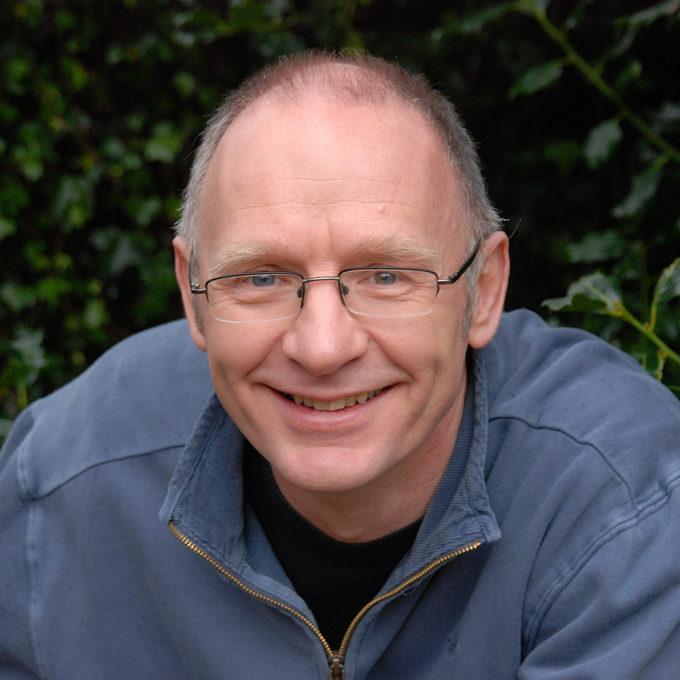 James Robertson
Publishers:
Agents:
Biography
James Robertson is a poet, novelist, short story writer and editor who writes in English and Scots.
He was born in 1958 in Kent and grew up in Scotland, studying history at Edinburgh University. His first book, Close and other stories, a collection of short stories, was published in 1991 and he is also the author of several pamphlet collections of poetry including I Dream of Alfred Hitchcock (1999) and Stirling Sonnets (2001). A second collection of short stories was published in 1993 - The Ragged Man's Complaint.
He set up Kettillonia, a small pamphlet press, in 1999 and is general editor of the Scottish children's book imprint Itchy Coo. He has written several books in Scots for children, including recent additions tthose in the 'Katie' series, including Katie's Coo: Scots Rhymes for Wee Folk (2005); Katie's Moose: A Keek-a-boo Book for Wee Folk (2006); and Katie's Zoo: A Day Oot for Wee Folk (2010). The Sleekit Mr Tod (2008), is a translation into Scots of Roald Dahl's children's book, Fantastic Mr Fox; and Wiinie-the-Pooh in Scots (2008), is a translation of A. A. Milne's classic. It was followed by a second volume of Pooh stories entitled The House at Pooh's Neuk (2010).
He has also edited several books including A Tongue in Yer Heid: a Selection of the Best Contemporary Short Stories in Scots (1994) and The Smoky Smirr o Rain: A Scots Anthology (2003) - a book of poetry and prose in Scots. In 1996, he co-compiled a Dictionary of Scottish Quotations.
James Robertson was Writer in Residence at Brownsbank Cottage, former home of Hugh MacDiarmid from 1993-1995, and was first Writer in Residence for the Scottish Parliament (October 2004). His Voyage of Intent (2005) is a book of sonnets and essays written from his experiences during this residency.
His novels are The Fanatic (2000); Joseph Knight (2003), winner of both the Saltire Scottish Book of the Year Award and the Scottish Arts Council Book of the Year Award; and The Testament of Gideon Mack (2006). His latest novel is And The Land Lay Still (2010), which charts 60 years of change in Scotland and won the 2010 Saltire Society Scottish Book of the Year Award.
Bibliography
2013
The Professor of Truth
2010
And The Land Lay Still
2010
The House at Pooh's Neuk
2010
Precious and the Puggies
2010
Katie's Zoo: A Day Oot for Wee Folk
2009
Katie's Year: Aw the Months for Wee Folk
2009
Hem and Heid: Ballads, Sangs, Saws, Poems
2008
The Sleekit Mr Tod/Roald Dahl and Quentin Blake
2008
Winnie-the-Pooh in Scots
2007
Katie's Ferm: A Hide-and-Seek for Wee Folk
2006
Katie's Moose: A Keek-a-boo Book for Wee Folk
2006
The Testament of Gideon Mack
2005
Katie's Coo: Scots Rhymes for Wee Folk
2005
Voyage of Intent: Sonnets and Essays from the Scottish Parliament
2004
Blethertoun Braes: Manky Mingin Rhymes fae a Scottish Toun
2003
King o The Midden: Manky Mingin Rhymes in Scots
2003
The Smoky Smirr o Rain: A Scots Anthology
2003
A Wee Book o Fairy Tales in Scots
2003
A Moose in the Hoose: A Scots Counting Book
2002
Eck the Bee: A Scots Word Activity Book
1999
I Dream of Alfred Hitchcock
1996
Scottish Ghost Stories
1996
Dictionary of Scottish Quotations
1994
A Tongue in Yer Heid: a Selection of the Best Contemporary Short Stories in Scots
1993
The Ragged Man's Complaint
1991
Close and other stories