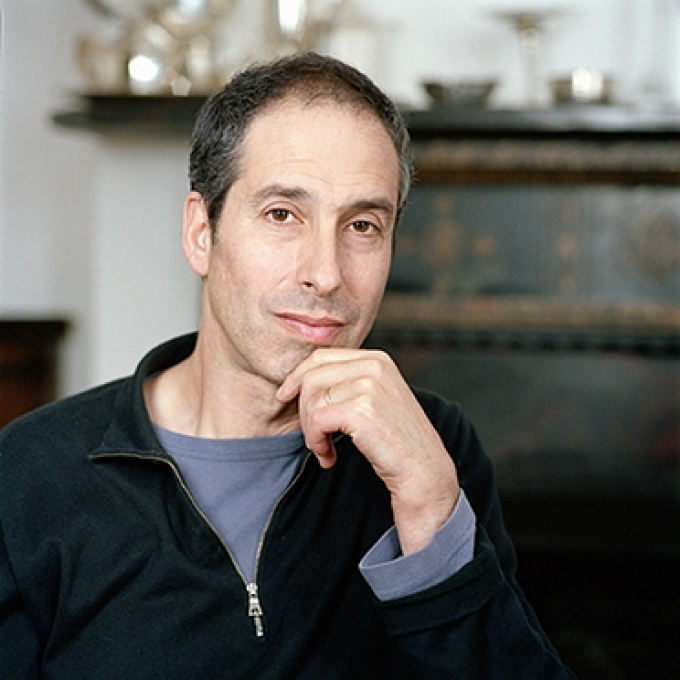 James Lasdun
Publishers:
Agents:
Biography
James Lasdun was born in London and now lives in the US.
He is a poet, fiction and screen writer, and has taught poetry and fiction writing at Princeton, New York and Columbia Universities.
His first book of short stories, The Silver Age (1985), won a Dylan Thomas Award, and was followed by two further collections: 'Three Evenings' (1992); and the selection, The Siege (1999), the title story of which was made into a film by Bernardo Bertolucci ('Beseiged').
His poetry collections are A Jump Start (1987); The Revenant (1995); and Landscape with Chainsaw (2001), about the author's boyhood experiences in England and in his adopted America. This book was shortlisted for the T. S. Eliot Prize, the Forward Poetry Prize (Best Poetry Collection of the Year) and the Los Angeles Times Book Prize, and named as one of the Times Literary Supplement's International Books of the Year. His most recent collection of poetry is Bluestone: New and Selected Poems (2015). 
His first novel was The Horned Man (2002), a New York Times Notable Book of the Year and an Economist Best Book of the Year, and was followed by a second novel, Seven Lies (2006), a political thriller. This book was shortlisted for the 2007 James Tait Black Memorial Prize (for fiction) and longlisted for the Man Booker Prize. His latest novel is It's Beginning to Hurt (2009). In 2015 his novella, Feathered Glory, was published in the Paris Review.  
James Lasdun also co-edited After Ovid: new Metamorphoses (1994), poets' reinterpretations of Roman myths, and wrote the non-fiction books, Walking and Eating in Tuscany and Umbria (1997) and Walking and Eating in Provence (2008), with his wife, Pia Davis. His co-screenwriting credits include the award-winning Sunday and Signs and Wonders. His work has been widely translated.
He was awarded a Guggenheim Fellowship in Poetry in 1997, won the TLS/Blackwells poetry competition in 1999 and in 2006 won the first National Short Story Competition with his story, 'An Anxious Man'. 

Critical perspective
James Lasdun's poem 'Locals', which won the 1999 TLS/Blackwells poetry competition, appears at the outset of his collection Landscape with Chainsaw (2001).
Its well-crafted lucid manner, reflecting upon places, people and their sense of belonging, is characteristic. In this context, the repeated use of 'local' and 'locals' underscores difference: they 'were reticent as trees with those not born there', and 'Others to them were always one of two / evils: the colonist or refugee'. The narrator infers that he too is no local, stating 'I envied them', though wanting 'to feel by birthright welcome / anywhere'. Then the argument widens seamlessly out from its American setting: 'Bedouin-Brython-Algonquins; always there / before you: the original prior claim / that made your being anywhere intrusive'. This connection between Bedouin arabs and Algonquin native Americans is suggestive, followed as it is by the lines 'There, doubtless, in Eden before Adam / wiped them out and settled in with Eve'.
The poem may also obliquely reflect Lasdun's own immigrant status, having moved from London in 1986 to live permanently in the USA, currently in New York State. A persistent theme in his writing is the search for cultural identity. His family ancestry is secular Jewish, what one poem calls 'anglophone Russian-German apostate Jews'. This divided sense of self and culture seems to feed into his best writing – whether poetry, novels or short stories – giving it an anxious edge, though also acute psychological insights. The settings of his writings are typically divided between London and the USA, just as his literary/teaching career is. His publications have won literary prizes in both countries, while influential critics, notably Helen Vendler and James Wood, have praised him. His poems, stories or articles are as likely to be found in The New Yorker as they are in the Times Literary Supplement or The Guardian.
Lasdun's prose writing has poetic exactness, and his poetry has a narrative and descriptive bent. Most of the poems in Landscape with Chainsaw describe uneasy encounters with the climate and locals of the Catskill Mountains area, where he and his family have made their home. 'American Mountain', for instance, concludes on a somewhat Larkinesque note: 'Being here's just a question of having been / elsewhere unhappily long enough to feel / that that was exile, this not'. 'The Backhoe' evokes the harsh winter the 'city couple' have to survive: 'the world outside's like the sea of glass / in Revelation: deadlocked, the only motion / hemlock shadows inching over the snow'. And in 'Returning the Gift', an oddly amusing tale of a chainsaw birthday gift from his wife, even conversing with a salesman brings up questions of identity. 'British, right? I nod. That question here / puts my guard up, like are you Jewish?  Did / in England where it meant so you're a yid, / at least to my hypersensitive ear'. 
Lasdun has latterly become known for his short stories and novels. The latter began with The Horned Man (2002), in which an English lecturer in gender studies consults his Manhattan psychoanalyst. There follows a complex surreal tale of uncanny events in academia, sex and political correctness, cultural differences between Europeans and Americans - and fantasy. The lecturer is especially anxious about his interview for the Employment Authorisation Card. He feels 'an elastic limit stretching only so far from the warm centres of human society. Step beyond it, and you couldn't count on being gathered back in'. Caught uncomfortably between two cultures, he consistently misreads social mores and sexual codes, leading to some painful yet comical episodes.
Seven Lies (2006), his next novel, has some of the same elements – the awkward transition from Europe to America, sexual confusions originating in childhood, and an unreliable narrator. The latter is Stefan Vogel, who has grown up in a privileged if difficult family background in Communist East Germany, while nursing the ambition of going to the United States. As it opens, Stefan has been in the States for ten years with his actress wife Inge, and is at a glamorous party in New York – during which a woman throws a glass of wine over him. 'I can tell the assumption is that I must have said or done something disgraceful'. The reasons for this action unfold over the course of Stefan's reminiscences, his 'me-moir' of childhood and beyond. The shame he feels at literary plagiarism, and his sexual education at the hands of a janitor and the family's adopted daughter, continues when he becomes involved with dissidents – his exile to the West being purchased 'for two truck loads of oranges'. With the collapse of the Communist regime, there is the threatened release of his Stasi file and of all their secrets.
Arguably Lasdun's greatest distinction is as a writer of subtle and evocative short stories. He began with The Silver Age (1985) and has produced several collections since, the latest It's Beginning to Hurt (2009). His master appears to be Chekhov - the 150th anniversary of whose birth Lasdun commemorated in The Guardian [6 February 2010]. Lasdun has mentioned de Maupassant, Kafka and Hemingway as influences too, though one may also think of John Cheever. Many of the protagonists are similarly suburban professionals, well-to-do but beset by anxieties over their families, health, wealth or marriages. This is the situation of Joseph Nagel in 'An Anxious Man', holidaying with his wife and daughter on Cape Cod but unable to stop thinking about their risky financial prospects: 'the management of his entire sense of reality seemed to have been handed over to the markets'. When their daughter goes missing he undergoes a brief but terrifying crisis, which leaves him feeling 'a flawed and fallen human being'.
Some stories are set in London, such as 'A Bourgeois Story' and 'The Half-Sister', both revolving around clashes of values between the Haves and Have Nots. The most striking take place in an affluent if dangerous America. 'Oh, Death', perhaps the most emotional story, recounts the narrator's on-off friendship with his handyman neighbour Rick, and the latter's tragic outcome. By contrast, 'The Woman in the Window' is 'a New York woman of a certain well-groomed type', who shouts to handsome men passing by 'I'm trapped in here!' The title story tells of love, infidelity and its pratfalls; a middle-aged unfaithful husband attends the funeral of his lover – and has to remember to bring a whole salmon home for supper. Brief as it is, it shows James Lasdun's mastery of the Chekhovian tragic-comic mode, and just why his writing is so highly regarded on both sides of the Atlantic.
Dr Jules Smith, 2010
Bibliography
2015
Bluestone: New and Selected Poems
2013
Give Me Everything You Have: On Being Stalked
2009
It's Beginning to Hurt
2008
Walking and Eating in Provence
2001
Landscape with Chainsaw
1997
Walking and Eating in Tuscany and Umbria
1994
After Ovid: new Metamorphoses
Awards
2007
James Tait Black Memorial Prize (for fiction)
2006
National Short Story Competition
2002
Economist Best Book of the Year
2002
New York Times Notable Book of the Year
2001
Forward Poetry Prize (Best Poetry Collection of the Year)
2001
Los Angeles Times Book Prize
1999
TLS/Blackwells Poetry Competition
1997
Guggenheim Fellowship in Poetry
1997
Sundance Film Festival Screenwriter Award