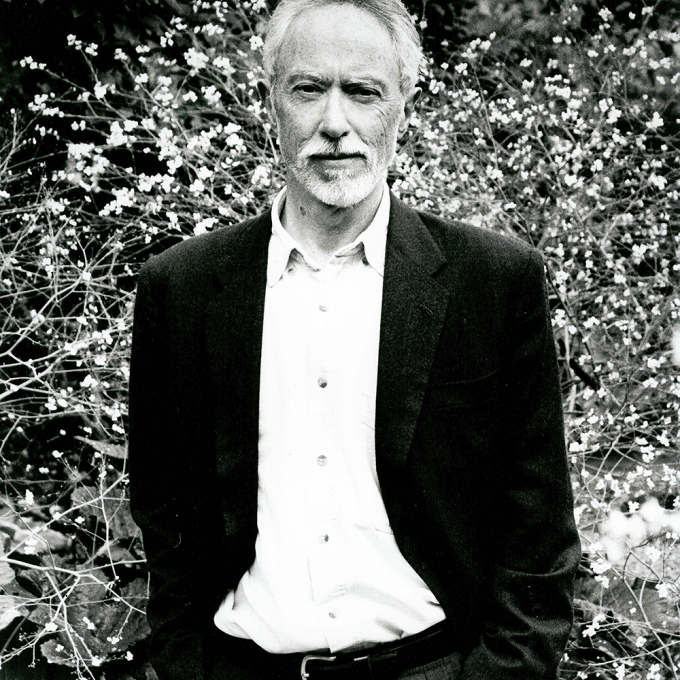 Professor J. M. Coetzee
Publishers:
Agents:
Biography
Professor J.M. Coetzee was born in South Africa in 1940. He studied at the University of Cape Town and the University of Texas, after which he taught at the State University of New York in Buffalo. 
He returned home to South Africa to take up a series of positions at the University of Cape Town, the last being Distinguished Professor of Literature. During his latter years there, he also travelled frequently to teach at universities in the US.
His first published book was Dusklands (1974), and this was followed by several further novels including In the Heart of the Country (1977), winner of the Central News Agency (CNA) Literary Award and filmed as Dust in 1985; Life & Times of Michael K (1983) and Disgrace (1999), both winners of the Booker Prize for Fiction; and Elizabeth Costello: Eight Lessons (2003). More recent novels are Slow Man (2005) and Diary of a Bad Year (2007).
J. M. Coetzee also writes non-fiction. White Writing: On the Culture of Letters in South Africa (1988) is a collection of essays on South African literature and culture, and Doubling the Point: Essays and Interviews (1992) is a collection of essays and interviews with David Attwell. His books Boyhood: Scenes from Provincial Life (1997); Youth: Scenes from Provincial Life II (2002); and Summertime (2009) form a trilogy of fictionalised memoirs. Summertime was shortlisted for the 2009 Man Booker Prize for Fiction and the Commonwealth Writers Prize (South East Asia and South Pacific region, Best Book) and the Australian Prime Minister's Literary Award.
J. M. Coetzee is also a translator of Dutch and Afrikaans literature. He emigrated to Australia in 2002, where he has an honorary position at the University of Adelaide. He was awarded the Nobel Prize for Literature in 2003 and knighted in the Order of the Dutch Lion in 2010.
Critical perspective
One of a number of youthful, dissident literary voices speaking against the apartheid regime in the 1970s and 1980s, Coetzee's distinctive prose was identified early on as both eloquent/elusive and as politically urgent. His work has been compared favourably with Nabokov, Kafka and Conrad, and by the time of mature works such as Foe (1986) he had already achieved international acclaim.
Much of Coetzee's writing reflects either directly or indirectly on recent events unfolding within South African society, although critics have warned against straightforward allegorical readings of his work. More productively we might think of Coetzee's writing as questioning any easy correspondence between fictional representation and the rapid, traumatic changes that have transformed and continue to transform South Africa. As the narrative of his recent Man Booker Prize-winning novel Disgrace (1999) demonstrates (with its metafictional elements, its suspension in the present tense and its generation of critical uncertainty) veracity is something Coetzee seeks to problematise rather than produce. At the centre of Disgrace is 52-year-old David Lurie:
'Once a professor of modern languages, he has been, since Classics and Modern Languages were closed down as part of the great rationalization, adjunct professor of communications. Like all rationalized personnel, he is allowed to offer one special-field course a year, irrespective of enrolment, because that is good for morale. This year he is offering a course on the Romantic poets. For the rest he teaches Communications 101, "Communication Skills," and Communications 201, "Advanced Communication Skills." '
In Lurie's fall from Romantics Professor to Professor of Communications we witness the wider reduction of art and language to the realm of the literal, the functional, the practical. Within this new world academics have become, as Lurie goes on to put it 'clerks in a post-religious age'. The curtailment of creativity implied here is ironically captured in the transparent literalism of the new courses Lurie teaches (e.g. communication skills), and in the numbers used to label them (which imply rationalization and mechanical progress). The literary critic Derek Attridge argues that moments such as these warn the reader against reducing Disgrace to an instrumental political function. That to do so is to ignore crucial sections of the text that are hard to 'read off' as conventional messages or communication acts, such as the puzzling role of dogs and animals in the novel, or David's unfinished opera, or the significance of the central (but absent) rape scene in the novel.
When Lurie is disgraced by his university following an affair with a student, the professor retreats to his daughter's isolated smallholding. The personal differences between David and his daughter unfold against this backdrop as tensions rise within the recently emancipated local community. Coetzee's unforgiving vision of South Africa exposes the insecurities of a floundering, but still dominant white culture.
Disgrace illuminates two of the key concerns of Coetzee's work: the historical motivations behind colonialism and its legacies in the post-colonial era. For Coetzee the post-colonial does not signal the formal disintegration of empire, but rather a new, and in many respects more insidious phase of colonisation. For example, his debut novel, Dusklands (1974) comprises two novellas that evoke apparently discrete historical events, one colonial and the other post-colonial, in a manner that clearly asks us to reflect upon their relationship to one another and to contemporary South Africa more generally. The first handles America's part in Vietnam. The second is set 200 years earlier and focuses on a Boer settler in the 1700s. The very different protagonists of these narratives: Eugene Dawn (an expert in psychological warfare) and Coetzee (an adventurer and pioneer), turn out to be involved in strikingly similar forms of oppression. It is this kind of relationship between oppressor and oppressed in the second part of Dusklands that also structures one of Coetzee's most powerful, disturbing and successful works to date: Waiting for the Barbarians (1980). The novel, which is on one level an exploration of the relationship between barbarity and civilisation, takes its title from a poem by the Greek poet Constantine Cavafy. Winning the James Tait Black Memorial Prize, the spare, razor sharp prose celebrated in Waiting for the Barbarians has become a trademark of Coetzee's later fiction. Set in an unspecified frontier land, a desert landscape at indeterminate point in time, the novel is an allegorical exploration of the relationship between coloniser and colonised. The Magistrate, who is in charge of the frontier settlement, finds himself caught between the empire that employs him and the barbarians for whom he feels increasing sympathy. Through the conflicted perspective of the Magistrate it becomes apparent that the barbarians are not simply a population 'out there' beyond the frontier occupied by the empire. The shocking, barbaric violence that Colonel Joll deals out to an elderly barbarian and a young child in the opening pages works to draw into question the very distinction between civilised and savage. The barbarians, it would seem, lie at the heart of the very empire that constructs them as other. Waiting for the Barbarians was followed by the brilliant Booker Prize winning Life & Times of Michael K (1983). The allegorical abstractions of Coetzee's Barbarians are exchanged here for a moving, intimate account of Michael K and his mother. The plight of these two characters, both of whom are physically disabled, gets worse as they find themselves without a secure home or income in a South Africa torn apart by civil war. A dream of a better life in the country motivates their decision to leave the city behind. Their tortuous journey out of Cape Town (Michael pushes his mother in a wheelbarrow) offers little sign of liberation or escape. Michael's mum dies, along with the dream they shared, long before they reach the dreamed of destination. Like Disgrace, the novel evokes a rural retreat, an idyllic setting that ultimately fails to materialise and resolve the problems of the protagonist. (Escape, incidentally, is also the organising theme of Coetzee's most recent novel, Youth: Scenes from Provincial Life II (2002)). These are often bleak uncompromising works of fiction in which resolutions tend to replace solutions.Coetzee's critically acclaimed novel Foe signals a temporary departure from the South African landscape. A short, powerful book, it reinvents the story of Defoe's Robinson Crusoe from within the city of London. Re-imagining a canonical novel of British imperialism, it adopts and adapts a distinct strategy within postcolonial fiction (including Jean Rhys' Wide Sargasso Sea and Morag Gunn's Prospero's Child), as it writes back to the culture of the coloniser. Foe is ultimately a tale about tale telling: the female narrator, Susan Barton, tells her story in order to find somebody who will publish it. Yet for all its richness and variety of voice, Foe is most notably a novel about silence, the silence of Friday, whose voice Coetzee refuses to represent. Through the silent centre of this text, Coetzee manages to expose the extent to which language, too, is a key instrument of colonisation. More recently, in work like The Master of Petersburg (1994), Coetzee signals his indebtedness to other literary figures and traditions notably the work of Dostoevsky and Crime and Punishment. Coetzee's various influences can also be found within his critical writing, of which Stranger Shores: Literary Essays 1986-1999 (2001) is an excellent recent example. Bringing together 29 essays, including pieces on T. S. Eliot, Defoe, Turgenev, Kafka, Rushdie, Gordimer and Lessing (not to mention an account of the 1995 Rugby World Cup) this collection is an important companion volume to Coetzee's earlier collection, Doubling the Point: Essays and Interviews (1992).
If Doubling the Point and Stranger Shores help illuminate the characteristically oblique fictional work of a notoriously reclusive and uncommunicative writer, Coetzee's 'memoirs', Boyhood (1997) and Youth (2002), promise even greater insight. Nevertheless, Boyhood elects to speak of the young Coetzee in the third person and its brief elliptical narratives ('scenes', the subtitle tells us) serve to keep the reader at arm's length. Both Boyhood and Youth can be read either as novels or memoirs and their combination of fiction and biography serves to frustrate any authoritative understanding of the author's formative years. Coetzee's genre-bending work continues in text like Elizabeth Costello: Eight Lessons (2003), a book described in The Guardian as 'non-non-fiction', and by David Lodge in The New York Review of Books as a work 'which begins like a cross between a campus novel and a Platonic dialogue, segues into introspective memoir and fanciful musing, and ends with a Kafkaesque bad dream of the afterlife.' Some of the so-called 'lessons' of Elizabeth Costello are in fact lectures Coetzee delivered at Princeton and published under the heading The Lives of Animals in 1999.
Coetzee's next novel, Slow Man (2005), received mixed reviews. It concerns Paul Rayment, a 60 year old Australian who loses a leg after being hit by a car. Paul is cared for by a Croatian immigrant until he declares his love for her and she flees. At this point (and this is the bit that disappointed some reviewers) the reader discovers Paul is in fact a fictional character in the literary imagination of Elizabeth Costello (the protagonist of Elizabeth Costello). The metafictional narrative that follows, in which the text explores and abandons various fictional possibilities for Paul, brings the reader closer than either Boyhood or Youth to the creative dilemmas of Coetzee the artist. If Coetzee encourages his readers to (mis)identify Costello as Coetzee's alter ego, his latest novel, Diary of a Bad Year (2007), represents a more radical confusion of the boundary between character and author. Its central figure is an ageing author who shares Coetzee's initials, has recently moved to Australia, and has even written some of the same books. The book takes the form of a series of essays on real subjects, from terrorism and Tony Blair to Tolstoy. But this is not a simply a collection of essays and the books protagonist is not (quite) Coetzee. Since the publication of Disgrace in the late 1990s, Coetzee has resisted writing straight works of fiction and non-fiction, preferring instead to work across categories and genres in ways that generate ontological and epistemological questions for his readers.
Dr James Procter, 2008
Bibliography
2015
The Good Story: Exchanges on Truth, Fiction and Psychotherapy
2013
Here and Now: Letters, 2008-2011
2013
The Childhood of Jesus
2011
Scenes from Provincial Life
2007
Inner Workings: Literary Essays, 2000-2005
2004
Landscape with Rowers: Poetry from the Netherlands
2003
Elizabeth Costello: Eight Lessons
2002
Youth: Scenes from Provincial Life II
2001
Stranger Shores: Literary Essays 1986-1999
1999
The Lives of Animals
1997
Boyhood: Scenes from Provincial Life
1996
Giving Offense: A Study of Literary Censorship
1994
The Master of Petersburg
1992
Doubling the Point: Essays and Interviews
1988
White Writing: On the Culture of Letters in South Africa
1986
A Land Apart: A South African Reader
1984
Truth in Autobiography
1983
Life & Times of Michael K
1980
Waiting for the Barbarians
1977
In the Heart of the Country
Awards
2010
Australian Prime Minister's Literary Award
2010
Christina Stead Prize for Fiction (Australia)
2010
Companion of the Order of the Dutch Lion (Netherlands)
2009
Commonwealth Writers Prize (South East Asia and South Pacific region, Best Book)
2009
Man Booker Prize for Fiction
2007
International IMPAC Dublin Literary Award
2006
Commonwealth Writers Prize (Africa Region, Best Book)
2003
Nobel Prize for Literature
2000
Commonwealth Writers Prize (Overall Winner, Best Book)
1999
Booker Prize for Fiction
1998
Lannan Literary Award (Fiction)
1995
Irish Times International Fiction Prize
1990
Sunday Express Book of the Year
1984
Central News Agency (CNA) Literary Award (South Africa)
1984
Prix Fémina Etranger (France)
1983
Booker Prize for Fiction
1981
Geoffrey Faber Memorial Prize
1980
Central News Agency (CNA) Literary Award (South Africa)
1980
James Tait Black Memorial Prize (for fiction)
1977
Central News Agency (CNA) Literary Award (South Africa)