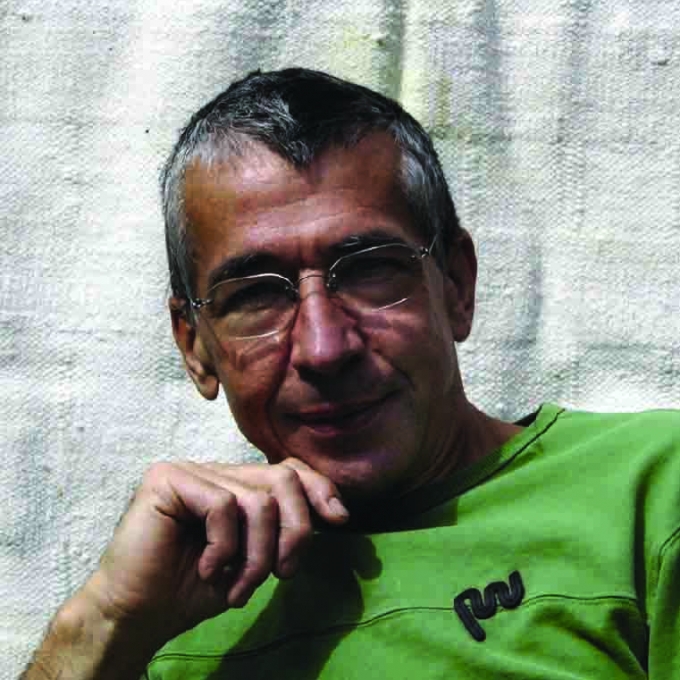 Biography
Ifor Thomas was born in Haverfordwest in 1949.
He received the John Tripp Award for Spoken Poetry in 1992, and is the author of three main collections of poetry: Bogwiser (1991); Unsafe Sex (1999); and Body Beautiful (2005). Body Beautiful, which is concerned with the experience of prostate cancer, was shortlisted for the Wales Book of the Year Award in 2006.
Ifor Thomas lives in Cardiff.
Awards
2006
Wales Book of the Year Award
2000
British Airways Fiction Writer of the Year
1994
Cardiff International Poetry Competition
1992
John Tripp Award for Spoken Poetry
Author statement
For me the reading, reciting or performing of poetry is the essential other side of the poetry coin. Over the years my work has moved from the overtly performable to the more considered, work that aims to survive on the page without, necessarily the injection of adrenalin that comes with performance. The chainsaw, clingfilm and toilet pans have been dispensed with – now the poems have to get up and dance on their own, or perhaps not quite on their own, taking the tremulous hand of the audience's attention for a spin around the floor makes for a unique poetry experience. I love fiction too.