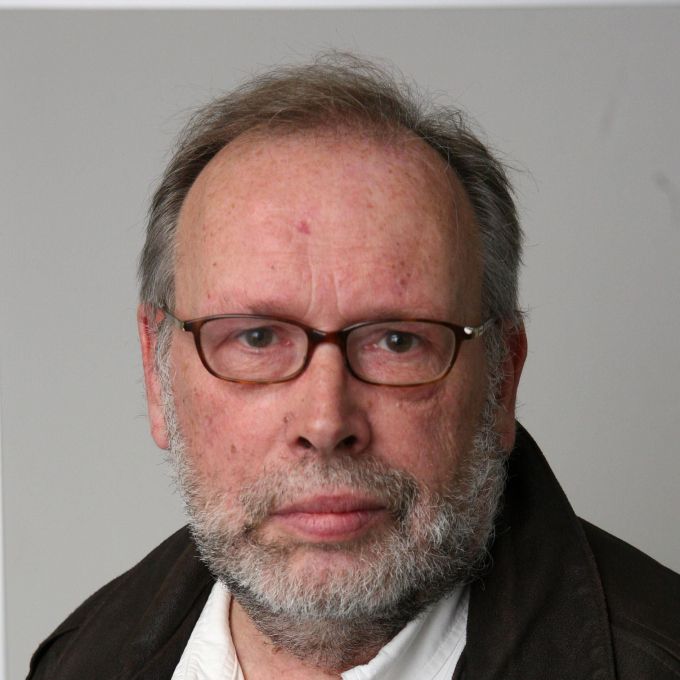 Biography
Ian Jack became the editor of Granta magazine in 1995, and remained in the post until 2007.
Previously, he edited the Independent on Sunday, which he also co-founded.  Most of his career has been spent in journalism and his awards include those for reporter, journalist and editor of the year.  He writes regularly for The Guardian.
He is the author of four books of non-fiction. Before the Oil Ran Out: Britain 1977-86 (1987) is a collection of his feature articles;The Crash That Stopped Britain (2001) investigates the Hatfield train crash; The Country Formerly Known as Great Britain (2009) a collection of essays from over 20 years of reporting and writing; and Mofussil Junction (2013). 
Critical perspective
'Journalism is often at its most effective when it remembers its humblest duty – to witness and record', Ian Jack observed.
As one of Britain's most distinguished journalists, he achieved far more than this modest declaration might suggest. In the tradition of George Orwell or J.B. Priestley, he typically gave his social reportage a personal dimension, going 'in their footsteps' or revisiting places of particular significance. For instance, he went in search of 'the vanished cinemas of his childhood' (The Guardian, 26 June 2004). He remarks that Priestley 'might have seen my mother', then a '26 year old woman of fair Scottish complexion', and 'In the Autumn of 1933 she would be 'getting over' the death of her first son, George, aged 10 months'. He walks with his brother over the Lancashire estate on which they grew up, finding it 'no longer a dense Lowry townscape' but 'a place of absences'. The piece concludes with a quietly moving evocation of the writer's duty: 'Always and everywhere, this unequal struggle to preserve and remember'. Jack was also an influential editor. He was one of the founders of The Independent on Sunday newspaper; and for twelve years until May 2007 edited Granta, one of Britain's best-known literary journals.
From 1970 to 1986 he worked at The Sunday Times, during its heyday of investigative reporting. His first book collected his most memorable feature articles, in which he assessed the state of a rapidly changing nation, with the title Before the Oil Ran Out: Britain 1977-86 (1987). This forms a multi-faceted portrait, with many vignettes of the human cost of the economic and industrial policies of the Thatcher government. His autobiographical bent is especially poignant in the longest piece, 'Finished with Engines', memorializing his father, who became an engineer because he 'wanted to build Forth Bridges'. Contrasting with contemporary de-industrialization, it evokes the post war industrial history of Scotland, when 'the steam engine still drove us forward and a watchful God still held the helm'. He had keen insights on issues of social class and money. On one side, in the 'Return of the Bright Young Things', he provides the first glimpses of future luminaries (notably Nigella Lawson). On the other, in 'Four Journeys' undertaken during 1982 and 1983, he describes a Britain again experiencing mass unemployment. Perhaps the harshest indictment is in 'Life on the Scrapheap', a 1985 piece about scavengers on a rubbish heap in Birkenhead. And in 'Rust' (anticipating his critique of Railtrack in The Crash that Stopped Britain), he lamented the neglect of structural repairs on the Forth Bridge. Yet he admits the irony that the trade of journalism itself was 'a major beneficiary of the Thatcher Years'.
Having been involved with Granta since its famous 'Best of Young British Novelists' issue, when Jack took over as editor, he continued its reputation as an arbiter of 'important' writing, whether by established names or rising stars. The magazine henceforth favoured non-experimental fiction, travel writing, personal memoirs, and documentary photography. Granta 75 (Autumn 2001), for example, featured articles by Paul Theroux, Richard Murphy and Norman Lewis ('An Amateur Spy in Arabia'), new fiction by Jackie Kay, Adam Mars-Jones and Anne Enright, as well as the photo-essay 'The Separate Life of Seaports'. In a recent interview in The Independent, Jack claimed that 'the biggest thing Granta has done is to expand the idea of what literature is by including memoirs, reportage and narrative history … Granta has played a major part in the rise of non-fiction amid what is perceived as literature'.
Granta also had regular special issues; its internationalism has been a defining characteristic, featuring writers from all over the world and paying attention to the current state of American, Indian, and African writing. Jack wrote editorials to most of the themed issues, such as the rise of religion, and climate change in 'This Overheating World' during 2003. He identified 'some moral purpose' in travel writing, asking pointedly, 'how else do you justify the carbon emissions spent in its research?' In Granta 94 (Summer 2006), 'On the Road Again: Where Travel Writing Went Next', he instanced to a visit to Switzerland's transport museum made by himself and his family, aware that 'travel no longer seems so innocent and beneficent'. Jack's final task as editor was to oversee an issue showcasing 'the Best of' young American fiction writers.
The Crash that Stopped Britain (2001) combined Jack's investigative reporting and personal writing. This short but pithy booklet was expanded from an article that appeared in Granta 73 (Spring 2001), in response to the train crash at Hatfield, Hertfordshire, on 17 October 2001. He states that 'no other railway accident in British history … has led to the degree of public anger, managerial panic, political confusion, blame and counter-blame'. Jack's basic argument is that the simple cause of the crash – a broken rail – arose out of the complications of systems and practices set up by railway privatization. Yet again, what makes the account more telling are the ways he intrudes autobiographical notes. Among the technical details and the history of railway engineering are recollections of himself and his brother as children, hazardously flattening a penny by laying it on the tracks. And, when discussing George Stephenson's standard railway gauge, he suddenly gives it a vividly cinematic context: 'On this gauge, Buster Keaton outwitted the Union army. Across it, many silent heroines were tied. Riding above it, Cary Grant kissed Eva Marie Saint [in Hitchcock's film North by Northwest] and remarked: "The train's a little unsteady"'. With hindsight, Jack's pessimistic sense of the accident as a 'despair of the national culture' may be exaggerated. But his critique, which holds politicians and railway executives responsible for the consequences of the privatization process, remains a salutary one.
Ian Jack writes regularly for The Guardian. In the issue of 21 January 2006, he revisits the council estate on which he grew up in the 1950s, because 'once again' the government has 'declared war on yobs'. He questions the very terms 'yob' and 'chav', asking 'How did it start, this superficial deconstruction of society? I suppose with the idea that consumption is the most significant badge of human identity'. Yet, finding the reality of an estate rife with drugs and theft, he admits: 'I left rejoicing that I didn't live there'.
Ian Jack's writing, with its sober reasonableness and moral compass, is a scrupulous social witness.
Dr Jules Smith, 2008
Bibliography
2009
The Country Formerly Known as Great Britain
2001
The Crash That Stopped Britain
1987
Before the Oil Ran Out: Britain 1977-86