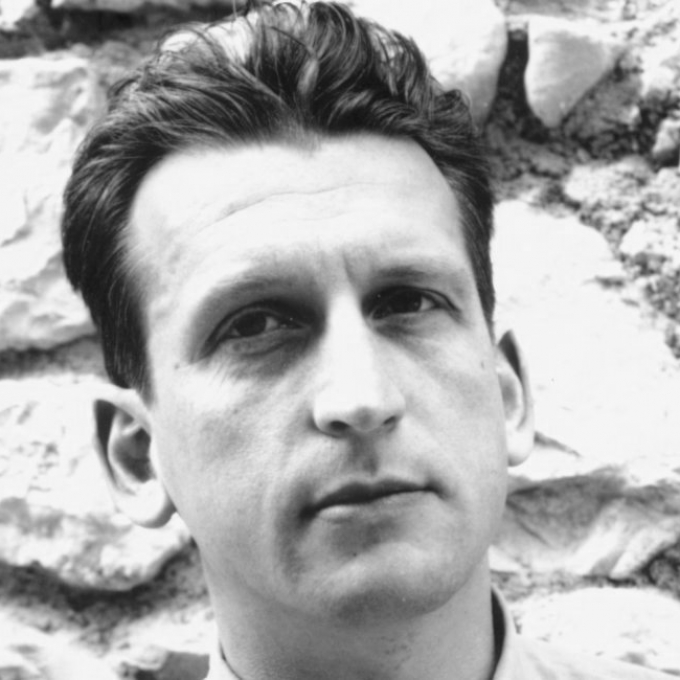 Iain Bamforth
Publishers:
Biography
Iain Bamforth was born in 1959 into a Plymouth Brethren family and grew up in Glasgow, where he attended the university.
 A poet, doctor and scientific translator, he now lives and runs his own practice in Strasbourg, and contributes regularly to a number of periodicals including PN Review, the Times Literary Supplement and the New York Times Book Review. His poetry collection, Sons and Pioneers (1992), received a Scottish Arts Council Book Award in 1992. He is also the author of The Body in the Library: A Literary History of Modern Medicine (2003) - a philosophical and instructive tour of medicine and its practitioners.
His latest books are The Good European (2006) and A Doctor's Dictionary (2015). 
Critical perspective
Iain Bamforth was born into a Plymouth Brethren family in Glasgow in 1959, grew up in that city, and attended Glasgow University, where he studied Medicine.
He has been employed as a scientific and technical translator, but it is primarily working as a doctor, coupled with a seemingly voracious appetite for travel, that has taken him to Paris, Bavaria, rural New South Wales and Strasbourg, where he has lived for well over a decade and runs a medical practice. Accordingly, it is no surprise that his poetry is eclectic, intelligent and international in outlook: one minute he is exploring Samoa, Australia or his native Scotland, and the next he is translating Brecht or drawing on the work of the fairly obscure eigteenth-century German philosopher C.G. Lichtenberg. His best poems sparkle with inventiveness and panache, and whilst he can be a 'difficult' poet he also has a penchant for epigrammatic wit, writing about guillotines that "exercise their right to silence / each critic" or imploring the reader to "Distrust imagination: it's always ready, a cool professional, to cork the orifices".
Bamforth won an Eric Gregory Award in 1984 and his first book, The Modern Copernicus, was published in the same year. He was still very much in the process of discovering his own voice; the poems are allusive and intelligent but are also sometimes rather obscure and puzzling. It was his second and third collections, Sons and Pioneers (1992) and Open Workings (1996), which marked Bamforth out as one of the most exciting young writers of his generation, the cream of a bumper crop of Scottish poets, and the former duly won him the Scottish Arts Council Book Award. These and subsequent collections have drawn comparisons with the likes of Tom Paulin and John Ashbery, and he has also (often justifiably and not surprisingly) been linked to the Informationist school. But Bamforth has a literary style all his own – wry, tender yet unsentimental, perceptive and shot through with an inimitable sense of humour:
"After the totem grog, nothing goes without saying
except the three ways out: t'Adelaide, upriver
and gone bush. The last is pure allure
like a bare thoughtfulness of trees on the Darling,
beating about the uplands, lightning underground." 
('Living in a Dry Place')
Many of Bamforth's poems are split into regular stanzas, but he is rarely what one could call a metrical poet. He uses end-rhymes rarely and surprisingly, and varies the amount of stresses in a line to suit his rhetorical purposes even in some of his most metrically 'regular' pieces. Much of the music and energy of his verse comes from internal rhyme, assonance, and a wonderful feel for the thrusts and pauses of natural speech. His is a poetry to read aloud. But some things can only work on the page; Bamforth's frequent enjambments, not least his interstanzaic enjambments, are expertly handled, the reader thrust down one gulley of thought then side-kicked into another:
"Nowadays the only flotillas
are parasols. Beside the halogen
cross of the Mormon Tabernacle
a dog creeps into the pen.
What litters the bright jetties
next morning is trade's high-flown
rhetoric, straggly convocations
of irascible neighbours."
('Polynesia')
After Open Workings, Bamforth did not publish another collection of poems for nearly a decade. A Place in the World (2005) is at times no less oblique and difficult than its precedents, but also contains many moments of straightforward insight, brilliantly rendered:
"Some of them like double-agents cultivate
a sense for the nod
and hardly perceptible wink.
Some are amorists of the ice shelves,
adulterers of is and ought.
They climb to slaughter in their dreams.
Others admit it, but not in public.
They know how to cross the threshold
in any of several languages [...]"
('Life of the Civil Servants')
Bamforth is interested in exploring the place of Scotland in the wider world and has a willingness to engage in socio-political observations without the need to sentimentalise or to find cheap resolutions. More than any of Bamforth's other books, A Place in the World pulls the reader to the poet's native Scotland. He is the epitome, surely, of a Scottish European, and the title of his fourth book relates to the poet's nation of birth as much as it does to the poet himself. 'A Nest of Boxes for the Opening of the Scottish Parliament' is a case in point, a list poem that introduces us to "Pictish Made Easy" and "post offices doubling as grocers".
The Body in the Library: A Literary History of Modern Medicine (2003) brings together Bamforth's love of literature (few poets can be so well-read as this one) and his professions as a doctor and a translator, for it is an anthology of medically-related poems, stories, passages, articles and other texts culled from disparate sources: Dickens, Nietzsche, Chekhov, Conan Doyle, G.K. Chesterton, Kafka, Orwell, Camus, Larkin, and many more besides. Each text is wittily and intelligently prefaced; Bamforth is a fine critic and columnist, and often contributes to a number of periodicals including PN Review, for which he writes a regular column, and the Times Literary Supplement.
The cover of his most recent book, a collection of 'essays and arguments' called The Good European (2006), depicts a segment of Berlin Wall, and in 'Berlin Diary' he records his time in that city shortly after the Wall fell (he was staying in a flat above a brothel at the time). The book is the product of 15 years of travel in Europe and a lifetime of inquisitiveness and erudition, and sheds considerable tangential light on the poems.
Rory Waterman, 2010
Bibliography
2020
Scattered Limbs: A medical Dream-Book
2015
A Doctor's Dictionary
2005
A Place in the World
2003
The Body in the Library: A Literary History of Modern Medicine
1984
The Modern Copernicus