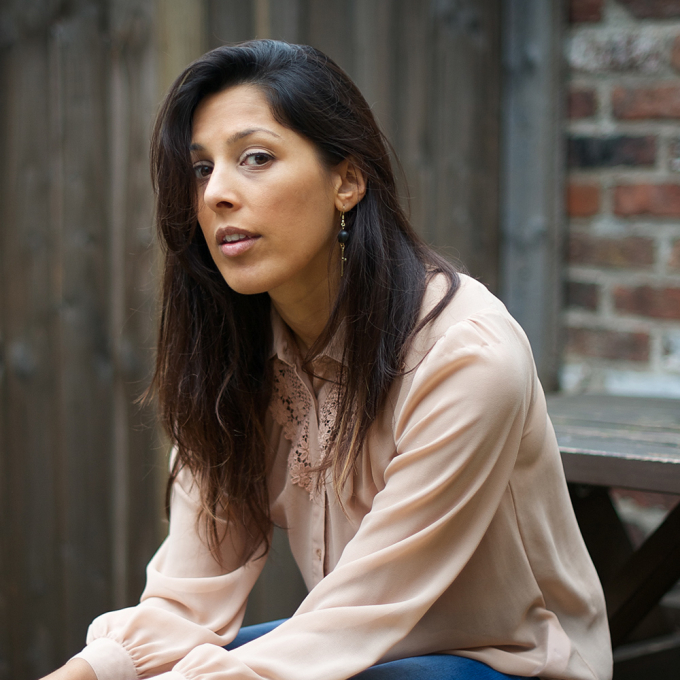 Helen Walsh
Publishers:
Agents:
Biography
Helen Walsh was born in Warrington in 1977.
Her first novel, Brass, was published in 2004 and was as much a love letter to her hometown of Liverpool as it was a coming of age story. She wrote it from her mother's kitchen table while coming off mood stabilisers. Brass won a 2005 Betty Trask Award and is being adapted for the screen. Her second novel, Once Upon a Time In England (2008), the story of the Fitzgerald family - Irish Robbie and his Malaysian wife, Susheela and their two children - won a 2009 Somerset Maugham Award and was shortlisted for the 2008 Portico Prize. It is being adapted for both theatre and television. Her recent books include Go To Sleep (2011), inspired by her experiences of motherhood, and The Lemon Grove (2015). She lives in the Wirral.
Critical perspective
Brass (2004) and Once Upon a Time in England (2008) are both based very much on Walsh's own life experiences, though they are not fully autobiographical. Walsh was born in Warrington, Liverpool to a Malaysian mother and an Irish father. Her upbringing was secure and comfortable, and she was a straight-A student until, in 1990 at the age of 13, she became involved in Liverpool's drug scene, later moving to Barcelona. On returning  to Warrington, she poured out her experiences into her first novel, Brass. Walsh has commented that writing Brass was extremely cathartic: 'That book really was me calling time on all that kind of heavy indulgence. It was a purge. Almost like lancing a boil. Because it was so, so easy to write. There was no struggle, no crisis of confidence, it really just wrote itself' (interview by Malcolm Jack, The List, issue 598, 13 March 2008).
Brass's protagonist is Millie O'Reilly, a young girl from middle-class suburbia who falls in love with the Liverpool club scene, becoming obsessed with ecstasy and sex with both men and prostitutes ('brass'). Katy Guest comments that Brass is 'suffused with the rich language and grubby glamour of Liverpool's inner-city badlands' (The Independent, 7 March 2008), while Walsh herself describes Millie as 'the corporeal embodiment of Liverpool - cynical, self-contained, excessive and flawed, with just a glimmer of hope' (Aidan Smith, Scotland on Sunday, 9 March 2008). Millie's coming-of-age story is frank, raw and sexually explicit - for Walsh does not tip-toe around the realities of her characters' lives. The explicit scenes are not gratuitous, however, for Walsh's candid style simply presents things as they are, and she is particularly adept at exploring the inner feelings of emptiness and disillusionment that can lead one to seek hedonistic experiences. Though Millie is adored by her father, has a place at university and seemingly has many opportunities open to her, she is haunted by a sense of dissatisfaction and hopelessness which leads her into Liverpool's underworld. Yet the experiences she has there are part of her process of self-discovery and eventually she falls out of love with the drugs scene and determines to redeem herself.Walsh burst into the literary world with this first novel, which immediately made a huge and controversial impact. The reviews of Brass were mixed but never indifferent: many reviewers acclaimed its literary merit and hailed Walsh as a female Irvine Walsh, while others were shocked by the explicit nature of its depiction of drugs and casual sex. The Independent review acclaimed Walsh's prose as 'a joyful, poetic, filthy phonetic transcription ... [Brass] is spellbinding and utterly unique' (9 April 2004), while The Guardian review describes Brass as 'less a cry from the heart than a bellow from the guts. It is a very noisy piece of writing indeed ... ' (3 April 2004). There have also been mixed reactions from feminist critics who cannot quite decide how to categorise this author, for Walsh's depiction of male and female characters is complex and avoids any simplistic one-sided viewpoints. Walsh herself describes Brass as 'an attack against Andrea Dworkin feminism and ... its homophobic inference that there are only two genders or sexualities, and all men are perpetrators and all women are victims' (Katy Guest,The Independent, 7 March 2008).Walsh found it much harder to write her second novel, feeling under pressure to repeat the success of Brass. She need not have worried, for Once Upon a Time in England (2008) has indeed been equally successful - if not more so - and has been highly acclaimed as a more mature work: 'Where her debut was naked, angry, uncompromising and occasionally frantic, the follow-up is more focused, plot-driven, sensitive and romantic in places, if no less disturbing in others' (Malcolm Jack, The List, cited above). Once again, there are many similarities with the author's own life story, though this time the setting is the suburban Liverpool of Walsh's childhood rather than the inner-city club scene. The novel features the Fitzgerald family: Irishman Robbie, his Malaysian wife Susheela and their two children, Vincent and Ellie. While Brass is fast-paced and takes place during a short period of time, Once Upon a Time in England spans the 1970s and 1980s, exploring the grim realities of life for a mixed-race family during a period in which unemployment, poverty and despair were on the increase, and the British National Party were beginning to gain a foothold in British society.Once Upon a Time in England was partly inspired by Theodore Dreiser's An American Tragedy, as Walsh comments: 'It's that whole kind of stand-off between existentialism and fatalism; that fate is determined by environmental constraints and hereditary dispositions and that, in a sense, there's no free will ... Robbie and Susheela are doomed right from the very beginning' (interview in The List, cited above). Walsh explores the way in which each member of the Fitzgerald family carries his or her own particular emotional pain. Robbie is a talented singer who never realises his dreams and thus becomes bitter, while Susheela is subjected to a horrific racist sexual attack and tries to hide the pain and turmoil from her family. Vincent and Ellie both struggle to find their sense of identity and their path in life. Walsh does not shy away from candid depictions of harsh social realities and emotional turmoil, and Once Upon a Time in England is certainly not a cheerful or uplifting novel. However, though it is ultimately tragic, it is extremely poignant and heart-rending, combining the personal story of the Fitzgeralds with a social chronicle of northern England in the 1970s and 1980s.Walsh's third novel, Go To Sleep (2011), is inspired by her experiences of motherhood, although again it is not directly autobiographical. As with all her fiction, it is raw and brutally honest about the darker side of life, depicting the emotional rollercoaster of life with a new baby. As the publisher's notes comment, Go To Sleep 'strips motherhood bare in the most unforgettable of ways'.Elizabeth O'Reilly 2011.
Bibliography
2009
Paint a Vulgar Picture: Fiction Inspired by the Smiths
2008
Once Upon a Time in England
2007
Perverted by Language: Fiction Inspired by the Fall
Author statement
When I was a child I used to make sense of the world through reading. Now I make sense of it through writing. I write almost every day in some capacity. Becoming a mother has made me if not a better writer, then a more mature one. It's not that I'm more disciplined or that I value my time at my desk more - on the contrary, I'm more relaxed about the whole business of novel writing. If I'm not burning to tell a story then I'm not going to write it just for the sake of writing or having another book out. Those in-between-pulling-teeth novels are usually executed in short story form now, or shelved for posterity.