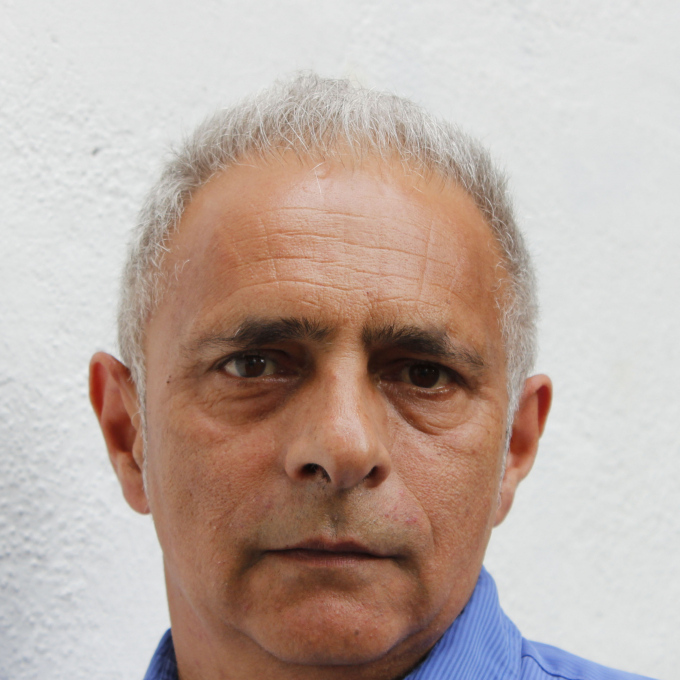 Hanif Kureishi
Publishers:
Agents:
Biography
Hanif Kureishi was born in Kent and read philosophy at King's College, London. In 1981 he won the George Devine Award for his plays Outskirts and Borderline and the following year became writer in residence at the Royal Court Theatre, London.
His 1984 screenplay for the film My Beautiful Laundrette was nominated for an Oscar. He also wrote the screenplays of Sammy and Rosie Get Laid (1987) and London Kills Me (1991). His short story 'My Son the Fanatic' was adapted as a film in 1998. Kureishi's screenplays for The Mother in 2003 and Venus (2006) were both directed by Roger Michell. A screenplay adapted from Kureishi's novel The Black Album was published in 2009. 
The Buddha of Suburbia (1990) won the Whitbread Prize for Best First Novel and was produced as a four-part drama for the BBC in 1993. His second novel was The Black Album (1995). The next, Intimacy (1998), was adapted as a film in 2001, winning the Golden Bear Award at the Berlin Film festival. Gabriel's Gift was published in 2001, Something to Tell You in 2008 and The Last Word in 2014. 
His first collection of short stories, Love in a Blue Time, appeared in 1997, followed by Midnight All Day (1999) and The Body (2002). These all appear in his Collected Stories (2010), together with eight new stories. His collection of stories and essays Love + Hate was published by Faber & Faber in 2015. 
He has also written non-fiction, including the essay collections Dreaming and Scheming: Reflections on Writing and Politics (2002) and The Word and the Bomb (2005). The memoir My Ear at his Heart: Reading my Father appeared in 2004.
Hanif Kureishi was awarded the C.B.E. for his services to literature, and the Chevalier de l'Ordre des Arts des Lettres in France. His works have been translated into 36 languages.
Critical perspective
The starting point of Hanif Kureishi's thoughtful memoir My Ear at His Heart (2004) is the discovery of 'a shabby old green folder containing a manuscript I believe will tell me a lot about my father and my own past'. This proves to be true of both.
His deceased father's unpublished works of fiction reveal aspects of his character, experiences in London and the Subcontinent - and frustrated literary ambitions - which reflect back upon Kureishi's own development and highly successful writing career. This quest 'for my place in father's history and fantasy' is relevant to any consideration of the wellsprings of Kureish's writings, not least because the theme of Fathers and Sons is so conspicuous a theme throughout. In the scenarios of numerous stories, and novels such as Intimacy (1998) and Gabriel's Gift (2001), the emotional consequences of separation and reconciliation are fraught. This perennial conflict of values between fathers and their sons, which the memoir indicates Kureishi fully experienced, his creativity works out in various ways - political, religious, and sexual.
He explains in the memoir that he came to self and political consciousness in the 1970s and, 'if you wanted to work in the theatre, as I did, it was impossible to escape the argument that culture was inevitably political'. Kureishi's early play Borderline was a Royal Court Theatre production focusing upon Asian immigrants in Southall. But he really came to prominence in 1984 with his screenplay for the popular film My Beautiful Laundrette, in which a young Asian man takes over his Uncle's dilapidated cleaning business, making it a success – with the help of his gay lover, a former racist 'skinhead'. The satirical humour of Kureishi's vision, together with his hedonistic characters, marked him out as an author at once very much aware of the Zeitgeist as well as subversive of its values.
This can be said equally of Kureishi's other great early success, The Buddha of Suburbia (1990), highly acclaimed then and now as a comic novel. Set in 1970s London and its suburbs, it follows aspiring actor Karim as he debuts in an awful production of The Jungle Book and has to participate in a swinging orgy held by radical theatre director Dyke. Karim becomes aware of his father's affair with an interior designer, and is himself involved with her son (rock star Charlie Hero, who makes cameo appearances in later works). All these farcical complications are put into question by its conclusion, the eve of the 1979 General Election which brings to power Mrs Thatcher – and a very different set of social values.
The Asian home world of traditional values is a contrast to hedonistic secularism in The Black Album (1995), whose main character Shahid takes drink and drugs, and has an affair with his college tutor. But when he joins a Muslim student group his life changes and he witnesses the firebombing of a bookshop selling Salman Rushdie's novel The Satanic Verses. The conflict between Western hedonism and Islamic religious values is given a twist in the story 'My Son the Fanatic', from the collection Love In a Blue Time (1997). It depicts an Asian taxi driver whose son becomes a strict Muslim, bitterly challenging his father's drinking and friendship with a prostitute. They fight, and the son asks ironically 'So who's the fanatic now?'
Kureishi is adept at capturing middle-aged masculinity and its discontents, particularly men under the pressures of their own angst and insecure sense of self. Intimacy appeared to some controversy in 1998 due to its apparently autobiographical basis, describing a screenwriter's thoughts as he prepares to leave his wife and children, sombrely convinced that it's really 'an infidelity' to 'old notions of oneself'. Gabriel's Gift (2001) is a more positive view of broken family relationships in 'this new international city called London'. The hero is a young boy who encourages his musician father to regain self-respect and in doing so finds his own way to be creative in the film world.
Kureishi once observed that 'the blank sheet of paper is like the analyst's silence'. His interest in psychology and persistent questioning of the self appears in a number of stories and is the main pretext of the novel Something to Tell You (2008). Jamal, the narrator and leading character, is a psychiatrist who observes at the outset that 'Secrets are my currency: I deal in them for a living. The secrets of desire, of what people really want, and of what they fear the most'. It takes the form of a lengthy confession of his own, recollecting his rackety bohemian life in the 1970s, in and out of pubs and beds, being involved in the theatre world. His recollections of a now-vanished era are animated by a nice sense of farce, as when his sister persuades him to join a swingers' club. But now, he realizes, his main concern is his 12-year-old son Rafi and the very different world he inhabits.
Some of Kureishi's best writing is in his short stories, full of engaging dialogues, disturbing notions, sexy scenes – and raw brilliance. One cannot easily forget 'Strangers When We Meet', about a young actor's pursuit of a married woman on holiday with her husband. Or the dystopian action of 'The Body' in which an ageing man takes on a new, 'lightly toasted' body and enjoys uninhibited sexual pleasures – until he is compelled to return to the experimental transplant laboratory. A section of new works at the end of his Collected Stories (2010) contains memorable ones. 'Weddings and Beheadings' was controversial for its tale of a cameraman obliged by militia men to film the executions of captives in a 'war-broken' city: 'you hear things, from other rooms, that make you wonder if life on earth is a good idea'. Perhaps the outstanding piece, 'Long Ago Yesterday', returns to the scenario of a father and son. By this time the son is 'just after my fiftieth birthday' and the father has been dead for ten years. Nevertheless, he recognizes his parent in a pub and is taken home by him. The surreal scenario and its mundane details, poignant playing out, works beautifully. As ever in Hanif Kureishi's fictional world, there's no happy ending, but a recognition of uncomfortable truths about human beings. 'I said I'd always look out for him when I was in the area, but couldn't be sure when I'd be coming his way again'.
Dr Jules Smith, 2013
Bibliography
2015
Love + Hate: Stories and Essays
2008
Something to Tell You
2005
The Word and the Bomb
2004
When The Night Begins
2002
The Body and Other Stories
2002
Dreaming and Scheming: Reflections on Writing and Politics
1996
The Faber Book of Pop
1991
London Kills Me: Screenplay
1986
My Beautiful Laundrette
1983
Outskirts and Other Plays