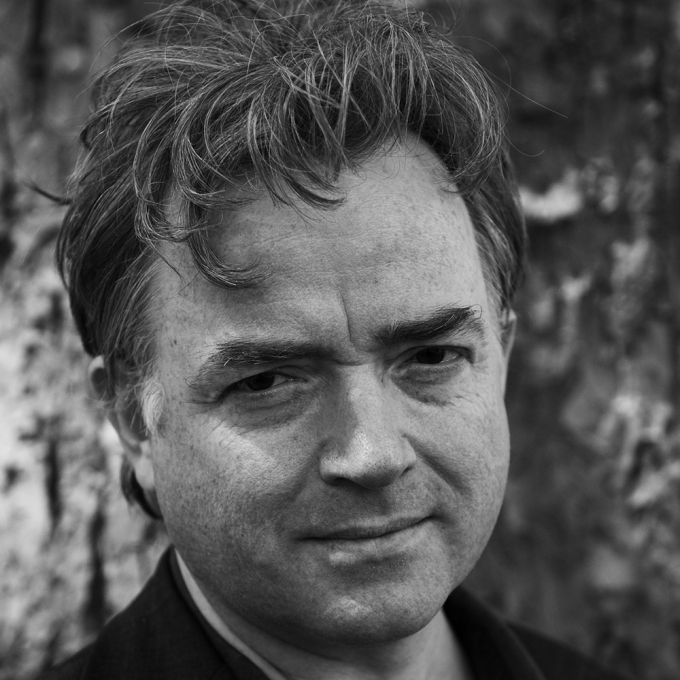 Biography
Glyn Maxwell was born in 1962 in Welwyn Garden City, England.
He read English at Oxford University and won a scholarship to Boston University where he studied on the poetry and drama courses taught by Derek Walcott. He moved to the USA in 1996, teaching first at Amherst College, Massachusetts, then at Columbia University and The New School in New York City. In 1997 he was awarded the E. M. Forster Award by the American Academy of Arts and Letters. He was Poetry Editor of the New Republic from 2001-2007, and is a Fellow of the Royal Society of Literature. 
His first book of poetry, Tale of the Mayor's Son, was published in 1990. Out of the Rain (1992) won a Somerset Maugham Award, and Rest for the Wicked (1995) was shortlisted for both the Whitbread Poetry Award and the T.S. Eliot Prize. The Breakage (1998), was shortlisted for both the T.S. Eliot and the Forward Poetry (Best Poetry Collection of the Year) Prizes. His early books are collected as The Boys at Twilight, which was selected as a New York Times Notable Book of the Year, as were his two next books, Time's Fool (2000) and The Nerve (2002).  The Nerve also won the 2004 Geoffrey Faber Memorial Prize. His work features in The Firebox: Poetry in Britain and Ireland after 1945 (1998), The Penguin Book of Poetry from Britain and Ireland since 1945 (1998), The Harvill Book of Twentieth-Century Poetry in English (1999), and Scanning the Century: The Penguin Book of the Twentieth Century in Poetry (1999). Moon Country (1996) describes a visit to Iceland with the poet Simon Armitage in the steps of W. H. Auden and Louis MacNeice.
His poetry collection, Hide Now, was published in 2008, and shortlisted for the 2008 T. S. Eliot Prize and the 2009 Forward Poetry Prize (Best Poetry Collection of the Year). A Selected Poems - One Thousand Nights and Counting, was published in 2011. In 2012, he published a poetry guide entitled On Poetry. His more recent collections include The Sugar Mile (2005) and Pluto (2013). 
He has written a number of plays, several of which have been performed professionally, including Broken Journey (which was a Time Out Critics' Choice), The Lifeblood, Anyroad and The Only Girl in the World. His radio play, Childminders, was broadcast on BBC Radio 3 in 2002. His recent theatre work includes The Lifeblood, a play about the last few days of Queen Mary's life, his verse drama one-person show, Best Man's Speech, and The Forever Waltz which premiered in New York in 2005. His sequel to Twelfth Night, Masters Are You Mad? was staged in 2012. His play The Gambler, which has already been featured in BBC Radio 4's Saturday Drama programme, was presented at the Wild Project in the East Village in New York in January 2016. 
He also writes opera libretti, including The Girl of Sand for the Almeida Theatre, in collaboration with the composer Elena Langer, and a libretto based on Euripides' The Birds , composed by Ed Hughes for The Opera Group, performed at the City of London Festival 2005. He has recently written the libretto for The Firework Maker's Daughter, an opera based on Philip Pullman's classic story with music composed by David Bruce. His new opera, also composed by David Bruce, is entitled Nothing as is based on Janne Teller's novel. It premiered at Glyndebourne in February 2016. 
Blue Burneau (1994), his first novel, was shortlisted for the Whitbread First Novel Award. His latest novel is The Girl Who Was Going to Die (2008). 
Glyn Maxwell lives in London. 
Critical perspective
'The Old Lad', the opening poem of Glyn Maxwell's collection Hide Now (2008), was by his own account inspired by a dream about the attack on the Twin Towers on 11 September 2001. The nightmarishly compulsive scenario – in jaunty rhyming couplets - is set onboard a plane and narrated by a man's grinning skull: 'my eyes are holes, my heart is air, my knuckles shine. / Only God controls the Fasten Seat Belt sign'. Its concluding line, 'We're starting our descent and I am done with him', implies that the plane is on a fatal collision course. Indeed, this pivotal event of recent history and its consequences haunts the book, albeit satirically in 'Martial Diptych' and 'Rendition'. The Sugar Mile (2005) also takes off from the events of '9/11', its framing story unfolded in a raucous New York bar, inter-cut with Londoner Joe's account of the Second World War Blitz. Certain poems in The Nerve (2002) reflect upon American traumas as well, such as the execution of the Oklahoma bomber ('Burning Song').
Such works can be thought of as emblematic of his writing, divided as it has been between British and American subjects. They reflect the circumstances of his career. Early on he studied at Boston University with his mentor Derek Walcott, later teaching at Amherst College in the footsteps of another hero, Robert Frost, as well as making an Auden-like move to New York, then recently back to England.
These poems are also typical in that Maxwell's artful manipulation of past and present goes along with his poetic formalism, deployed within what appears to be demotic speech, even incorporating slang and swear words. Their serious subjects indicate his considerable development since he first came to prominence, as the most insouciant stylist of the 'New Generation Poets', unveiled successfully in 1994.
He has proved to be the most versatile, restless, and certainly most prolific among them, writing across a number of genres – poetry, stage and radio plays, novels and opera libretti. Perhaps most significantly, he has engendered a one-man revival of the verse play. As a self-styled 'Ben Jonson of the Suburbs', Maxwell began his theatrical career by putting on productions in his family's back garden, with parts being taken by relatives and friends. These early works included The Birthday Ball of Zelda Nein (1991), a Gothic fairytale of the Thatcher era, followed in 1993 by Gnyss the Magnificent. The latter again has elements of fairytale but is more overtly political. It tells of the rise and fall of a Stalin-like dictator, assassinating rivals and re-writing the history of a Revolution, whose crimes are eventually exposed by the new regime.
Maxwell's more recent verse plays have been professionally acted and produced. Notable among them are The Lifeblood – a tragedy about Mary, Queen of Scots - at the Edinburgh Festival in 2004, and Liberty, performed at London's Globe Theatre during late 2008. Based on an Anatole France novel, the latter is a love story of epic length (three hours) set towards the end of the French Revolution, the lovers being seamstress Elodie and Revolutionary firebrand Gamel, whose passion falls under the inevitable shadow of the guillotine. The Only Girl in the World was another 2008 production, again featuring a pair of doomed lovers, Mary and Joe, set in the London of Jack the Ripper. Discussing the play in an online interview, Maxwell described it as his 'purest evocation of a male spirit and a female spirit, saying that 'I'm interested in ordinary good people cast into extraordinary bad situations' (Poet's Letter magazine).
Maxwell's novel Blue Burneau (1994) is a pastiche political thriller, in which a bodyguard goes on the run after the assassination of the Viceroy on the exotic island of Badeo, and is forced to adopt new identities. His recent novel The Girl Who Was Going to Die (2008) has more contemporary themes, as terrorists bomb a Hollywood film set and a girl pictured weeping on a park bench in London becomes the unwilling star of a Reality TV show. Its blackly humorous satire on the celebrity culture and the pressures of the mass media is written entirely in dialogue.
Time's Fool (2000) is of novel length, its 395 pages of richly imagined narrative verse constituting in some ways his most bravura but also heartfelt work. This is a rewriting of The Flying Dutchman, featuring an ageless wanderer, Edmund Lea, aboard a hellish time-travelling train journey through England and its history from 1970 to 2019. Lea is haunted by guilt and encounters a host of scenes and characters from his past, convinced that 'only the purest / love can help me'. His eventual destination, Hartsmere, where he seeks salvation, bears hallmarks of Maxwell's hometown of Welwyn Garden City. A more personal subject matter was also apparent in The Breakage (1998), in poems about becoming a father, as in 'Lullaby of the Thames'. The cover photograph shows his grandfather as a young man, with four friends, who is 'About to live the trenches and survive, / Alone, as luck would have it, of the five' ('My Grandfather at the Pool').
The pressure of history on individuals is a recurring theme in Maxwell's work, and the First World War is in the background of a sequence of fourteen 'Letters to Edward Thomas', reflecting on the friendship between Thomas and Robert Frost but also explicitly on his own poetic lineage: 'Frost died, I was born'. They were written while Maxwell was teaching at Amherst College, as were evidently a number of poems in The Nerve (2002) such as 'Refugees in Massachusetts', and 'The Stop at Amherst'. The latter meditates on characters observed at the local train station but also on poetry ('That whistle / shivered a quatrain of Emily's'), concluding that 'even the past / is on my doorstep, beaming with surprises'.
Surprises take place throughout Hide Now, mostly unpleasant. History is personified as a scary game of hide-and-seek, it 'covered its eyes and counted the way / kids count: getting faster' ('Forty Forty'). Characters appearing in these troubled, dream-like narratives include Dick Cheney, cult leader Jim Jones, guillotined Revolutionary St-Just, and, recurrently, Cassandra, the prophetess fated to be disbelieved. Balancing the gloom, however, are some touchingly elegiac poems. 'A Walk by the Neva', for instance, evokes a friendship with Russian poet Joseph Brodsky, 'in a crumpled suit somewhere' and 'on a party night // with your beautiful new bride'. Writing in honour of W.H. Auden's 100th birthday, Maxwell implicitly draws a parallel with his own experience of living in New York, 'this city wired with light' ('The Shivers'). And, like Auden, Glyn Maxwell is one of the few writers to straddle contemporary British and American poetry.
Dr Jules Smith, 2009
Bibliography
2014
The Firework Maker's Daughter
2011
One Thousand Nights and Counting: Selected Poems
2008
The Girl Who Was Going to Die
2000
The Boys at Twilight
1999
The Harvill Book of Twentieth-Century Poetry in English
1999
Scanning the Century: The Penguin Book of the Twentieth Century in Poetry
1998
The Firebox: Poetry in Britain and Ireland after 1945
1998
The Penguin Book of Poetry from Britain and Ireland since 1945
1997
The World They Mean: A New Poem
1996
Wolfpit: The Tale of the Green Children of Suffolk
1995
Penguin Modern Poets 3
1993
Gnyss the Magnificent: Three Verse Plays
1990
Tale of the Mayor's Son
Awards
2013
Forward Poetry Prize for Best Collection (shortlist)
2008
Forward Poetry Prize for Best Collection (shortlist)
2008
T. S. Eliot Prize (shortlist)
2004
Geoffrey Faber Memorial Prize
1998
Forward Poetry Prize for Best Collection (shortlist)
1998
T. S. Eliot Prize (shortlist)
1995
T. S. Eliot Prize (shortlist)
1995
Whitbread Poetry Award (shortlist)
1994
Whitbread First Novel Award (shortlist)
1992
Somerset Maugham Award