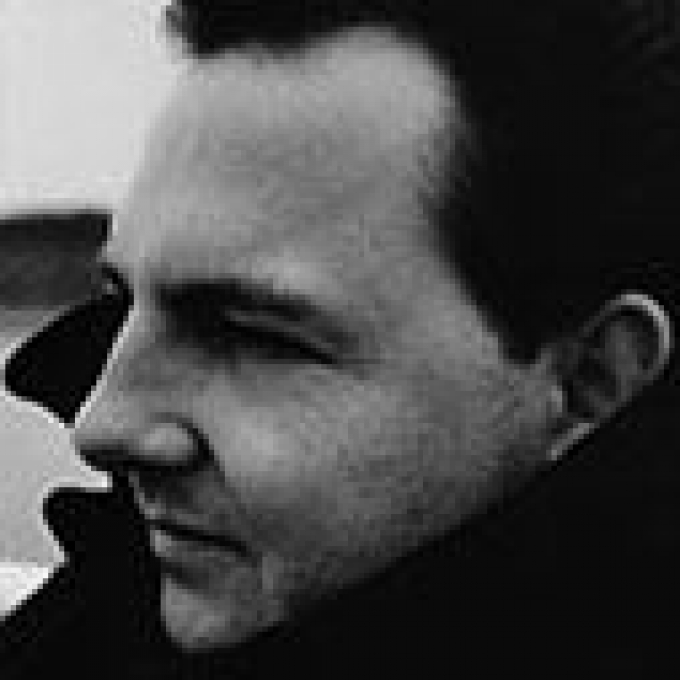 Giles Foden
Publishers:
Agents:
Biography
Giles Foden was born in Warwickshire in 1967. His family moved to Malawi in 1972 where he was brought up. He returned to England at the age of 13 and was educated at Malvern College and Cambridge University where he read English. He worked as a journalist for Media Week magazine and became an assistant editor on the Times Literary Supplement, then deputy literary editor of The Guardian. He contributes regularly to the The Guardian and is books review editor for Condé Nast Traveller magazine.
His first novel, the acclaimed The Last King of Scotland (1998), is set during Idi Amin's rule of Uganda in the 1970s and won the Whitbread First Novel Award, a Somerset Maugham Award, a Betty Trask Award and the Winifred Holtby Memorial Prize. His second novel, Ladysmith (1999), is set during the Anglo-Boer War in 1899 and tells the story of a young woman, Bella Kiernan, who becomes caught up in the siege of Ladysmith. The book was inspired by letters written by Foden's great-grandfather, Arthur Foden, a British soldier in the Imperial Yeomanry in South Africa during the conflict. Both novels are being adapted as feature films.
Giles Foden's journalism is included in The Guardian Century (1999), a collection of the best reportage and feature-writing published in the newspaper during the twentieth century, and he contributed a short story to The Weekenders, a collection of short fiction set in Africa by various contemporary writers. His novel, Zanzibar (2002), is set in East Africa and explores the events surrounding the bombings of American embassies in 1998. The Battle for Lake Tanganyika, was published in 2004. His latest novel is Turbulence (2009).
Giles Foden is Professor of Creative Writing at the University of East Anglia and lives in London.
Critical perspective
'[T]he obvious is very much with us. Nowhere is it more so than in Africa, where brutality and despair show man's fallen state – show our imperfections, our lack of wholeness – so very plainly.'
Giles Foden's words, in his 2004 introduction to Graham Greene's 1961 novel A Burnt Out Case, might also be taken as an apt summary of his own fictional concerns. Building on a childhood spent in different countries of Africa, including Uganda and Malawi, and drawing key episodes of African history into elaborate fictional scenarios, his work is a sustained response to a continent which, as he sees it, continues to test the true nature of international intervention.
In his extraordinary debut novel, The Last King of Scotland (1998), Foden developed the story of a young Scottish doctor, Nicholas Garrigan, who, having travelled to Uganda in the early 1970s to work in a rural medical clinic, finds himself appointed as personal physician to the country's notorious dictator Idi Amin. The book relies heavily on real-life details of Amin's eccentric personality: the grotesque leader of a brutal regime, he nonetheless emerges in the book as an engaging and charismatic, if frequently absurd individual. The reader, meanwhile, identifies closely with the naïve but sympathetic Doctor Garrigan and comes to share in his curious double vision of events, outraged by Amin on one level, charmed and intrigued on the other.
The strength of Foden's first book lies in its vivid descriptions, its dramatic encounters and, above all, the persuasiveness and unexpected humour of the bizarre relationship which develops between the medic and his infamous patient. At their first meeting, when Garrigan is called to bandage the dictator's sprained wrist, he feels he is encountering a being out of Greek myth: 
'He held his hand in the air, muttering Swahili curses as I wound the fabric round. Then I began checking him for concussion, fractures, signs of internal bleeding. I was in professional mode, but I couldn't help feeling awed by the sheer size of him and the way, even in those unelevated circumstances, he radiated a barely restrained energy. As my hands moved over his body, undoing the camouflage battledress, and touching his chest and abdomen, I felt – far from being the healer – that some kind of elemental force was seeping into me.'
Increasingly mesmerised by Amin, Garrigan gradually comes to see how his own country looks from an African perspective; how 1970s Britain and its leadership might also attract accusations of corruption, terrorism, despotism and idiocy. And ironically, it is back in Britain that he suffers castigation for his apparent acquiescence in Amin's dictatorship at the hands of a ruthless British media. At home in Scotland, the excitement of his African experience is transformed into regret, as Garrigan reflects on the fact that truth is always lost in the translation from one country to another. 'Because good things seem bad to me now, even the light is cross.'
Concluding The Last King of Scotland on this note, Foden showed how the ambiguities of real life are never fully captured by the limited terms of media reporting and official historiography, something his subsequent novel would pursue in greater detail.
Ladysmith (1999) is a more ambitious work, with a larger cast of characters and an earlier historical setting. The siege of the South African town of Ladysmith in 1899 saw a Boer army taking on British imperial forces in an extended period of battle, with settlers and native Africans caught in the crossfire. Foden relates the episode from several different perspectives and again, mixes fictional characters, such as his Irish heroine Bella Kiernan, with 'real-life' participants like Winston Churchill, as if to suggest that that no single account of history, true or imagined, can ever be complete. Along with his scrupulously detailed recreation of how the siege itself progressed, disease and starvation interrupted by love affairs and cricket matches, he also highlights the early days and influence of a formative media, in the shape of an international press corps ready to recreate and inevitably, manipulate events for a news-hungry imperial audience.  
Foden based much of Ladysmith on a range of authentic Boer War documents, including a series of letters written by his own great-grandfather, a British trooper at the siege. The novel reflects his continued engagement with the way in which Africa has been represented and misrepresented by outside forces, a subject addressed from a radically different perspective in his 2002 novel Zanzibar.
This time, the context is the bombing of US embassies in Kenya and Tanzania in 1998. Against this backdrop, Foden traces the relationship between a junior American diplomat caught up in the Dar-es-Salaam bombing, and an ageing, embittered CIA operative determined to make his superiors confront the growing threat posed by Osama bin Laden and the forces of Al-Quaida. Although, as Foden states in a prefatory note, most of the novel was written before the attacks of September 11th, 2001, the book has a timely connection with those events, and confirmed its author's prescience on the subject of Western naivety in the face of an expanding Islamic terror network. Africa, as the epigraph from Milton's Paradise Lost suggests, is a blighted Eden, now caught between ideological aggressors. As Foden depicts it, 'the two great religions tensed, like wrestlers entwined in a pose, over the question of what constituted man's fall.'
The sensational nature of his raw material perhaps encouraged Foden to shape this book as an action-based thriller, complete with violent plot twists, chase sequences and conspiracy theories. In many respects the result is a less satisfying novel than earlier works, and the departure into popular genre fiction an uneasy fit with Foden's literary profile. But there are also scenes and descriptions of great eloquence, and Foden gives a poetic turn to the way in which the Western characters apprehend the beauty and power of their adoptive continent. A rainstorm, for example, conveys the complex and spectacular life cycle of the Tanzanian countryside:
'When the turbid water curtain came down, it was as if the land itself were breached. The dropping green surge swept all before it, sending rats and twigs scurrying into holes, men and women into houses. The massive panel of water would begin gnawing at the laterite roads, which the grader's tooth had so valiantly sharpened all through the dry season. Everywhere it brought new life, but at the time it seemed like damage, this sopping of maize and cassava plantations, this felling of the very saplings last year's rain had nourished.'
Zanzibar also successfully foregrounds an Africa which Foden describes as a continent of 'intense grief', a landscape onto which the white Westerner has always projected fantasies, yet failed to understand. And like all his novels to date, it negotiates the continued pattern of exploitation – imperial, economic, cultural and ecological – which Africa has endured at the hands of international interest. 'How to fix Africa? This is the weightiest moral problem of the world', Foden has written (The Guardian, 18 May 2003). His fiction can best be described as his own consistent and sensitive attempt to address that problem, from its historical sources to its troubling present-day implications.   
Dr Eve Patten, 2005
Bibliography
2004
The Battle for Lake Tanganyika
2001
The Weekenders: Travels in the Heart of Africa
1999
The Guardian Century
1998
The Last King of Scotland