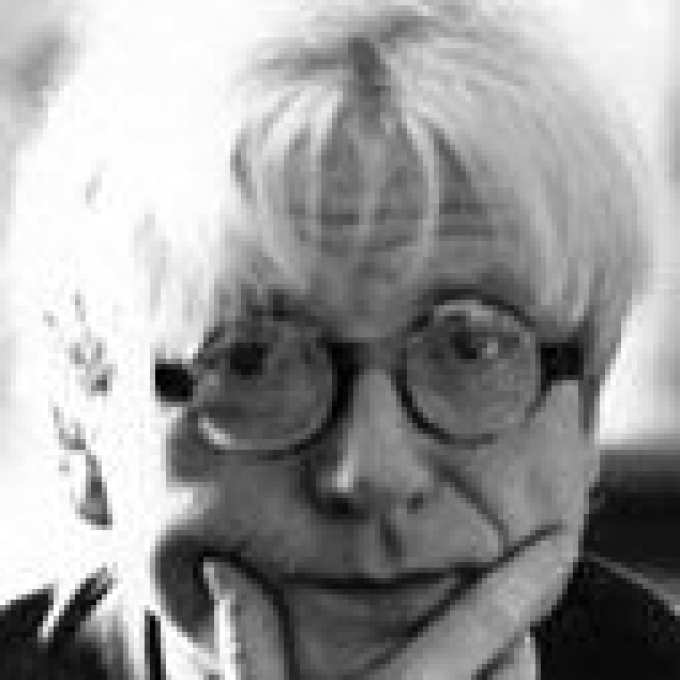 Gilbert Adair
Publishers:
Biography
Writer, film critic and journalist Gilbert Adair was born in Edinburgh on 29 December 1944.
He was the author of five novels, including The Holy Innocents (1988), which won the Authors' Club First Novel Award, Love and Death on Long Island (1990), which was made into a film by Richard Kwietniowski in 1998, and later, A Closed Book (1999), a literary thriller about a prize-winning novelist left blind after a serious car accident. He also wrote a parody of Pope's The Rape of the Lock, sequels to Alice in Wonderland and Peter Pan and a number of books of non-fiction, including Hollywood's Vietnam (1981) and The Postmodernist Always Rings Twice (1992). He was awarded the Scott Moncrieff Translation Prize for his English version of Georges Perec's A Void, the novel which famously avoids the use of the letter 'e'.The Real Tadzio (2001), is a biography of the boy who inspired Thomas Mann's Death in Venice. The Dreamers (2003), a tale of sexual obsession set against the backdrop of the Paris street riots of 1968, was made into a film directed by Bernardo Bertolucci. Buenas Noches, Buenos Aires (2004), is the story of Gideon, a young Englishman in 1980s Paris, on the verge of sexual discovery.
Gilbert Adair lived in London. His later novels were The Act of Roger Murgatroyd (2006), a murder mystery set in the 1930s on Dartmoor; A Mysterious Affair of Style (2008); and the third in the series, And Then There Was No One (2008). Their heroine is crime novelist, Evadne Mount.
Gilbert Adair died in December, 2011.
Critical perspective
Gilbert Adair was a multi-faceted author.
He wrote and published from the early 1980s but produced a more regular output of fiction in his latter years. His early reputation was founded on his journalistic writing, particularly his weekly 'Scrutiny' column for The Sunday Times in the early 1990s, in which he offered sharp and witty observations on contemporary society. Adair's non-fiction works include various studies of film, including Hollywood's Vietnam (1981), A Night at the Pictures (1985) and Flickers (1995). He also wrote on cultural and literary theories, including Myths and Memories (1986) which was inspired by Roland Barthes' Mythologies (1957), and The Postmodernist Always Rings Twice (1992). Adair's early novels, including The Holy Innocents (1988); Love and Death on Long Island (1990); The Death of the Author (1992) and A Closed Book (1999), were acclaimed, but they attracted a cult readership rather than a wide audience. It was not until his later novels that he began to gain mainstream appeal, particularly with his series about amateur sleuth Evadne Mount, which both parodies and pays homage to the works of Agatha Christie.
There are clear links between Adair's fiction and non-fiction writing. The tone of his witty and satirical journalistic observations pervades his novels, while he also includes cinematic themes and images. His post-modern style, aimed at educated readers, may account for the time it took for his fiction to gain wide appreciation and high sales figures. In his younger days, Adair spent over a decade living and teaching in France, and he was in Paris during the 1968 student revolts. These experiences profoundly influenced both his study of cultural theories and his fiction - many of his novels are set in France. Adair's fiction is often sexually explicit and many of his characters are obsessive, self-absorbed and hedonistic types, depicted in lively and colourful detail as they go to extreme lengths to pursue their desires. Critics generally agree that his skill as a writer was quite remarkable - he confidently pulled off controversial and unusual storylines that would probably have fallen flat in the hands of a less talented author.
Adair's first novel, The Holy Innocents, contains many of the author's favourite themes: cinema, eroticism, Paris and the social changes of the 1960s. Many years later, Adair re-worked the novel as The Dreamers (2003) and it was adapted into a film by Bernardo Bertolucci. The original novel won the Authors' Club First Novel Award, but it was not until The Dreamers that Adair was catapulted into mainstream success and wider recognition. Set against the backdrop of the social and political events of Paris in 1968, the protagonists are French twins, Guillaume and Danielle (re-named Théo and Isabelle in The Dreamers) and Matthew, their American friend. All three are obsessed by film, spending every night at Paris' Cinémathèque, absorbed in their escapist cinematic world. When the Cinémathèque is closed, they are oblivious to the wider political events around this, and retreat into an intense, claustrophobic and erotic world of their own. Ensconced at the twins' home, Matthew discovers the incestuous nature of their relationship, and all three engage in sexual experimentation. However, they are jolted out of their self-absorbed hideaway by the student uprisings, which force them back into society. Adair's first novel was criticised by some reviewers for being too sexually explicit, and his style is a little more clumsy than in later works. Nonetheless, this was his first attempt at fiction, and he was developing the style which later became much more sophisticated and confident.
Love and Death on Long Island is another tale of sexual obsession and failed attempts to escape from reality, as a middle-aged novelist becomes obsessed with a teenaged film star and leaves his London home to pursue her in Long Island. This was followed by The Death of the Author, a highly inventive parody of cultural and literary theories. The title is taken from Barthes' The Death of the Author (1959), while the protagonist, Leopold Sfax, is thought to be based on another theorist, Paul de Mann. Professor Sfax impresses the academic world with his deconstructionist theory, proclaiming the irrelevance of the author's personal identity and intentions, until it turns out that he espouses deconstructionism in order to shift attention away from his own past as a Nazi collaborator (it is alleged that Paul de Mann had covered up similar controversies in his own past). The 'death of the author' is, therefore, Professor Sfax's attempt to obliterate his own former self. The contradictions of such theories are also emphasised by the presence of one of the Professor's former students who admires his work to such an extent that she wishes to write his biography. Terry Eagleton proclaimed The Death of the Author as 'a first-class post-modernist novel' but, given its intellectual themes and the need for prior knowledge on the part of the reader, it did not appeal to a general readership.
Adair continued as a moderately successful cult novelist with The Key of the Tower (1997) and A Closed Book (1999), while continuing to write non-fiction. However, since the success of The Dreamers (2003) and its film adaptation (discussed above), Adair's subsequent novels received significant critical attention. Buenas Noches, Buenos Aires (2004) has a misleading title, for its setting, like The Holy Innocents / The Dreamers, is Paris. It also has a strong sexual theme, though this time it is a homosexual storyline, and somewhat controversial in its treatment of AIDS. Gideon is a shy young homosexual who moves from suburban England to Paris, where most of his colleagues are openly gay and promiscuous. Desperate to be one of the crowd, Gideon invents a fictitious sex life until, rather perversely, the spread of AIDS opens up new opportunities for him -- those few men who are still persisting in casual sex are now prepared to lower their standards and accept Gideon as a partner. Morally, this is a questionable storyline, but most critics agree that Adair's lively characters, humour and poignant sympathy make it an enjoyable read (see particularly David Robson's review in The Telegraph, 17 February 2004).
Adair continued his success with his series of novels about Evadne Mount: The Act of Roger Murgatroyd (2006); A Mysterious Affair of Style (2008); and And Then There Was No One (2009). With the character Evadne, a writer of detective fiction who finds herself, like Miss Marple, solving real crimes, Adair accomplished a delicate feat of both parodying and celebrating the work of Agatha Christie and other writers from the 'Golden Age' of English detective fiction. He plays with the conventions of the murder mystery genre and sends up some of its comical features, while simultaneously creating stories in which the reader becomes genuinely involved with, and sympathetic to, the characters and the storyline. The title of The Act of Roger Murgatroyd is a play on Agatha Christie's The Murder of Roger Ackroyd. This was one of Christie's most controversial novels, for she altered the conventions by using an unreliable narrator, and thus sparked outrage amongst fans of detective fiction. Adair's novel is set on Boxing Day in 1930s' middle England, and he makes use of many familiar tropes: a large country house, a collection of eccentric characters, a snowstorm, a scream from the attic and so on. Yet he adds his own slant - for example, Evadne Mount is a lesbian, which certainly would not have been acceptable in 1930s' fiction (or, at least, it would not have been portrayed overtly). He also highlights some of the racial and class prejudices of this era, particularly in revealing the stereotypical depictions of the staff 'below stairs'.
A Mysterious Affair of Style, like many of Adair's earlier novels, has a film theme: a famous director, à la Alfred Hitchcock, has died, and as his assistant tries to complete his last film, an actress is murdered. Adair once again uses his playful style, particularly in setting this novel a decade after its predecessor. Evadne, like Miss Marple, has not aged, and neither has her sidekick, Chief Inspector Trubshawe: ' "Why, I wager, if I were to run into you again in ten years' time, you still wouldn't have aged." '
Timelessness is taken to post-modern extremes in And Then There Was No One, a rather different book which is set in 2011 and features Gilbert Adair as a character in his own novel, meeting face-to-face his own fictional creation, Evadne Mount (who still has not aged, though we have now moved on almost a century since The Act of Roger Murgatroyd). Significantly, author and character meet at the Reichenbach Falls in Switzerland, the place in which Conan Doyle killed off Sherlock Holmes. And Then There Was No One had mixed reviews, with some readers finding its sophisticated playfulness and textual games a little too much. Yet Adair is simultaneously making fun of himself and post-modernism, and his playfulness is underlined by poignancy and authentic feeling. All in all, the Evadne Mount novels are an affectionate tribute to, and parody of, the Golden Age of English crime fiction.
Elizabeth O'Reilly, 2009
Bibliography
2008
And Then There Was No One
2008
A Mysterious Affair of Style
2006
The Act of Roger Murgatroyd
2004
Buenas Noches, Buenos Aires
2000
Zazie in the Metro/Raymond Queneau
1997
The Key of the Tower
1997
Surfing the Zeitgeist
1995
Wonder Tales: Six French Stories of Enchantment
1994
A Void/ Georges Perec
1992
The Postmodernist Always Rings Twice
1992
The Death of the Author
1990
Letters/ Francois Truffaut
1990
Love and Death on Long Island
1987
Peter Pan and the Only Children
1985
A Night at the Pictures
1984
Alice through the Needle's Eye