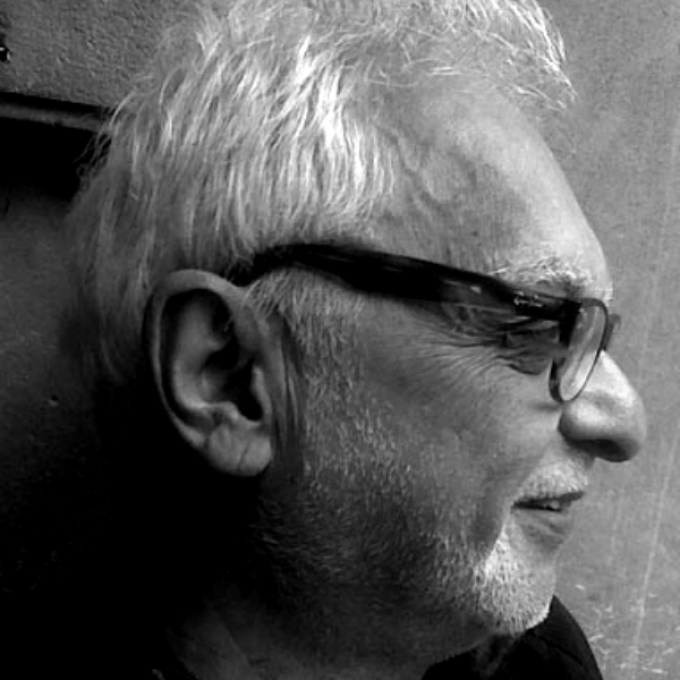 Farrukh Dhondy
Publishers:
Biography
Farrukh Dhondy was born in Poona, India in 1944 in a Parsi family. He obtained a Bachelor of Science degree from the Poona University in 1964 and was awarded a scholarship to read English at Cambridge University, after which he moved to Leicester University for his Master's degree.
From 1968 to 1978 Dhondy worked as a further education lecturer and schoolteacher in the Midlands and London, before entering television. From 1984 to 1997, Dhondy worked as Commissioning Editor, Multicultural Programming, for Channel 4 TV, UK.  In this capacity, he was responsible for hundreds of hours of TV in all genres: entertainment, situation, comedy, TV drama, film, education and factual, and helped greenlight iconic shows like Desmond's and The Bandung File.
From 1997 to 2002, Dhondy worked as a freelance journalist and writer, contributing articles to Indian newspapers and magazines like The Pioneer, Asian Age and India Today. In 2002, he joined a film company based in India, Kaleidoscope International. His literary output is immense. His most recent works are the novel The Prophet of Love (2013), the play Devdas, which premiered in London in 2013, and a collection of translation of Rumi published in 2014. 
Dhondy has five children and lives in a village in Oxfordshire with his Irish-English wife.
Critical perspective
Farrukh Dhondy is an Indian-born who has been active in Britain as a fiction writer, playwright, media executive and activist since the mid 1970s, especially known for his provocative young adult fiction, and his role in shaping British television viewing habits.
A prominent figure in what has been called Britain's "alternative establishment" (Michael Rosen, The Guardian) of the 70s and 80s, Dhondy's has been an ever-present and provocative chronicler of British multicultural experiment for almost forty years.
Though his disparate body of work can seem hard to position, two key traditions help to situate his writings. The first broad context is the cultural renaissance of Indian writing in English of the 1960s and 70s. In interviews, Dhondy has stressed how he was shaped by the cultural ferment of the India of his youth, in which key questions about literary independence were up for grabs:
'I was pressured into going to engineering college for a year in Bombay from which I literally ran away and spent a year hoboing around doing nothing. That was the time I first met Indian writers. They were asking themselves, 'Why should Indians write in English?' and 'What is the writer's role in Indian society?''
Dhondy's novels and stories have always engaged with these questions, and demand to be read as part of an expatriated national tradition. Inevitably, like other writers of his generation, such as Vikram Seth, Rohinton Mistry, Firdaus Kanga and Shashi Tharoor, he has written in the long shadow cast by the success of Salman Rushdie.
Perhaps more instructive, however, is to see Dhondy as a figure of dissent in the lineage of radical British-based writers of South Asian heritage. Upon his move from Leicester to London and emergence on the literary scene of England during the late 1970s, he soon became well-connected within this world, and has spoken about the crucial influence of the culture of British 1970s radicalism on his writing:
'we spent our time analysing the immigrant political position, running study groups in the works of George Jackson and slipping in Marx. The chutzpah of this type of defiant organisation attracted hundreds of footloose youths from South, West and North London and, later on, in Birmingham, Bradford and other cities in the Midlands and the North. We demonstrated on the streets, pamphleteered, lectured and hectored in public places and sought every opportunity to channel the dissatisfaction of Afro-Caribbean, Indian or Pakistani immigrants into organised demands and rebellion.'
This world left an indelible mark on Dhondy's writings. He was profoundly influenced by the writings of Tariq Ali and in turn served as an important influence for Hanif Kureishi and other younger figures who were focusing in more consciously provocative ways on subjects like immigration, race, nationalism and sexuality.
Though he might resist being, in his own words "typecast as one of the multi-cultural writers in Britain," his has remained one of postcolonial Britain's most powerful and recognizable voices. Always concerned with the complexities of race and identity politics, Dhondy has sought to portray Britain as a melting pot in which characters see the same events from different social and racial perspectives. A marked theme is Dhondy's notably positive reading of the nature and future of race relations. Racism, he argues, is "not historically important," but rather a "cultural outbreak" in the overall structure of society. And what might be termed a post-racist outlook shines through in the warmth of his best works.
His first major works were collections of short stories for young adults on topical issues of the day. East End at Your Feet (1976) was the first, and announced the arrival of a major new writer for teenagers. Radical in both subject matter and language, it was seen as a new and unprecedentedly authentic vision of contemporary multicultural London, and the lies of inner city youths of the type that Dhondy was teaching in the comprehensive school system. His second collection Come to Mecca (1978) contained more stories of young first- and second-generation Britons of Bengali and other descent exploring their conflicted sense of racial identity, set again in the schools and factories of the East End.
Often angry in tone, this was self-consciously provocative fiction. And the content of the books were on occasion the cause for controversy, both for their 'street' language and their challenging content. This was especially true of stories such as 'Free Dinners', a white boy's account of the downward spiral of Lorraine, a "coloured" classmate, as she drifts from contented schoolgirl into a life of prostitution. Dhondy was calm amidst this criticism, arguing to the children's book magazine Books for Keeps that his provocations were all a deliberately part of his "confidence that Britain's working class - the most sophisticated in the world - will eventually create a modern, enlightened socialist state."
His next book Poona Company (1980) turned back to the India of his childhood for a series of loosely-connected short stories about youth in south-east Bombay. "I wanted to write about India" Dhondy has said, "and show a kind of India that's invisible today because it hasn't been portrayed in literature so much, in English" adding that he was interested "to see if the Multiculturalism of progressive teachers extends to stories about India too."
During the 1980s, Dhondy's energies were largely directed towards writing and producing for British and Indian television, most notably as Commissioning Editor for 'Multicultural Programming', for the UK's Channel 4. This period was particularly notable for his creation of a number of situation comedies such as Tandoori Nights (1985-7), which had a famous run on Indian television, and later the sitcom No Problem (1993-95). In this capacity, he was also responsible for hundreds of hours of TV in all genres: entertainment, situation, comedy, TV drama, film, education and factual, and helped commission iconic shows like Desmond's and The Bandung File.
Returning to the world of fiction, Dhondy published his first novel, Bombay Duck in 1990. The novel was made up of two loosely interconnected parts of almost equal length: the story of two immigrants to Britain and their cross-cultural transactions and translations. The first presented the staging of the Indian epic Ramayana, a roman a clef featuring a thinly veiled depiction of Peter Brooks 's production of Mahabharata. A Parsi teacher, assessing the successes and failures of multiculturalism, narrated the second part. By turns comic and polemical, Dhondy sued his twin vision to skewer various British subcultures; Indian class prejudice, the British theatre scene and educational system.
The novel met with mixed critical reception. The Sunday Herald thought that "Dhondy rarely puts a foot wrong", but others were not so sure. "It is a brave first novelist who sails full tilt at the deep cultural waters between the Indian subcontinent and the West," wrote Candice Rodd in the Independent, "unabashed, Dhondy offers not one but two dense and energetic narratives which address, among much else, the painfully current issue of religious fundamentalism … This book takes a lot of risks and they do not all entirely pay off." For the Sunday Times, Firdaus Kanga observed that, in being  "named after a small, stinking fish, Farrukh Dhondy's first novel makes an olfactory literary promise that it fails to keep. No whiff of India rises from this book, which is shot in black and white, dreary as a documentary … Bombay Duck is sliced into two parts that hardly ever come together."
In 2001, following two further volumes of tales for children, Dhondy published a long-awaited biography of the historian and political activist CLR James, whom Dhondy knew personally and whose private papers he had access to. To many this idiosyncratic biography did not live up to expectations, offering as much anecdote as genuine historical account.  The Morning Star praised it as "a fascinating work of intergenerational empathy between powerful writers in English of two continents." But Stephen Howe's response in in the Times was more typical, as he noted that "James's fans had thus awaited the long-promised study by Farrukh Dhondy with eagerness. Dhondy, a broadcaster and novelist with an engaging style and a range of interests almost as broad as James's own, seemed well placed to produce something special," and yet, "the result does not just disappoint those expectations, but is pretty much a disgrace … a wasteland of impressionistic, often seemingly careless writing, riddled with flippant judgments."
The following year, Dhondy published another novel, Run (2002). The books offered an updated version of his wry take on postcolonial British realities, narrated in the first person by a fourteen-year old protagonist Rashid Rashid. Familiar Dhondy themes were resumed: the nuances of racial identity, the difficulty of belonging, confrontation with the authorities, drug peddling and prostitution. The action was frenetic, moving from London to Slough to Devon to Scotland and back to London,
His contemporary Michael Rosen applauded in his Guardian review the fact that "Farrukh Dhondy is back in town. It seemed as though he had deserted the world of children's books to be a TV commissioning editor and adult novelist, but here he is writing a modern teenager's 18th-century rogue's tale."
Dhondy's memoir of his early days in England, The Rebel in Leicester (2012), is an autobiographical piece which revisited the material of Poona Company. As the Indian Express recognized, it was "a sort of sequel but written over two decades later," tracing the distance between "Dhondy, now a respected, liberal columnist and writer, with the fiery, militant rebel and activist"
Certainly, Dhondy's current positions put him at odds with his previous self. Yet he remains a respected and provocative commentator on contemporary multicultural and radical affairs.  However, as much as he has always cherished and held close to his role as an activist, it is his previous role as teacher that comes through most in his work. Dhondy remains closely tied to this vocation, he has said, both for the "the discipline, and for keeping in touch with people. Otherwise you become one of those writers who writes about writers." And it is through retaining this pedagogic and educational zeal that his subtle verdicts on the multicultural experience have derived much of their topical force.
Dr Tom Wright
Bibliography
2011
Rumi: A New Translation
2001
C. L. R. James: Cricket, The Caribbean and World Revolution
1993
Janacky and the Giant, and Other Stories
1978
Come to Mecca, and Other Stories
1978
The Siege of Babylon
1976
East End at Your Feet