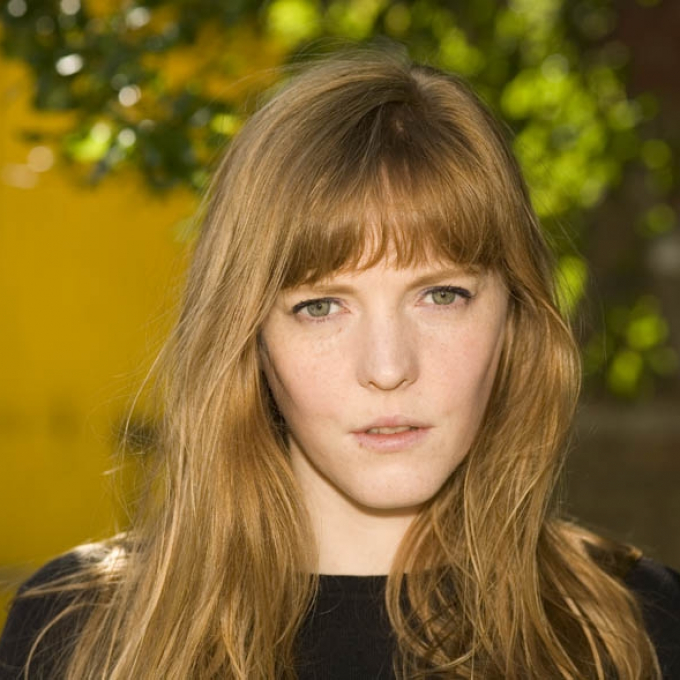 Emma Healey
Publishers:
Agents:
Biography
Emma Healey was born in London in 1985. She completed a foundation year at Central Saint Martins College of art before graduating with a BA in Book Arts and Crafts from the London College of Communication. 
Deciding that her future lay in writing not bookbinding, she was accepted on to the prestigious MA in creative writing at the University of East Anglia.
Her debut novel Elizabeth is Missing (2014) became a Sunday Times bestseller and won the annual Costa Book Award for the Best First Novel.
Critical perspective
Emma Healey is one of the most feted rising stars in recent British fiction, whose debut novel about an octogenarian sleuth battling dementia managed to rise above the fanfare that surrounded its publication.
That first book Elizabeth is Missing was the subject of a well-publicized bidding war between publishers before its arrival in 2014. Healey's youth, her prodigious talent, the big name endorsements, and the news that TV rights had already been sold, were all cause for inevitable scepticism.
A suspicious Times piece profiled her as "the latest bright young alumna of the University of East Anglia's creative writing programme to be presented as the future of English letters." A similar eyebrow was raised in the Guardian at a debut so "garlanded with the heavy weight of both expectation and recommendation."
And yet the resulting book was a critical and popular triumph, justifying the praise that had been lauded on it. Elizabeth is Missing won critical plaudits from all sides and went on to won the Costa First Book Prize.
Healey was aware of her enviable trajectory. Having begun Elizabeth aged 22, only a few years and one productive trip to UEA later she found herself able to give up her job as a web administrator thanks to a six figure Penguin advance. More annoying still, it was her very first attempt. "I know people say they have another novel that's in their bottom drawer," she told the Bookseller in 2014, "so I feel a bit of a fraud—I don't even have proper short stories that I've written—but I got completely obsessed with this story."
The novel is narrated by Maud, an 81-year-old woman who finds herself forgetting things. We meet her continually going to the shops, forgetting what she's there for, and buying repeated cans of tinned peaches. Writing notes and reminders to herself, and dealing with her increasingly impatient daughter and carer, Maud's disintegrating mind becomes pre-occupied with the fate of seemingly vanished friend Elizabeth. No one seems to know where she is, but Maud knows something has happened to her. As we follow her search, the novel becomes a mystery story and a quest to discover what has happened to Maud's missing friend.
The direct inspiration for the narrative was Healey's paternal grandmother's experience of Alzheimer's. It was a subject about which she had been composing stories for years, trying to make sense of the condition. But turning this into a novel posed a real challenge for such a young writer. "At the beginning," Healey told the Toronto Globe and Mail, "I thought it wasn't the right story for me."
I was 23 and my protagonist was 81, and I hadn't written a novel before, so it seemed awkward… I had tried to write about young women in London who had jobs and boyfriends, and it was so tedious. And I also thought that if I made up some embarrassing scenario, people would be, like, 'Oh, that happened to you.' And so I thought, no one's going to say, 'Well, this is about that time in your life.' And so I felt I could say anything I wanted and people wouldn't assume it would be about me.
And this led to her experiments with style. ""I didn't want scenes that were too short and fragmented," she has said, "but I thought having fairly short scenes and present/past/present/past in one chapter mimics the way that memories work [and the way that] memories break into your everyday life."
The combination of mystery plotline and mental health theme reminded various readers of numerous other novelistic experiments. The most common reference point was Mark Haddon's The Curious Incident of the Dog in the Night-Time, which shared a first-person narrator struggling to make sense of the world through the haze of Asperger's. Others saw traces of S J Watson's Before I Go to Sleep, but perhaps the most memorable comparison was with Gillian Flynn's thriller and US bestseller Gone Girl, leading to a moniker for her novel that Healey particularly cherishes: 'Gone Gran'
Reviews in Britain and throughout the English-speaking world were universally appreciative. The New York Times called it a "spellbinding first novel." Joan Smith in the Sunday Times praised a "compelling work that crosses literary genres . . . The result is bold, touching and hugely memorable." Philippa Perry in the Independent thought that, in managing to straddle comedy and thriller, it "deserves prizes in all categories … If I had to describe it in one word, it would be "beautiful".  The Financial Times thought that, "Healey's much hyped novel is acutely observed. Maud is carefully and deftly drawn and the bleakness that underlies the novel is leavened by gentle humour. A tremendous debut that deserves its plaudits."
The only aspect that proved divisive was the literary effect of the dementia plotline. To Groskop, "the drawback for me as a reader was the device that holds the whole thing together: Maud's lack of memory." Melanie Katsoulis in the Times struck a similar note: "Perhaps inevitably, given the nature of her subject, the results are more confusing and strange than impressively cathartic. The denouement, involving police enquiries and spooky stuffed birds, is rather peculiar and seems too obviously tacked on to tick the box marked "thriller"" But even this reviewer conceded that it only partially compromised what was "an inspired and supremely sensitive evocation of what it is to lose that which makes us who we are: our memories."
Following her remarkable rise to literary prominence, Healey is currently at work on her second novel. "I'm interested in exploring the mother-daughter relationship" she told the Times in January 2015, "Part of me doesn't want to do it because [the subject] is very close to home, but those characters are talking. Which makes me sound mental. But I'm quite looking forward to writing a character who can remember the last scene."