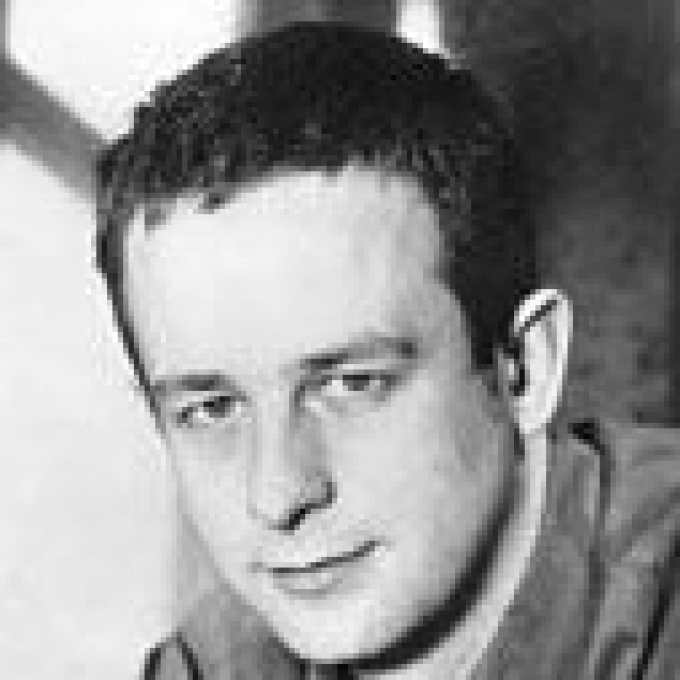 Dominic Cooke
Publishers:
Biography
Dominic Cooke was born in 1966.
He is currently Associate Director at the Royal Shakespeare Company, where his productions have included The Malcontent and Cymbeline. Prior to that, he was Associate Director at the Royal Court Theatre for four years, where he directed seven productions, including Vasilly Sigarev's Plasticine and Michael Wynne's The People are Friendly. He was nominated for an Evening Standard Theatre Award in 2003 for Best Director. Arabian Nights (1998) won a TMA/Equity Award for Best Show for Young People after it was produced at The Young Vic and on tour in 1998.
Dominic Cooke has also directed a radio version of Plasticine and has adapted his version of Arabian Nights for Radio 4. In 2007 his stage adaptation of Malorie Blackman's Noughts and Crosses was published.
In November 2011 Cooke made his directing debut at the Royal National Theatre in London, with The Comedy of Errors by William Shakespeare. The play, with stage design by Bunny Christie, was set in modern-day London. The cast included Lenny Henry as Antipholus of Ephesus and Claudie Blakley as Adriana. The production was selected to be broadcast live to select cinemas worldwide in March 2012 as part of the National Theatre Live programme.
In 2013, he won the International Theatre Institute Award for Excellence in International Theatre. On 15 July 2013 he was awarded Honorary Doctorate of Letters by the University of Warwick. Cooke was appointed Commander of the Order of the British Empire (CBE) in the 2014 New Year Honours for services to drama.
Critical perspective
Over the past few years, Dominic Cooke has been unanimously credited with having rejuvenated the Royal Court Theatre. While his predecessor as Artistic Director, Ian Rickson was deemed to have had a lacklustre record, and, in the words of one reviewer 'struggled to make a splash', Cooke has presided over an almost unbroken string of successes, including some of this decade's defining plays, such as Jerusalem and Enron. Cooke's grasp of modern audiences was on full display by the time his first adaptation, Arabian Nights, was published in 1998. Adapted and staged by Cooke at The Young Vic, Arabian Nights won a TMA/Equity Award for Best Show for Young People, a time which he recalled in a recent interview:
'The production I enjoyed working on most was Arabian Nights, which I adapted and directed at the Young Vic. It was a truly collaborative and deeply demanding process that required us to invent a range of different theatrical languages. Best of all was playing to audiences of kids – if something isn't working they vote with their feet. If it is, they respond with gales of laughter or rapt attention. It was fascinating.'
Arabian Nights was later re-staged at the Royal Shakespeare Company a decade later, to sell-out performances. Adapted from The Thousand and One Nights, Arabian Nights is the story of King Shahrayer who has had his heart broken by his first wife's infidelity and therefore his heart has grown cold and bitter with women. Things change when he is introduced to Shahrazad. Shahrazad, in a bid to save her life – as her husband has a proclivity for beheading his brides after their wedding night – lures the King's imagination by reciting a story each night, ending each in such a way as to leave the King hungering for more. Among the stories, stand-outs include 'How Abu Hassan Broke Wind', and 'The Wife that Wouldn't Eat and the Envious Sisters'. Cooke's adaptation has plenty of humour, and manages the difficult task of appearing fresh while remaining largely faithful to the original.
Cooke's determination to simultaneously satisfy and unsettle his audiences is reflected in his career. After graduating, Cooke worked in TV and film for a brief period, before forming his own company, Pan Optic, which he ran for two years, before becoming an assistant to Peter Hall and Adrian Noble at the RSC. In 1996, Cooke was appointed Assistant Director at the Royal Court Theatre, under Stephen Daldry. His productions there included The People are Friendly and Vassily Sigarev's Fireface – and Plasticine which led to an Evening Standard Theatre Award Nomination for Best Director in 2002. His retrospective of works by Wallace Shawn was well-regarded, where he produced Aunt Dan and Lemon, and The Fever by Wallace Shawn. Other productions staged also include This is a Chair and Seven Jewish Children by Caryl Churchill. In 2001, Cooke returned to the RSC. He brought a broad range of new work during his tenure at the RSC – plays whose scopes were both contemporary and wide-ragingly diverse: a play about Robert Mugabe, one about US high-school shootings as well as one on the sex-tourist industry. While at the RSC, Cooke also took a liking to Shakespeare's late works – which are renowned for the difficulties they present for the stage in terms of their surreal and linguistically complex textures. His 2003 production of Cymbeline, was praised in The Guardian for its 'richly inventive hyper-theatricality'. In 2006 he followed it up with The Winter's Tale, in which a statue comes to life, and Pericles, in which a woman buried at sea is rediscovered magically alive. His other productions for the RSC include As You Like It, and Macbeth.
In 2006, in the final year of his second spell at the RSC, Cooke directed a revival of Arthur Miller's The Crucible, which led to a Laurence Olivier Award for best director. Later that year, Cooke returned to the Royal Court, this time as its Artistic Director. During his tenure, but particularly in his first year, Cooke saw attendances at the Royal Court run to 92 per cent. He staged some very high-profile plays – including Jez Butterworth's Jerusalem and Lucy Prebble's Enron. Noughts and Crosses (2008), Cooke's second publication, an adaptation of Malorie Blackman's eponymous novel, was staged at the RSC. It is a political allegory which pits the Noughts, a while underclass, against a black majority, the Crosses. The gutsy role-reversal gives Noughts and Crosses a post-modern feel to it and yet the story is simple, effective and unpretentious, especially in the first half, and pays off handsomely. Callum and Sephy are teenagers born on opposite sides of the divide – and who pay a heavy price for their relationship. With obvious overtones straight out of Romeo and Juliet, Noughts and Crosses is less about romance than it is about expressing (and exposing) the disturbing truths about a society in which worth and status are determined by racial origins. The performance proved to be a great success. In the words of Peter Lathan, there was 'no denying the superb quality of the performances and the production qualities'.
Cooke's contribution to contemporary British Theatre has been nothing if not distinctive. Especially while at the Royal Court, where he remains at the time of writing, he has presented as eclectic a programme as any. As Artistic Director he has helped the RC re-model its image away from the kitchen-sink realism and blunt political drama of the 1970s and 1980s – as well as the 'in-yer-face' plays of the 1990s. As such his work rightly continues to be lauded, as was shown by his nomination for a South Bank Show Award in 2009 for his production of Christopher Shinn's Now or Later.
André Naffis-Sahely, 2010