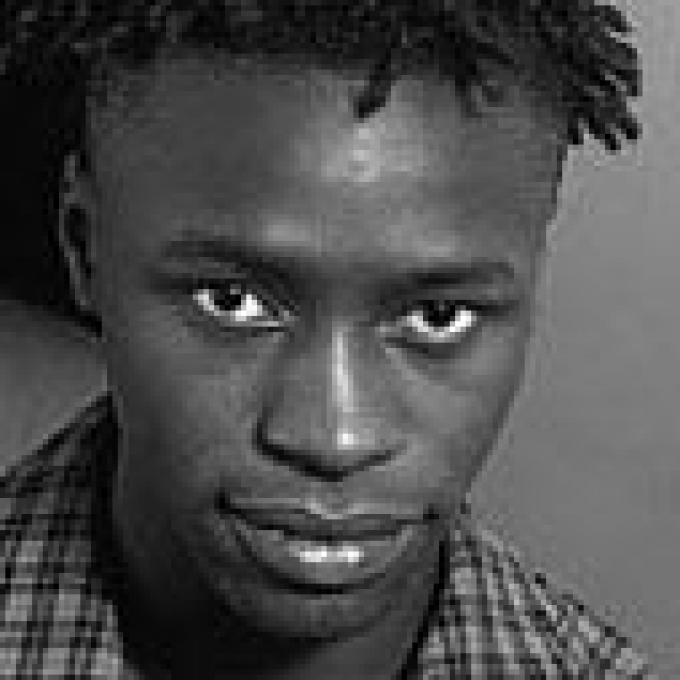 Diran Adebayo
Publishers:
Agents:
Biography
Diran Adebayo was born in London in 1968 to Nigerian parents.
He read Law at Oxford University and worked as a journalist on the London newspaper The Voice, before working in television as a researcher and assistant producer. The manuscript of his novel Some Kind of Black won the inaugural Saga Prize, set up by the actress and novelist Marsha Hunt for black British writers. The prize included a publishing contract with London publishers Virago, which published the book in 1996. The book centres on Dele, a young black student living in Britain, and his attempt to reconcile his experiences at university in Oxford, his Nigerian roots and his exploits in urban London, where he explores the music scene, experiments with drugs and becomes involved in black activism after his sister is arrested. The book also won the Author's Club Best Novel of the Year award, a Betty Trask Award and a Writers' Guild Award (New Writer of the Year) in 1996. His second novel, My Once Upon a Time (2000), is a modern day fable set in London's near future. In 2006, Adebayo was elected a Fellow of the Royal Society of Literature.
He has also contributed to Underwords: The Hidden City (2005), the Book Trust London Short Story Competition Anthology. His recent work includes the essay 'The Footman's New Clothes' in Locating African European Studies (2019). Diran Adebayo is currently at work on a screenplay, Burnt, for FilmFour, and his third novel, while also lecturing in creative writing at Kingston University. He lives in London.
Critical perspective
The publication of Some Kind of Black (1996), Adebayo's multi-award-winning debut novel signals the arrival of a significant new literary talent on the London scene. Adebayo's stylish, hedonistic prose is tempered by a sensitive, self-critical intelligence that stops it growing tired, or superficial. His sharp eye for current trends and fashions - speech patterns, dress, drugs, music, turns of phrase - make him what one critic calls "the leading writer of the Now Generation". Adebayo's perceptive insights on British and Black British contemporary culture have also earned him a reputation as an insightful journalist, as his 12 page article on race in Britain for The Observer (25 November 2001) testifies. Yet for all its 'street-wise' rhetoric, Adebayo's fiction is ultimately more interesting for the way in which it rejects the latest fads and fashions. If in recent years, Black has become a fashionable commodity (witness the proliferation of 'ethnic' accessories on the white European body) then Adebayo's Some Kind of Black, is on one level a parody and critique of that trend. As the title suggests, this text is an experimentation with and interrogation of what it means to be Black, rather than an attempt to buy into or market a true, authentic Blackness. Some Kind of Black is a semi-autobiographical tale, a narrative that fizzes with energy. It tells the story of Dele, a history undergraduate who moves back and forth between Oxford and London in search of sex, parties and good times. Dele's character represents a break with the archetypal 'victim' of early Black fiction. Exploiting his ethnicity in order to take advantage of his white middle-class peers, Dele is presented performing various roles, "donning different hats to see how they fitted". Beneath the surface excesses of this street-smart, care free narrator however, is a more complex character. For all his machismo and posturing, Dele is a vulnerable figure, who is both concerned about the welfare of his sickle cell suffering sister (Dapo) and who himself suffers at the hands of a violent father. When Dapo falls into a coma while in police custody (following the arrest of Dele, Dapo and friend Concrete), the protagonist is forced to assess the relationship between the liberatory role-playing in which he has been indulging and a more militant Black politics. Adebayo's second novel, My Once Upon a Time (2000), is a more ambitious, inventive, polished piece of work than Some Kind of Black. Where the plot of the first book has a tendency to loose direction, My Once Upon a Time is a tightly structured text that captures the reader with its confident and skilful deployment of suspense. Working within, while at the same time extending and subverting the conventions of the thriller genre, My Once Upon a Time (again, the title provides the reader with a significant clue) is a self-reflexive narrative, a tale about telling tales. But what kind of tale is this? As well as a detective story, My Once Upon a Time is part sci-fi (set in London in the near future), part mythical quest and part fairy tale (with its 'once upon a time' allusions to Cinderella). The plot centres on Boy, a private investigator who is offered a small fortune to find a bride for a millionaire client. As the story progresses it becomes increasingly unclear as to whether Boy is the hunter or the hunted, however. His search takes us on a compelling journey through the back streets and high spots of the metropolis. While the dark, underworld settings through which Boy moves will be familiar to the reader of detective fiction, My Once Upon a Time is much more than a clever quotation from earlier urban fictions. Adebayo re-invents the capital on a scale that has rarely been seen since Sam Selvon's The Lonely Londoners of the 1950s. In his poetic descriptions of the bridges over the Thames or his comic vision of Ice Cream, an all-inclusive Black life style resort deep in the W9s, Adebayo imagines the city anew, defamiliarising its well-trodden spaces so that we are compelled to take another look. His metropolis is brought alive by a rich cast of characters, including Sundays, Merciless, Sinbad and Mad Phantom, not to mention the mysterious Race Man. My Once Upon a Time is a powerful, confident novel which confirms Adebayo's reputation as one of the most original artistic talents of his generation.
Dr James Procter, 2002
Bibliography
2019
Locating African European Studies
2005
Underwords: The Hidden City
Awards
1996
Authors' Club Best Novel of the Year
1996
Writers' Guild Award (New Writer of the Year)
Author statement
"Why I write? Because it's very natural to want to hear, then tell stories. Reading fairytales, myths, histories etc when young, they conjured up such exciting worlds you wanted to create them yourself. From young, being a great writer was the only crown in town I wanted. Because I wanted to move, excite, have power on an audience, the way e.g. a club DJ does. Because it's a way of fighting back against the real world, where you tend to lack power and control and perfection. And also of making sense of your real world, why you and others do the things you do. By doing it you feel you're giving a kind of due dignity to your life, or those of others. With so much higher-technology art more expensive to produce, and therefore more influenced by market dictates, writing books is one of the few areas where you can explore people to a depth they deserve."