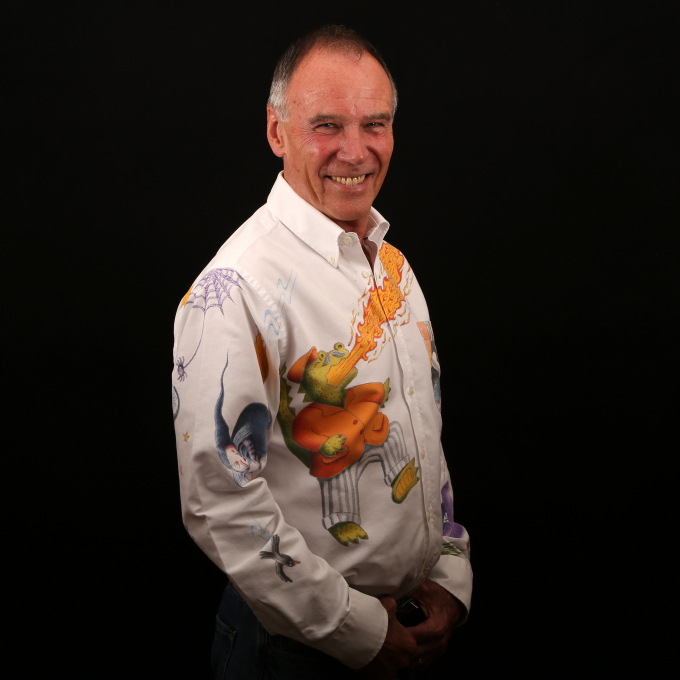 Biography
Denis Bond first worked as an actor on stage and in television, then became a teacher for some years.
He wrote the Pipkins children's television series, then Rainbow, The Munch Bunch and Let's Pretend. In 2005 he wrote Picme for RTE.
His first books were a series of stories about a boy from space called Dagon, and these have been followed by many others, including picture books for younger children, such as The Witch Who Loved To Make Children Cry (1996) and The Shark Who Bit Things He Shouldn't (1998). He writes for older readers for the Scholastic 'Point' Series, and 'Point Romance' books, including Two Weeks in Paradise (1994), Spotlight on Love (1995), Love Letters (1997), Love Dreams (2009) and Will you still love me tomorrow? (2009), under the pseudonym Denise Colby.
His latest book as Denis Bond is Pop Rivals (2004).
Bibliography
2009
Will you still love me tomorrow?
2002
It's a Boy/Girl Thing!
2000
The Very Clever Farmer
2000
The Big Bad Story Book
1998
The Shark Who Bit Things He Shouldn't
1996
The Witch Who Loved To Make Children Cry
1995
The Brave Sea Captain
1994
Two Weeks in Paradise
1994
The Monster Who Couldn't Scare Anyone
1993
The Granny Who Wasn't Like Other Grannies
1992
The Train Who Was Frightened of the Dark
1990
The Dragon Who Couldn't Help Breathing Fire
1985
The Time Lords of Tolemac
1985
The Slave Traders of Ganox
1984
The Munch Bunch (various titles)
1983
Dagon Comes Down to Earth
1983
Never Borrow From a Slug
1983
Granny Greenfly's Flower-Sap Fizz
1983
So You Want to be a Rock 'n' Roll Star
1983
A Ghost Among the Lettuces
1983
A Load of Old Rubbish
1981
Dagon and the Spider
1981
Freddy: The Naughtiest Mouse in the World
1976
The Fantastic Fairground