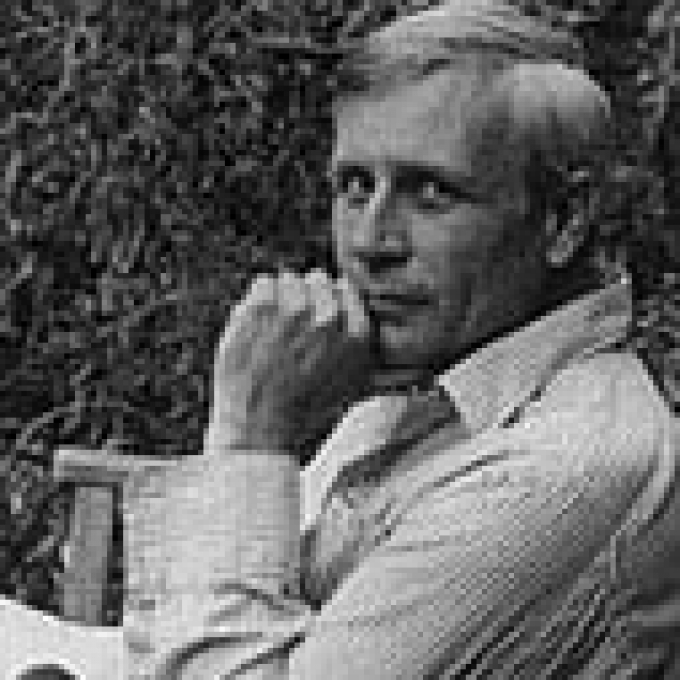 David Storey
Born:
Wakefield, Yorkshire, England
Publishers:
Agents:
Biography
Novelist and playwright David Storey was born on 13 July 1933 in Wakefield, Yorkshire. He was educated at Queen Elizabeth Grammar School in Wakefield, and the Slade School of Fine Art in London.

His plays include The Restoration of Arnold Middleton (1967), which won the Evening Standard Award for Most Promising Playwright; The Contractor (1969), Home (1970) and The Changing Room (1972), all of which won the New York Critics Best Play of the Year Award; In Celebration (1969), which was adapted as a film in 1974 starring Alan Bates; Life Class (1975); and The Farm (1973). All of these plays were first performed at the Royal Court Theatre. Early Days (1980), The March on Russia (1989) and Stages (1992) all premiered at the Royal National Theatre.

His first novel, This Sporting Life, was published in 1960. It won the Macmillan Fiction Award and was adapted as a film starring Richard Harris. His second novel, Flight into Camden (1960), won the Mail on Sunday/John Llewellyn Rhys Prize, and his third, Radcliffe (1963), won a Somerset Maugham Award. His other novels include Pasmore (1972), winner of the Geoffrey Faber Memorial Prize; Saville (1976), winner of the Booker Prize for Fiction; and A Serious Man, published in 1998, the portrait of a successful playwright, painter and novelist facing a personal crisis. His 2002, As It Happened, tells the story of Matthew Maddox, Emeritus Professor of the Drayburgh School of Fine Art, his failed suicide attempt and his struggle for a future. His last novel, Thin-Ice Skater (2004), opens in 1970s Hampstead, and explores the contrasting lives of two half-brothers, the teenage Rick and his 52-year-old half-brother Gerry, a film producer and the thin-ice skater of the title.

A collection of his poetry, entitled Storey's Lives: Poems 1951-1991 was published in 1992. David Storey died on 27 March 2017.
Critical perspective
In a typically enigmatic exchange during the play Home
(1970), Jack observes, 'The athletic life has many attractions,' and Harry replies: 'It has. It has.'
This reminds us that David Storey first came to prominence with his landmark novel This Sporting Life (1960), and there is a similar Rugby League setting in The Changing Room (1972), one of several award-winning plays on Broadway and in the West End during the 1970s. Nevertheless he has been concerned as much about mental and emotional states as the physical; and in his work a fraught symbolism emerges. An early punning poem ('Story') describes himself as 'a practitioner of pain and fury', and in his best works, Home and the Booker Prize-winning novel Saville (1976), characters come to 'believe, that, on the whole, one fails'. They struggle manfully with barely-suppressed violence, rage, passion, and despair, feeling estranged from their backgrounds, their lovers, and from themselves. Storey's essential subjects are family and class conflicts, sport, art, education, teaching, manual labouring, marital break-up and mental breakdowns. These concerns persist through to the recent novels A Serious Man (1998), in which a formerly successful writer movingly struggles with insanity and the past, and in the portrayal of the suicidal impulses of a former academic in As It Happened (2002). 
Though formally divided into novels, plays and poetry, his writing does thematically 'connect up'. The dialogue in his novels is often dramatic and confrontational, while his dramas contain a good deal of elliptical poetry and symbolism. They are highly personal, drawing obsessively upon his own Yorkshire family background, and a career as a professional rugby league player as well as his time at the Slade School of Art in London. His collected poems, Storey's Lives: Poems 1951-1991 (1992), is a kind of spiritual biography and, carefully rhymed as many of the poems are, they emphasize the rawness of experience. 'There's savagery in the way we love: /  something of rapine - the cry, / the penetration, the clasp' ('Pillow Fight'). These poems are also interesting for the incidents later used in his fiction: a miner rages destructively at his son's art education ('Piano'), and a father builds an air-raid shelter only to find when the siren goes off, 'the place, despite his calculations, full of water' ('Shelter'). 
Storey was initially regarded as being part of an early 1960s trend for portraying working-class life (alongside novelist Alan Sillitoe, playwright David Mercer and others), but his works quickly evolved beyond this to mix into their apparently realistic settings a certain psychological extremism. This Sporting Life concerns a rugby player's intensely frustrated love for the recently widowed young woman he lodges with, set against the masculine world of the club, his rise to material affluence and local fame. He forms a sexual relationship with her, but emotionally they are hostile: 'Living had turned up so many bad cards for her that she was refusing any more deals'. When she dies, his drinking and gambling take over, and he is by now a battle-weary veteran player, hearing in the crowd's roar 'the whole tragedy of living, of being alive'. Flight into Camden (1960), explores some of these dilemmas from a female perspective, in its story of a secretary at the Coal Board falling for a married man and would-be artist, breaking away from her family to live a bohemian life with him in London, only to be dragged back by underlying ties even deeper than sexual passion. The most controversial of his early novels is Radcliffe (1963) - and the most indebted to D.H. Lawrence. It is 'controversial' because at its heart is the sado-masochistic homosexual relationship between sensitive, artistic Radcliffe and Tolson, a charismatic working-class married man. (For all their machismo, Storey's male characters also exhibit a good deal of tenderness in their sexual ambivalence.) As in This Sporting Life, their doomed love leads to violence, and is hopelessly complicated by jealousy and the manipulations of others, including a failing stand-up comedian who comments: 'All that people do nowadays … is to see to what extent they can entertain each other's sense of despair'.
The success of Storey's playwriting career was closely associated with Lindsay Anderson, who ran the socially conscious Royal Court Theatre in London, and he had earlier directed the film version of This Sporting Life. The Restoration of Arnold Middleton (1967), about the disintegration of a provincial schoolmaster, was followed by In Celebration (1969), and then The Contractor (1970), in which a gang of labourers are engaged in putting up, then taking down, a wedding tent, preoccupied by their rivalries, backchat and banter. Storey's plays are ensemble pieces for mainly character actors, but his play Home became a star vehicle for two great actors of the 'old school', John Gielgud and Ralph Richardson, who played opposite each other once again, though in an original way. Initially baffled by the play's abrupt fragmented exchanges, silences and non-sequiturs, the two theatrical knights learned to trust both director and author, and had one of the greatest successes of their later careers. Home is a poignant play though full of deadpan humour ('I sometimes think if the war had been prolonged another thirty years we'd have all felt the benefit'). It gradually emerges that Harry and Jack are in the grounds of a mental hospital, and that behind their gentlemanly British understatements, jokes and card games lies despair, the unstated reasons for them being incarcerated. The second act introduces other patients, including Kathleen and Marjorie, women who become the means of their possible redemption. Implicitly a 'state of the nation' play, its ironic symbolism is confirmed by a closing eulogy of the achievements of 'this little island'.
Storey returned triumphantly to the novel in 1976 with Saville, his most apparently autobiographical work and perhaps his most satisfying. This 500-page realist saga is set in a Yorkshire mining village, starting in the Depression of the 1930s and moving into the post-war period of social change. A much-loved child, Colin Saville grows up during wartime, gets a grammar school education and begins to evolve the artistic ambitions and values that increasingly push him away from his family. 'I suppose I feel apart,' he says, and this feeling grows into bitter conflicts, both internally and with his parents. As the novel ends he becomes yet another Storey character to finally leave home for London. After another lengthy gap between novels, A Serious Man appeared in 1998 to much more equivocal reviews; it is very moving and at times comical, despite diffuse, and even confusing, narration. Richard Fenchurch, a formerly successful writer in his mid-sixties, has been a mental patient for a number of years, and as the book opens is released into his daughter's care. He revisits the northern landscapes of his earlier life, rambling on walking expeditions and in his mind, 'looking … for what I lost, hoping for a fire among the ashes'. He finds peace with the ghosts of the women he has loved, and insists (like Storey himself) 'Art is my life, whether you like it or not'.
Dr. Jules Smith, 2003
Bibliography
1998
Plays 3: The Changing Room; Cromwell; Life Class
1994
Plays 2: The Restoration of Arnold Middleton; In Celebration; The March on Russia
1992
Plays 1: The Contractor; Home; Stages; Caring
1992
Storey's Lives: Poems 1951-1991
1980
Early Days/Sisters/Life Class
1979
Home with Changing Room and Mother's Day
1967
The Restoration of Arnold Middleton
Awards
1976
Booker Prize for Fiction
1973
Geoffrey Faber Memorial Prize
1973
Tony Award for Best Play (USA)
1972
Booker Prize for Fiction (shortlist)
1971
Evening Standard Award for Best Play of the Year
1971
New York Drama Critics' Circle Award for Best Play
1971
Tony Award for Best Play (USA)
1970
New York Drama Critics' Circle Award for Best Play
1969
New York Drama Critics' Circle Award for Best Play
1967
Evening Standard Award for Most Promising Playwright
1963
Somerset Maugham Award
1961
Mail on Sunday/John Llewellyn Rhys Prize
1959
Macmillan Fiction Award