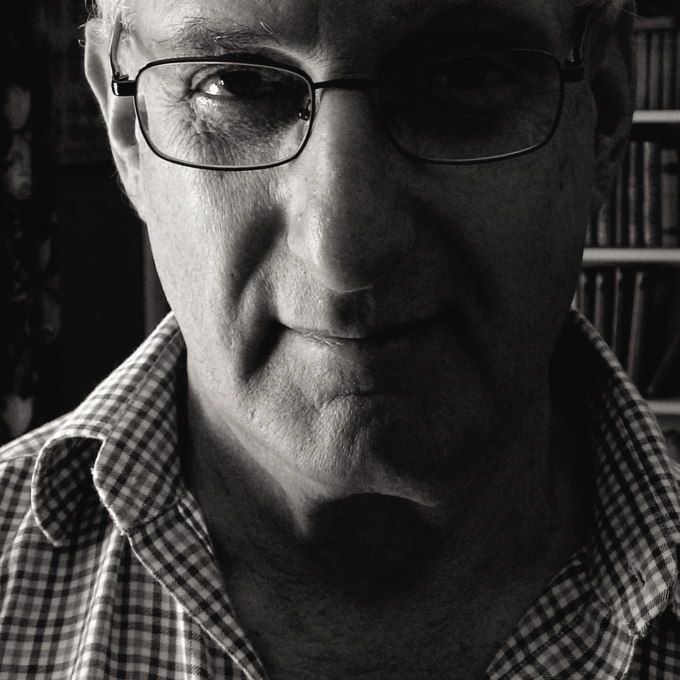 David Malouf
Publishers:
Agents:
Biography
David Malouf was born in Queensland, Australia, in 1934 to a Lebanese-Christian father and English-Jewish mother.
He graduated from the University of Queensland in 1955.He lectured for a short period before moving to London, where he taught at Holland Park Comprehensive School before relocating to Birkenhead in 1962. He returned to Australia in 1968 and lectured at the University of Sydney. He became a full-time writer in 1978. His first two published books were both collections of poetry: Bicycle and Other Poems (1970) and Neighbours in a Thicket: Poems (1974). His first novel, Johnno (1975), is the semi-autobiographical tale of a young man growing up in Brisbane during the Second World War, a period in Malouf's life that he later wrote about in his memoir 12 Edmondstone Street (1985). His second novel, An Imaginary Life (1978), is a fictional life of the poet Ovid, exiled from Rome by the Emperor Augustus in 8 A.D. and sent to live in exile among the Scythians on the Black Sea. Child's Play with Eustace & The Prowler (1982) consists of a novel about terrorism and two short narratives, while Fly Away Peter (1982) contrasts the idyllic setting of a bird sanctuary on the Queensland coast with the horrors of the First World War.
Later novels include Harland's Half Acre (1985), the story of an artist living in a remote area and his attempt to recover his family's past through the land; The Great World (1990), which won the Commonwealth Writers Prize (Overall Winner, Best Book) and the Prix Fémina Etranger (France) and tells the story of two Australians imprisoned by the Japanese during the Second World War; and the acclaimed Remembering Babylon (1993), which was shortlisted for the Booker Prize for Fiction and won the first International IMPAC Dublin Literary Award in 1996, as well as the Commonwealth Writers Prize (South East Asia and South Pacific Region, Best Book). The book is set in northern Australia during the 1850s amid a community of Scottish immigrant farmers whose isolated existence is threatened by the arrival of a stranger. The Conversations at Curlow Creek (1996), set in New South Wales in 1827, centres on the relationship between an illiterate Irish convict and the police officer sent to hang him.
His collections of short stories include Antipodes (1985); Dream Stuff (2000); and Every Move You Make (2006). His short stories were collected and published in one volume, The Complete Stories, in 2007. This book was shortlisted for the inaugural Australian Prime Minister's Literary Award in 2008.He wrote the libretti for Voss, an adaptation of the novel by Patrick White and first produced in Sydney in 1986, and Baa Baa Black Sheep, an opera with music by Michael Berkeley, and delivered the Boyer lectures in 1998 for the Australian Broadcasting Commission. He is also the author of a play, Blood Relations (1988). His latest collaboration with Michael Berkeley is the opera, Jane Eyre.
David Malouf lives in Australia. His latest books are Ransom (2009), a novel inspired by a part of Homer's Iliad, and Earth Hour (2014), a poetry collection. He was shortlisted for the Man Booker International Prize in 2011.
Critical perspective
Better known today for the lyrical, condensed language of novels such as An Imaginary Life (1978) and Remembering Babylon (1993), it is perhaps not surprising that Malouf's earliest literary experiments took the form of poetry rather than prose.
It was his 1974 collection, Neighbours in a Thicket: Poems that first earned him a reputation as a significant new Australian talent. Winning various prizes, including the Australian Literature Society Gold Medal, the book draws heavily on Malouf's own past. Neighbours in a Thicket: Poems comprises intimate memories of suburban childhood, of domestic interiors, of mother, sister and the War, of travel in Europe. One of the most impressive aspects of these early poems is their subtle shift between affectionate recollection, and the past as something more haunting and horrific. In later collections of poetry such as First Things Last (1980) Malouf returns to these childhood experiences. Increasingly though, he combines poetry with prose, youthful innocence with knowing allusions to Stravinsky and Schubert.
Some of Malouf's best poems have been recently gathered in a selection entitled Revolving Days (2008). The book opens with articulations of the author's childhood in Brisbane around the years of the Second World War, the following section shifts to 1960s Europe, section three reflects Malouf's move to Sydney and the final poems, his journeys between Europe and Australia. A recurring theme across most of this work is the relationhip between innocence and experience, a theme he has also explored in an extended essay/meditation pubished as On Experience (2008).Neighbours in a Thicket: Poems was followed by Johnno (1975), Malouf's first novel. Johnno covers a landscape that will be familiar to readers of the earlier work, notably wartime Australia and metropolitan Europe. Often described as one of his most autobiographical works, the story is told from the perspective of Dante who has returned to England following the death of his father. However, if Dante is the novel's semi-autobiographical centre, then in many respects the text itself is more concerned with the life of Johno. Johno is Dante's friend, though in many ways the two are opposites. Johnno's wild antics (as shoplifter, school bookie and brothel go-er) in the novel have the effect of highlighting Dante's middle class conservatism. Like Neighbours in a Thicket: Poems, and many of his later novels, the book takes a critical look at the emphasis on possessions and lifestyle in 'well to do' Australia.His next novel, An Imaginary Life (1978), represents something of a departure from the everyday worlds of Malouf's earlier work. A poetic account of the Roman poet Ovid during his final years, it develops many of the mythical elements and emblems scattered through Neighbours in a Thicket: Poems, into a more sustained narrative about exile and metamorphosis. An Imaginary Life was followed by Child's Play (1982) and is, in many ways, even further removed from the everyday. Both these texts draw upon Malouf's experiences in Italy. Although Child's Play is largely existential in its concerns, involving a retreat from the physical sensations of the city in order to produce a journey into the mind, it nevertheless clearly situates itself within an Italian and European cultural tradition.
Fly Away Peter (1982) sees a return to wartime Australia and Queensland. Ashley Crowther has inherited land from his grandfather, but soon begins to realise that the place really belongs to Jim Saddler, the manager of the estate. Like so many of Malouf's narratives, it returns us to his central themes of possession and dispossession and of Europe's complex relationship to Australia. In his next novel, Harland's Half Acre (1984), Malouf evokes strikingly similar issues, dwelling on the story of Frank Harland and his quest to reclaim the land of his ancestors.
The Great World (1990) represents a turning point in the career of Malouf, whose work has become increasingly popular since the 1980s. While the text pursues much the same subject matter as his earlier novels, it does so on a much broader and more compelling canvas. The novel represents one of Malouf's most ambitious works to date. An epic tale, it combines intimate descriptions of Australia's varied landscape, 'from Sydney's teeming King's Cross to the tranquil backwaters of the Hawkesbury River' while managing to imaginatively encompass the whole of Australia, and the world of Europe beyond. Spanning almost a century, The Great World takes The Great War, along with all those other wars in which Australia has fought in order to re-tell the country's history.
Remembering Babylon (1993), arguably Malouf's best known novel is set in 19th-century Australia, and tells the story of a young boy (Gemmy Fairley), a castaway who is rescued and taken in by aborigines. As an adult, Gemmy comes into contact with a group of European settlers and is taken in by the McIvor family. However, he is never completely accepted by the settler community: both insider and outsider, familiar yet foreign, he arouses both the desires and distrust of his people. Most disturbing of all, Gemmy no longer feels at home in his own body. He has become an in-between figure; a hybrid.
In The Conversations at Curlow Creek (1996) Malouf continues to focus on Australia's past. Set in New South Wales at the start of the nineteenth century, it explores the complex, contradictory relationship between two men. Carney is an illiterate Irishman who is to be hanged, and Adair the officer who is in charge of the hanging. As dawn approaches, the two men discover an unexpected intimacy through their exchange of memories of the past.Since the turn of the century, much of Malouf's major work has adopted and adapted the short story form. His critically acclaimed collection of short stories, Dream Stuff (2000), Malouf brings together a diverse range of narratives dealing with Australia over the past century. Many of these tales approach their subjects obliquely through myths, dreams and hauntings. As with so much of his best work though, they are also firmly grounded in the physical spaces of the Australian landscape. Every Move You Make (2006) is a similarly impressive collection, dwelling heavily on the theme of departures in all its senses: farewells, deaths, travels and deviations. 'Mrs Porter and the Rock' concerns the ageing Mrs Porter's tourist trip to Uluru Rock with her spoilt son; in 'Towards Midnight' another elderly woman contemplates death from her Tuscan villa; in 'War Baby' a conscript bids farewell to his family and former life prior to his departure for Vietnam. As a review in The Guardian suggested at the time, Every Move You Make 'offers confirmation of a rare and luminous talent'. Thus it was timely that The Complete Stories of David Malouf were published in 2007. It is somehow fitting that Malouf has excelled most recently at short fiction: the form draws simultaneously on his novelistic flair with narrative and story telling, and upon Malouf's lyrical, and highly poetic, verbal economy.
Dr James Procter, 2009
Bibliography
2008
Revolving Days: Selected Poems
2007
The Complete Stories
1996
The Conversations At Curlow Creek
1994
Selected Poems 1959-1989
1985
12 Edmondstone Street
1982
Child's Play with Eustace & The Prowler
1974
Neighbours in a Thicket: Poems
1970
Bicycle and Other Poems
Awards
2011
Man Booker International Prize Shortlist
2008
Australian Prime Minister's Literary Award
2000
Lannan Literary Award (Fiction)
1996
International IMPAC Dublin Literary Award
1994
Booker Prize for Fiction
1994
Commonwealth Writers Prize (South East Asia and South Pacific Region, Best Book)
1994
Miles Franklin Award (Australia)
1994
Prix Fémina Etranger (France)
1993
Irish Times International Fiction Prize
1993
New South Wales Premier's Literary Award
1991
Commonwealth Writers Prize (Overall Winner, Best Book)
1991
Prix Fémina Etranger (France)
1982
The Age Book of the Year Award
1978
Australia Council Fellowship
1978
New South Wales Premier's Literary Award
1974
Australian Literature Society Gold Medal