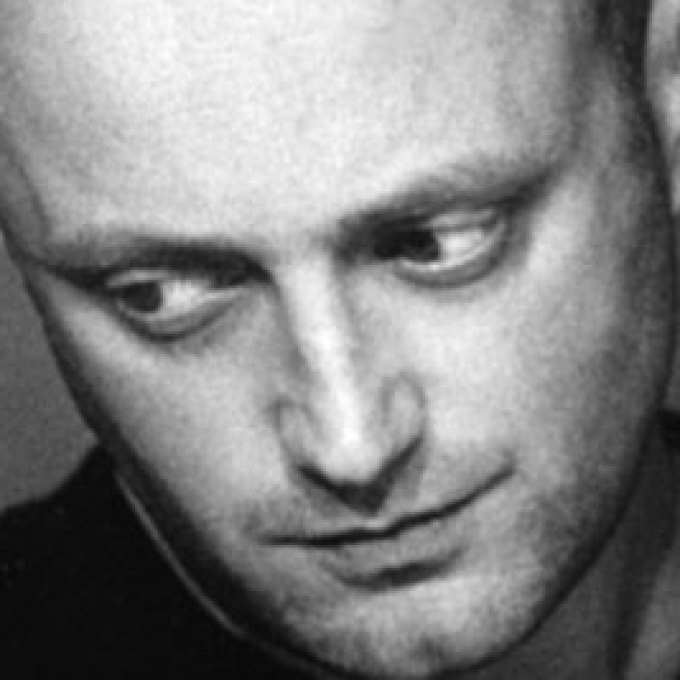 David Harrower
Publishers:
Biography
Playwright David Harrower was born in Edinburgh in 1966.
His first play, Knives in Hens (1997), was first produced at the Traverse Theatre, Edinburgh, in 1995. He is also the author of the plays Kill the Old Torture Their Young (1998), and The Chrysalids (1999), adapted from John Wyndham's novel, for the National Theatre's Connections project.  Presence (2001), his third original play, was first performed at the Royal Court Jerwood Theatre Upstairs in April 2001.
David Harrower has also adapted versions of Pirandello's Six Characters in Search of an Author (Six Characters Looking for an Author (2000)), first staged at the Young Vic in 2000; Chekhov's Ivanov (2002), performed at the National Theatre in autumn 2002; and Buchner's Woyzeck, performedat the Edinburgh Lyceum in 2002.  He has also translated The Girl on the Sofa (2002), a new play by Jon Fosse, presented in a joint production by the Edinburgh International Festival and the Schaubuhne, Berlin.
His play, Dark Earth (2003), premiered at the Traverse in August 2003. He has also recently written a new version of Odon von Horvath's Tales from the Vienna Woods (2003) for the National Theatre, London, which opened in October 2003. Recent plays are an adaptation of Schiller's Mary Stuart (2006) and a new translation of Brecht's The Good Soul of Szechuan (2008).
David Harrower lives in Glasgow. His latest work includes Blackbird (2005);365, presented at the Edinburgh International Festival in 2008 and telling the stories of 14 young people who move out of care; Lucky Box (2009) and Ciara (2013). 
Critical perspective
A fault line runs through David Harrower's plays: one one side we have his 'Scottish' plays – Knives in Hens (1997), Dark Earth (2003) – and on the other, the global perspective. Few contemporary playwrights have devoted as much time to the gruelling task of re-adapting the work of canonised giants – such as Pirandello, Chekhov, Büchner, Horváth and Brecht – for the modern stage. Nevertheless, as is often the case, it is the work which defies both these categories which has come to define him best. Blackbird (2005), arguably one of Harrower's greatest successes, was commissioned by the Edinburgh International Festival in 2005 and has since been praised in the highest of terms. Though featuring a cast of only two, there is a larger presence looming over the sparse framework: the past. Ray, middle-aged, is unexpectedly confronted by Una, with whom he had a liaison 15 years earlier, when she was 12 years old. Imprisoned for this offence, Ray has since re-built his life, changed his name, got married and set himself up in business. Based on a true story, Blackbird features an almost broken stream of tersely charged dialogue and though the premise is hardly original, the emotions transmitted by the truncated and succinct lines the characters deliver are spell-binding:
'Una:
You won't know any of this.
They wanted to do tests.
Take samples out of me.
Doctors, police.
I refused.
No one was going to touch me.
I shouted, screamed
You'd done nothing.
You'd
I wanted you to
I wanted you back.
I
They drugged me.
Held me down and injected me.
Opened my legs and took
took out your come.
Evidence.'
An intense psychodrama, Blackbird has hints of Mamet and Pinter – and inevitably – through the introduction of such a young female character as Nabokov's Lolita. Despite its flaws – Harrower doesn't explain, for instance, the whys and wherefores of their relationship (even its longevity) or of Ray's difficulties in starting a new life - it is wholly absorbing, despite being a play that raises as many questions as it does answers.
Harrower was first introduced to the public through Knives in Hens (1997), produced at Edinburgh's Traverse Theatre. A nameless peasant woman in a small village has been married to a ploughman, Pony William, a brutal man who cares for his animals more than for his own spouse. To top it off, he is carrying on with another girl from the village; a fact both his wife and the wider community are well aware of. The woman is then instructed to deliver some grain to the village miller, Horn, a much reviled outsider, distrusted by the rest of the little community. Being an outsider, however, means the miller can read and write, a skill with which he soon begins to enlighten the young woman and turn her thoughts to murder. The timeless love triangle is then put into motion. As befits its subject matter, Knives in Hens is written in a simple and austere style. As Lyn Gardner put it, it is 'a dream play about emerging consciousness as the world moves from the rural to the urban and industrial' (Lyn Gardner, The Guardian, 8 February 2010). Performed in numerous countries, Knives in Hens was recently revived at The Arcola in 2010.
Harrower's versions of foreign plays has earned him much acclaim as well as countless commissions over the past decade, including Pirandello's Six Characters Looking For an Author (2001), first staged at the Young Vic; Chekhov's Ivanov (2002), performed at the National Theatre in autumn 2002 in a direction by Katie Mitchell; and Büchner's Woyzeck at the Royal Lyceum in Edinburgh. He has also translated Jon Fosse's The Girl on the Sofa (2002). His new version of Horváth's Tales from the Vienna Woods (2003) opened at the National Theatre in October 2003. His recent adaptation of Schiller's Mary Stuart (2006) is perhaps one of his most intriguing works – as it imagines a meeting between two Queens that never took place. The central and most powerfully written part of the play is an extended conversation between Mary Queen of Scots and her cousin Elizabeth I in the fourth scene of the third act, which shines primarily because of the fact that in Harrower's version, as he himself explains, the Virgin Queen is demystified: 'Schiller idealised her quite a lot, and we're trying to colour that in and make her less idealised, less saintly.' Harrower also penned a new version of Brecht's The Good Soul of Szechuan in 2008.
Born in Edinburgh and currently residing in Glasgow, Harrower's most intimate work is often found in the plays set in his own native country. In Dark Earth (2003), where an urbanite Glaswegian couple, Euan and Valerie, are stranded in the remote countryside near the Antonine Wall, their conversation with Christine, a 20-year old daughter of farmers turns the couple's preconceptions on their heads – all while they wait for the rescue van to take them back to their own bit of civilization. In one of the strongest exchanges of the play, Euan asks Christine about her thoughts for the future, her education:
'Christine: I'm no goin anywhere. School was torture enough. Why'd I want tae prolong the pain of that? They'd never give you a chance to learn what really wanted tae. Sit an listen tae all kinds o sojects I couldnae give a toss about then they couldnae understand me wantin to know everythin I could about what really interested me. Where I live. Round here. I know all about round here.'
Currently under commission to the National Theatre of Scotland, Harrower is enthusiastic at the prospects of working with what is still quite a new venture: 'I'm a writer and the world is only seen from my desk and I don't think of all the other things that a National Theatre has to do and what politicians want it to do. It's quite exciting to be a part of this organisation at this stage, which is still early days.'
André Naffis-Sahely, 2010
Bibliography
2008
The Good Soul of Szechuan/Brecht
2006
Mary Stuart/Schiller
2003
Tales from the Vienna Woods
2002
The Girl on the Sofa
2001
Six Characters Looking for an Author/Luigi Pirandello
1998
Kill the Old Torture their Young