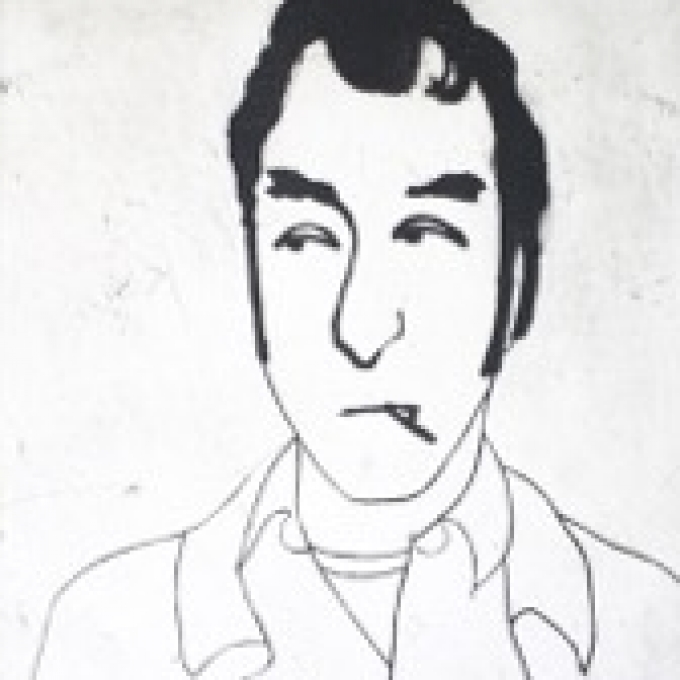 David Flusfeder
Publishers:
Agents:
Biography
Novelist David Flusfeder was born in the US in 1960.
His first novel, Man Kills Woman, was published in 1993. Like Plastic (1996), the tale of two Jewish cousins running a troubled plastics manufacturing firm in West London, won the Encore Award (for best second novel of the year). Morocco (2000), set in Warsaw at the beginning of the Second World War, is the story of a young Freudian analyst and her client, a tycoon who fakes his own suicide.
David Flusfeder is a regular reviewer for the Daily Telegraph and a contributor to the Frankfurter Allgemeine Zeitung. He lives in London. In his novel, The Gift (2003), set in present-day London, the narrator, Phillip, attempts to match, and even outdo, the exquisite generosity of his wealthy gift-giving friends, only to find his actions plunging him into a spiral of financial and domestic disaster.
In total David Flusfeder has published seven novels, the most recent being John the Pupil (2014). He has also written film scripts and is working on an opera, Army of Lovers, with the composer Mark Springer. 
Critical perspective
Flusfeder is a name which not only fails to roll off the tongue with any ease, but is one which will be unfamiliar to most.
Born in New Jersey, but brought up in London, Flusfeder's novel The Gift (2003) was described by Will Self as 'the best book you'll give yourself this year'.
Much of Flusfeder's work deals with subterfuge and surveillance. In Man Kills Woman (1993), Richard Tierney, an American baseball writer who has just lost his job, comes to London to write the biography of the mysterious William Ivory. As a biographer, Tierney's each and every move is informed by the act of observation, and, as his subject continues to slip away from him, he becomes engaged in an increasingly frantic psychological stakeout. In Like Plastic (1996), where mistrust and greed rule in a tale of a family at war, everyone watches every one else. In Morocco (2000), perhaps Flusfeder's finest book, a notorious businessman gets a henchman to spy on his girlfriend. And The Gift concerns a twisted form of vigilance; Phillip is ever alert to the presents he receives from his friends Barry and Sean and becomes obsessively engaged in the process of watching and waiting for what they get him and his wife, hoping that he can get them something better in return and so 'win' this supposed 'battle'.
Flusfeder is also interested in the hidden, in secrets, and in the desire for escape. His characters - many of whom suffer paranoia of varying intensities - are often near, or at, the point of psychological collapse. Like Phillip in The Gift, this may be because they choose to make life difficult for themselves or, like Gloria in Morocco, it may be through no real fault of their own. Flusfeder places his characters under extraordinary strain, putting them in situations where they will be buffeted and distressed; where suffering, be it physical or mental, will become routine; where they will long for, or attempt flight from, their desperate circumstances.
Man Kills Woman, Flusfeder's debut, is that rare type of book: a page-turning novel of considerable philosophical depth. It reads like a thriller or a mystery story, while all the time examining decadence, literary authenticity and the egotistical nature of creating a legacy; the blurred boundaries between good and evil and how we are all made anew in the imagination of others. Richard Tierney, Flusfeder's narrator, is an engaging figure. In pursuit of the details of Ivory's life, a man described in his obituary as 'a man of many parts: scholar, traveller, musician, therapist, novelist, translator, gifted beyond the ordinary run,' and in particular, the strange puzzle of the circumstances of his death, Tierney has to discover why Ivory is for some a moral monster, a man outside of conventional notions of behaviour. Man Kills Woman is confident and assured. The author never loses control of his narrative; as details spiral and the plot becomes more intricate, Flusfeder is able to maintain the pace and detective story-feel established at the beginning.
Flusfeder's second novel, Like Plastic, might lack the tautness of Man Kills Woman, but is, nonetheless, a wholly engaging piece of work. Howard Levy has disappeared, Howard's son has taken to his bedroom and refuses to be drawn out, while Charlie has taken control of the family's plastics firm in his cousin's absence. In the Levy family all is tumult and disintegration. But in this novel of high drama, it is the moments of tenderness and disquiet that work best, and Flusfeder's deft handling of this bleak array of crumbling lives is impressive.
Flusfeder's third novel, Morocco, is a triumph: a psychologically rich portrayal of paranoia. Although set in an unnamed European city threatened with invasion, Flusfeder's note at the end of the book makes it clear that his fictional metropolis, a place rich in culture but a difficult one for the 'newcomers' to live in, is based on the Warsaw of the late 1930s: 'few settings in the book are invented. Names of Warsaw streets and places have been translated, or adapted.' Flusfeder's father was born in the city and fought with the Polish Free Army; his son's novel is not only a recreation of a desperate time in the country's history, but a hymn to resistance, to the attempt to continue living in circumstances which are, for most of us, unimaginable. Morocco centres on Gloria, an ambitious psychologist who has a 'gift for listening or at least at appearing to.' Her favourite patient is the real-life actor Igo Sym, who, as the author's note tells us, was 'executed for treason on 7 March 1941 by a three-person underground assassination squad.' Impossibly dashing and gloriously glamorous, he is however, someone whom Gloria must give up, according to the orders of another of her clients, Solomon Heller, a powerful tycoon with 'vertigo and chronic, often acute digestive problems.' Heller wishes to be Gloria's only patient and she has no option other than to acquiesce. In Morocco, Flusfeder combines first and third person narration, comedy and pathos, with deftness. The language is spare, quiet and precise, and the story pulsates with an ever present but understated moral force. Morocco is haunting and gripping, profoundly moving and intelligent. Flusfeder's success is to make his city live. We can touch and taste it, and, even as we begin the story laughing, there is a palpable sense of menace and threat, there, just outside Gloria's office window, waiting for its chance to smash the glass, with no care for the direction in which the shards will fly.
With The Gift, Flusfeder reveals his versatility. That the novel is a delicious, often hilarious farce yet also a penetrating exploration of one man's descent into madness, is a tribute to the author's skill. Phillip is an extremely anxious technical writer. He worries about getting his sex life right – he and his wife are engaged in the Taoist pursuit of 'one thousands loving thrusts' before lights out – but above all he worries about his best friends, Sean and Barry. Unlike him, they are rich. Unlike him, they work in the movie industry. Unlike him, they give great presents. Phillip goes to extreme lengths to out-present his friends, at one point kidnapping a bumbling, rough- looking man in the street in Cambridge because he thinks he is Syd Barret, the former leader of Pink Floyd, with whom Barry is obsessed. If Phillip takes 'Syd' to Barry, it will be the gift to end all gifts. This novel is a comic gem, a sustained riff on the kind of envy and bitterness that is particular to men. But aside from being an extremely funny book and an inspired satire on the dominance of materialism in our culture, it is Flusfeder's subtle treatment of Phillip's decline which is most impressive. We almost fail to notice it happening. That the story is told in Phillip's voice makes the moment when we finally realise that something is very, very wrong, all the more stark.
The Gift has been very well-received, and if it turns more readers on to Flusfeder's work, then it will be no more than this inventive author deserves.
Garan Holcombe, 2005
Bibliography
2010
A Film by Spencer Ludwig
1998
The Agony & the Ecstasy: New Writing for the World Cup