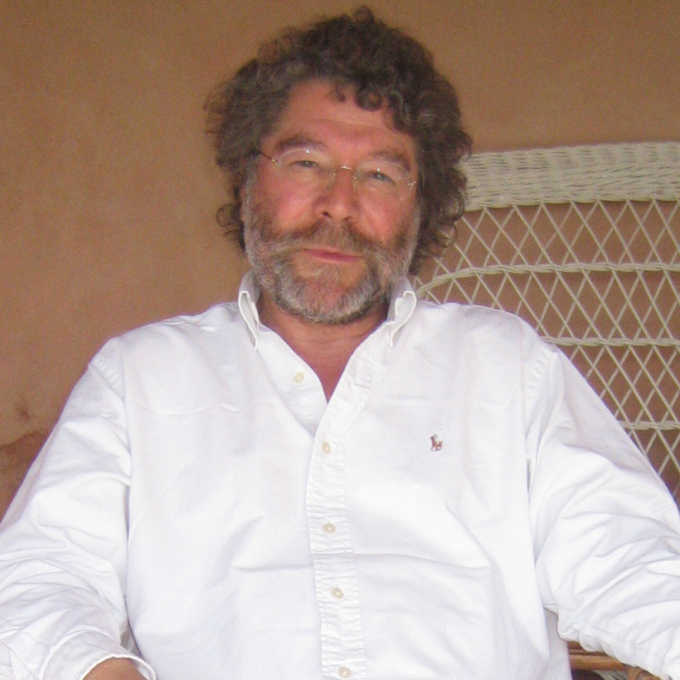 Craig Raine
Publishers:
Agents:
Biography
Poet and critic Craig Raine was born on 3 December 1944 in Bishop Auckland, England, and read English at Exeter College, Oxford.
He lectured at Exeter College (1971-2), Lincoln College, Oxford, (1974-5), and Christ Church, Oxford, (1976-9), and was books editor for New Review (1977-8), editor of Quarto (1979-80), and poetry editor at the New Statesman (1981). Reviews and articles from this period are collected in Haydn and the Valve Trumpet (1990). He became poetry editor at the London publishers Faber and Faber in 1981, and became a fellow of New College, Oxford, in 1991. He gained a Cholmondeley Award in 1983 and the Sunday Times Writer of the Year Award in 1998. He is founder and editor of the literary magazine Areté.
His poetry collections include the acclaimed The Onion, Memory (1978), A Martian Sends a Postcard Home (1979), A Free Translation (1981), Rich (1984) and History: The Home Movie (1994), an epic poem that celebrates the history of his own family and that of his wife. His libretto The Electrification of the Soviet Union (1986) is based on The Last Summer, a novella by Boris Pasternak. Collected Poems 1978-1999 was published in 1999. A new long poem A la recherche du temps perdu, an elegy to a former lover, and a collection of his reviews and essays, entitled In Defence of T. S. Eliot, were both published in 2000. Another collection of essays, More Dynamite, appeared in 2013.
Craig Raine lives in Oxford. His latest books are How Snow Falls (2010), a new poetry collection; and two novels, Heartbreak (2010), and The Divine Comedy (2012).
Critical perspective
The Autumn 2008 issue of Poetry Review contains a short new poem by Craig Raine, entitled 'Davos Documentary B&W', which presents a snowy scene in the up-market Swiss skiing resort of Davos. The chalets are 'packed in Styroform', the ski lift is 'tireless as a trail of ants', or stopped, 'a charm bracelet'. Fir trees are 'herring-bone with snow' whose 'fur coat of pelts' is 'keeping the mountain cold'. Concluding, it describes the speaker and his companion, a sleeping couple, skiing 'in our sleep, / schuss in the brace position'. Of course, what we as readers notice first is not the scene or its enigmatic scenario but Raine's famous 'Martian' style of clever visual similes, still being deployed with the same witty exactitude of two or three decades ago. However, it would be misleading to think that Raine as a poet had not developed. On the contrary, his 'epic' History: The Home Movie (1994) extended his style into narrative and his subject matter into Europe's dark 20th-century history, with its many vignettes of characters caught up in wars and suffering. Seen in this context, 'Davos Documentary B&W' may not be describing well-off tourists at all but archive film footage of political refugees. After all, Raine's poetry has always freely mixed together fact and fiction, the personal and the political, the intimate scene and the external view.
Raine's writing has been divided – and given unity – by his being a poet, a critic, and an editor. His decade as an influential poetry editor at Faber and Faber during the 1980s was an interlude in his academic career at Oxford. More recently, his time has been taken up in teaching, lecturing and broadcasting, often on his favourite authors (notably James Joyce, T.S. Eliot and modern Russians) as well as editing the magazine Arete. The latter, an eclectic arts magazine that celebrated its tenth anniversary in January 2009, features work by his friends such as Martin Amis, Julian Barnes, Ian McEwan, and John Fuller, or sidelights on Eliot, Larkin, Golding, Nabokov et al. [see www.aretemagazine.com]
It is worth recalling how The Onion, Memory (1978) and A Martian Sends a Postcard Home (1979), Raine's first two poetry collections, made such a spectacular impact on the then becalmed world of British poetry, seeming to set off a stylistic revolution of visual similes, wordplay and punning – even if in the long run it turned out to be a fashion. 'The Martian School', so-called by his friend James Fenton and inaugurated with another, Christopher Reid, had a widespread effect on readers and young poets alike, spawning a host of imitators. As Fenton observed, Raine 'taught us to become strangers in our familiar world, to release the faculty of perception and allow it to graze at liberty in the field of experience'. This ability to de-familiarize the familiar – 'the gentle irony of objects' in the domestic realm and elsewhere - was Raine's great trademark and legacy. Examples are well-known and simply too plentiful to quote; they can be found throughout all of Raine's books. Derek Mahon, taking perhaps a more objective view, praised 'the figurative sureness of touch, the surprise and pleasure Raine provides'.
By the time that Rich (1984) appeared, something of a critical reaction had set in – even though it may well be his most interesting volume. Its two poetic sequences, 'Rich' and 'Poor', are separated by the prose memoir 'A Silver Plate'. The latter is a prose memoir of an impoverished yet experience-rich childhood and the relationship with his father, revealing much of the family history that appears, transformed, in his work. These poems celebrate the family – in the first part from the perspective of married love and children, in the second using episodes involving his father, and the Pasternaks - his wife's famous Russian family. Thus, 'In Modern Dress' transforms a toddler into Sir Walter Raleigh, an Elizabethan figure with 'a full-length Hilliard / in miniature hose / and padded pants'. And 'Gauguin' ingeniously transmutes descriptions of sexual desire by means of a kind of pidgin English: 'He stickyout number2tongue, / because he magnetized to she'. By contrast, 'A Hungry Fighter' is about his father as a boxer training and fighting 'that spring of 1932'. 'The Gift' is a box rescued by refugees fleeing the Russian Civil War, which 'held everything / we once had owned: // Kiev, her winter windows/ like a photographic album / with simple mounts of snow'.
Both of the latter re-appear, interweaved among numerous fictionalized autobiographical episodes, within History: The Home Movie. This is an enormously long and ambitious narrative poem, or novel in verse, sweeping its characters from 1906 to 1984 and from England, Russia, and war-torn Europe. It is probably best appreciated in its 6-hour audio format. Read by the author, it really comes alive; the linguistic cleverness juxtaposing the highly literary with demotic speech, his own Oxbridge tones interspersed with many other voices – working-class, regional, and European. Along the way, we observe Boris Pasternak and his lovers, Stalin, Yeats, Eisenhower, the crimes of history and the fate of refugees fleeing from them. It mainly tells the stories of the Raines and the Pasternaks; interlinked by marriage and the times they lived through, bringing vividly into focus the human costs of the century. Not well received by critics - who were bewildered by its scale and put off by its obtrusive descriptions of bodily functions - in time it may come to be regarded as Raine's flawed masterpiece.
One of its main characters is the doctor 'Eliot Raine' – his name playfully combining Raine and T.S. Eliot, his great predecessor as Faber editor. Raine's collection of literary criticism In Defence of T.S. Eliot (2000) does precisely that in its title essay, defending Eliot from the charge of anti-Semitism made by various critics. His tenacious textual argument cites several sources, notably Joyce's Ulysses (Raine's favourite book) with its 'free-thinking' Jewish hero Leopold Bloom. The other essays and reviews tell us a good deal about his own work and literary attitudes ('I believe in language'), arguing the greatness of Kipling and Robert Frost 'the Modernist'. He has eclectic interests, but especially in Russian literature – his writings on Bulgakov, Nabokov and Pasternak are both detailed and sympathetic, though not on Joseph Brodsky.
In A La Recherche du Temps Perdu (2000), his elegy for a woman friend who loved French literature and who died of AIDS, Raine calls her a 'difficult, lovely, lost masterpiece'. In a sense, this has been a theme of his work as both poet and critic – the difficulties and the loveliness of life and literature. He has called the world 'a beautiful woman / we love but have ceased to see' ('Retirement'). Craig Raine's work invites us to see the world again, with fresh eyes.
Dr Jules Smith, 2009
Bibliography
2007
T. S. Eliot: Image, Text and Context
2000
A la recherche du temps perdu
2000
In Defence of T. S. Eliot
1999
Collected Poems 1978-1999
1996
Clay: Whereabouts Unknown
1994
History: The Home Movie
1992
Rudyard Kipling: Selected Poems
1990
Haydn and the Valve Trumpet
1990
1953: A Version of Racine's Andromaque
1987
A Choice of Kipling's Prose
1986
The Electrification of the Soviet Union
1979
A Martian Sends a Postcard Home
Awards
1998
Sunday Times Writer of the Year Award
1979
New Statesman Prudence Farmer Award
1977
The Cheltenham Prize
Author statement
'What the poet does is as ordinary and mysterious as digesting. I question. I break life down. I impose chaos on order. For instance, we think we know how food is ingested, digested, divided into energy and excrement. The neat theory, however, is one thing; control of the process is another; consciousness of the process yet another. Are we aware of protein in the stomach being acted on by pepsin, the appropriate enzyme? Digestion, thinking and breathing are all functions we perform without knowing how we perform them. The body is a dark continent. The mind is another. So I can say very little about what I do. I accept nothing as read. I attack the pretence that we know how things work, whether they happen to be the action of saliva or sexual love from adolescence to old age. This is John Donne on prayer, but prayer as a dissipation rather than single-minded devotion: 'a memory of yesterdays pleasures, a feare of to morrows dangers, a straw under my knee, a noise in mine eare, a light in mine eye, an any thing, a nothing, a fancy, a Chimera in my braine, troubles me in my prayer.' This sermon was preached in December 1626 and is still a valid prescription for the art I like - art which pays attention, which remembers, which records, which prefers what is actually true to what is merely ideal, which imposes chaos on order.'