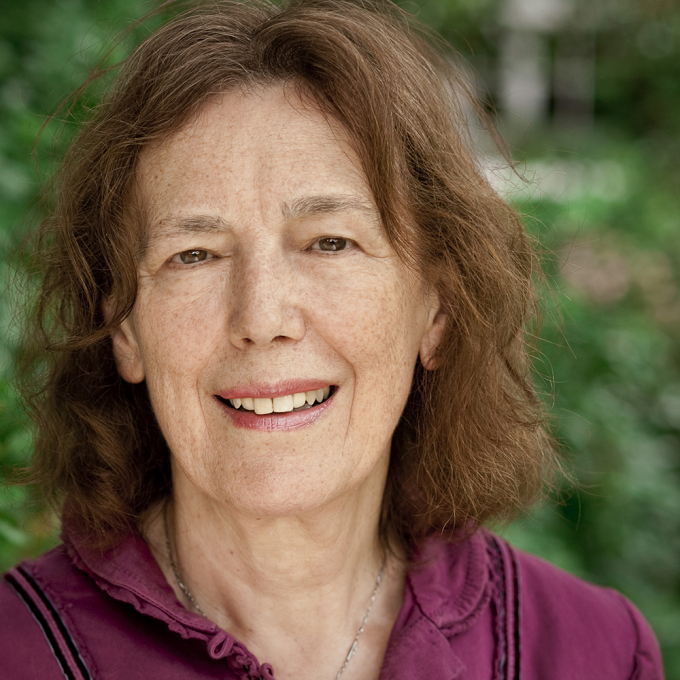 Claire Tomalin
Publishers:
Agents:
Biography
Biographer Claire Tomalin was born in London in 1933. After graduating from Newnham College, Cambridge, she worked in publishing for Heinemann, Hutchinson and Cape before switching to journalism, becoming literary editor of both the New Statesman magazine and the Sunday Times newspaper. She is a trustee of the National Portrait Gallery, London and the Wordsworth Trust, a Fellow of the Royal Society of Literature and a Vice-President of English PEN.
Claire Tomalin is the author of highly acclaimed biographies of Mary Wollstonecraft, Katherine Mansfield and Jane Austen. Her account of Charles Dickens' relationship with the actress Nelly Ternan, The Invisible Woman: The Story of Nelly Ternan and Charles Dickens, was published in 1990 and won the James Tait Black Memorial Prize (for biography), the NCR Book Award for Non-Fiction and the Hawthornden Prize. It was followed by Mrs Jordan's Profession (1994), a biography of the actress Dora Jordan, consort to William IV.
Her play The Winter Wife (1991) is based on her own biography of Katherine Mansfield, and she edited the first edition of a previously undiscovered manuscript by Mary Shelley, Maurice, or the Fisher's Cot, first published in 1998. A collection of book reviews and journalism, Several Strangers: Writing from Three Decades, was published in 1999.
Claire Tomalin lives in London with her husband, the playwright and novelist Michael Frayn. Her biography of the seventeenth-century diarist Samuel Pepys (2002) won the the Samuel Pepys Award, and the 2002 Whitbread Book of the Year award. Her book Thomas Hardy: The Time-Torn Man (2006), was shortlisted for the British Book Awards Biography of the Year. She has recently selected and edited two books of poetry: The Poems of Thomas Hardy (2007), and The Poems of John Milton (2008).
In 2011, Claire Tomalin's new biography, Charles Dickens: A Life was published, and shortlisted for the 2011 Costa Biography Award.
Critical perspective
In the acknowledgments section of the biography, Thomas Hardy: The Time-Torn Man (2006), Claire Tomalin recalls the 'unforgettable experience', as a Cambridge student in the early 1950s, of hearing George 'Dadie' Rylands recite Hardy's 'Poems of 1912-13'.
She describes these as 'one of the finest and strangest celebrations of the dead in English poetry'. Rylands, a long-serving Cambridge don and friend of the Bloomsbury writers, was of a generation who would have known Hardy as a living presence in English literature. And in Katherine Mansfield: A Secret Life (1987), a marginal note records another kind of personal link with her subject, mentioning Mansfield's occupation of a flat in the Gray's Inn Road during 1913: 'For some years – until 1986 – the next door building housed the Sunday Times newspaper … [and] for six years the author shared K.M.'s view'. This reminds us that, before becoming a full-time writer, Tomalin was an influential Literary Editor of the Sunday Times. And that, as a biographer she often manages to, in a larger sense, 'share the view' of her subjects, explaining the reasons and pressures lying behind what might otherwise be thought of as irrational life decisions by women trying to balance family life and the demands of their art.
Thus she has at times drawn upon the collective memory of her female relatives as well as her own experiences of marriage and mothering. She brings impeccable research to her biographies but also a wealth of knowledge about the lives she writes about, especially the realities of women's lives in the past.  For her, 'biography is a branch of history', perhaps more precisely social history. In her first book, The Life and Death of Mary Wollstonecraft (1974), she fully explains the sources of feminist ideas in the epoch-making 'Vindication of the Rights of Women'. We are also informed about medical procedures in the eighteenth century (all-purpose cupping and purging), and about birth control (practised mainly by prostitutes, the 'repositories of female knowledge'). In Mrs Jordan's Profession (1994), discussing the choices made by the famous comic actress and royal mistress Dora Jordan, Tomalin remarks that they were 'always mysterious, powered by forces that defy logic and prediction. The one bit of basic training all girls received in the eighteenth century, along with their needlework, was that they must be strict sexual bargainers. Any other woman could have told Dora not to trust her admirer'. Dora became the devoted mother of ten 'natural' children with the future King William IV but alas – a victim of the legal system as well as of subsequent Victorian biographers – ended her life in exile, penniless and separated from her family.
Nevertheless, as Tomalin points out, both the intellectual Wollstonecraft and the performer Jordan had important things in common: 'personal experience of poverty that made them concerned to help their fellow women, and strength of character that allowed them to flout convention'. When dealing with the far more restricted life experiences of a socially conservative novelist of manners, in Jane Austen: A Life (1997), Tomalin notes the limitations placed upon unmarried women within households, pointing out that Austen seldom enjoyed a room of her own, and was largely an observer of the world she fictionalized. Under such circumstances, balls and dances were for women not only a marriage market but also 'a liberating pleasure, a permitted high in women's lives', adding that it was 'something women understood among themselves'. Yet Austen also enjoyed the hedonistic pleasures of the theatre, as on 7 March 1814 when she saw a farce, 'The Devil to Pay', starring – Dora Jordan.
Having made her reputation with books about these pioneering women, Tomalin has more recently enhanced it with biographies of men, namely Pepys and Hardy. In Samuel Pepys: The Unequalled Self (2002), she makes full use of the intimately revealing life details contained in the famous diary, declaring Pepys to be 'both the most ordinary and the most extraordinary writer you will ever meet'. (In a radio discussion of the book, Tomalin disclosed that she first read Pepys' diary, a present from her husband, when as a young mother she was recovering from illness). Thus the most vivid detailing occurs during the years of the diary, from the Restoration of the monarchy in 1660 to about 1669. We follow both his career as a naval administrator and – more fascinatingly for most readers – his love life: with his wife, his mistress, and several other women along the way. Tomalin as always fills in the historical context thoroughly, again using the diary descriptions to make vivid events such as the Great Fire of London ('a shower of firedrops' and 'the cracking of houses') as well as the gruesome mortality witnessed during the Great Plague. Almost equally memorable, however, are the all too human aspects of Pepys' remarkable life, whether suffering the agonies of kidney stones or, rather more agreeably, dreaming about being in bed with the King's mistress.
Tomalin's biography of Thomas Hardy identifies the death of his wife Emma – specifically memorialized in the 'Poems of 1912-13' - as the time when Hardy at last became a great poet. The book is also about the rather longer process by which he also became a great novelist. As she later remarks, his 'capacity to store up particular experiences and draw on them imaginatively in his writing years later was as strong in Hardy as in Wordsworth'. His relationship with Emma, both in their marriage of 38 years and after her death, was of great significance to his development as a writer, as was his loss of faith in Christianity ('like shedding a protective skin'). Particularly interesting is Tomalin's account of Hardy's dealings with influential London literati such as Leslie Stephen and Edmund Gosse, and that the controversial subject matter of his novels meant that he 'suffered from bowdlerizing editors throughout his writing career'. Tess of the D'Urbevilles, for instance, was expurgated for its serialization in magazine format. Nevertheless, 'dinner parties had to be rearranged to take account of the warring opinions [it provoked]. And it sold and sold'. In an epilogue, Tomalin tells the curious tale of what happened to Hardy's heart (when it was removed from his body in death) – or rather, the several possible endings to the tale. She concludes, however, with a magisterial summary of his life and art: 'He knew the past like a man who has lived more than one span of life, and he understood how difficult it is to cast aside the beliefs of your forebears'. Tomalin's biographical skills bring us close to her subjects, the details of their lives, in ways that are always sympathetic and uncommonly revealing.
Dr Jules Smith, 2008
Bibliography
2011
Charles Dickens: A Life
2008
The Poems of John Milton
2007
The Poems of Thomas Hardy
2006
Thomas Hardy: The Time-Torn Man
2002
Samuel Pepys: The Unequalled Self
1999
Several Strangers: Writing from Three Decades
1998
Maurice, or the Fisher's Cot by Mary Shelley
1994
Mrs Jordan's Profession
1990
The Invisible Woman: The Story of Nelly Ternan and Charles Dickens
1987
Katherine Mansfield: A Secret Life
1981
Parents and Children
1980
Shelley and His World
1974
The Life and Death of Mary Wollstonecraft
Awards
2011
Costa Biography Award
2007
British Book Awards Biography of the Year
2003
British Book Awards Biography of the Year
2002
Los Angeles Times Book Prize (Biography)
2002
Whitbread Biography Award
2002
Whitbread Book of the Year
1991
NCR Book Award for Non-Fiction
1990
James Tait Black Memorial Prize (for biography)
1974
Whitbread First Novel Award