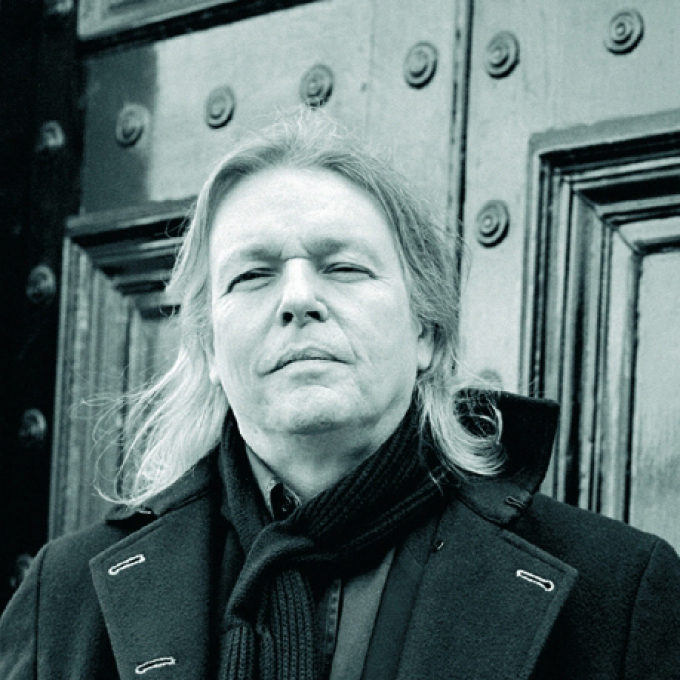 Christopher Hampton
Publishers:
Biography
Christopher Hampton is a playwright, screenwriter, director and producer.
Born in 1946 in Portugal, he spent his childhood in Aden, Egypt and Zanzibar, then studied French and German at Oxford University. He was the youngest writer ever to have a play staged in the West End, and in the late 1960s, was resident dramatist at the Royal Court Theatre.
His own stage plays include When Did You Last See My Mother (1966), performed at The Royal Court Theatre, Total Eclipse (1968) about the relationship between Rimbaud and Verlaine; the comedy The Philanthropist (1970); Savages (1974) and Treats (1976).
His screenwriting credits include translations of classics such as Ibsen's A Doll's House (1970); Tales from the Vienna Woods (1977) and Moliere's Tartuffe (1984), and his television work includes The History Man for the BBC, The Ginger Tree (1989) and Tales from Hollywood (1989).
In 1985 he wrote the play Les Liaisons Dangereuses, adapted and translated from the novel by Choderlos de Laclos, and later adapted this as a screenplay. The resulting film, Dangerous Liaisons,  was an international success and won many awards.  He also wrote and directed Carrington, about the relationship of Lytton Strachey with the painter, Dora Carrington.
Other work includes translations of Yasmina Reza's work for the stage, and further versions of Chekhov and Odon von Horvath.  He wrote the stage adaptation and co-wrote the lyrics for Andrew Lloyd Webber's Sunset Boulevard, and the recent screenplay for the BAFTA nominated film, Atonement (2007), for which he was nominated for the Academy Award for Best Adapted Screenplay. 
Hampton's recent works include the plays The Talking Cure (2002) and Appomattox (2012), the musicals Rebecca (2012) and Stephen Ward the Musical (2013) and film adaptations of A Dangerous Method (2011) based on John Kerr's A Most Dangerous Method; Ali and Nino (2012) adapted from Kurban Said's novel of the same name; and The Thirteenth Tale (2013), adapted for the BBC. 
Critical perspective
Christopher Hampton's numerous adaptations, translations, movie-scripts, film-productions and original plays are sophisticated, successful, and stylishly out of step with the British dramatic sensibility.
In some respects, he was closest to the theatrical zeitgeist in 1966, when his first play When Did You Last See My Mother? (1966), made him the youngest playwright ever to have a show on the West End. The portrait of a young gay man with a 'hopeless homosexual love for a former schoolmate with whom he now shares a dingy London bedsit' combines sexual ambiguity, sharp dialogue and a touch of squalor – all in theatrical vogue. The Times praised its 'brilliant study of the adolescent sexual outsider'.
Hampton became writer in residence at the powerfully avant garde Royal Court; and When Did You Last See My Mother became a preliminary sketch for the more substantially accomplished Total Eclipse (Hampton's 1968 play about the relationship between Rimbaud and Verlaine). Despite the great equanimity of its historical perspective, Total Eclipse still looks like a '60s play. Rimbaud, its monstrous young radical hero, as Irving Wardle commented, could be 'the patron saint' of that decade. In retrospect, though, it is a move out of the kitchen sink and bedsit genre which Hampton's subsequent plays have largely confirmed. He often writes at a distance from his own cultural milieu, with his sophisticated dialogue and classically balanced exposition of ideas expressed through cultural moments such as the Bloomsbury Group (Carrington, 1995), or polemically removed to South America (e.g. Imagining Argentina or Savages, published in Plays 1, 1997). 
The Philanthropist (1970), Hampton's third play, is a more revealing example of the scope and reception of his work for the stage. Revolutionary 1968 was an odd year to write a witty 'bourgeois comedy' for the Royal Court, which dithered for two years before staging it (when it was staged it became their biggest ever box-office success). Its emollient wit and drawing-room dimensions recalled Noel Coward more than the angry young generation who overwrote him. However its formative influences were (characteristically for Hampton) older and European - its hero Philip, who outrages his peers because of his indiscriminate affability, is an inversion of Molière's Le Misanthrope.
Given Hampton's pre-eminence as a precision-engineered ironist, it is an appropriate (and perhaps intentional) irony that Hampton's peers and critics have been irked by similar qualities in his own work. David Hare objects to his genial modesty (in allowing translations and adaptations of playwrights such as Yasmina Reza - whom Hare believes vastly inferior to Hampton - to outnumber his original works), and his easy populism (his Hollywood screenplays are numerous – the volume collected by Faber and Faber in 2002, includes Carrington and the Oscar-winning Dangerous Liaisons, 2002).  Such criticism can seem parochial. After Molière, Hampton is a jobbing playwright in the European tradition. His whole corpus testifies to the vitality of that tradition: his translations and adaptations (which began with Chekhov, Ibsen and Molière in the late 1960s and early 1970s), applauded in their own right for their idiomatic clarity and structural elegance, are also a conduit for creative influence.  Molière's manners can be traced in the fluent effrontery of merciless anti-heroes like Rimbaud, Dave (Treats, 1976) and even Hampton's stage-version of Valmont (Les Liaisons Dangereuses, 1985). Also in the teasing, semi-classical, paradoxical elegance which comes so naturally to Hampton 'I'm a man of no convictions' says Philip in The Philanthropist; 'At least I think I am.' A globalised modern version of Molière's morality could be discerned in Hampton's critique of Western-educated complacence. In the self-regarding cocoon of The Philanthropist, Oxford dons continue their sexual and semantic fencing matches despite radical and reactionary gunshots and explosions all over the news.
In Savages (Hampton's fourth) the satirical framing device becomes a polemic structure for the play – it begins and ends with the spectacle of the genocide of the Brazilian Indians and Hampton's drawing room bloodbaths are transplanted to the jungle through the figure of Alan West, a British diplomat who has a series of civilised conversations about the 'Indian problem' with a sociologist, a crazed Evangelist, and his left-wing kidnapper, Carlos Esquerdo, with whom he plays chess in his makeshift cell.  Every civility in Savages, including the chess game (in which West wins the match of minds but Carlos reluctantly proves Marx's point about the material motives of class conflict overriding moral and aesthetic preferences by shooting his hostage), reveals massive mutual incomprehension. Hampton's dialogue – though sharp and utterly speakable – plays out a dramatic version of these historical dialectics (though without hope of a third term). Hampton's most substantial historical plays (Total Eclipse, Savages, Tales from Hollywood, 1989, Embers, 2006 and his adaptation of Les Liaisons Dangereuses) are remarkable for this compression of historical and artistic dynamics into a vivid dramatic imagination. In Total Eclipse, Hampton stages Rimbaud's aesthetic modernity in relation to the lyric poet Verlaine (his older lover), through a brilliantly lucid stage-exposition: teenage monster Rimbaud comes into the bourgeouis home where Verlaine and his wife live at the expense of his father-in-law, without any luggage. He steals the ivory crucifixes from the parlour, and satirically attempts to sell them to their apoplectic elderly owner. Rimbaud outrages social convention by declaring before lunch that he is 'starving'. The Sadeian Marquise de Merteui, avenging herself on society under the stage-directed shadow of the guillotine, is another revolutionary amoralist who ends a scene by declaring she is 'hungry', and whose eloquence and appetite have a historic force. Embers (based on Sándor Márai's novel) recapitulates the conflict in a different tense. Its tone (lyrical regret) is a dramatic condensation of the decline of the Austro-Hungarian Empire which the two elderly friends and enemies, Henrik and Konrad, have survived: its note of elegiac condensation is struck particularly in a remark Konrad makes about the loss of Vienna - 'the tuning fork of the Universe'. Its study of 'eroticism' of male friendship, 'the most powerful relationship in life' is also an elegiac glance at a relationship which is deeply in the grain of Hampton's dramatic dynamic. Many plays are emotionally structured on male relationships, on artistic relationships between a man and a mannish woman (in Carrington, Lytton Strachey is first drawn to Dora Carrington when he mistakes her for a ravishing boy). The rest are love triangles where the relations of the two men are loaded (Treats), or rapidly eclipse the woman (Verlaine dismisses his wife as a circumstantial and unintelligent sex-object in a speech where he compares himself to Valmont and Mathilde to Cecile).
Paradoxes – whether sexual, emotional, intellectual, historical or purely rhetorical - are rarely resolved or even overgrown in Hampton's drama. Most of the emotional antitheses that power the action in Hampton's plays are never synthesised: Rimbaud and Verlaine separate; Philip's relationship ends; Ann and Dave (Treats) expect to make each other miserable for a few years. As Henrik (Embers) says about his parents, 'They loved each other but there was something insurmountable between them'. Hampton retains a structural objectivity: an ability to stage a dramatic conflict between, say Odon Von Horvath's liberalism and Brecht's revolutionary position (Tales from Hollywood) without lending his weight to either side. It is a particularly generous form of artistic objectivity in which the writer (after Flaubert) is self-effacing, but also a kind of writing which pays scrupulous heed and indeed conscious tribute to the relationship between the writer and his source of inspiration (for example, Hampton's Tales from Hollywood structurally quotes from Horvath's Tales from the Vienna Woods – which Hampton translated in 1977). It is less an anxiety and more a pragmatics of influence: in his portraits of writers in particular Hampton has a sharp eye for what is insurmountable between them and a sharper one for what they conserve in each other despite their irresolution. Rimbaud's denunciation the brutal sentimentalist Verlaine for mistaking 'nostalgia' for 'love' rings true, but Hampton's play makes it clear that without Verlaine's generous nostalgia very little of Rimbaud's work would have survived.
Caroline McGinn, 2007
Bibliography
2013
Stephen Ward the Musical
2007
The Seagull/Anton Chekhov
2005
Plays One/Yasmina Reza
2004
Three Sisters/Anton Chekhov
2002
Collected Screenplays
2000
Conversations after a Burial/Yasmina Reza
2000
Life x 3/Yasmina Reza
1997
An Enemy of the People/Henrik Ibsen
1996
The Secret Agent/Nostromo
1995
Alice's Adventures Underground
1991
The Philanthropist/Total Eclipse/Treats
1989
Faith, Hope and Charity/Odon von Horvath
1989
The Ginger Tree/Oswald Wynd
1989
Hedda Gabler and A Doll's House/Henrik Ibsen
1989
Tales From Hollywood
1985
Les Liaisons Dangereuses
1983
The Portage to San Cristobal of A. H.
1980
The Wild Duck/Henrik Ibsen
1978
Don Juan Comes Back From The War/Odon von Horvath
1977
Tales From The Vienna Woods/Odon von Horvath
1972
Hedda Gabler/Henrik Ibsen
1970
A Doll's House/Henrik Ibsen
1966
When Did You Last See My Mother?
Awards
2007
BAFTA (Best Adapted Screenplay)
2007
BAFTA (Best British Film)
1995
BAFTA (Alexander Korda Award for the Outstanding British Film of the Year
1995
Cannes Special Jury Prize
1989
Academy Award (Oscar) for Best Screenplay Adaptation
1989
BAFTA (Best Adapted Screenplay)
1988
Critics' Circle Award for Screenwriter of the Year
1988
Writers' Guild Award
1987
New York Drama Critics' Circle Award for Best Foreign Play
1986
Evening Standard Award for Best Play of the Year
1986
Laurence Olivier Award for Best Play
1985
Critics' Circle Award for Best New Play
1982
Evening Standard Award for Best Comedy of the Year
1973
Critics' Circle Award for Best New Play
1970
Critics' Circle Award for Best New Play
1970
Evening Standard Award for Best Comedy of the Year