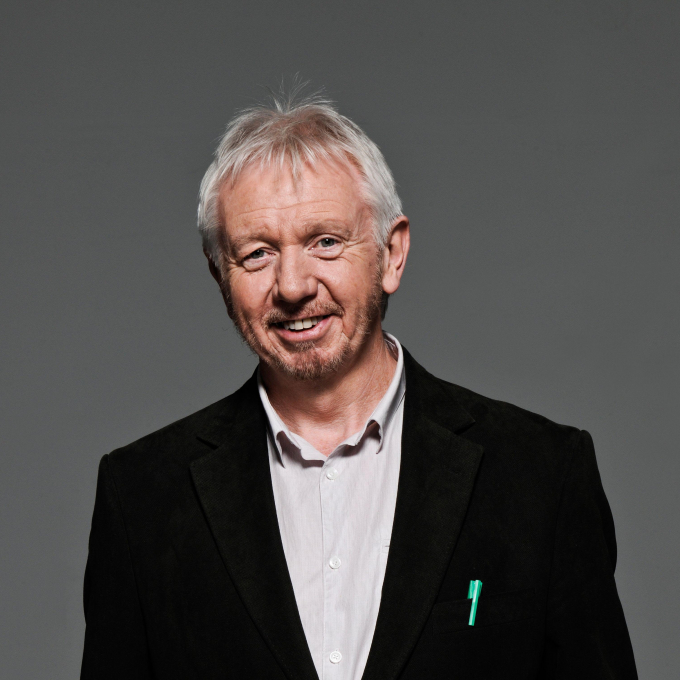 Chris Dolan
Publishers:
Agents:
Biography
Award-winning poet, author and playwright Chris Dolan was born in Glasgow, Scotland.
His first play, The Veil, premiered at the Traverse Theatre in Edinburgh in 1991. His other plays include Sabina! (1998), a bittersweet comedy set in Glasgow, which won an Edinburgh Festival Fringe First in 1996, and which he adapted for BBC Radio 4 in 2000. Sabina has had nine productions to date.  The Reader, an adaptation of the novel by Bernard Schlink, was first staged in 2000 by Borderline Theatre, as was a further play, The Angel's Share (2000). He also translates and adapts drama from Spanish, including Short Spin and Wheesht, and translates his own work into Spanish.  
He writes regularly for radio, including two original plays and several adaptations, and an adaptation of Eco's Name of the Rose was broadcast in 2006. He writes and presents radio features and documentaries for Radio Scotland and for BBC Radio 3 and 4.
He writes screenplays which have included Poor Angels and a TV drama documentary, An Anarchist's Story: The Life of Ethel MacDonald, was broadcast by the BBC in 2006. His writing for television includes episodes of Taggart and River City.
His journalism includes features, reviews and travel pieces for various newspapers and magazines, including The Independent and Scotland on Sunday, and he has been Literary Reviewer and Features Writer for The Herald since 2002. In 1999, he won the Canongate Prize for Journalism.
His short stories have appeared in various magazines and anthologies and have been broadcast on BBC Radio and Radio Scotland. He is a former winner of the Macallan/Scotland on Sunday Short Story Competition, and his book Poor Angels and Other Stories (1995) was shortlisted for the Saltire Society Scottish First Book of the Year Award. His first novel, Ascension Day, was published in 1998, and won the McKitterick Prize. 
Chris Dolan is an experienced tutor working throughout the UK, and in Spain.  He has recently written a new short play, Hephaistos, with composer Gerry Rossi, the mythical story of the god of Fire.
Critical perspective
Although Chris Dolan's early work was initially devoted to the stage – his play The Veil premièred at Edinburgh's Traverse Theatre in 1991 – he has since remained tirelessly innovative, often re-working his material through a variety of different mediums, converting short stories into plays and screenplays into novels. His first published work, Poor Angels and Other Stories (1995) featured 'The Mystery of Sabina Vasiliev' – which was later transformed into his second play Sabina! (1998), a bitter-sweet comedy about Czech exiles living in Glasgow during the time of the Velvet revolution in 1989. Tereza, a teacher, is the jealous tip of a love triangle featuring Sandra (one of her students) and Matthew (her landlord) – whom the former seduces by pretending she is a famous dissident on the run from the authorities. It won Dolan an Edinburgh Festival Fringe First Award in 1996, and was adapted for BBC Radio 4 in 2000. As Jan McDonald put it, this play was part of a generation of Scottish playwrights' 'increasing engagement with wider European culture' – and stands alongside other efforts such as David Grieg's Europe (1993), John Clifford's Losing Venice (1985), Marcella Evaristi's Commedia (1982) and Ann Marie di Mambro's Tally's Blood (1990).
Devoting more time to fiction and journalism, Dolan published his first novel in 1998, the comic Ascension Day. Beginning with the surreal incident of people ascending to the clouds on a dull afternoon, the plot is a Kunderesque fancy on modern-day angels. It was later awarded the McKitterick Prize in 2000. That same year, Dolan was a recipient of the Robert Louis Stevenson Memorial Award, which allowed him to take up residency at the Hôtel Chevillon at Grez-sur-Loing – one of Stevenson's favourite haunts during the 1870s. Turning once more to the theatre, Dolan adapted Bernard Schlink's novel The Reader for the stage in 2000 and then proceeded to write his next original piece, The Angels' Share (2008), which, like its predecessor, was first staged by the Borderline Theatre. The scene opens on Edward, who is sent to turn the ailing fortunes of an island's whisky business around. The play's title stems from the name given to the whisky left in the air during the distillation process. In 2008, Dolan turned to the Greek classics for inspiration for a new short play, teaming up with composer Gerry Rossi to write the story of Hephaistos, the mythical god of fire. Presented at the Oran Mor in Glasgow, Hephaistos features a twenty-strong choir which interacts with the actors during the course of the plot. Thrown from Olympus as a child, Hephaistos is married off to Aphrodite, the goddess of love, who in turn betrays him with Ares, the god of war.
It was while working on a screen play for the BBC production An Anarchist's Story: The Life of Ethel MacDonald (2006) that Dolan was persuaded to further his research on this peculiar figure from early 20th-century Scottish history. Simultaneously a biography – as well as a history of Glaswegian revolutionary politics – Dolan works backwards, as it were, from film to page, revisiting the oft-treated but still widely controversial topic of the Spanish Civil War from a different angle: that of anarchists, rather than from a more mainstream left-wing position witnessed in George Orwell's Homage To Catalonia. An Anarchist's Story is an intimate portrait of Ethel MacDonald: a working-class girl who reported from the front lines of the Spanish Civil war in the late 1930s, as the spectre of fascism settled over Europe. Born into a poor family in North Lanarkshire in 1909, MacDonald left home at 16, working at a number of odd jobs until becoming involved in Glasgow's anarcho-communist movement. In October 1936, and without speaking a word of Spanish, MacDonald went to Spain, where she began working for the Republicans, who were engaged in a war against Franco's fascists, backed by Nazi Germany. There she began to broadcast on a regular basis for Radio Barcelona, delivering news from the front to the rest of Europe. It was in this capacity that she became informally known as 'the English language voice of the Spanish Revolution'. Published on the centenary of her birth, An Anarchist's Story skilfully reconstructs MacDonald's mysterious life, piecing together the fragments of her arrest, trial, imprisonment and subsequent deportation. In order to recount her experiences, Dolan uses the new journalism technique of collaging contemporary accounts with MacDonald's own words. Ultimately, the book transcends the personal narrative of MacDonald's life to become a parable for Spain's political tragedy and the dashed hopes of an entire generation. Every page rings with a mixture of romantic utopianism and disillusion. Writing in the Scottish Review of Books, Stuart Christie called it 'a fascinating personal account of the pivotal events of the spring and summer of 1937 … a duty of commemoration which is honoured, at least in part, in Dolan's book.' (Scottish Review of Books, Vol. 5, 1, 2009)
Aside from his books of fiction and works for the stage, Dolan writes regularly for various magazines and newspapers, including Scotland on Sunday and The Independent and since 2002 he has been a literary reviewer and features writer for The Herald. He was awarded the Canongate Prize for Journalism in 1999. He has also written and presented radio features and documentaries for BBC Radio 3 and 4 – as well as for Radio Scotland. His adaptation of Umberto Eco's The Name of the Rose was broadcast in 2006. As a screenwriter, Dolan's credits including episodes of Taggart and River City.
André Naffis-Sahely, 2011
Bibliography
2010
John Lennon: The Original Beatle
2009
An Anarchist's Story: The Life of Ethel MacDonald
1995
Poor Angels and Other Stories
Awards
1999
Canongate Prize for Journalism
1999
Macallan/Scotland on Sunday Short Story Competition
1999
Robert Louis Stevenson Memorial Award
1996
Edinburgh Festival Fringe First
1995
Macallan/Scotland on Sunday Short Story Competition
1995
Saltire Society Scottish First Book of the Year Award