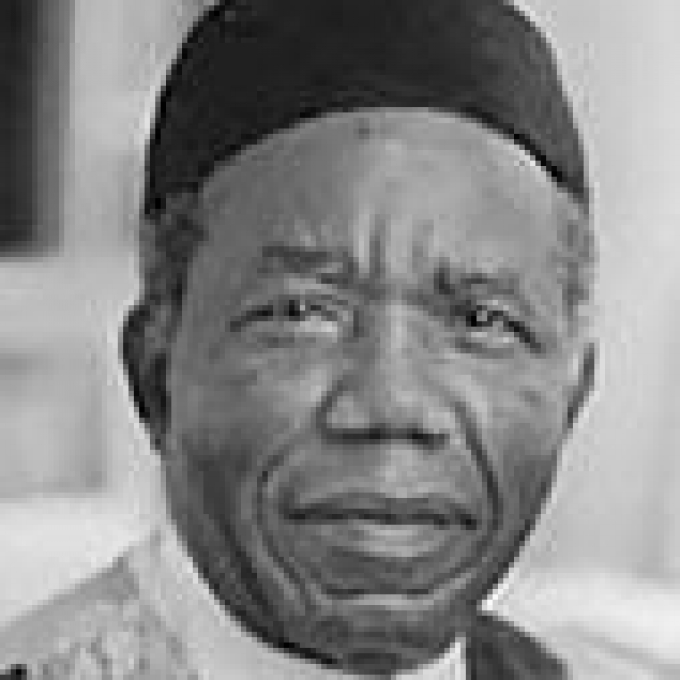 Chinua Achebe
Publishers:
Agents:
Biography
Chinua Achebe was born in Nigeria in 1930.
He was raised in the large village of Ogidi, one of the first centres of Anglican missionary work in Eastern Nigeria, and is a graduate of University College, Ibadan.
His early career in radio ended abruptly in 1966, when he left his post as Director of External Broadcasting in Nigeria during the national upheaval that led to the Biafran War. Achebe joined the Biafran Ministry of Information and represented Biafra on various diplomatic and fund-raising missions. He was appointed Senior Research Fellow at the University of Nigeria, Nsukka, and began lecturing widely abroad. For over 15 years he was the Carles P. Stevenson Jr Professor of Languages and Literature at Bard College. He is now the David and Marianna Fisher University Professor and Professor of Africana Studies at Brown University.
Chinua Achebe has written over 20 books - novels, short stories, essays and collections of poetry - including Things Fall Apart (1958), which has now sold over 10 million copies worldwide and been translated into more than 50 languages; Arrow of God (1964); Beware, Soul Brother and Other Poems (1971), winner of the Commonwealth Poetry Prize; Anthills of the Savannah (1987), which was shortlisted for the Booker Prize for Fiction; Hopes and Impediments: Selected Essays (1988); and Home and Exile (2000).
Chinua Achebe has received numerous honours from around the world, including the Honorary Fellowship of the American Academy of Arts and Letters, as well as honorary doctorates from more than 30 colleges and universities. He is also the recipeint of Nigeria's highest award for intellectual achievement, the Nigerian National Merit Award. In 2007, he won the Man Booker International Prize. He died on 22nd March 2013.
Bibliography
2010
The Education of a British-Protected Child
1992
The Heinemann Book of Contemporary African Short Stories
1988
Hopes and Impediments: Selected Essaya
1987
Anthills of the Savannah
1984
African Short Stories
1984
The Trouble with Nigeria
1975
Morning Yet on Creation Day
1972
How the Leopard Got His Claws
1972
Girls at War and other stories
1971
Beware, Soul Brother and Other Poems
Awards
2010
Dayton Literary Peace Prize (US)
2010
Dorothy and Lillian Gish Prize
2007
Man Booker International Prize
2002
German Booksellers Peace Prize
1987
Booker Prize for Fiction
1975
Lotus Award for Afro-Asian Writers
1974
Commonwealth Poetry Prize
1964
New Statesman Jock Campbell Award for Commonwealth Writers
1959
Margaret Wong Memorial Prize