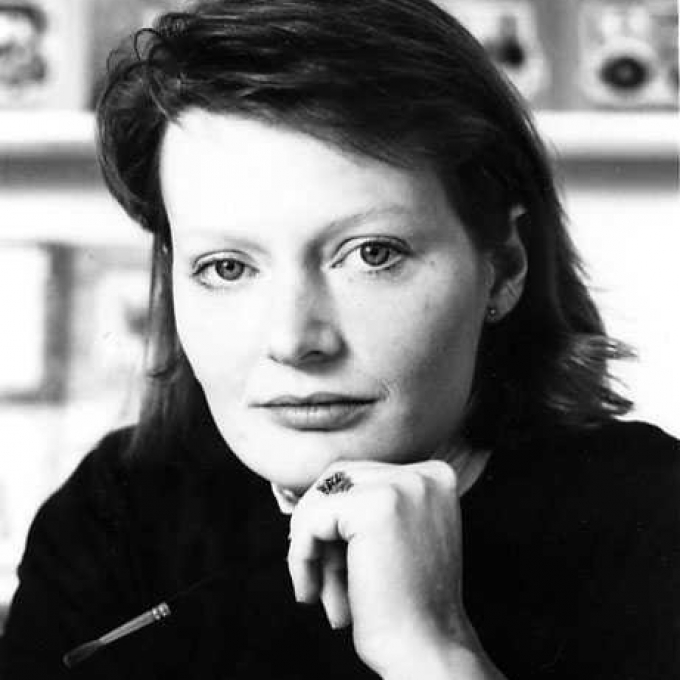 Charlotte Voake
Publishers:
Biography
Charlotte Voake was born in 1957 in Wales, and was brought up in Chepstow and the Wirral.
She studied art history at the University of London. She worked for a short time at the Bluecoat Gallery in Liverpool and illustrated her first children's book while still at University. 
She has illustrated many books for other authors, as well as producing her own picture books, among them Ginger (1997) and Pizza Kittens (2002). The former won a Nestlé Smarties Book Prize (Gold Award) and the latter a Nestlé Smarties Book (Silver Award). Her more recent books include A Little Guide to Trees (2009) and Ginger and the Mystery Visitor (2010) and she illustrated Julia Donaldson's The Further Adventures of the Owl and the Pussycat (2013). 
Bibliography
2013
The Further Adventures of the Owl and the Pussycat (illustrator)
2010
Ginger and the Mystery Visitor
2009
A Little Guide to Trees
2008
Collected Poems/Ahlberg
2004
A Child's Guide to Wild Flowers
2002
Hector Berlioz: First Discovery - Music
2002
Johann Sebastian Bach: First Discovery - Music
2002
Antonio Vivaldi: First Discovery - Music
2002
Claude Debussy: First Discovery - Music
2002
George Frideric Handel: First Discovery - Music
2001
Ludwig van Beethoven: First Discovery - Music
2001
Wolfgang Amadeus Mozart: First Discovery - Music
2001
Henry Purcell: First Discovery - Music
2001
Franz Schubert: First Discovery - Music
2000
Elsie Piddock Skips in her Sleep
1999
Charlotte Voake's Alphabet Adventure
1999
Fryderyk Chopin: First Discovery - Music
1998
Here Comes the Train
1997
Looking at Pictures: An Introduction to Art for Young People through the Collection of the National Gallery
1996
Mr Davies and the Baby
1990
The Best of Aesop's Fables
1988
The Mighty Slide: Stories in Verse
1987
The Ridiculous Story of Gammer Gurton's Needle
1987
Bad Egg: The True Story of Humpty Dumpty
1985
Over the Moon: A Book of Nursery Rhymes
1983
Mr Teago and the Magic Slippers
1983
The Way to Sattin Shore
1981
The Picture Prize and Other Stories for the Very Young
1980
Top and Toby: A First Book of Letters
1978
The New Red Bike and Other Stories for the Very Young
1975
The Children of the Rose
Awards
2007
British Design and Production Award
2007
Blue Peter Book Award: The Best Book with Facts
2002
Nestlé Smarties Book Prize (Silver Award)
1998
Sheffield Children's Book Award
1997
Kate Greenaway Medal
1997
Nestlé Smarties Book Prize (Gold Award)
1989
National Art Library Illustration Award