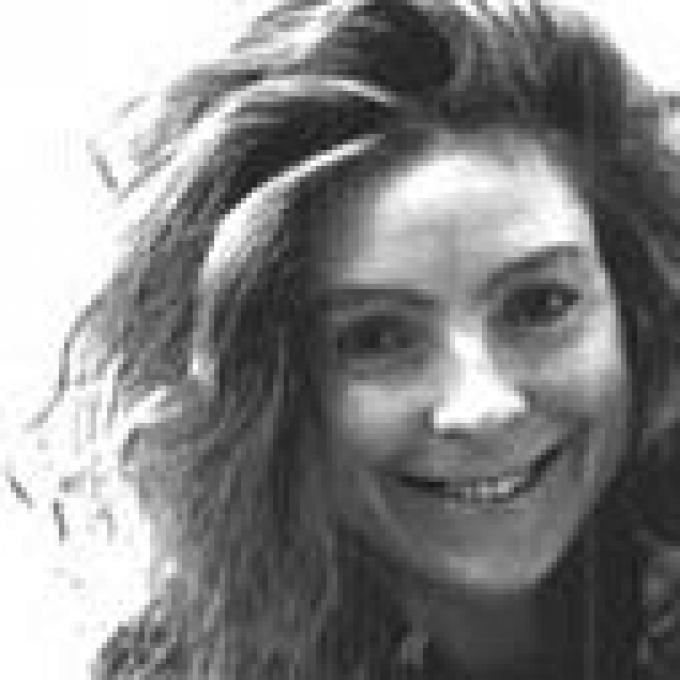 Charlotte Keatley
Publishers:
Biography
Charlotte Keatley was born in London on 5 January 1960.
She studied drama at the University of Manchester and as a postgraduate at the University of Leeds. She has worked as a journalist for Performance magazine, the Yorkshire Post, the Financial Times and the BBC.
She co-devised and performed in Dressing for Dinner, staged at the Theatre Workshop, Leeds, in 1983, and set up the performance art company, Royal Balle, in 1984.
Her first play, My Mother Said I Never Should, which she wrote in 1985, was first performed at the Contact Theatre, Manchester, in 1987, and won both the Royal Court/George Devine Award and the Manchester Evening News Theatre Award for Best New Play. The play was revised for a successful run at the Royal Court Theatre in 1989, and in 1990 she was nominated for the Laurence Olivier Most Promising Newcomer Award. My Mother Said I Never Should was published in the UK by Methuen in 1988, and has been studied as an A-level set text for a number of years, frequently revived and widely produced internationally. Waiting for Martin, a short monologue about the Falklands War, was produced by the English Shakespeare Company in 1987.
Charlotte Keatley was Judith E. Wilson Fellow in English at Cambridge University in 1989 and Writer in Residence for the New York Stage and Film Company in 1991. Later that year she co-directed the first production of Heathcote Williams' play Autogeddon at the Edinburgh Festival, where it was awarded an Edinburgh Festival Fringe First.
She wrote the screenplay to Falling Slowly, for Channel 4 television, and the children's drama, Badger, for Granada television. Her work for radio includes ten episodes of the BBC series Citizens, the play Is Green The Same For You (1989), and an adaptation of Mrs Gaskell's novel North and South.
 in 2003, Charlotte Keatley was commissioned by the Royal Shakespeare Company to write an epic play set in Georgia and the Caucasus entitled All the Daughters Of War. She is currently working on developing her play, Our Father, with Watford Palace Theatre.
Critical perspective
In 2000 Charlotte Keatley's My Mother Said I Never Should (1988) was chosen as one of the 100 Significant Plays of the twentieth century, by the Royal National Theatre.
Premiered at Manchester's Contact Theatre in 1987 and revised for the Royal Court Theatre in London two years later, it has since been frequently revived and widely produced internationally. In the process it became the most performed drama by a female playwright (an achievement only recently overtaken by The Vagina Monologues). Why has this play for only four actors, about mothers and daughters, the first major work of an author then aged 25, assumed such landmark status? It may be its brilliant theatricality and acute observation of women's behaviour together, or how closely audiences can identify with the unfolding fascination of female experience over four generations, moving back and forth in time. The appeal may equally lie in the non-naturalistic dream-like presentation, exemplifying what Keatley herself has called a 'female aesthetic'; this is a drama of the female unconscious and imagination, perhaps even 'magic'.
By her own account the play, and Keatley's career as a playwright, was grounded upon a thorough background in almost all aspects of the theatre. 'I had been making musical plays and performance art as an actor, director and designer for about four years [including student productions and a Community Play in Warrington, Lancashire]. I had watched about 250 plays a year as a theatre critic [for the Yorkshire Post and Financial Times]'. 'I had sat in dressing rooms thinking how there were a great many kinds of women whom I had not seen in contemporary plays', adding that 'In this play it is women who represent us all, and the massive social changes of the twentieth century. I wanted to show how hugely dramatic the "ordinary" lives of women have been'. Also, 'I wrote this play in about three weeks, and spent three years re-writing it'. ('Genesis', in My Mother Said I Never Should, Methuen Drama Student Edition, 1994, reissued 2006).
The play presents highly-charged, at times traumatic, scenes from the lives, careers, hopes and fears of four women from different generations: Doris, Margaret, Jackie and Rosie. They are related as mothers and daughters, the episodes taking place in Manchester, Oldham and London over a period of more than 60 years from the 1920s to late 1987. But just as important are the scenes in a timeless realm of the collective unconscious mind, notably the opening on 'The Wasteground'. The four characters appear as their child selves, singing and dancing and playing a sinister game of 'Let's kill our Mummy'. To cast a spell to do so, they attempt to 'call up the spirit of Granny!'. Doris the Granny reappears in Scene Two, as a mother, with Margaret as her 9-year-old daughter, during the wartime blackout at Christmas 1940. Then the scene shifts to 1961, with rather warmer exchanges between Doris and Margaret's daughter Jackie, who is also aged 9 but more sophisticated, the product of a more affluent society. As the scene ends, it briefly dips back to 1940, as Doris brings cocoa to her now-sleeping daughter.
This non-linear structure, moving around specific times and places, enables us to view the characters at various stages in their lives but also crucially imparts an ironic dimension to their statements. (Each, for instance, vows not to have children). The time device is fundamental to the play's meaning as well as its psychological themes of guilt, evasions, resentments and eventual revelation of family secrets. Keatley has justified this: 'I jumble time and childhood because this is not a play about the past, but about how the past continually interrupts the present and informs our present-day decisions'. She called it an Emotional Chronology, which is 'devised to show how the emotional inheritance of women is handed down', and also pointed out that other contemporary women dramatists such as Caryl Churchill, Sarah Daniels and Sharman Macdonald have employed similar time devices in their plays (Drama Student Edition, ibid.).
As the personal and generational conflicts are played out between the women over the years, they verbally challenge and duel with each other over career aspirations, domestic and emotional needs. These conflicts are crystallized in Jackie, a talented artist and single mother, who gives up her baby (Rosie) to be looked after by her mother Margaret, and has to live with the consequences. Much later, in 1987, the so-called 'big sister' takes Rosie on holiday and then hints about having her back permanently. Margaret responds: 'Years and years and years you've lost, Jackie. Birthdays and first snowmen and learning to ride a bicycle and new front teeth. You can't pull them back'. It is the 16-year-old Rosie, the only character not yet burdened by the consequences of motherhood, who seems to find a means of reconciling the generations. She is still onstage at the wonderfully ironic conclusion, a coup-de-theatre that shows Doris returning as her 1923 self. Excitedly telling her own mother about a marriage proposal ('I feel as though I've swallowed a firework'), Doris acknowledges that when she marries Jack her teaching career will be over. Nevertheless, 'Oh Mother, I'm so happy, SO HAPPY! I suppose, really and truly, this is the beginning of my life!'
Music is used to evoke era and atmosphere in My Mother Said I Never Should. This is the case in a number of Keatley's other works, notably The Singing Ringing Tree, a 1991-2 musical for children based on European folk tales. She has subsequently had a busy schedule writing for radio and television dramas, as well as in teaching theatre workshops throughout the UK and internationally. She has done a good deal of work in and for schools. She wrote and co-directed Forest, her 2001 play for teenagers in Burnley, and The First Pirate Queen for Withington Girls' School in Manchester during 2005.
Keatley's view of the playwriting process is such that her plays tend to evolve in collaboration with directors and actors, sometimes over a number of years. She has stated: 'I want to make plays which are not finished on the page, or in the rehearsal room, but only when the audience is present'. Her major project over the past decade has been the RSC-commissioned All the Daughters of War, an epic drama spanning 20 years, about the former Soviet Republic of Georgia, a reading draft of which was directed by Michael Boyd in 2002. Her current play-in-progress is Our Father, for the Watford Palace Theatre, whose publicity states that it explores 'the influence of our fathers on our sense of the world'. Concerned with fear and forgiveness in the family, these are themes it clearly shares with My Mother Said I Never Should. And in Charlotte Keatley's poignant and funny dramas, their setting is always 'a magic place where things can happen'.
Dr Jules Smith, 2010