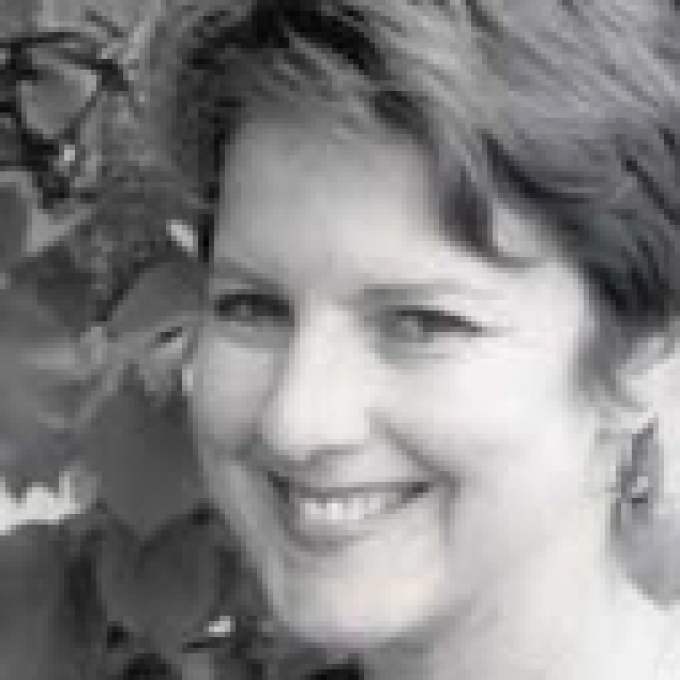 Biography
Celia Rees was born in 1949 and grew up in Solihull, England.
She took a degree in History and Politics at the University of Warwick and worked as a secondary school English teacher for seventeen years, during which time she also became a writer. Her first novel, Every Step You Take - a thriller for teenagers - was published in 1993, and was followed by many more thrillers and tales of horror and the supernatural. These include the HAUNTS series (1998), which starts with four children embarking on their city's traditional ghost tour; The Bailey Game (1994), about a vicious game played on new pupils who arrive at school; and The Cunning Man (2000), set at Salt House, where nightmares of drowning recur. In 2000, Truth or Dare was also published, a gripping novel about a boy who uncovers, layer by layer, a terrible family secret. Celia Rees' books are written for older children and teenagers, and usually include an element of fear. She often sets them in particular places and eras, and undergoes extensive research, taking her inspiration from the world around her - stories from newspapers, people she meets, and places she visits, particularly museums and art galleries. Her book, Witch Child (2000), was inspired by a trip to the American Museum near Bath and brought back her fascination with the American history she had studied at university. It is the story of Mary, whose grandmother was hung for being a witch, and of Mary's flight to the New World from persecution in England in the seventeenth century. Witch Child was shortlisted for the Guardian Children's Fiction Prize in 2001, and was followed by a sequel, Sorceress, published in 2002, and shortlisted for the 2003 Whitbread Children's Book Award.
Her latest books are Sovay (2008), The Fool's Girl (2010), This Is Not Forgiveness (2012) and Daughters of Time (2014). As well as being a writer, Celia gives talks on her writing and teaches Creative Writing on the University of Warwick Open Studies Programme. She lives in Leamington Spa.
Critical perspective
Celia Rees' novels for teenagers are predominantly thrillers and horror stories.
Dina Rabinovitch describes her as 'that archetypal English staple, the utterly straightforward, probably rather shy, female middle-aged woman who writes', until Rees describes her obsession: ' "I am really, really interested in how you scare people - modern teenagers in particular, because they've seen it all […] What you do is choose a common fear; say, being followed. Then you distort that in some way, and so confound the reader's expectation" ' (The Guardian, 25 May 2005).
This interest in fear and darkness has led to a variety of different types of novel - they certainly do not all follow the same formula. Witch Child (2000), its sequel Sorceress (2002) and Pirates! (2003) are historical dramas, often described by reviewers as 'swashbuckling', while The Wish House (2005) tells a dark tale of adolescent love, obsession and betrayal. The Vanished (1997), Soul Taker (1997), Ghost Chamber (1997) and A Trap in Time (1998) emerged from Rees' interest in the gothic and the supernatural, while her own teenage reading of Bram Stoker's Dracula-inspired Blood Sinister (1996). Rees' work is often praised for its ability to present seemingly clichéd storylines with freshness, lucidity and sophistication. Her historical novels are based upon detailed and accurate research which is skilfully incorporated within the story, and does not in any way detract from the narrative. These novels therefore impart an abundance of fascinating knowledge without in any way making readers feel that they are being 'taught'.
Rees has commented that she regularly re-visits her childhood for inspiration - usually this is something which features in her stories covertly, but occasionally she uses her childhood more directly, for example in The Bailey Game (1994) and Truth or Dare (2000). The Bailey Game explores malicious school bullying, and shows the cruelty that children can be capable of, while Truth or Dare tells the story of Josh, whose family have kept a horrifying secret hidden for years. Josh has always believed that his uncle, Patrick, died in his teens, yet there is no grave and Patrick's name is never mentioned. Gradually, Josh discovers that Patrick did not actually die, but was committed to a mental institution - the novel implies that he had Asperger's Syndrome. Rees explores the way in which the family's attempts to hide their problems and conform to 'normality' has simply caused more intense suffering, to both Patrick and themselves.
The year 2000 also saw the publication of Rees' greatest success, Witch Child, which was followed by a sequel, Sorceress, in 2002. These novels, too, explore the way in which people react to things they do not understand and feel threatened by. Inspired by the author's interest in American history, Witch Child is set in the seventeenth century, during the time of witch-persecutions. The novel, though fictional, is written as the diary of 14-year-old Mary, whose beloved grandmother was a suspected witch who has been hanged. Mary then travels with the Pilgrims to America to escape a similar fate, but the witch-hunts are no less ferocious there, particularly when Mary's interest in herbs and nature and her affinity with the local Native Americans are noticed. Witch Child has been compared to Arthur Miller's The Crucible, which is set in Salem, Massachusetts in 1692 and also centres on the now infamous witch-hunts. Witch Child's setting is some thirty years earlier (it starts in 1659), but it depicts a similar environment. Like Miller, Rees also studied transcripts of the witch trials for her research, in order to ground her story in real-life events and convincing details.
Mary's story centres on the fact that she is different and therefore not accepted. This is a theme which runs through much of Rees' work, both her historical novels and those with contemporary settings, and it is an issue which has resonance in any era. Indeed, Mary's persecution is remarkably similar to the malevolent playground bullying in The Bailey Game and the treatment of those with mental health disorders and learning disabilities in Truth or Dare.
The story of Nancy Kington, the heroine of Rees' 2003 novel, Pirates!, is more upbeat and empowering: Nancy rejects the role which is being enforced on her, and carves out her own path. Pirates!, as the exclamation mark implies, is one of Rees' most exciting novels. It is set in the 1720s, the era of legendary pirates such as Black Beard and Black Bart Roberts, and also of female pirates Anne Bonny and Mary Read, who fought alongside their male counterparts. Nancy, the daughter of a Bristol merchant, is sent to the West Indies, where she meets Minerva Sharpe. Though Nancy is from a wealthy background and her new friend Minerva is a slave, both feel that they are 'owned', oppressed and expected to conform to society's expectations of them. The two young women end up running away and going 'on the account', that is - joining a pirate crew.
In childhood, Rees loved Robert Louis Stevenson's Treasure Island, and found herself sympathising with the pirates. Her research for this novel confirmed for her that pirates were no more brutal than legitimate seaman, and did at least attempt to run their ships as democracies: 'I found so much to admire in their spirit of rebellion, their desire for freedom' (Rees' official website: http://www.celiarees.co.uk). Geras believes that Rees' balanced view, along with her depiction of the details of daily life, enables her to show readers why piracy was so appealing, yet without naively glorifying it either: 'She shows us that the men who sailed under the Jolly Roger were neither more nor less honourable than merchant sailors…' (The Guardian, 1 November 2003, cited above). She also shows that the women who sometimes accompanied them shared the same spirit of adventure.
The Wish House (2005) has a more contemporary setting. Fifteen-year-old Richard spends every summer on a humdrum caravanning holiday with his dull, conventional parents. This particular year, however, he has a passionate affair with the seductive daughter of a local artist. Clio and her bohemian family open up an enticing new world for Richard, but he is haunted, firstly by feelings of sexual inadequacy, and then by an increasingly sinister feeling. As discussed above, Rees often takes a familiar plot which, in the hands of a less talented writer, might appear tedious and predictable. Yet her skilful crafting of language, subtle but menacing build-up of tension and intriguingly complex characters, ensure that this is no clichéd tale. As Diane Samuels comments: 'Rees has such lucid command of the particular story she is telling that it makes its own mark ... there are no cardboard cut-outs here. And the range of form is broad, embracing pre-Raphaelite romanticism, a touch of the Gothic, postmodern collage and photography' (The Guardian, 12 March 2005).
The Stone Testament (2007) is Rees' first - and very successful - attempt at fantasy. Yet this foray into new territory is marked with Rees' familiar style and themes - explorations of fear, darkness and sinister goings-on. The Stone Testament is based on Mayan mythology and its 'Long Count' prophecy which predicts that the world will end in December 2012. Modern-day characters Adam and Zillah travel back in time in order to try to prevent the approaching apocalypse, and this richly-packed and ambitious novel weaves together an array of diverse and multi-faceted elements: ancient worlds and Beast Gods; shamanism; Edwardian explorers and intellectuals; and the sinister forces of modern-day suicide cults.
Rees returns to more familiar territory with another historical drama, Sovay (2008), yet once again she creates an original and lucid story out of her characteristic style and thematic interests. Set in England in the 1790s - the aftermath of the French Revolution - its protagonist is a young woman, Sovay, who has been brought up in a Radical household, concerned with freedom and equality. However, traumatic times ensue when the family's sympathy with the revolutionary cause leads to an accusation of treason. Like the protagonists of Witch Child and Pirates!, this novel offers a strong female character who is determined to be her own person, though she may be persecuted for doing so. Sovay's story is particularly poignant, for the late 18th century was the era which witnessed the beginnings of human rights of all kinds, including the early days of feminism and the writings of Mary Wollstonecraft.
Rees is a highly original writer for teenagers. Her many different types of horror story are all founded on believable and sympathetic characters, often in seemingly ordinary situations in which it gradually becomes apparent that something is amiss. Her skill is in her subtlety and her attention to detail: the slow, evocative build-up of tension usually centres on the minutiae of her story. In Rees' fascination with how to scare people, it seems that sophisticated understatement is the key.
Elizabeth O'Reilly, 2009
Bibliography
2012
This Is Not Forgiveness
2002
FCBG Anthology 2002: Heroes and Villains
2001
Decade/Decayed: Ten Years of Point Horror
1998
HAUNTS 1: H is for Haunting
1998
HAUNTS 2: A is for Apparition
1998
HAUNTS 3: U is for Unbeliever
1998
HAUNTS 5: T is for Terror
1998
HAUNTS 6: S is for Shudder
1998
HAUNTS 4: N is for Nightmare