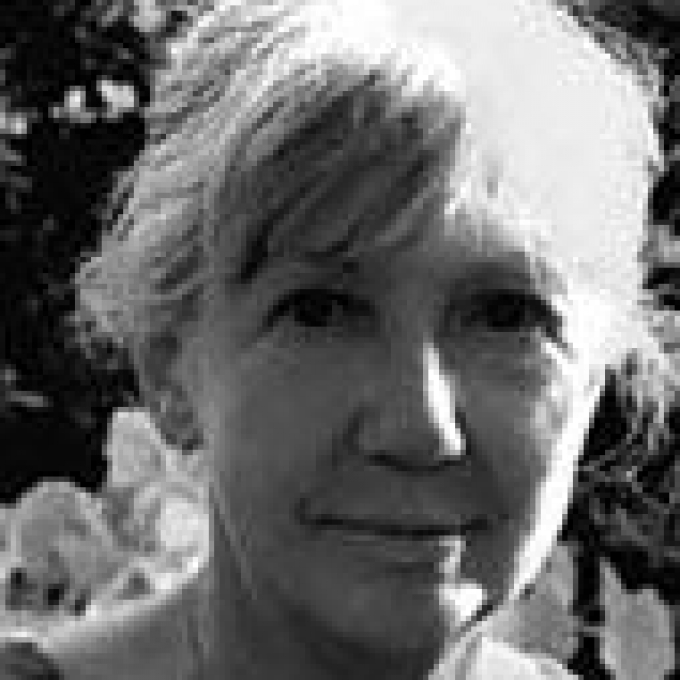 Caroline Graham
Publishers:
Agents:
Biography
Caroline Graham was born on 17 July 1931 in Warwickshire, England.
She was a factory worker for three years after leaving school and from 1953-1955 served in the Royal Navy. She has also worked as an actress, stage manager and freelance radio broadcaster, and has studied with the Open University. in 1991 she obtained an MA in Theatre Studies at Birmingham University. She has been a full-time writer since 1971.
She writes for radio and television, between 1977 and 1982 writing five radio plays, episodes for Crossroads and an original situation comedy for television, The Common Lot.
Her first novel, Fire Dance, was published in 1982, followed by The Envy of the Stranger (1984), a thriller concerning a radio show host and a celebrity stalker which she also adapted for radio. Caroline Graham has also written two books for children: BMX, Star Rider (1985) and BMX'ers Battle It Out (1985).
The Killings at Badger's Drift (1987), the story of a tranquil English village disrupted by the murder of a kindly and well-liked spinster, was the first mystery novel in a series featuring Detective Chief Inspector Barnaby and Sergeant Troy, later adapted for television as the 'Midsomer Murders' series, starring John Nettles. The book won the 1989 Mystery Readers of America Macavity Award for the best first mystery novel. It was followed in 1989 by Death of a Hollow Man, also adapted for the 'Midsomer Murders' series. Five further titles featuring D.C.I. Barnaby have followed, the most recent of which is A Ghost in the Machine (2004).
Critical perspective
'An English country village, despite all appearances to the contrary, is never quite asleep', we read in A Place of Safety (1999), the sixth novel in Caroline Graham's highly popular series of murder mysteries featuring Detective Chief Inspector Barnaby.
Indeed not – these villages seem to be full of observant spinsters and suspicious characters, not to mention extra-marital affairs, blackmailings, and grisly finds. Caroline Graham plays with many of the classic elements of the murder mystery genre for her intricately plotted tales, placing them firmly in the tradition of Agatha Christie, though often with a delightful sense of tongue-in-cheek. Her characters and police sleuths themselves make occasional reference to other fictional or television detectives, as when Barnaby says, with a world-weary shrug, to his assistant sergeant Troy, 'You been watching Poirot again?' These seven novels achieved considerable commercial success when they were adapted for television as the long-running series 'Midsomer Murders'.
Graham began as an actress and stage manager, then wrote drama for radio and television, which no doubt accounts for the sharp characterisation and witty dialogue throughout the books, their persistent banter about the theatre world, and even some settings. The bloody murder of an actor in Death of a Hollow Man (1989), for instance, takes place during a production of Amadeus by the Causton amateur dramatic group. Inspector Tom Barnaby happens to be in the audience (his wife being the wardrobe mistress) and, as always, immediately takes charge of the investigation. Conveniently, 'all the people connected with the case … were known to him'. His relentless questioning in due course reveals backstage jealousies, intrigues and affairs; various members of the group come under suspicion before the murderer is – somewhat theatrically - revealed. The Barnabys continue to have stage connections throughout the series; their beautiful daughter Cully develops into a professional actress, alongside her RSC-bound future husband Nick.
Graham's ability to create interesting though not too-complex characters is perhaps a key to the books' wide appeal. Barnaby himself is 'a big burly man with an air of calm paternalism', and 'not greatly given to self-analysis'. As an investigator his golden rule is keeping an open mind, convinced that a crucial part of any murder case is 'the character of the victim'. Once he's researched this, he identifies suspects (almost invariably known to the victim), teases out motives and secrets, follows up his hunches and, at the climactic moment, explains the solution. He is not-infrequently exasperated by the crassness of his assistant Sergeant Troy, but nevertheless relies on him. Consistently featured in the series are the snapshot scenes of Barnaby's happy, if stressed, married life and domesticity. He loves his wife, though not her cooking. Having frequent pub lunches, he is 'a martyr to indigestion', and there's a running joke about his wife's attempts at fine cuisine, such as 'a plateful of leathery strips … surrounded by coils of yellowish green paste'.
The series begins with The Killings at Badger's Drift (1987), the first of which is that of Emily Simpson, an elderly spinster who is found dead at home shortly after having a walk in the woods. Her lifelong friend Lucy Bellringer - an avid reader of detective fiction - is at first the only person convinced that a murder has taken place at all, and has to pester Barnaby to investigate. Reluctantly he goes to see her GP, then the local 'spiteful old gasbag' Mrs Rainbird and her rather camp son; Barnaby 'never underestimated the tremendous satisfaction that knowing all a neighbour's business gave to some people'. When she is later bloodily stabbed to death, Barnaby uncovers a mass of sinister connections amongst people in the village, and their contradictory stories, while preparations are underway for a big wedding among the local grandee family.
Broad satire pervades much of the action and badinage in Death in Disguise (1992). Barnaby and Troy do not appear until page 135, so there's plenty of preamble about the eccentricities of the New Age community occupying a grand manor house in the village of Compton Dando, one of whom insists: 'We are all millionaires of the spirit here'. Months previously a man died there, and a verdict of accidental death was recorded. That is called into question when the sage-like master of the community is stabbed to death after the lights go out during a ceremony. Barnaby interrupts his cooking of Moules a L'Indienne to take the case. The suspects are all in place, and he uncovers their secrets, even past identities, only to come to a seeming impasse: 'Grasping at a conversation here, a suspected motive there, a physical clue … only to find them all evaporating under closer scrutiny'.
Written in Blood (1994) continues in a satirical spirit, with some sardonic reflections on the tangled lives of writers. Successful author Max Jennings agrees to dispense advice to the local writers' group meeting in Midsomer Worthy, but when the strangely reluctant organizer is found battered to death, Jennings has gone missing. Once again, Barnaby has to delve into their pasts to find connections between the two men. A Place of Safety (1999), finds the inhabitants of Ferne Bassett engaged upon nocturnal activities, a variety of sexual acts are taking place, and a blackmailer is at large. A young woman goes missing and a man is found garotted. An ex-prisoner employed by the local vicar comes under investigation by Barnaby. Then the vicar's wife suffers a vicious attack and Barnaby has to flush out the person responsible, with more hunches than evidence.
As the final novel, A Ghost in the Machine (2004) opens, Barnaby is contemplating a well-earned retirement in six months time. At 545 pages it is the longest in the series, giving scope for subplots and a wide-ranging cast of characters. The discovery of the body of an accountant brings Barnaby and Troy to Forbes Abbott. A macabre element is provided by the opening up of a room full of historical war weapons, owned by the victim. The plot concerns a family's wayward daughter and the inheritance that her family is due to receive. Meanwhile, Cully researches her upcoming role as Madame Arcati in Noel Coward's Blithe Spirit by visiting a rather stagey medium. The curious ending appears to depart from the otherwise realistic world of the novels, perhaps as a Hitchcock-like final wink to the reader. The appeal of Caroline Graham's highly entertaining Whodunnits has always been as much to do with their strong grasp of character and frequently amusing touches as the plots. As Evadne Pleat remarks to Barnaby in A Place of Safety, in solving murder cases you have to understand personal relationships: 'isn't that what all your investigations come down to in the end?'
Dr Jules Smith, 2010
Bibliography
2004
A Ghost in the Machine
1990
Murder at Madingley Grange
1989
Death of a Hollow Man
1987
The Killings at Badger's Drift
1985
BMX'ers Battle It Out
1984
The Envy of the Stranger