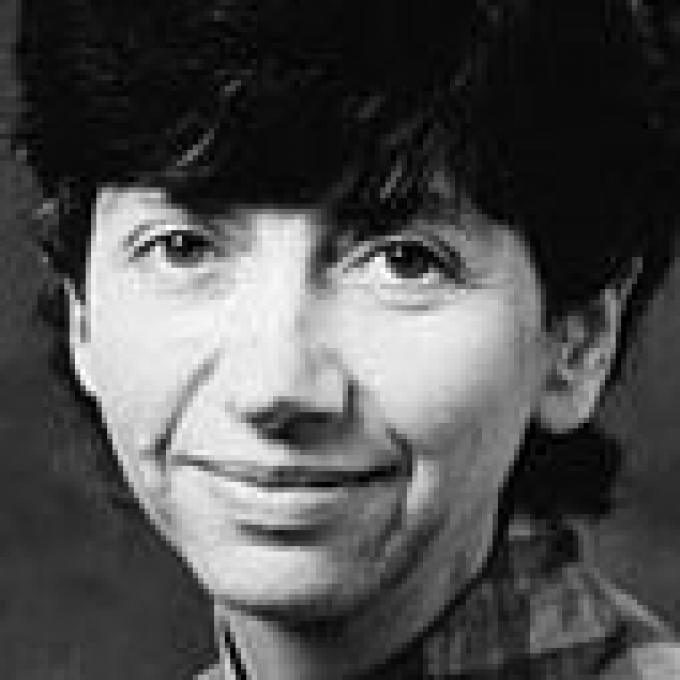 Beverley Naidoo
Born:
Johannesburg, South Africa
Publishers:
Biography
Beverley Naidoo was born into a white, middle-class family in Johannesburg, South Africa in 1943.
She graduated from the University of Witwatersrand in 1963. Her involvement with the anti-apartheid movement in South Africa led to her being imprisoned in solitary confinement for eight weeks at the age of 21. She left for England in 1965 and studied at the University of York with the help of a United Nations Bursary, training to become a teacher. She taught both primary and secondary children in London for 18 years. She obtained a Ph.D. from the University of Southampton in 1991 and worked as Adviser for Cultural Diversity and English in Dorset. She has tutored Creative Writing at Goldsmiths College, University of London, and run workshops for young people and adults in Britain and abroad, including for the British Council. She married another South African exile and returned freely to South Africa for the first time in 1991. Her first novel for children, Journey to Jo'burg, was published in 1985. A powerful portrayal of racism seen from a child's perspective, the book was banned in South Africa until 1991. A sequel, Chain of Fire, was published in 1989. No Turning Back (1995) was written after running workshops for young people in South Africa with theatre director Olusola Oyeleye. The Other Side of Truth (2000) was inspired in part by the execution of Nigerian writer Ken Saro-Wiwa and tells the story of two Nigerian children who flee to London as refugees after their mother is killed.
Her collection of stories Out of Bounds (2001), with a foreword by Archbishop Desmond Tutu, covers six decades of South African history under apartheid and after the first democratic elections. She has also written picture books and collaborated with her daughter Maya on Baba's Gift (2003). Her first play, The Playground, was produced by the Polka Theatre in London in 2003 and was named a Time Out 2004 Critics' Choice.
Beverley Naidoo's most recent novels are Web of Lies (2004), a sequel to The Other Side of Truth; Burn My Heart (2007); and Call of the Deep (2008).
In 2011, two further picture books, S is for South Africa and  a re-telling of Aesop's Fables were published.
Critical perspective
Beverley Naidoo's novels for children explore serious political and social issues - such as apartheid; colonialism; dictatorships and asylum-seekers - through the perspective of children who are caught up in intense and frightening situations. She therefore brings these issues to life by presenting the real human suffering behind the politics and the news stories, and depicting events in a way that is clear and accessible for child readers without patronising them or over-simplifying things. Naidoo also achieves a poignant balance in which she offers authentic and candid depictions of the brutality and horror of apartheid and other forms of political oppression, but simultaneously emphasises the strength of the human spirit through child characters who are strong, resourceful survivors who hold out hope for a better future. Child readers are therefore introduced to the reality of the corruption and abuse that goes on in the world, while equally being encouraged to maintain faith and hope in the resilience and goodness of mankind, and the possibility of justice and fairness in society.Journey to Jo'burg (1985), its sequel Chain of Fire (1989) and another novel, No Turning Back (1995), are set in Naidoo's native South Africa. Even those novels set in other countries - The Other Side of Truth (2000), its sequel Web of Lies (2004), and Burn My Heart (2007) - are informed and underpinned by Naidoo's own personal experience of social and political injustice. Though Naidoo herself enjoyed a privileged white upbringing, as a young adult she became acutely aware of the exploitation of South Africa's black communities, and her political activism led to imprisonment and later exile in England. Her compassion and empathy for oppressed peoples, along with her knowledge and understanding of politics, are evident in all her novels and stories, as television newsreader Jon Snow comments in his introduction to The Other Side of Truth: 'Beverley Naidoo's own South African origins and subsequent exile in London provide heartfelt spine to this book.'Naidoo is also an extremely talented storyteller - she takes her craft as a writer seriously, and her emphasis on socio-political themes does not detract from the literary merit of her stories. Susan Elkin comments: 'Her books are lively literature. Beverley Naidoo is no formulaic promoter of "issues" thinly disguised as fiction' (The Independent, 13 July 2001). Her stories are compelling, and her prose is clear, succinct and understated, making an emotional impact on the reader without being melodramatic. Naidoo's characters are fully rounded and depicted empathetically, and family relationships and friendships are explored with depth and feeling - in most of her fiction, the love and emotional nurturing between family members, particularly children, contrasts poignantly with political brutality and the refusal of authorities to acknowledge the humanity and rights of individuals.Naidoo's first novel, Journey to Jo'Burg, portrays the strength of family love and loyalty, set against the destruction and devastation of apartheid. It is a groundbreaking novel in terms of its depiction of apartheid from the child's point-of-view. The story was inspired by a maidservant who was employed by Naidoo's parents - and, like most black domestic workers under apartheid, was separated from her own children - and Naidoo has commented that writing Journey to Jo'Burg was an attempt to understand the pain experienced by black South African families: 'I wanted to tell a story from the point of view of the child I'd never been' (interview with Susan Elkin, The Independent, ref. above). Journey to Jo'Burg is the story of a sister and brother, Naledi and Tiro, who live with their baby sister and grandmother while their mother works hundreds of miles away in Johannesburg as a maid to a wealthy white family. Deeply concerned about the declining health of the baby, and unable to pay for a doctor, the two siblings set off on foot to reach their mother. As they leave the shelter of their village and travel on their arduous journey, Naledi and Tiro discover, step by step, the multitude of rules and social 'norms' that restrict and oppress them: the prejudice of whites, the pass laws and the shock of white affluence in the face of their own poverty. The characters' process of discovery is, therefore, also the reader's learning process, as child readers journey with Naledi and Tiro and learn with them about the everyday realities of apartheid - particularly the horrifying realisation that the baby's ill health is not caused by a natural illness but by starvation.Naidoo followed Journey to Jo'Burg with a dramatic sequel, Chain of Fire, in which the children and their fellow villagers fight against eviction and forced removal to inhospitable 'homelands'. The oppression and cruelty of the white authorities contrasts with the passionate resistance of the villagers, and the novel particularly emphasises the strength and resilience of the young people. In the early 1990s South African apartheid was brought to an end, and Naidoo was able to return freely to South Africa (although she still lives in Britain). Her next novel, No Turning Back, is set in these immediate post-apartheid years, and Naidoo's research included many weeks of working directly with South African children and teenagers in drama and writing workshops. No Turning Back shows realistically that life in post-apartheid South Africa is still a struggle, telling the story of 12-year-old Sipho who escapes from his violent stepfather and joins a gang of street children. The depiction of Sipho's harsh existence is balanced by an awareness that this is a temporary transition stage for both this young boy and his country. After three novels set in South Africa, Naidoo then wrote the award-winning The Other Side of Truth and its sequel Web of Lies, which feature Nigerian refugee children adjusting to life in Britain. Twelve-year-old Sade and her brother Femi are the children of a journalist who bravely speaks out against political corruption in Nigeria. When their mother is murdered as a result of their father's outspokenness, the children are exiled to presumed safety in London, where they face the challenges of an alien environment, racism and bullying, and the loss of their own culture and family. Like Naledi and Tiro, the political circumstances around them force the children to grow up quickly and develop survival skills in harrowing circumstances, and once again Naidoo skilfully combines the personal and the political - the novels are both a bildungsroman of the children's emotional journey and a chronicle of the refugee experience in early twenty-first century Britain.Burn My Heart is a historical novel, set in colonial Kenya during the 1950s and depicting a poignant friendship between a black child and a white child. The friendship between Mugo and Matthew overrides the history of colonial conflict between their respective families until the Mau Mau stage a rebellion to reclaim their land from the white colonialists. Naidoo's novel makes clear that both sides were guilty of cruelty and abuse, and she avoids taking sides by alternating between the perspectives of Mugo and Matthew, offering readers insight into both the African and the British experience. Burn My Heart is a moving and tragic tale of a childhood friendship that disintegrates under the strain of political chaos, as Diane Samuels comments: 'What place is there in this world for any kind of trust between Matthew and Mugo and their families? ... Burn My Heart moves, enlightens and reminds us about a time in British colonial history, a time of African struggle, that helps us to understand how things are now with a little more insight. And, most of all, it is a fine story of friendship, trust, betrayal and loss' (The Guardian, 1 September 2007).Elizabeth O'Reilly, 2011
Bibliography
2010
S is for South Africa
2001
The Great Tug of War
2000
The Other Side of Truth
1997
Global Tales: Stories from Many Cultures
1994
Letang and Julie Save the Day
1994
Trouble for Letang and Julie
1992
Through Whose Eyes?: Exploring Racism: Reader, Text and Context
1985
Censoring Reality: An Examination of Books on South Africa