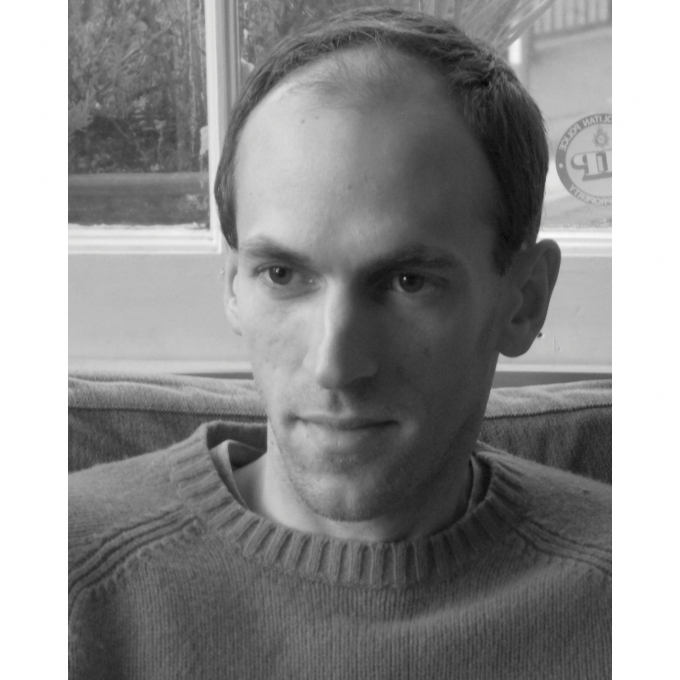 Benjamin Markovits
Born:
California, United States of America
Publishers:
Agents:
Biography
Benjamin Markovits grew up in Texas, London and Berlin. He studied literature at Yale, and left an unpromising career as a professional basketball player to study the Romantics at Oxford.
Since then he has taught high school English, edited a left-wing cultural magazine and published essays, stories, poetry and reviews on subjects ranging from the Romantics to American sports in The Guardian, Granta, The Paris Review, and The New York Times, among other publications.
He has written seven novels The Syme Papers (2004), Either Side of Winter (2005), Imposture (2007), A Quiet Adjustment (2008), Childish Loves (2010), Playing Days (2011), a fictionalised memoir and You Don't Have to Live Like This (2015). 
In 2009 he was a fellow of the Radcliffe Institute for Advanced Study at Harvard and won a Pushcart Prize for his short story "Another Sad, Bizarre Chapter in Human History." Granta selected him as one of the Best of Young British Novelists in 2013. Markovits lives in London and is married, with a daughter and a son. He teaches Creative Writing at Royal Holloway, University of London.
Critical perspective
Benjamin Markovits's cerebral novels revel in the complexity of what he calls the 'childish love' of books, and the ideas and people that surround them.
Like a more historically-minded Philip Roth pouring forth in a dusty archive, his meticulous fiction is an art of sophisticated intellectual reflection, wry wit and playful narrative layers. His obsession with literary history, and the bearing that stories have on our lives constantly reappears, and his writer-scholar protagonists echo and chime with each other.  This repetition and seminar-room sensibility makes his fiction too claustrophobic for some. But as the narrator of his most recent novel notes, "I remember being struck by the fact that most writers write the same novel again and again. Not just on the grand scale – they also repeat phrases, ideas, characters, events and places. So what? So the imagination even of gifted fantasists is limited, who cares?"
His debut, The Syme Papers (2004) is the tale of Douglas Pitt, a historian from Texas toiling at the British Library, researching the origins of the theory of continental drift. In the manner of the campus or 'library novel' of A.S. Byatt's Possession, the novel intimately engages with the process of research, and presents the evolving research into the nineteenth-century Baltimore scientist Samuel Syme. When Pitt discovers a manuscript by a German scientist, who spent 1821 with Syme, he convinces himself that it will provide the ammunition he needs to convince the academy of Syme's brilliance. The dual narrative switches between Muller's manuscript and the contemporary story. But it is Pitt's life that is the most unsparingly depicted, and it is one of ascetic intellectual loneliness, which would reappear in subsequent novels. As he himself puts it, isolation and "solitude unmakes us."
Speaking of the process of disentangling history, the same narrator notes that "we always praise the mind that leads us out of chaos, no matter the route taken, nor the country reached." However, to some readers, The Syme Papers's own such journey wasn't entirely successful. It won admirers for its remarkable erudition and the vivid intellectual intensity of its protagonist's quest. To Matt Thorne in the Independent it was "a dense read, but one of delightful clarity", and essential for anyone considering an academic life. (April 2004) For others, it was an overly taxing experience. To the Telegraph. it was evidence of "a writer both glorious and gluttonous. Practically every sentence elicits a gasp of surprise or pleasure, but the problem – the problem with all obsession – is that there isn't the remotest sign of restraint anywhere." (April 2004).
Perhaps attempting to leaven this intensity, Markovits's next novel was a more varied group portrait. Either Side of Winter (2005) focused on a cluster of bookish protagonists surrounding a New York prep school, and explored their lofty passions and minor frustrations. Here he developed a sense of evenness and concision that had been less present in his debut, and the stories of trapped individuals interweaved and echoed in compelling ways. Ted McEwen lavished praise on the book in the Guardian: "It is difficult to overstress the depth and intelligence, the achievement, of this book. Every decision Markovits makes - and he sets himself difficult ones - shows great command of the fictional art, deep personal feeling and consideration. It is very human, astonishing, superb; and what is more important, sublime." (August 2005)
Markovits's rise to wider literary recognition began with what would become a trilogy of books connected in some way to Lord Byron. The first of these, Imposture (2007) focused on the famous Romantic writer's doctor and doppelganger John Polidoni, hired as much for his resemblance to the writer as his medical skills, and embroiled against his will in his troubles, leading to his eventual suicide. Meanwhile, the narrative returns again and again to the hopeful beginning of Polidori's tour and then the unhappy weeks on Lake Geneva and in Milan, to fashion an alternative route to Polidori's death some five years later. Once again, we're in the world of tales and tellers, and questionable fictional games, but unlike in Markovits's debut we're doing it with a much more compelling literary-historical figure.
The novel was seen as a logical extension of the themes of Either Side of Winter into a historical milieu and into an individual mind so well-drawn to be worthy of Henry James. Markovits eye for detail was seen as particularly impressive. "Not since Fitzgerald" remarked Kirsty Gunn in the Guardian, has there been a prose stylist who is so in love with things, the stuff and sensuality of privilege." (January 2007). In the London Review of Books, Susan Eilenberg raved that, "it is possible to believe that he has understood the historical Polidori better than Polidori ever understood himself. Much of the pleasure of a Markovits novel lies in the acuteness of its observation, the subtlety of its expression, the ingenuity of its form. Once you begin marking brilliant passages or noting curious structures, it can be hard to stop." (April 2007).
The follow-up, A Quiet Adjustment (2008) recounts another episode in Byron's biography from the viewpoint of Annabella Milbanke, whose marriage to the poet lasted only a year or so. "I fear very much you will find out you have married a devil," Byron confides on their honeymoon. A beautiful and urbane 19-year-old from the north, she attracts the attention of Lord Byron, and the book is presented through a third-person voice that emerges seemingly from Anabella herself, through her separation and her eventual struggle for her child after Byron's notorious death.
Once again, the vividness and plausibility of the historical projection was acclaimed. "It's hard to decide which is more remarkable", Killian Fox wondered in the Guardian, Markovits's "insight into the psychology of a 19th-century Englishwoman or his control over the language of her thoughts." (January 2009). As for the subject matter, however, some had begun to find Byron's role in the series something of an encumbrance. Luckily, the New York Times noted, "Although Markovits asks us to spend relatively little time in his company, Byron's depredations come through loud and clear: to know him is to dislike him. Luckily, Annabella stands at the center of the narrative — a beautifully drawn character, portrayed with moral clarity as well as complexity." (December 2008).
This supposed trilogy was rounded off in something like triumphant fashion with Childish Loves (2010), which both amplifies the complexity of the self-conscious metafiction and returns us squarely to the present day. When his former colleague Peter Sullivan dies, the writer-narrator inherits his life's work - a number of fragmentary manuscripts about the life of Lord Byron. Fascinated by his prose – and intrigued by the rather sinister rumours surrounding Peter's life, has the manuscripts published and then sets out to discover whether the reimagining of Byron's lost memoires can provide a key to Sullivan's own elusive life and tarnished reputation. With strong overtones of Paul Auster, the narrator becomes a literary sleuth, and crafts a story-within-a-story that turns on uncomfortable questions about childhood and sexual awakening, innocence and attraction.
As Mark Lawson wrote approvingly in the Guardian, "Childish Loves is a very, very odd book, although I mean this as a high compliment in a time when so many authors are content to write again a novel that either they or others have previously written."
For Kirsty Gunn in the Observer, the novel "makes for enthralling reading – despite the fact that Markovits's work is quiet in the extreme." (August 2011)
Along the way, an interesting companion piece to these Byron novels appeared in the form of Playing Days (2009), a thinly-fictionalised account of the author's short-lived experience playing professional basketball in Germany. This bizarre fish-out-of-water story,  with heavy doses of on-court action, and an intense romantic liaison, was on the face of it unpromising. As James Purdon noted in the Observer, "Sport and sex are the two most reliable activities designed by reality to mock novelists. Fun to engage in, and occasionally fun to watch, their thrills begin where prose leaves off." (June 2010). Yet whilst this was ultimately a comparatively underwhelming tale, with far less imaginative energy than his other works, it was a subtle achievement, eloquent in its depiction of cultural dislocation, thwarted sporting ambition and conflicted reflections on Jewish heritage. This bildungsroman was also an eloquent account of Markovits's journey towards his subsequent career. By the end of Playing Days, we are left with the master not of the basketball court but the fledgling writer that the real-life Markovits has become: the hyper-articulate, self-conscious manipulator of narrative layers, and juggler of identities.
Markovits might be said to hide behind these literary contrivances, but as Gunn's defence of Childish Loves concluded: "when so much fiction has us no more than nodding our heads in agreement as we see the author – once again – construct a familiar world where we feel clever and safe, how much more real is the moment when we don't suspend our disbelief, when we engage with a novel as we might a good poem, so that we become part of its project in the very reading of it. To leave us disarmed and bewildered and moved and changed: that is what prose can also do." (August 2011).
Dr Tom Wright, 2013
Bibliography
2015
You Don't Have to Live Like This
2010
Playing Days: A Novel
2005
Either Side of Winter