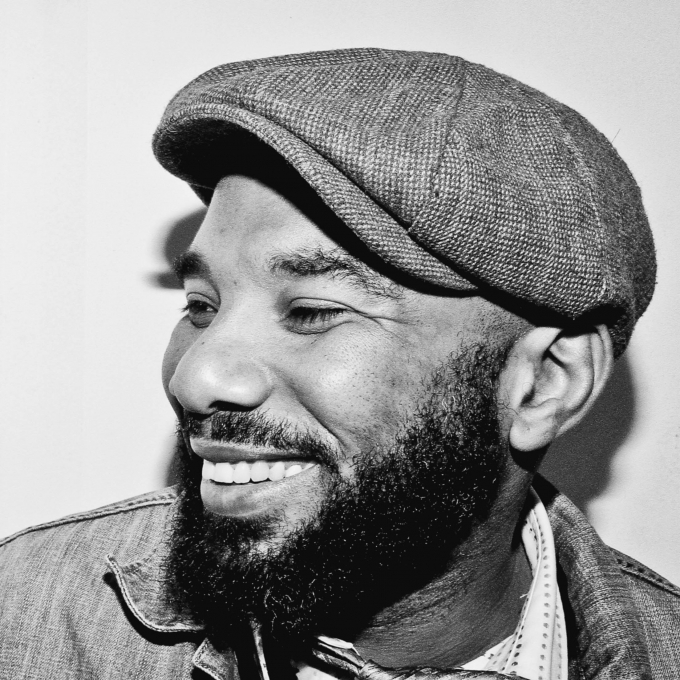 Anthony Joseph
Publishers:
Biography
Anthony Joseph is a Trinidad-born poet, musician and lecturer.
In 2004, he was chosen by Decibel and the Arts Council of England as one of 50 writers who have influenced the Black-British writing canon over the past 50 years. In 2005 he was the British Council's inaugural poet in residence at California State University, Los Angeles. 
He is the author of four poetry collections; Desafinado (1994), Teragaton (1998), Bird Head Son (2009) and Rubber Orchestras (2011) and a novel The African Origins of UFOs which was published by Salt Publishing in 2006. He has been an AHRC scholar, recently completing a PhD at Goldsmiths College with a focus on Caribbean life writing.
He performs internationally as the lead vocalist for his band The Spasm Band with which he has released three critically acclaimed albums.
In 2012 Joseph represented Trinidad and Tobago at the Poetry Parnassus Festival on London's South Bank. He lectures in creative writing at Birkbeck College, London.
Bibliography
2012
The World Record: International Voices from Southbank Centre's Poetry Parnassus
2012
The Best British Poetry
2010
Black, Brown & Beige - Surrealist Writings from Africa and the Diaspora
2010
Identity Parade - New British and Irish Poets
2010
Caribbean Erotic: Poetry, Prose & Essays
2010
The Forward Book of Poetry
2009
Red: Contemporary Black British Poetry
2006
The African Origins of UFOs
2000
Dark Matter: A Century of Speculative Fiction from the African Diaspora
Author statement
I have written since childhood, preoccupied with the magic that words create, and how they can leap from the page. I have been interested in the point at which poetry becomes music. My main influences were the spirit hymns of the Baptist church my grandparents attended, the Calypso and the raw surrealism of the Trinidad carnival. When I moved to London in 1989, I began to fuse Trinidadian speech patterns/rhythms with post-modern Euro-American literary theory, creating a kind of diasporic avant-garde.