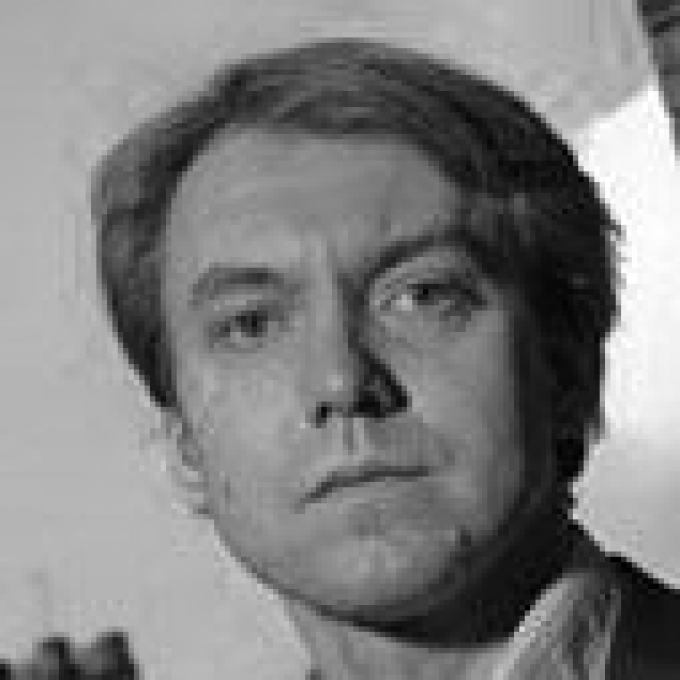 Anthony Cartwright
Publishers:
Agents:
Biography
Anthony Cartwright was born in Dudley, West Midlands, in 1973.
He studied English and American literature at the University of East Anglia, and taught first in East London and now in Nottinghamshire.
His first novel, The Afterglow (2004), a family drama set in the Black Country, won a 2004 Betty Trask Award and was shortlisted for the John Llewellyn-Rhys Memorial Prize, The James Tait Black Memorial Prize (for fiction) and the Commonwealth Writers' Prize (Eurasia Region, First Novel).
His second novel, Heartland (2009), a novel about football and the threat of the far-right in a Midlands local election campaign, was adapted for BBC Book at Bedtime and was shortlisted for the 2010 Commonwealth Writers' Prize (Eurasia Region, Best Book).
In 2012 his third novel, How I Killed Margaret Thatcher, was published. His latest novel, Iron Towns, due to be published by Serpent's Tail in 2016 is a stunning portrayal of Britain, set against the backdrop of an ageing footballer at a struggling football team, will confirm him to be one of the best young writers in Britain today.
Critical perspective
Unemployment, consumerism, urban decay and a death in the family. This is ripe territory which Anthony Cartwright handles deftly in his debut, The Afterglow (2004).
His focus is a dysfunctional Black Country family: Luke, who works in a meat-packing plant, his father Ken, an out of work steelworker, who though missing 'being part of something bigger than yourself', fights to keep from bouts of nostalgia. Ken's wife, Mary, is a stoic matriarch trying to keep the family together after the death of Luke's younger brother Adam as a toddler. Sister Kerry and Luke's friends Jamie and Risley round up the ensemble. Like most of his peers, Luke spends a lot of his time 'moping around, drinking' – and is emblematic of his generation; whereas the old characters in the novel tend to rely on the vestiges of an older, more comforting culture, the young are somewhat adrift in a sea of drink and sex. Still, Cartwright displays an obvious sympathy for all his characters alike – and makes sure to show his readers all of their hopes and dreams for a better life. Despite the occasional lapse in heavy didactic imagery and forced dialogue, Cartwright's prose is fresh and has tones of Don DeLillo's work. The heavy use of Cartwright's regional accent takes some getting used to – as it is so unlike the language used by other novelists currently at work:
'Thursday was jobs night. People used to queue at the paper shop for the first delivery, like on Saturday tea times when they'd wait for the Sports Argus.Not in the paeper, no. I phoned after one this morning but it ud already gone.
Oh arr. Wheer was tha?
Down Wednesbury. In a press shap.
Ere yam, son. I'll mek this, then phone yer sister an have me half-hour at the tell. Goo an sit yerselves down.'
There are occasional moments of lyricism which display the raw fascination Cartwright has for his surroundings, perhaps explaining his move from London years ago to Nottingham, where he currently teaches. This, for instance, is a quiet reflection from an otherwise unnerving character, Luke's friend and occasional snooker partner Risley:
'The train slide beneath the motorway bridge, away from the back of the houses, alongside the canal, past a row of disused factory buildings. The sun made the raindrops on the window sparkle. There was a beauty in these buildings, he thought, the corpses of outlandish beasts decomposing, rotting into the black ground; a beauty in the stillness of their hulks, holding shadowy light in their bellies; a beauty in their spent energy. The train rattled past them, its shape reflected in the water of the canal. Risley stared at the ruins, at a security guard skirting an outhouse, at brown chain dangling from rusty haulage gear, at a group of estate children huddling, then scattering, in the shell of a hangar, bare patches of ground showing where machinery had stood.
He stood, bore witness. '
Cartwright's follow-up, Heartland (2009), returns once more to his home town of Dudley in the West Midlands. The plot unfolds around the time of the World Cup in 2002. Local elections are also about to take place, and following a rise in the city's racial tensions, what should be an innocuous match between the Sunday Football Club and the Muslim FC, acquires a greater resonance. At the head of Cartwright's cast is Rob, a failed footballer, whose once promising career seemed a foregone conclusion after being signed as a trainee for Aston Villa, but who is now a classroom support assistant at a local comprehensive, where the students are, to put it mildly, unimpressed. Aside from his own personal sense of failure, Rob is also haunted by his father's own failures as a footballer in the 1950s, the weight of which have borne down on his son. There is little light in Rob's life. His relationship with girlfriend Jasmine is fraught, and his amateur side (the previously mentioned Sunday Football Club) misses out on their League title following a draw with the Muslim FC. To further complicate matters, plans to build a 'supermosque' have led to deeper divisions. Heartland is intensely topical. The electoral rise of the BNP is a spectral presence throughout; Lee, an old friend of Rob's has joined the far-right party. Cartwright's Dudley is disconcertingly bleak: multicultural Britain is not working, and the promises made by the New Labour clearly have not materialised – a political view voiced by Rob's Uncle Jim, an old guard Labour councillor, deeply disillusioned over his party's conduct.
Cartwright demonstrates a resolutely sociological touch in his writing. The difficulties facing Dudley's working class are skilfully analysed, and thanks to the empathy he lends to his characterisations, Heartland shows the numerous divisions plaguing this community to be more illusory than many might suppose. Cartwright certainly gets his details right – and chooses topics that are running concerns. The controversial 'supermosque', for instance, is still a subject of debate at the time of writing, and though the BNP is narrowly defeated in the novel, they are still an electoral presence. Despite the bleakness, Heartland is, as D. J. Taylor put it, 'a study of possibility, not recrimination' (The Guardian, 27 June 2009). Shortlisted for the Commonwealth Writers' Prize in 2010, Heartland received very favourable reviews. Writing in The Independent, Carol Birch likened Cartwright's novel to the kitchen-sink realism of film-maker Ken Loach. It is an 'ambitious slice-of life' which the reader can enjoy, provided they are prepared to '… roll with the impressionistic flow of Black Country dialect' (The Independent, 19 June 2009). 
André Naffis-Sahely, 2010