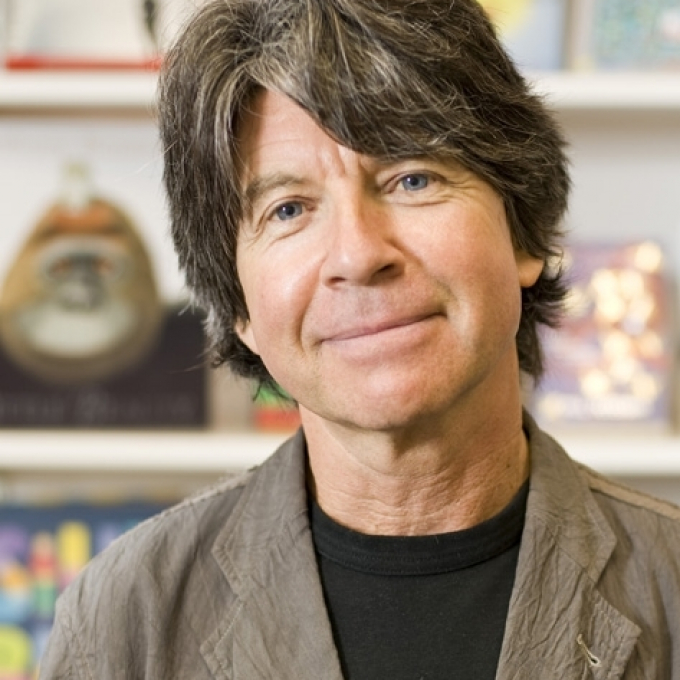 Anthony Browne
Publishers:
Biography
Anthony Browne is a children's author/illustrator and lives in Kent.
He was born in Sheffield in 1946, and grew up in Yorkshire. He studied graphic design at Leeds College of Art and first worked as an illustrator for medical textbooks, then as a greeting card designer.  His popular book, Gorilla (1983) started out as a picture designed for a birthday card. It won a Kate Greenaway Medal and a Kurt Maschler Award in 1983.
His first book, A Walk in the Park, was published in 1977. It has been followed by many other books for children he has written and illustrated, including Bear Hunt (1979); a series of books about Willy, a chimp (1984-1985); The Tunnel (1989); Zoo (1992), winner of a 1992 Kate Greenaway Medal; The Shape Game (2003), which was produced during his time as Illustrator in Residence at The Tate; Into The Forest (2004); Things I Like (2006); and most recently, Little Beauty (2008). His books often have lonely, sensitive child protagonists, and several feature gorillas.
He has also retold and illustrated Alice's Adventures in Wonderland (1988), King Kong (1994), and Hansel and Gretel (1981); and illustrated books for other authors, including Ian McEwan, Sally Grindley and Janni Howker.
In 2000 he won the Hans Christian Andersen Award for services to children's literature, and from 2009 to 2011 he was Children's Laureate. His 2014 book, Willy's Stories, was shortlisted for the Kate Greenaway Medal in 2016.
Bibliography
2012
One Gorilla, A Counting Book
2002
Anthony Browne presents the animal fair: a spectacular pop-up
1994
Anthony Browne's King Kong
1988
The Little Bear Book
1988
Alice's Adventures in Wonderland/Lewis Carroll
1981
Hansel and Gretel: the Brothers Grimm
1976
Through the Magic Mirror