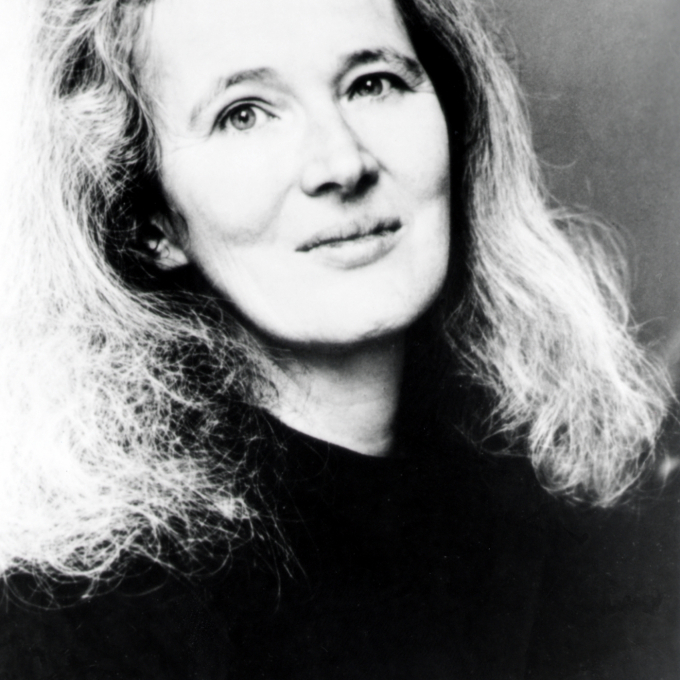 Angela Carter
Publishers:
Agents:
Biography
Angela Carter was born on the 7 May 1940. After reading English at Bristol University she spent two years living in Japan. She was was Fellow in Creative Writing at Sheffield University (1976), Visiting Professor in the Writing Progam at Brown University, Rhode Island (1980-81), and taught widely in the United States. She became Writer in Residence at the University of Adelaide, South Australia, in 1984, then taught part time on the Writing MA at the University of East Anglia from 1984-1987.
Her first novel, Shadow Dance, was published in 1965. Her second novel, The Magic Toyshop (1967) won the Mail on Sunday/John Llewellyn Rhys Prize, and her third, Several Perceptions (1968), won a Somerset Maugham Award. Heroes and Villains was published in 1969, followed by Love (1971), The Infernal Desire Machines of Doctor Hoffman (1972) and The Passion of New Eve (1977). Nights At The Circus (1985) won the James Tait Black Memorial Prize (for fiction), and Wise Children, her last novel, was published in 1991.
Angela Carter also published four collections of stories, Fireworks (1974), The Bloody Chamber (1979), winner of the Cheltenham Prize, Black Venus (1985) and American Ghosts and Old World Wonders (1993). Her non-fiction includes The Sadeian Woman: An Exercise in Cultural History (1977), and Nothing Sacred (1983), a collection of her journalism. Expletives Deleted, a posthumous collection of her criticism and essays was published in 1992. She edited three published anthologies, Wayward Girls and Wicked Women - a collection of short stories - in 1986, The Virago Book of Fairy Tales (1990) and The Second Virago Book of Fairy Tales (1992).
Three collections of her work were also published posthumously: Burning Your Boats: The Complete Short Stories (1995), The Curious Room: Plays, Film Scripts and an Opera (1996), and Shaking a Leg: Collected Journalism and Writings (1997).
Angela Carter died on the 16 February 1992, at the age of 51.
Bibliography
1997
Shaking A Leg: Collected Journalism and Writings
1996
The Curious Room: Collected Dramatic Works
1995
Burning Your Boats: Collected Short Stories
1993
American Ghosts and Old World Wonders
1992
The Second Virago Book of Fairy Tales
1990
The Virago Book of Fairy Tales
1986
Wayward Girls and Wicked Women
1985
Come Unto These Yellow Sands
1984
Nights At the Circus
1982
Sleeping Beauty and Other Favourite Fairy Tales
1979
The Bloody Chamber and Other Stories
1979
Martin Leman's Comic and Curious Cats
1979
The Sadeian Woman: An Exercise in Cultural History
1977
The Passion of New Eve
1977
The Fairy Tales of Charles Perrault
1974
Fireworks: Nine Profane Pieces
1972
The Infernal Desire Machines of Doctor Hoffman
1970
Miss Z. The Dark Young Lady
Awards
1984
James Tait Black Memorial Prize (for fiction)
1979
The Cheltenham Prize
1969
Somerset Maugham Award
1968
Mail on Sunday/John Llewellyn Rhys Prize
Author statement
'I find it difficult to write about my own work because I don't feel I have the final say on what a novel, or a story, or even a particular image of mine means. Once I've finished a piece of work, it doesn't belong to me any more but to the person who reads it, who will bring their own history and experience of the world to bear on it when doing so and so will rewrite it to suit themselves. A piece of fiction is never static. I purposely try to make what I write open-ended, 'user-friendly'. Inevitably, I'm attracted to texts that have been around a long time - fairy stories, murder cases, lives of poets - that let me investigate them fictionally in terms of my own experience, in which issues of gender and class have loomed large. Yet, in the end, my ambition is rather an eighteenth-century 'enlightenment' one - to write fiction that entertains and, in a sense, instructs.'