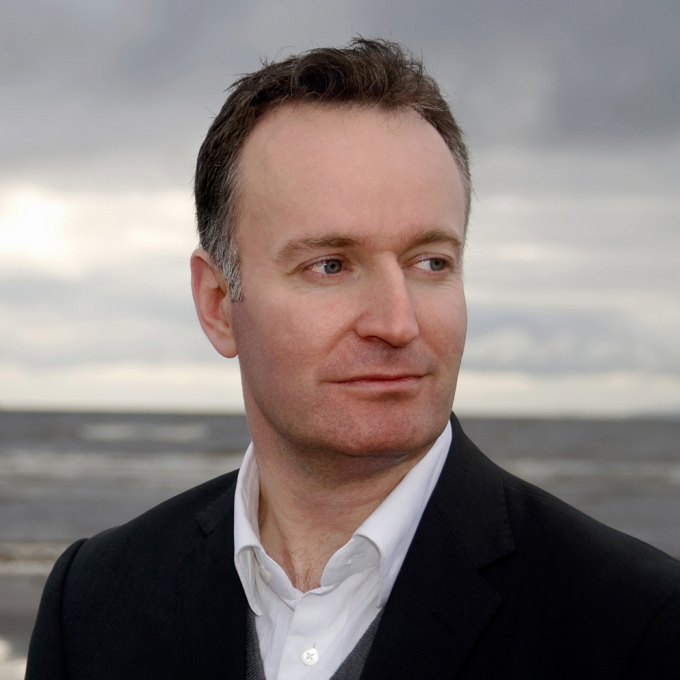 Andrew O'Hagan
Publishers:
Agents:
Biography
Andrew O'Hagan was born in Glasgow, Scotland in 1968 and read English at the University of Strathclyde. He is a contributing editor to the London Review of Books and Granta magazine.
In his acclaimed first book, The Missing (1995), O'Hagan wrote about his own childhood and told the stories of parents whose children had disappeared. The book was shortlisted for the Esquire Award, the Saltire Society Scottish First Book of the Year Award, and the McVities Prize for Scottish Writer of the Year award. Part of the book was adapted for radio and television as Calling Bible John and won a BAFTA award. A theatre adaptation was staged by the National Theatre of Scotland in 2011. Our Fathers (1999), his first novel, was shortlisted for the Booker Prize for Fiction and the Whitbread First Novel Award. The book tells the story of young Scot Jamie Bawn and a visit to his dying grandfather that leads him to uncover the truth about his family's past.
O'Hagan's essay 'The End of British Farming', originally published in the London Review of Books, was published as a short book in 2001. Personality (2003) is about a 13-year-old girl with a beautiful singing voice growing up above a chip shop on the Scottish island of Bute, and making ready to realise her family's dreams of fame. It won the 2003 James Tait Black Memorial Prize (for fiction). Be Near Me and The Atlantic Ocean were published in 2006 and 2008 respectively.
In 2003 Andrew O'Hagan was nominated by Granta magazine as one of 20 'Best of Young British Novelists'. In 2004 he edited The Weekenders: Adventures in Calcutta, a collection of various writers' accounts of Kolkata, and in 2008, a book of Robert Burns' poetry, A Night Out with Robert Burns. His recent novels are The Life and Opinions of Maf the Dog, and of His Friend Marilyn Monroe (2010), the 'memoir' of the Maltese Terrier given for Christmas 1960 by Frank Sinatra to Marilyn Monroe, and The Illuminations (2015), which intertwines the stories of an elderly woman losing her memories in Ayrshire with the plight of her grandson, a soldier struggling to forget his experiences fighting in Afghanistan. The Illuminations was longlisted for the 2015 Man Booker Prize.
Andrew O'Hagan is a Fellow of the Royal Society of Literature.
Critical perspective
From the beginning of his writing career Andrew O'Hagan has pushed at the conventional limits of literary genre, blurring the boundaries between fiction, memoir, documentary and journalism.
What characterises all his work however, is a resolute political and historical engagement. Though particularly perceptive in detailing the bittersweet experiences of 1970s childhood and the layered community histories of both rural and urban Scotland in the post-war era, his writing has most force in confronting British ideological fragmentation, and the many questions surrounding Scotland's troubled claims for a coherent national identity.
The Missing (1995) shows O'Hagan's instinct to shape life as fiction. Though factual in its basis, this account of the children and adults who inexplicably disappeared in Britain over four decades delves imaginatively into the background details of their lives, engaging with distressed families and painstaking detective inquiries, and speculating on the ghostly nature of disappearance. Referred to by police as 'mispers', these runaways, amnesiacs, or victims of crime remain shrouded in mystery: 'The space they occupy lies somewhere between what we know about the ways of being alive and what we hear about the ways of being dead.'
The Missing is given added poignancy by the author's autobiographical identification with the children who have disappeared. In a prefatory 'book', O'Hagan details his own childhood in Scotland's Clydeside, tracing his extended family's recent past and its links to the area's shipbuilding industry. He describes too, his own grandfather's disappearance, at sea during a wartime naval battle, as the first in a chain of connection from one vanishing to another. Not only people but entire streets and districts of Glasgow itself have disappeared in the reconstructions of the post-war era. Such losses can only be recovered through family memories, for as O'Hagan explains, '[p]eople didn't move around much in Glasgow, or, at least, they didn't in the generations previous to my own, which has decanted and redeveloped in the usual modern ways. So to properly know your own family in an old city is to know something of the history of the city itself.'
Glasgow thus joins the lists of the 'missing', and the book seeks partially to restore its obscure identity to view, teasing it out from under the new urban developments grafted onto its rural outskirts. 'In my own time', writes O'Hagan, 'because of what's happened, because of the death of the big industries, we've been given to singing a hymn to Glasgow's industrial might'. But the human costs of that strength are also recognised, in the harsh physical conditions endured by labourers in the dockyards, and in the sectarian violence erupting between Scotland's Catholic and Protestant communities, a resentment which fuels a continuing tension between its rival football teams, Celtic and Rangers.
The development and decline of Scotland's urban landscape also forms the thematic core of O'Hagan's subsequent novel, Our Fathers (1999). The story told by the main character, Jamie Bawn, is of a Glasgow childhood blighted by the violence of his alcoholic father, Robert. When home becomes unbearable, Jamie leaves to live with his grandfather Hugh, an old-fashioned socialist whose life has been dedicated to post-war urban redevelopment and the provision of affordable tower-block housing. Now, years later, Hugh is dying, his civic dream turned to nightmare by rumours of a construction scandal and by his grandson's decision to pursue a career in urban demolition, the antithesis of all Hugh himself has stood for. In this collapse of continuity between past and present, the novel signals towards a breakdown of family inheritance and an irreparable fracturing of political traditions.
More pointedly, O'Hagan gestures towards a crisis in paternalism as characteristic of general elements within Scottish culture. In the drunken melancholia of Robert, Jamie's abusive father, the author locates a national dysfunctionalism: 'Those Scottish fathers. Not for nothing their wives cried, not for nothing their kids. Cities of night above those five o'clock shadows. Men gone way too sick for the talking. And how they lived in the dark for us now. Or lived in our faces, long denied.' Though the conclusion sees Jamie partially reconciled with a reformed and sober Robert, the novel's searing critique of failed fatherhood remains a dark shadow on the present. Ultimately, Our Fathers presents this blighted inheritance as an allegory for the decline of modern Scotland, tracing a blood-line from post-war Utopianism to flawed contemporary revisionism, via an inescapable lineage of brutality and weakness.
While O'Hagan's work perhaps takes risks in sustaining certain stereotypes of Scottish identity, his flair for engaging in rich and authentic social detail removes any predictability from his writing. And if the Scottish landscapes he draws are familiar from the work of fellow writers such as William McIlvanney and James Kelman, his specific focus on urban architectural history as a framework for his characters' life stories is highly original.
In Personality (2003), O'Hagan takes as his theme the cult of celebrity, which he shows to be a modern malaise grounded in insincerity and manipulation. The protagonist, Maria Tambini, is loosely based on the Scottish child singing sensation Lena Zavaroni, and the story includes cameos by several real-life entertainers and television stars of the 1970s. But Maria's story goes beyond facts, into a moving fictional portrait of the many Italians who settled in Scotland earlier in the century. The novel's description of how members of the Tambini family were interned during the war; how their café windows were smashed and their businesses ostracised, provides the hidden immigrant history to the precarious position they eventually come to occupy, in a small fish and chip shop on the Scottish Isle of Bute. Maria's journey from here to London, with its voracious celebrity culture, is a further stage therefore in the geographical displacements and political transitions of an extended and fragmented family history.
Beneath its engagement with what appears a rather superficial, even 'tabloid' subject, Personality is a complex interrogation of the historical, racial and ideological legacies which have produced modern Scotland. Through his characteristic archaeological approach, O'Hagan highlights the plurality - of lives, cultures and origins - which exists beneath the homogenous veneer of the nation. In doing so he rejects, definitively, facile versions of nationhood, and foregrounds instead a version of Scotland which remains difficult, volatile, and ambiguous.
Given the referendum on Scottish independence to be held in 2014, O'Hagan's fiction may be regarded with increasing socio-cultural interest, as commentary on the evolving nature of Scottish and British identities and on relations between England and Scotland. In the introduction to The Atlantic Ocean: Essays on Britain and America (2008) he writes of his perceived 'disloyalty' to Scotland that 'A healthy literary culture would never expect its writers to reproduce the conceited forms of self-congratulation that every nation has at its disposal', and the first essay in the volume duly delivers a stinging rebuke to resurgent Scottish nationalism and hollow, US-endorsed 'Braveheartish banter'.
There is certainly nothing self-congratulatory about O'Hagan's fourth novel, Be Near Me (2006). Like Our Fathers and The Missing, it describes in devastating detail the effects of the collapse of heavy industry, but attention switches from Glasgow to a small town in Ayrshire, following the loss of coal mining, a chemical plant, a steelworks and an armaments factory: 'Men worked in those places for forty years and at the end of it the Jobcentre was trying to turn them into Avon ladies.'
Avoiding nostalgia for a mythical past of working class solidarity, the novel tells the story of an outsider, David Anderton, an English Catholic priest who arrives in the insular community of Dalgarnock, where his loves of literature, classical music, wine and cooking are regarded with suspicion by the locals. Seemingly intent on self-destruction, the middle-aged Anderton falls into company with two teenagers, a doomed involvement that finally and inevitably brings a baying mob to the door of the presbytery: throughout, the intense cruelty of children and adolescents is mercilessly described.
Near the beginning of the novel Anderton recalls that his father 'always said one wasn't a man and knew nothing of life until one could read the local newspaper from cover to cover and find every item interesting.' In its digressions, Be Near Me is insistently contemporary, and reflects the author's interests in contemporary politics and celebrity culture familiar from his regular and penetrating essays for the London Review of Books: the Iraq war rumbles in the background and at one point erupts into a fierce argument between priests, a social worker and a teacher.
The courtroom climax of Be Near Me features a challenge to the sheriff's authority when a witness recites lines from Robert Burns's 'Address to the Unco Guid'. O'Hagan returns to Ayrshire with his anthology A Night Out With Robert Burns: The Greatest Poems (2008), which is arranged in four beguiling sections: 'The Lasses', 'The Drinks', 'The Immortals' and 'The Politics', interspersed with biographical commentary, personal reminiscences, and contemporary quotations regarding the Iraq war and British societal breakdown. In the introduction O'Hagan hails the poet's directness and purity, and the anthology makes a powerful case for reappraisal.
O'Hagan's risk-taking stylistic confidence is again illustrated by his skilfully animated 2011 novel The Life and Opinions of Maf the Dog and of his friend Marilyn Monroe. Taking cues from Cervantes's Dialogue of the Dogs and Virginia Woolf's Flush: A Biography, the picaresque is written from the point of the view of a Maltese given by Frank Sinatra to Marilyn Monroe in 1960. O'Hagan's gift for ventriloquism is demonstrated by a series of cameos by post-war American personalities, including Sammy Davis Jr., John F. Kennedy and Shelley Winters, and Maf's elegiac observation of this strangely innocent era lifts the novel above whimsical self-indulgence.
Dr Eve Patten, 2003 and Dr Guy Woodward, 2012
Bibliography
2012
The Life and Opinions of Maf the Dog, and of His Friend Marilyn Monroe
2008
A Night Out with Robert Burns
2004
The Weekenders: Adventures in Calcutta
2001
The End of British Farming
Awards
2010
Glenfiddich Spirit of Scotland Award for Writing
2003
James Tait Black Memorial Prize (for fiction)
2001
International IMPAC Dublin Literary Award (shortlist)
2000
Winifred Holtby Memorial Prize
1999
Booker Prize for Fiction (shortlist)
1999
Whitbread First Novel Award
1995
McVitie's Prize for Scottish Writer of the Year
1995
Saltire Society Scottish First Book of the Year Award