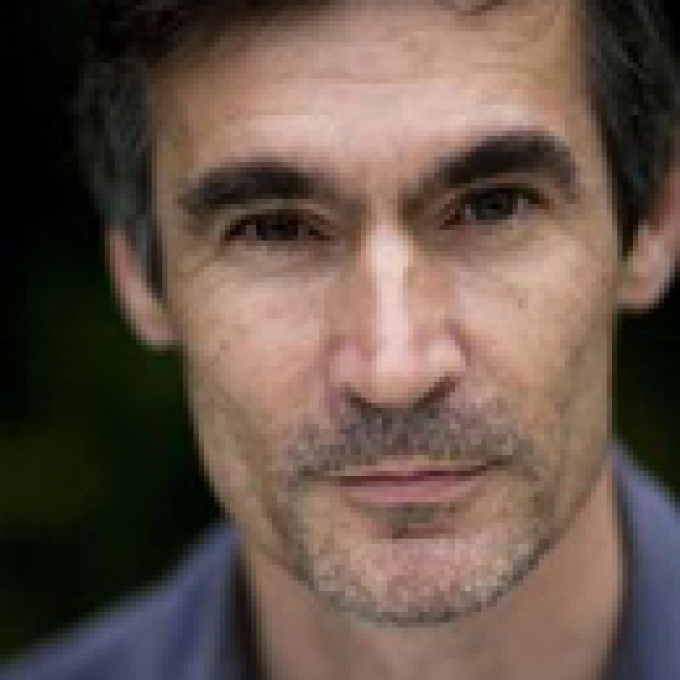 Andrew Miller
Publishers:
Agents:
Biography
Novelist Andrew Miller was born in 1960 in Bristol, England, and has lived and worked in several countries, including Spain, France, Holland and Japan.
He studied Creative Writing at the University of East Anglia in 1991 and finished a Ph.D. in Critical and Creative Writing at Lancaster University in 1995. His first novel, Ingenious Pain, was published in 1997. It won the James Tait Black Memorial Prize (for fiction), the International IMPAC Dublin Literary Award and the Italian Grinzane Cavour Prize. Set during the eighteenth century, it tells the story of surgeon James Dyer and his extraordinary inability to feel pain.
It was followed by Casanova (1998), a fictional portrait of the infamous libertine and writer. Both novels are currently being adapted for film. His next novel, Oxygen (2001), set in England in 1997, was shortlisted for both the Booker Prize for Fiction and the Whitbread Novel Award. The book narrates two loosely connected narratives, those of a dying mother attended by her two sons and a Hungarian playwright living in Paris. The Optimists (2005), is the tale of a photojournalist who returns to Britain from Africa where he was involved in reporting on an atrocity.
His latest novels are One Morning Like a Bird (2008) and Pure (2011). Pure was the winner of the 2011 Costa Book of the Year.
Critical perspective
In Andrew Miller's novel One Morning Like a Bird (2008), the leading character is Yuji, a young Japanese poet with Francophile tastes and an interest in foreign films.
But he is living in a society already at war with China, and preparing for the larger conflict of the Second World War. In such circumstances, even visits to the cinema become fraught. The manager tells him 'From now on I'm just showing jidaigeki pictures. Noble warriors, women with no eyebrows, lovely costumes…' Yuji gets to see Stagecoach and Pepe le Moko, perhaps for the last time, alongside a small audience who 'stand for the Emperor, sit again, polish glasses, light cigarettes, and bend towards the screen, lean like divers at the edge of a glittering pool'. This brief episode of 'ordinary life' within a larger historical (and implicitly emotional) context is typical of Miller's understated effects. Yuji has fathered a child with his French mentor's daughter, and the rising tide of nationalism in Japan means that inevitably he will be separated from those he has learned to love. In Miller's books, characters are caught up by the pressures of history – and often their witness to atrocities - but must find ways to continue to live.
By general acknowledgement, Miller is an exceptional prose stylist, having learned his craft from leading authors – most notably Rose Tremain and the late Lorna Sage - while on the Creative Writing course at the University of East Anglia. His first two novels, Ingenious Pain (1997) and Casanova (1998), arguably were influenced by Tremain's penchant for historical reconstruction and highly literary sensuality. Both were set in the eighteenth century, albeit offering rather different perspectives. James Dyer, the main character of Ingenious Pain, is born into a Somerset rural life with a freakish inability to feel pain. His abduction by fairground folk and a press gang is the catalyst for Dyer's picaresque progress through society, becoming a physician in fashionable Bath. A narrative of continual, sometimes fantastic, incident ensues; Dyer encounters scientific virtuosi as well as a mermaid and seductive Siamese twin sisters. Through a traumatic journey to Russia and back, Dyer learns that 'in pain he discovers his history'.
Casanova is perhaps Miller's most purely enjoyable novel, one of those books that can be consumed piecemeal as a treat, such is its inventiveness in depicting Casanova's misadventures on a 1763 visit to London. As readers, we follow his frustrated quest for love and lust with the elusive Marie Charpillon but also the luxuriant period detailing of a whole city and society. Part of this invention depicts Casanova's friendship with 'Dictionary' Samuel Johnson; it also shows him labouring with a construction gang, surviving floods that interrupt a high society ball, and appearing before a magistrate. Alongside goes Casanova's own moral self-questioning, as seduction of Marie becomes an increasingly obscure object of desire. The alchemy of the book is that 'the great lover' becomes a far more complex figure than one imagined before – hardnosed but also magnanimous, and certainly very human.
Miller was short-listed for the Booker Prize for Fiction for Oxygen (2001), a more morally serious novel, and set firmly (as his subsequent books have been) within the darker areas of 20th-century history. It also has few of the flamboyant descriptive passages that distinguished his first novels. The plot is divided between continents, as well as between contrasting brothers who have returned to their native West Country in order to nurse their dying mother. Alec is a writer oppressed by a sense of futility, who has translated a play by an émigré in Paris – who is himself haunted by a failure of nerve during the 1956 Hungarian Uprising. The other brother Larry, seemingly more successful and living in Los Angeles, is actually a failed actor who has turned to the porn industry to make a living. As some critics pointed out, the two sides of the plot (illness and politics) are not well integrated, nor is Larry's drugs and pornography milieu in L.A. convincing. Where Miller does succeed is when the scene shifts to England and the family rallies around the mother in her deteriorating struggle against cancer. The brothers come together as carers, able at last to assess their present relationships and reassess the past. The difficulty of intimate relations, whether with sexual partners or family, is well-conveyed. A final strand of the narrative concerns the playwright's involvement with shadowy groups around the Kosovo conflict, having to find the courage to take a gun from a deranged man.
The Optimists (2005) has some elements in common with Oxygen, notably its putting together of a family dealing with illness alongside the psychological impact of witnessing atrocities in foreign conflicts. But its constituent parts are more maturely handled and the book has considerable emotional resonance. Stephanie Merritt, writing in The Observer, neatly summarized the book as being 'about humanity and inhumanity … [and] about the ways in which we see the world'. Photojournalist Clem Glass has returned to London from Africa, where he saw and took photographs of the aftermath of a massacre at a church, and finds himself deeply affected: he is convinced that 'comfortable understandings' have gone forever and that 'there can be no forgiveness'. He resolves to track down Ruzindana, the man responsible. Meanwhile, his sister is suffering a severe mental illness and Clem takes over as her carer, taking her back home to the West Country where she gradually starts to recover her sense of self – and they rediscover their childhood relationship. When Ruzindana is discovered to be living in exile in Belgium, Clem has to confront him. Yet (and here is where Miller's moral complexity comes in), European culpability in Africa is evoked, and the monster turns out to be anything but ferocious. 'Depravity should not appear in the guise of someone's elderly relative who has spent the afternoon food shopping'. Clem realizes that in visiting his lover he has also been sharing a house with Ruzindana. In a symbolic scene, finding the man's spectacles, he tries them on: 'things seemed clearer'.
Andrew Miller's novels are outstanding in their descriptive powers and moral questioning. They address difficult human situations, whether reconstructed from the past or framed in the conflicts of the present day. As readers we follow the characters' progress and feelings with a real sense of involvement, as they reach no easy solutions – how could there be? – and eventually find the means to continue with their lives.
Dr Jules Smith, 2008
Bibliography
2008
One Morning Like a Bird
Awards
2012
Independent Booksellers' Week Book Award
2012
South Bank Sky Arts Award
2011
Costa Book of the Year
2001
Booker Prize for Fiction
2001
Whitbread Novel Award
1999
International IMPAC Dublin Literary Award
1997
James Tait Black Memorial Prize (for fiction)
1997
Premio Grinzane Cavour (Italy)