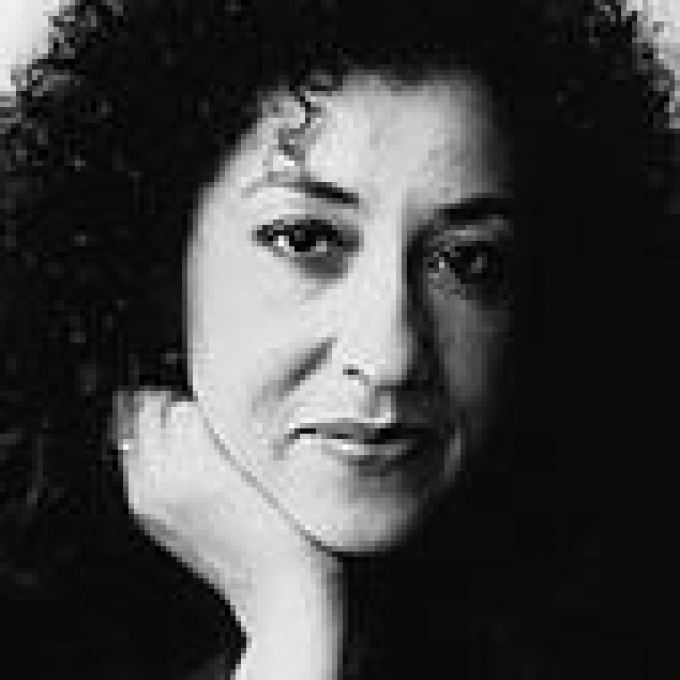 Andrea Levy
Publishers:
Agents:
David Grossman Literary Agency Ltd
Biography
Andrea Levy was born in London, England in 1956 to Jamaican parents.
She is the author of five novels, each of which explore - from different perspectives - the problems faced by black British-born children of Jamaican emigrants. Her first novel, the semi-autobiographical Every Light in the House Burnin' (1994), is the story of a Jamaican family living in London in the 1960s. Her second, Never Far from Nowhere (1996), is set during the 1970s and tells the story of two very different sisters living on a London council estate. In Fruit of the Lemon (1999), Faith Jackson, a young black Londoner, visits Jamaica after suffering a nervous breakdown and discovers a previously unknown personal history. Small Island (2004), set in 1948, explores the interaction between a black couple, Gilbert, a former RAF recruit, who has returned to Britain on the SS Windrush, and his Jamaican wife Hortense, and a white couple: Queenie, their landlady, and her recently demobbed husband, Bernard. It won the 2004 Orange Prize for Fiction, the 2004 Whitbread Book of the Year, and the 2005 Commonwealth Writers Prize. Small Island was adapted for BBC television and broadcast in 2009.
Her latest novel is The Long Song (2010), set in early 19th-century Jamaica, telling the story of July, a house slave. It was shortlisted for the 2010 Man Booker Prize for Fiction. In 2014 her collection Six Stories and an Essay was published by Tinder Press. It includes an essay where she talks about her Caribbean heritage and the motivation this has given her to write.
Andrea Levy has been a judge for the Saga Prize and the Orange Prize for Fiction. She lives in north London.
Critical perspective
Andrea Levy's phenomenal success following the publication of Small Island (2004) has led to comparisons with other celebrated contemporary black and British Asian authors such as Zadie Smith and Monica Ali.
However, unlike Ali and Smith (for whom Brick Lane and White Teeth were debuts), it is important to note that when Small Island was first published in 2004, Levy was already an established author with three novels under her belt: Every Light in the House Burnin' (1994), Never Far from Nowhere (1996) and Fruit of the Lemon (1999). However, an understanding of Levy's work cannot simply be reduced to the 1990s.
Born in London in 1956, Levy draws on the postwar period more broadly within her fictional work. Andrea Levy's parents travelled from Jamaica to England on the now famous SS Empire Windrush in 1948. It is a journey Levy fictionalises in her first novel, Every light in the House Burnin'. Described by the Times Literary Supplement as 'An extremely powerful novel, a striking and promising debut', the book opens, not with the expected transatlantic journey from the West Indies, but with a family trip from London to Pontin's Holiday Camp. While the scene may be anecdotal in terms of the novel as a whole, it is by 'provincialising' the trope of travel, that Levy begins to draw attention to some of the discrepancies and differences (in terms of class, gender and generation) that cut across the received histories of Black Britain. The narrative of Every Light in the House Burnin' is told by Angela Jacob, a young Black woman, born and brought up on a council estate in London. The chapters shift between memories of the past and Angela's childhood in the city, and the present in which Angela's father is sick with cancer. The balance between the comic and the tragic created by this shift, as the narrator recollects her youth from her father's bedside, makes this an extremely moving debut.
In her next novel, Never Far from Nowhere, Levy remains with the council estate setting. Here though it forms the backdrop to the story of two very different sisters, Olive and Vivien. Like Angela Jacob, these two characters have Jamaican parents, but are born and bred in London. Where the first novel documents Angela's first encounter with unfamiliar cuisine (pizza, avocado), so the second novel has the family watching Coronation Street or sampling spaghetti Bolognese for the first time 'It's very nice, Peter, very nice, but I don't like foreign food' says Olive's mum. Levy is doing something very different to the more self-consciously 'worldly' narratives of, say, a V. S. Naipaul here, as she elaborates on a 'local', estate-based Black English culture. (Levy has commented on the Englishness of her own childhood in an essay entitled 'This is My England' (2000), a childhood where she recollects playing rounders and skipping, or watching soap operas and Dr Who.)These issues of local identity and ethnicity emerge as a tension in Never Far from Nowhere, Olive identifies herself as authentically 'black' and longs to 'return' to Jamaica, while Vivien, who has a lighter complexion than Olive, 'passes' as white.
In Fruit of the Lemon, the horizons of Levy's fiction extend well beyond the inner-city council estate to include Panama, Cuba and Harlem, not to mention Scotland. It tells the story of Faith Jackson, whose world is turned upside down when she discovers that her parents have decided to return to Jamaica to retire. On travelling to the Caribbean herself, however, Faith finds herself entranced by the narratives of her Aunt Coral and the family history she unravels within them. As Fruit of the Lemon reveals the genealogy of Faith's family, a tale of roots, becomes one of routes in a novel that crosses seas and continents. This is a novelist as much at home fictionalising the 'internal' histories of Black Britons as she is telling the transatlantic tale of the Caribbean Diaspora. Levy is an English novelist who remains defiantly outside the limits of Englishness 'Saying that I'm English doesn't mean I want to be assimilated; to take on the white culture to the exclusion of all others ... I cannot live without rice and peas. I now dance when Jamaica wins anything...'
Questions of English-ness and of Diaspora are also central to Levy's latest novel, Small Island. The book moves between England and Jamaica before and after World War II, and is narrated by four characters: the Jamaican Gilbert, his new wife Hortense, their English landlady, Queenie, and her husband, Bernard. As this structure suggests, Small Island operates through the establishment of a series of parallels: between London and Kingston, between husbands and wives, between past and present. This symmetrical structure, in which 'small island' refers to both Britain and Jamaica, allows Levy to both announce and undermine a series of differences between English-ness and West Indian-ness. It is in this way that Small Island reveals both the tragedy of mutual ignorance and the possibilities of cross-cultural intimacy, overlap, and interaction. Critics have praised the novel's refusal of easy racial binaries and its nuanced characterization in this respect. For example, Hortense's confident sense of superiority undermines a simple sense of the black British immigrant as passive victim, and implies that snobbery and prejudice were also aspects of West Indian character.
In addition to winning several prizes, in 2007 Levy's novel was the chosen text for the largest mass-read event ever held in the UK. Involving the distribution of 50,000 free copies of the novel to readers across the country (from Cornwall to Glasgow, Hull to Liverpool), Small Island was read in conjunction with the abolition of slavery commemorations in 2007. While some black British readers have expressed scepticism about the novel's conspicuous success, others have claimed it a contemporary classic. Most notably perhaps the respect poet and political activist Linton Kwesi Johnson has said 'It is a work of great imaginative power which ranks alongside Sam Selvon's The Lonely Londoners, George Lamming's The Emigrants and Caryl Phillips' The Final Passage in dealing with the experience of migration'.
Dr James Procter, 2008
Bibliography
2014
Six Stories and an Essay
1996
Never Far from Nowhere
1994
Every Light in the House Burnin'
Awards
2010
Man Booker Prize for Fiction
2005
British Book Awards Decibel Writer of the Year
2005
British Book Awards Literary Fiction Award
2005
Commonwealth Writers Prize (Overall Winner, Best Book)
2005
Orange of Oranges Prize
2005
Romantic Novelists' Association Award
2004
Orange Prize for Fiction
2004
Whitbread Book of the Year
2004
Whitbread Novel Award
1998
Arts Council Writers' Award