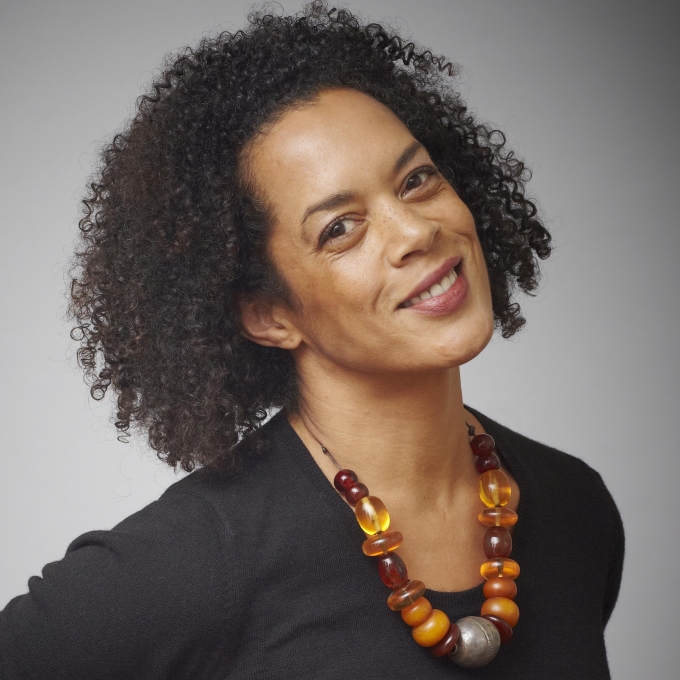 Aminatta Forna
Publishers:
Agents:
Biography
Aminatta Forna was born in Glasgow, raised in Sierra Leone and the United Kingdom and now divides her time between London and Sierra Leone.
Her published works include The Devil that Danced on the Water (2002), a memoir of her dissident father and her country, Ancestor Stones (2006), a novel set in West Africa, The Memory of Love (2010), The Hired Man (2013) and The Angel of Mexico City (2014). 
In 2003, The Devil that Danced on the Water was shortlisted for Britain's most prestigious non-fiction award, the Samuel Johnson Prize 2003. The book was serialised on BBC Radio, also in The Sunday Times newspaper, and selected for the Barnes & Noble Discover New Writers series.
Ancestor Stones was a New York Times Editor's Choice book, selected by the Washington Post as one of the Best Novels of 2006 and one of The Listener Magazine's Best 10 Books of 2006. In 2007 Aminatta was named by Vanity Fair as one of Africa's most promising new writers. Ancestor Stones is winner of the 2007 Hurston/Wright Legacy Award (Debut Fiction), was longlisted for the International Dublin IMPAC Award and was the 2008 winner of the LiBeraturpreis in Germany.
Aminatta's second novel, The Memory of Love, a story about friendship, war and obsessive love, was published in 2010 and won the 2011 Commonwealth Writers' Prize (Overall Winner, Best Book). In 2010, she was also shortlisted for the BBC National Short Story Award.
The Hired Man tells the story of a Croatian village and the English family who buy a holiday home there, it is a tale of war, betrayal and secrets that linger. The Hired Man was picked as one of the best books of 2013 by NPR, The Boston Globe, The San Francisco Chronicle, The Independent, The Evening Standard, The Australian and the NZ Listener. It was a Barnes & Nobles 2013 Critics Choice and nominated for the 2014 IMPAC Award.
Aminatta is on the advisory committees of the Royal Literary Fund and the Caine Prize for African Writing. Her television credits include the arts documentary Through African Eyes (BBC), the documentary series Africa Unmasked (Channel 4) and in 2009, The Lost Libraries of Timbuktu (BBC). Her journalism has appeared in Granta, The Economist, The Sunday Times, The Observer, Vanity Fair and Vogue Magazine.
She is currently Lannan Visiting Chair of Poetics at Georgetown University and Professor of Creative Writing at Bath Spa University. In 2011 and 2013 she held the post of Sterling Brown Visiting Professor at Williams College Massachusetts.
In 2014 Aminatta Forna was named as a winner of a Donald Windham-Sandy M. Campbell Literature Prize awarded annually by Yale University. She has been named a finalist for the 2016 Neustadt Award. Both prizes are awarded for an author's body of work.
Critical perspective
Aminatta Forna's incisive essay 'The Last Vet', published in Granta magazine (109, Winter 2009), can be seen as emblematic of her writing as a whole. It depicts the prevalence of dogs in Freetown, Sierra Leone, and the efforts of one man, Dr Jalloh, to alleviate their plight. In so doing, it provides insights into a society still ravaged by a recent civil war 'that lasted ten years and killed countless and uncounted numbers of us' - for example, the importance of dogs for personal security, and for scavenging refuse in the streets – even eating the corpses of rebel soldiers. Alongside these incidentally shocking details goes a vein of autobiography that flashes back to herself as a child in the city, and her impulse to rescue street dogs, who 'died of disease, of being hit by cars, of falling off balconies, generally of life expectancy in the Third World'. With this adroit combination of reportage and memory, an ethical theme develops: the inter-relationship of dogs and people, the links between animal and human rights, in the process of reconstruction. By contrast, her 1970s childhood had witnessed the country sliding into chaos: 'In a time of lies, I found honesty and loyalty among the dogs'.
Forna's increasing reputation has led to regular appearances at literary conferences and festivals world-wide. Her writing encompasses journalism, memoir, and the highly-praised novels Ancestor Stones (2006) and The Memory of Love (2010), the latter winning the Commonwealth Writers Prize and being shortlisted for the 2011 Orange Prize for Fiction. In both fiction and non-fiction forms, her work is thoroughly researched. She is a trained journalist, having worked for the BBC for ten years, and has made television documentaries, often on African subjects. She has visited hospitals and archives, conducted interviews, or sought out the collective memory of her extended family. Essential to her concerns is her multi-cultural identity, as the youngest child of a Scottish mother and an idealistic Sierra Leone doctor - who became the country's finance minister and later its most high-profile judicial victim. Her father's participation in turbulent national politics, and subsequently her parents' divorce, led what she called 'a pattern of sudden departures and unheralded arrivals in new countries that would mark my childhood'. Such a personal history has given her not only a keen attention to issues involving Africa and the West, but also, from 2002 onwards, experience in helping set up sustainable development projects in her ancestral village of Rogbonko.
She came to prominence with The Devil That Danced On the Water (2002), an evocative memoir of her father Mohammed Forna. It opens, 'I am ten years old. It is 30 July 1974' – the day on which she saw him for the last time, being detained by agents of the oppressive Siaka Stevens regime. The book triumphs by answering its own rhetorical question - 'what use against the deceit of a state are the memories of a child?' – and by searching for the truth of what happened to her father, and Sierra Leone itself. Returning in 2000, she found Freetown a city 'full of living ghosts'; refugees, amputees and the rebel perpetrators of horrors existing in destitution. 'Now the aid agencies were a new, though different, occupying force'. Tracking down those she believed responsible for betraying her father, interrogating their testimonies, she nevertheless questions her own motives, 'seeking salve for old wounds among people whose own suffering was so raw'. A recent interviewer, Boyd Tonkin, reported that Forna 'believes her decision to write a memoir of these excruciating events cleared the road to fiction' (The Independent, 4 June 2011).
Ancestor Stones (2006) gives us episodes from the life stories of four West African women – Asana, Serah, Hawa, Mariama - who also represent their country's history, from Colonial rule to Independence and the later descent into bitter violence. They are Londoner Abbie's aunts, who inspire her to regenerate the family's coffee plantation. The Kholifa family tree prefaces the narrative, showing the inter-connectedness of characters in a traditional polygamous system of wives. Asana, in 1926, tells of her twin who becomes a spirit, and their encounter with a white hunter, 'the moon-shadow man'. Hawah works for the manager of a gold mine whose workers go on strike, until soldiers and the District Commissioner intervene. Serah is a Returning Officer in the 1956 Election, who advises a solitary voter how to vote, then uses her fingers and toes to cause the 'surprise win of one Solomon Bio, representative of the People's Progress Party'. But Serah's husband is a government bureaucrat, 'drafting new laws to take away our freedom'. The awful consequences of this become apparent over the years. The most horrifying episode, in 1998, finds the elderly Asana hiding in her home from looting rebel soldiers, eventually emerging from a box to find herself in 'a world where suddenly we were all lost,
The fourth aunt is Mariama, traumatised by the war, with whom British psychologist Adrian Lockheart tries to engage. Lockheart re-appears in The Memory of Love as a participant in one of two love triangles spanning the generations. But he is also prepared to listen to the story told by a dying man, Elias Cole, in a Freetown hospital struggling to cope with victims of atrocities. This enthralling novel was described by Arifa Akbar as 'dramatising the nation's fractured sensibilities in the aftermath of the civil war' (The Independent, 2 April 2010), interweaving meditations on friendship, obsessional love, betrayal and self-justification. Cole is a former academic who, as he chillingly puts it, 'made peace with power', while his colleagues and students were detained and tortured by the government. Moving back and forth from 1969, Cole sets out his rationale: self-preservation, complicated by his lust for dissident colleague Julius's alluring wife (whom Cole later marries, finding himself 'in a love triangle with a ghost').
Meanwhile, hard-pressed orthopaedic surgeon Kai and Lockheart strike up a friendship, until they discover they are in love with the same woman, nightclub singer Mamakay. Just how the two parallel plotlines of love and loss are linked must be left for the reader's pleasure. Kai's own war experiences include being kidnapped by rebel soldiers, alongside a nurse who was murdered. Indeed, there are some horrific vignettes, notably of a mental patient who becomes hysterical at the smell of roasting meat, and a woman suffering memory loss who discovers her daughter has married a rebel leader: 'The years are carried not upon her body, but in the light of her eyes'. Despite its tragic trajectory, the novel ends on a note of hope – as is characteristic of Aminatta Forna's writing. Kai decides to stay on at the hospital, his nightmares being replaced by dreams that leave him 'with a sensation of well-being, of possibility'.
Dr Jules Smith, 2011
Bibliography
2014
The Angel of Mexico City
2002
The Devil that Danced on the Water
Awards
2013
NPR Best Book of 2013
2013
Barnes & Noble 2013 Critics Choice
2011
Commonwealth Writers' Prize (Overall Winner, Best Book)
2011
The Warwick Prize for Writing
2010
BBC National Short Story Award
2010
Aidoo-Snyder Book Prize
2008
LiBeraturpreis (Germany)
2007
Hurston/Wright Legacy Award (Debut Fiction)
2003
Samuel Johnson Prize