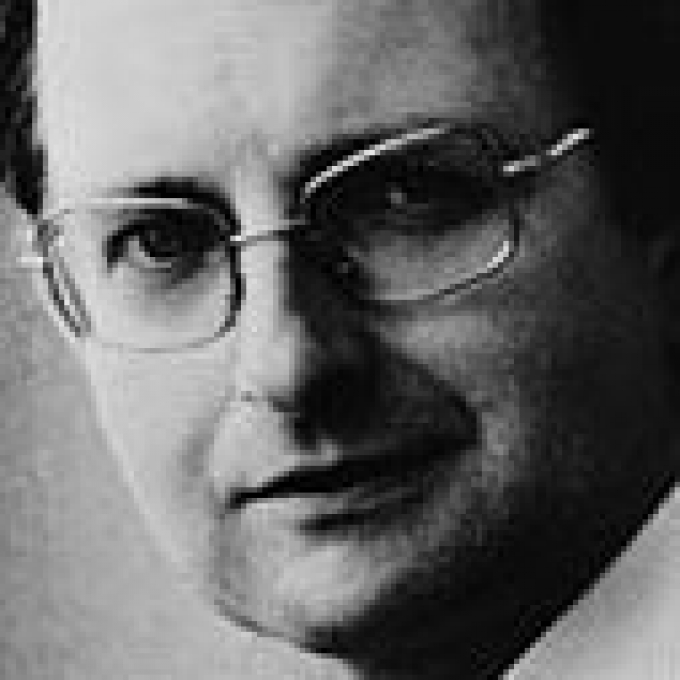 Biography
Allan Massie was born on 19 October 1938 in Singapore, and was educated at Trinity College, Glenalmond and Trinity College, Cambridge.
He began his career as a teacher (1960-71) at Drumtochty Castle School, and also taught English as a second language in Rome (1972-5). He was Creative Writing Fellow at Edinburgh University (1982-4) and at Glasgow and Strathclyde Universities (1985-6). He was a member of the Scottish Arts Council (1989-91), a Trustee of the National Museums of Scotland (1995-8), and is a Fellow of the Royal Society of Literature.
Allan Massie was a columnist for the Glasgow Herald (1985-8) and the Sunday Times Scotland (1987-91), and has been fiction reviewer for The Scotsman since 1976. He has been a columnist for the Daily Telegraph since 1991, The Daily Mail since 1994, and the Sunday Times Scotland since 1996. A former editor of the New Edinburgh Review, he also contributes to the Sunday Telegraph and The Spectator.
His first novel, Change and Decay in All Around I See was published in 1978, followed by The Last Peacock (1980), which won the Frederick Niven Literary Award, and The Death of Men (1981), winner of a Scottish Arts Council Book Award. His fiction also includes the acclaimed Imperial sequence, a series of historical novels set in the Roman Empire, including Augustus: The Memoirs of the Emperor (1986), Tiberius: The Memoirs of the Emperor (1991) and Caesar (1993). Caligula (2004), a further novel in the sequence, tells the story of the infamous, 'mad' Roman emperor.
Allan Massie is also the author of a trilogy of novels about four brothers set during the Second World War: A Question of Loyalties (1989), The Sins of the Father (1991) and Shadows of Empire (1997).
A further trilogy comprises of The Evening of the World: A Romance of the Dark Ages (2001), set during the fifth century A.D; Arthur the King (2003); and Charlemagne and Roland (2007). His latest novels are Death in Bordeaux (2010), Dark Summer in Bordeaux (2012) and Cold Winter in Bordeaux (2014), his Bordeaux thrillers featuring Superintendent Lannes and set in the Vichy era.
His non-fiction books include works about Muriel Spark, Colette and Byron. The Royal Stuarts: A History of the Family that Shaped Britain was published in 2011.
Allan Massie is married with two sons and one daughter and lives in Selkirk, Scotland. He was appointed Commander of the Order of the British Empire (CBE) in the 2013 Birthday Honours for services to Literature. 
Critical perspective
Allan Massie is a prolific Scottish novelist, an historian and literary editor, as well as a lively and controversial journalist for various newspapers in both Scotland and England.
Of Conservative persuasion (Massie is an outspoken critic of Scottish devolution), Massie's preference for traditional and historical narrative forms, and his penchant for fictionalizing powerful individuals and elite society is arguably attributable to his ideological outlook. Political essays and accounts such as How Should Health Services Be Financed? A Patient's View (1988),The Novelist's View of the Market Economy (1988), and more recently, The Thistle and the Rose: Six Centuries of Love and Hate Between Scots and English (2005), and Scottish Cultural Identity (2006) have earned him his fair share of critics in Scotland, including notable novelist natives, James Kelman and Irvine Welsh.
Having said this, Allan Massie's Roman biographies, which include Augustus: The Memoirs of the Emperor (1986), Tiberius: The Memoirs of the Emperor (1991), Caesar (1993), and Nero's Heirs (1999), have had a broader cultural appeal, and manage to transcend easy political affiliations. As such they might be regarded as the backbone of his literary career to date. Trevor Royle captures Massie's contradictions well:
'Allan Massie occupies a curious place in Scottish letters. As a journalist and political commentator he embraces the politics of the conservative new right; in newspaper columns and elsewhere he has espoused the economic dogma of Margaret Thatcher (the British prime minister between 1979 and 1990), yet he is also a novelist of rare talent whose sympathies belong to the corrupted and the downtrodden, whatever their rank in society.'
The Roman biographies have a large and devoted readership appreciative of the historical learning and scholarship which is combined with an easy, accessible style that gives the narratives an immediacy, veracity and vitality. Written in the first person, and from the point of view of monumental figures like Augustus, Massie is credited with breathing fresh life into his subjects. Indeed his most successful biographies, such as Tiberius, have earned him comparison with contemporary writers such as Brett Easton Ellis on the online website, Amazon.co.uk. Professional critics have been equally unrestrained in terms of their enthusiasm. Thus we have Tom Adair writing of Caesar in The Independent: 'It makes for a rounded, lucid, amusing, intriguing account. Massie's authority of tone and control of the elements and nuances of the novel are not in doubt. It is a piece of bravura invention, in scholarly guise, which perhaps only Anthony Burgess, of present living writers of historical novels, might have bettered.'
As a Scotsman, Massie remains closely attached to his country, despite his outspoken views against Scottish devolution, and is well known locally for his portraits of Aberdeen (1984), Edinburgh (1994) and Glasgow (1989). What his historical biographies have done for European history, his geographical 'biographies' have done for the modern histories of urban Scotland. More generally, there is a worldly sophistication about Massie's writing which wanders with seemingly effortless ease from postwar London (Change and Decay in All Around I See, 1978), to wartime France (A Question of Loyalties, 1989), and present day Scotland, from '70s Italy (The Death of Men, 1981) to ancient Rome (The Evening of the World: A Romance of the Dark Ages, 2001).
The Evening of the World is the first in an historical trilogy that promises the epic scope which fans of Massie's earlier work have come to expect. The novel is set at the fag end of the Roman Empire and centres upon Marcus as he sets out on journey of discovery that takes him from Rome to Greece and beyond. In the second instalment, Arthur the King, Massie delivers a playful and at times downright mischievous reworking of Arthurian legend. In the third, Charlemagne and Roland (2007), we have another narrative told in the form of a homily, but by contrast some readers found it muted and disappointing. Nevertheless critics have been balanced in their assessments of the novel, as the following review from The Independent suggests:
'Anachronism is both Massie's best weapon and his nemesis … Massie, in Brechtian fashion, jars and judders us … For all this, he is a mighty story teller, and his learning gleams from his knowledge of the Dark Ages. He may play fast with both fact and fiction, but he never plays loose. Just as you're wondering what happened to the last historically dodgy digression, he scoops it up into the plot.'
Allan Massie's latest novel, Surviving (2009), is an unusual and in some ways unexpected work, not to mention a significant and original departure from much contemporary writing, and from Massie's own historical fiction. What connects them is their constant and gleeful allusion to key figures of cultural history (here we have Lowrie, Hemingway and Fitzgerald, big drinking writers who haunt our alcoholic protagonists). Set in present-day Italy, the book has a dark humour about it, focusing on three key characters as they attend an Alcoholics Anonymous session. Surviving slowly unravels the pasts of Kate, Belinda and Tom, while leaving certain enigmas strategically in place. The novel's preoccupation with private lives represents a refreshing departure from the public and political histories for which Massie is today best known.
Dr James Procter, 2010
Bibliography
2014
Cold Winter in Bordeaux
2012
Dark Summer in Bordeaux
2012
The Spectre of Vichy
2011
The Royal Stuarts: A History of the Family that Shaped Britain
2007
Charlemagne and Roland
2006
Scottish Cultural Identity
2005
The Thistle and the Rose: Six Centuries of Love and Hate Between Scots and English
2001
The Evening of the World: A Romance of the Dark Ages
1994
The History of Selkirk Merchant Company: 1694-1994
1993
These Enchanted Woods
1991
Tiberius: The Memoirs of the Emperor
1991
Scotland and Free Enterprise
1991
The Sins of the Father
1990
The Novel Today: A Critical Guide to the British Novel, 1970-1989
1989
A Question of Loyalties
1988
The Novelist's View of the Market Economy
1988
How Should Health Services Be Financed? A Patient's View
1987
P.E.N. New Fiction: Thirty-Two Short Stories
1986
Augustus: The Memoirs of the Emperor
1986
Colette: The Woman, the Writer, and the Myth
1984
A Portrait of Scottish Rugby
1984
Eisenstaedt: Aberdeen, Portrait of a City
1983
Edinburgh and the Borders: In Verse
1980
Ill Met by Moonlight: Five Edinburgh Murders
1978
Change and Decay in All Around I See