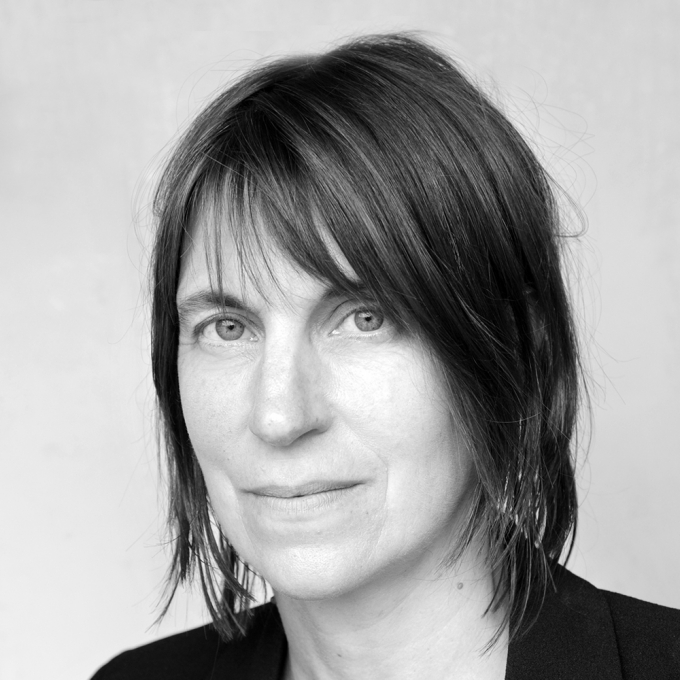 Alice Oswald
Publishers:
Agents:
Biography
Alice Oswald lives in Devon.
 She trained as a classicist and was the recipient of an Eric Gregory Award in 1994. Her first collection of poetry, The Thing in the Gap-Stone Stile (1996), includes poems reflecting her love of gardening and the entertaining long poem, 'The Men of Gotham'. This collection won a Forward Poetry Prize (Best First Collection) in 1996, and was shortlisted for the T. S. Eliot Prize in 1997.
Her second collection is Dart (2002), a long work which combines verse and prose, and tells the story of the River Dart in Devon. To write this poem, she spent three years collecting information about the river and talking to people who use the river in their daily lives. The result is a highly original dream-like poem told from a variety of perspectives. Jeanette Winterson called it a '… moving, changing poem, as fast-flowing as the river and as deep … a celebration of difference …' (The Times, 27 July 2002). Dart won the T. S. Eliot Prize in 2002.
In 2004, Alice Oswald was named as one of the Poetry Book Society's 'Next Generation' poets. Her collection, Woods etc., was published in 2005, and was shortlisted for the Forward Poetry Prize (Best Poetry Collection of the Year) and the T. S. Eliot Prize. In 2007, her poem 'Dunt' won the Forward Poetry Prize (Best Single Poem).
Her subsequent books are Weeds and Wild Flowers (2009), illustrated by Jessica Greenman, shortlisted for the 2009 T. S. Eliot Prize and winner of the inaugural Ted Hughes Award for New Work in Poetry; A Sleepwalk on the Severn (2009), a poem for several voices; Memorial (2011), a 'filleting' of The Iliad which was shortlisted for the T.S. Eliot Prize (though Oswald withdrew from the competition in protest against the prize's funding); and Falling Awake (2016), shortlisted for the T.S. Eliot Prize and the Forward Prize for Best Collection.
Critical perspective
In 'Interview with the Wind', published in The Guardian during May 2009, its speaker says, 'I think of the Wind as the Earth's voice muscle, / Very twisted and springy'.
The poem continues: 'Obviously it speaks in verse, obviously / It inhales for a while and then describes by means of breath / Some kind of grief, what is it?' The wind is finally envisioned as a 'huge, hushed up, / Inexhaustible, millions of years old sister', of whom it asks: 'is she serious?' One might call this charmingly enigmatic, and characteristic of Alice Oswald, a poet remarkable for her personifications of Nature, giving its many voices full play. She draws not only upon acute observations of birds, beasts, and flowers in landscapes, but also upon their topography, history, human inhabitants and spiritual dimensions. If this makes her work sound high-minded, it's also delightfully eccentric, highly rhythmical – she often uses G.M. Hopkins' sprung rhythms –and humanely sympathetic to her subjects.
Oswald is best known for Dart (2002), her book-length poem that won the T.S. Eliot prize. This is a complex and richly polyphonic work, probably best appreciated after a look at her earlier publications, which began with The Thing in the Gap Stone Wall (1996). She was (and remains by occupation) a gardener poet, whose workday jobs informed her poems and a self-portrait of herself 'With a task and a rake, / with a clay-slow boot and a yellow mack ('Pruning in Frost'). There's also a Stanley Spencer-like vision of 'Gardeners at the Resurrection', or in 'The Apple Shed' sheltering from rain. 'Here I work in the hollow of God's hand', another confides, 'the flowers come, the rain follows the wind' ('Prayer'). The sea and estuaries provide settings for skilfully metaphysical sonnets, while the book concludes with the water-borne legendary voices of 'The Wise Men of Gotham'. Oswald likened her poetic method then as being like dry-stone walling, 'finding discrete blocks of words and jamming them together to make something unshakeable' (Poetry Book Society Bulletin, Spring 1996).
She went on to state that she wanted her next poems to reflect more complexity and open-endedness, 'something baroque and growing, more like hawthorn'. This does look forward to the free-flowing poetry she develops triumphantly for Dart, with the imaginative focus switching from the garden to the river. It was inspired by the 'mutterings' of the River Dart in Devon, and was described by the author (PBS Bulletin, 2002) as 'a map poem or song line' whose structure comes from the river, its transitions being geographical not rational. The documentary element is based on numerous interviews with people who live and work along the river, whose stories dissolve in and out of a plethora of voices – human, mythic, even industrial – and poetic forms. It has been most often compared to Dylan Thomas' Under Milk Wood, for its rhythmic and vocal complexity (though it isn't a play and doesn't have Thomas' broad humour). Michael Longley, chair of the T.S. Eliot prize judges, aptly remarked that 'its intermingling of poetry and prose feels natural, rhythmically inevitable'.
What we find within is an amazingly rich collection of incident and imagery, dexterously assembled and always interesting. It contains, the author pointed out, 'a rush of selves' as well as 'a stronghold of other life forms'. It has some truly beautiful visionary lines: 'And then I saw the river's dream-self walk / Down to the ring mesh netting by the bridge / To feel the edge of shingle brush the edge / Of sleep and float a world up like a cork / Out of its body's liquid dark'. The natural world of 'Large Blue Butterflies' breeding and 'frogs singing lovesongs' is alive. This is no idyll, however. Perhaps recalling long-time Devon resident Ted Hughes, one voice describes a heron whose 'wings were the width of the river, / I saw it eat an eel alive / and the eel chewed its way back inside out / through the heron's stomach'. Having opened with an old man on Dartmoor, the work ends with 'water's soliloquy' which contains 'All names, all voices, Slip-Shape, this is Proteus, / … Driving my many selves from cave to cave'.
Introducing the poems in Woods etc (2005), Oswald observed they had 'emerged, one excitement at a time' over eight years and that 'quite a few' actually pre-dated Dart. These are lyrical poems about Nature, but also about the divine in Nature; 'Tree Ghosts', 'Song of a Stone' and the prayers of seagulls: 'O God the featherer, / lift us if we fall, / preserve the frenzy in our mouths, / the yellow star in the eyeball' ('Seabird's Blessing'). Another meditation on birdsong sees it as assembling the earth 'out of nine notes and silence', as 'it gathers the big bass silence of clouds / and the mind whispering in its shell'. The trees and their leaves form a kind of natural theology, 'the thick reissuing starlike shapes / of cells and pores and water-rods / which builds up, which becomes a pressure, / a gradual fleshing out of a longing for light' ('Leaf'). The human takes its place in the cosmic scheme of things, as on 'Easternight, the mind's midwinter', when its narrator stands in the 'soaking darkness' of a big field behind the house: 'and for a moment, this high field unhorizoned / hung upon nothing'.
With her most recent works, Oswald respectively returns to her favourite river scenario and charmingly personifies wild flowers and weeds. Like Dart, A Sleepwalk on the Severn (2009) is based on interviews she conducted with the people associated with the river, and effectively choreographs their voices. As the title suggests, a dream-like atmosphere is summoned up, taking place at night over five phases of the Moon. It accompanies the narrator in tracking over the estuary, observing its 'reedy lay-by' and wading birds with 'white napkins'. This narrative sweep and eerie nocturnal realm is in contrast to the small-scale vignettes of Weeds and Wild Flowers (2009). In this book of light-hearted poems (and fine etchings by her friend Jessica Greenman), we are introduced to 'rootless misfits, half-flower half-human' such as Fragile Glasswort ('last seen in the marshes / standing in gumboots, weeping huge, mud-troubled splashes') and Narcissus: 'a variable man-woman of the verges, / wearing the last self-image I was left with'. There's also Snowdrop, with 'her wild-flower sense of wounded gentleness', while Scarious Chickweed is 'a little freakish man / escaping from the dark'.         
Alice Oswald once claimed she was 'not a nature poet, though I do write about the special nature of what happens to exist' (PBS Bulletin, Spring 1996). More than a decade on into her career, we can perhaps accept the poetic truth of this. She certainly is a special kind of poet – re-imagining Nature's contemporary aspects in truly original ways.
Dr Jules Smith, 2009
Bibliography
2009
A Sleepwalk on the Severn
2009
Weeds and Wild Flowers
2005
The Thunder Mutters: 101 Poems for the Planet
2002
Earth Has Not Any Thing to Shew More Fair: A Bicentennial Celebration of Wordsworth's Sonnet Composed upon Westminster Bridge
1996
The Thing in the Gap-Stone Stile
Awards
2016
T.S. Eliot Prize (shortlist)
2016
Costa Book Award for Best Poetry Collection
2016
Forward Poetry Prize for Best Collection (shortlist)
2011
T.S. Eliot Prize (shortlist, withdrew)
2009
T. S Eliot Prize (shortlist)
2009
Ted Hughes Award for New Work in Poetry
2007
Forward Prize for Best Single Poem
2007
Geoffrey Faber Memorial Prize
2005
Forward Poetry Prize for Best Collection (shortlist)
2005
T. S. Eliot Prize (shortlist)
1997
T. S. Eliot Prize (shortlist)
1996
Arts Foundation Award for Poetry
1996
Forward Poetry Prize or Best First Collection