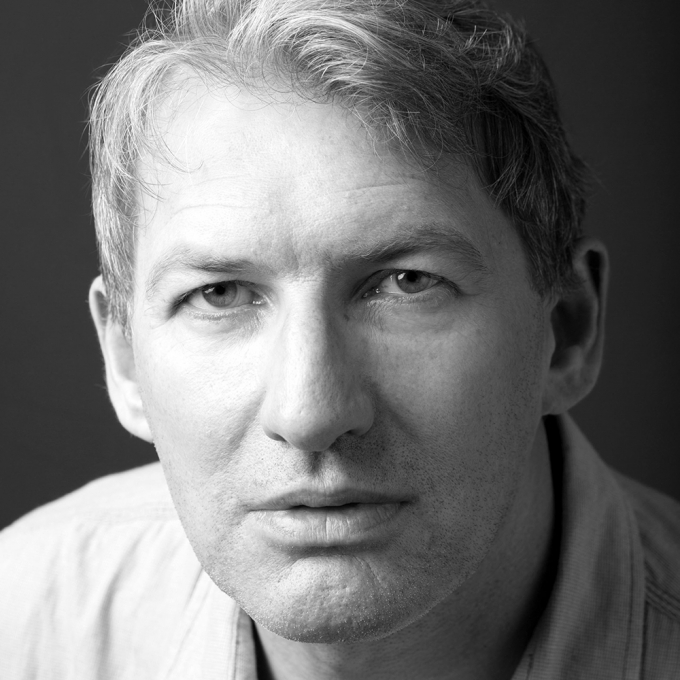 Alan Warner
Publishers:
Agents:
Biography
Scottish novelist Alan Warner was born in 1964.
Together with Irvine Welsh and A. L. Kennedy he is seen by many critics as one of the most exciting voices in contemporary Scottish literature.He is the author of several novels: the acclaimed Morvern Callar (1995), winner of a Somerset Maugham Award; These Demented Lands (1997), winner of the Encore Award; The Sopranos (1998), winner of the Saltire Society Scottish Book of the Year Award; The Man Who Walks (2002), an imaginative and surreal black comedy; and The Worms Can Carry Me to Heaven (2006). Morvern Callar has been adapted as a film, and The Sopranos is to follow shortly.
His short story 'After the Vision' was included in the anthology Children of Albion Rovers (1997) and 'Bitter Salvage' was included in the Disco Biscuits (1997).Alan Warner lives in County Wicklow in Ireland. In 2003 he was nominated by Granta magazine as one of 20 'Best of Young British Novelists'. His novel, The Stars in the Bright Sky (2010), is a sequel to The Sopranos. Other books include The Deadman's Pedal (2013) Their Lips Talk of Mischief (2015).
Critical perspective
Over the past two decades, a new image of Scotland has grown up in the work of writers like Irvine Welsh, Iain Banks, James Kelman, and others, where we are no longer encouraged to see the country as the land of rosy-cheeked lads with bagpipes and lassies in tartan and velvet, but as a place of flesh and blood characters with social problems - unemployment, poverty, isolation, boredom, lack of social stimulation - searching desperately, be it through humour, rave parties, sexual promiscuity, drug or alcohol abuse, violence or crime, for a way out.
Whereas the majority of the above-mentioned writers concentrate on urban Scotland however, Alan Warner turns his attention to life in the rural areas, particularly on the coast and islands. His work shows an intimate knowledge and appreciation of landscape, climate and the changing of the seasons and how this affects the lives of the humans who inhabit the landscape. Never, for example, are we allowed to forget how the winter can kill a person in minutes, as it did the pilot in These Demented Lands (1997) who survived a plane crash only to die of exposure on the winter hillside. His descriptions range from the banal - 'my bottom was saturated wet-through on the sodden grass' - to the poetic: 'the purple bruises of bluebell banks had begun to appear on the slopes above the hotel'; 'the bus was slithering and swaying into the lowlands - instead of the impossible places, the ground now became creamy pastures, high walls, the mosses killed by city-nearness, came up close to the window'.
Lest the reader think for one minute that the Highlands are backward or cut off from the urban world, however, Warner litters his works with all the accoutrements of modern living. Drugs, rave parties and discotheques are a common motif - his interest in the rave culture in fact, has led him to be considered a member of the group (including, amongst others, Irvine Welsh), first nominated by the magazine The Face as the 'chemical generation'. Mobile telephones, CD players, computers, television aerials, satellite dishes, private planes, scuba-diving equipment and naval submarines also root Warner's Scotland firmly in the twenty-first century. His descriptions of places and buildings - from the tree church in Morven Callar (1995), to the Drome Hotel in These Demented Lands (1997), the convent in The Sopranos (1998) and the burial place at the groom's old cottage in The Deadman's Pedal (2012), are mini masterpieces, a breathtaking combination of the hyper-real (complete with smells and temperatures) and the gothic. One specific example is the house of The Man Who Walked, from the book of the same name. The description begins in a restrained manner 'The garden was not kept with accuracy. There was no differences between the scrub around the house and the actual garden where it began …' then gallops on wildly through a minutely detailed description of the smell 'canned pilchards, sweat and something else, worser', the old man's collection of disused sinks, baths, cisterns, drinking troughs and mangers ('something to do with his water obsession'), his bar stool collection, the old Coke vending machine, culminating with a report of how the man had collected 'Scotia's swankiest newspapers' and used them to turn his home into a network of papier-maché tunnels, igloos and cupolas to which he liked to invite 'crazies and freethinkers from miles around'.
Warner, inspired by having bought a holiday apartment in Spain, moves away for the first time from Scottish settings to a Mediterranean landscape in his novel The worms can carry me to Heaven (2006). Like any northern European coming south, like a Grand Tour artist arriving in Italy, what hits Warner most and abounds in his novel is colour (orange awnings, striped yellow bikinis, salmon-pink brick, red shoes, a green warning beacon, terracotta sofas, the beige shoreline, brilliantly white surf) and the contrasts of light ('I have never seen such strong light', 'we were left alone with just the moon above us…leading a swarm of stars over a white sea…', 'in its enticing shades of different light sources I arrived on the cafè terrace'). But the natural beauty of the island has been sullied by man, by the property boom – the name of Follana's apartment block 'Phases Zone 1' seems to underline the inhumanity of the place he calls home. Half of his father's native village has been sold off to build a motorway. One evening his father looks down on what has been built and out comes Warner's lyrical beauty mixed with a strong sense of desolation: 'The steady movement of the air, like the proximity of some boiling insect nest, was the motorway sound. Along the coast, the red retreat of rear vehicle lights was flowing in a slimy way around the mountain and out of sight, like lava in a speeded-up documentary…The receded south-bound lanes hid the vehicles but brushed the top of the olive groves…with a cast of singular monochromatic headlights'.   In The Stars in the Bright Sky (2010), which sees the return of the same group of 'boaking lassies' that featured in The Sopranos, the majority of the novel takes place no longer in open landscape but in the alienating microcosm of Gatwick airport with its strangely socially levelled travellers divorced from their normal living patterns, bars and fast food restaurants, garish signage and air-conditioning systems. It is no coincidence perhaps that these books came out at a time when a number of writers were beginning to ask questions about man's responsibility towards his environment and his role within his surroundings. In his latest novel The Deadman's Pedal (2012),  Warner returns again to the landscape of the highlands.
But Warner is as interested in human beings as he is in place. His novels are peopled by a strange collection of salt-of-the-earth locals, people trying to get by, hormone laden young women, eccentrics, failures washed up from the south, upper-class twits and madmen. Warner does not seem to have a particular sex or age group he identifies with - he is equally at home with, and able to create credible narrative from, a group of frustrated chavettes (The Sopranos, The Stars in the Bright Sky) a cynical, half-crazed ex-mercenary (Brotherhood in These Demented Lands), a dapper, fastidious HIV positive Spanish town-planner with a specialisation in "design defects" (The Worms can carry me to Heaven) or a  painfully half-crippled railway employee working out his time until retirement (The Deadman's Pedal).  His characters are a mass of contrasts and paradoxes, never more so than in the personality generally considered to be Warner's piece de resistance, the splendid Morven Callar, from his first novel of the same name, who also re-appears in These Demented Lands.
Morven is a modern-day Moll Flanders, a personality of astonishing complexity. From one point of view she is a twenty-first century bimbette with a passion for quirky clothes, CDs, shaving her legs and painting her toenails. She has a casual attitude to sex, contraception and drugs, and is a mixture of matter-of-factness and cynicism with a strong instinct for self-protection. She is a calculating opportunist, seemingly without guilt or remorse, a raunchy woman of the world, who makes the most of her chances (she disposes of her dead lover's body, sends off his recently completed novel for publication with her own name on it, empties his bank account and blows the lot on expensive Mediterranean holidays, only to return penniless to Scotland). Yet there is another side to Morven: she could be seen as an innocent, a piece of flotsam bobbing on the waves of fortune ('you look like an angel come to this earth'). She is capable of great tenderness and human closeness - with the grandmother of her friend, for example, or for the dying Mr Brotherhood Senior in Warner's second book. She is adored by her foster-father, her best friend Lanna (though they temporarily fall out when Morven discovers she slept with her boyfriend) and the community in which she lives. Many of those who meet her have an urge to protect her, as does the Aircraft Investigator in These Demented Lands. But Morven knows what's good for her: she resists the possible Pygmalion scenario and the appalling but convenient alternative of selling herself sexually to the notorious owner of the Drome Hotel and spends a season washing plates and living in a seedy caravan in order to pay her debts. Her language is simple and direct. When a character tells her about Brotherhood's reported affair with Siamese twins for example she retorts, 'Big deal. I've done worse …. That's no so naughty; just being first to do it in Toytown'. Although her life is peppered with obscenities, her vocabulary is surprisingly ladylike. Morven is, without a doubt, her own woman, and one cannot help but respect her for this. Certain aspects of her story remain mysterious and unresolved: why did no one ever question the disappearance of her lover? Who is the father of her baby? What exactly was she doing during her time abroad? … but this only adds to her mystique and we live with the delicious expectation that she might make a re-appearance in a future novel.
Humour is never far from Warner's thoughts. The names of his characters: the Devil's Advocate (a religious character who looks into the lives of saints, 'an investigative journalist for God'); the Aircraft Investigator; The Man Who Walks (because he is so mad, no one wants to let him on the train); Most Baldy (to differentiate him from his brother who has slightly more hair); Sister Condron, alias Sister Condom; the inmates of the Psychiatric Hospital, skilfully depersonalised as Manic Coma (who never speaks) or Beautiful Screamer (the drug-spoiled nightmare sufferer) are worthy of Dickens. They give the characters a timeless quality and also serve the practical purpose of saving the reader from having to remember a series of possibly unusual names (in The Sopranos, this necessity is overcome by Warner giving us a list, a sort of dramatis personae in the opening chapter).
Warner is a master in the art of comic crescendo - he tends to start off with simple descriptions and then pile on one outlandish detail after another, often with a few obscenities for good measure. In The Man Who Walks, for example, the main character receives a phone call to say that his uncle has run away. Slowly, the caller explains how he escaped, revealing not only that he slaughtered the Nephew's pet budgerigars before going, but also that he took his mother's two sets of false teeth 'for his own mouth' and stole the World Cup kitty from the local pub. 'For a man with a glass eye, your uncle's pretty long-sighted when it comes to pub kitties', he ends laconically.
His similes are comically, startlingly apt: a young woman looking inside herself for a condom lost during intercourse has a facial expression "as if reaching for something fallen behind a cabinet"; a couple petting on a motorbike have "his helmet clenched there between them like a baby in a papoose". I do not know if Warner would appreciate the comparison, but I am often reminded when I read his funnier excerpts of his countryman, the comedian Billy Connolly - they seem to share the same taste for exaggeration, for combining obscenity with cheekiness and shocking their audience into laughter by their outrageousness.
Often Warner combines humour with extraordinary brutality. It is difficult to dislodge from one's mind for example the grisly but hilarious description of Morven Callar disposing of her dead lover's body. Fuelled up on period pain tablets, brandy and lager, 'bare-naked' apart from a pair of gloves, a tight fleshy coloured swimming cap, reddish-tinted swimming goggles and with nose clips on a fluorescent string clamped to her nostrils, she sets about chopping the stinking body up into manageable pieces for burying, whilst listening to her Walkman through earplugs sellotaped to her ears.
Certain subject matter crops up regularly in almost all his works – death, suicide, cemeteries and burials, including glass-topped tombs and upright corpses inside lifts; drinking and drug-taking and their lurid effluence; sex and its often tragic outcomes, ranging from school-pupil fumblings to group sessions and rape; madness, illness and disability, even the pathos of false teeth! Warner's trips into the macabre are often of the blackest, hallucinatory, nightmarish kind which might make some readers wince with distaste. Examples of this are in Orla's attempt to have sex with a young man dying of cancer in The Sopranos, the death of Brotherhood's father from AIDS, Brotherhood's childhood experiences ('Nails travelling at 300 m.p.h. can make quite a decoration of a child's body') and his ripping apart of a live stag using a rope and a Land Rover or the descriptions. Other instances are the illegal immigration rackets or the repetitive rape of Follana's wife in The worms can carry me to Heaven. As Warner himself would say, he deals with the "difficult, dark things" and his explorations can be rewarding, but there is little doubt that his novels are not for wimps.
His use of language is extremely rich and varied. His characters often use very informal, local speech patterns: the exclusion of the word 'of' for example as in 'a favourite pair trainers', 'four them were locked inside' or abbreviated questions 'Long ago that happen?'; modern slang ('cool', as in great, or 'Don't scum us out!' as in don't be disgusting); and dialect. The use of dialect gives an added dimension to the text, for who can resist the plumy, poetic richness, the hint of the long-lost origins of our present-day language in words like 'keened' (peeped), 'skelf' (splinter), 'chuddy' (chewing gum) 'oxter' (armpit), 'coory' (cower, snuggle) 'grallocking' (disembowelling), 'jaloused' (suspected), 'scunnered' (disgusted) or 'drookit' (drowned). The dialect is never as broad however as, say, Irvine Welsh's, and rarely interferes with meaning or makes the text difficult to read, though it must make the novels difficult to translate into other languages (without having to invest in expensive bi-lingual volumes, I found the pocket-sized Collins Gem Scots Dictionary (Harper Collins) very useful for some of the less known vocabulary). Sometimes obscenities and dialect can be used for dramatic effect – Simon in The Deadman's Pedal is shocked for example when his father uses "f" and "c" words with his belligerent employees when he never uses them at home. Simon himself, who understands but rarely uses dialect, expresses his outrage and anger when he hears that someone has gossiped to his girlfriend: "She's just a daft wee yap. The stable's gossiper. She's a yappity-yap blether of a clipe". Warner also uses repetition of words or strange inflexions of familiar words for emphasis: 'There was an anticipatory hushedness', 'trick-trickled away', 'freezing and freezinger'. It is difficult to know whether this is a hangover from the language of his origins or an individual trait - it may indeed be a mixture of the two - but it certainly adds texture to the narrative.
In The Worms can carry me to Heaven Warner has new possibilities with language: the story is narrated by a man who does not speak English, but it is not a novel in pigeon English – that would have been too laboured and might have interfered with what is essentially an existentialist confession. Warner ignores the language aspect by explaining that Follana hated English at school and was never good at it, so one presumes that the book as simply been "translated". We are aware that Follana inhabits another country but he becomes an everymen and the reader happily becomes familiar with his terrain. Very strong Spanish aspects occasionally jump out almost ridiculously and rather quaintly translated from the text however  to unbalance and remind the reader that we are in a foreign land - the way that the characters issue directly translated oaths such as 'The Host' or 'Mother of Mine', the fact that the cemetery at the top of the village is referred to as the classically Catholic "Heaven Hill", the main square as the 'Town Hall Plaza' and the illegal North African immigrant is referred to in almost Shakespearian terms as 'The Moor'.
Warner's most recent novel The Deadman's Pedal is said to be the first in a planned trilogy and has been seen by many critics as Warner's most mature work to date. It tells the story of a young man, Simon, working on the Oban to Glasgow railway in the 1970s. Since Warner himself grew up near Oban and worked for a time on the railway, it is seen by many as autobiographical although the time frame is slightly earlier than the period when Warner was a railway employee. Warner strives to recount the life of men who work hard, but are part of the overstaffed railway system that was on its way out by the 70s. The work is tough, the men have to do shift work in harsh weather conditions - an employee has recently died at the beginning of the novel and there are stories of a colleague whose legs were caught in a pipe and who was pulled onto the line and killed, Simon's train is involved in a landslide - but the men manage to organise their shifts so many of them can do second jobs and they can have plenty of time off. There is the inevitable union activist, a Scottish nationalist, not to mention Simon's self-made middle-class father who owns a haulage company and is in fact in competition with the railways. Against this background Simon experiments with sex with his steady girlfriend from the council estate down the road and is seduced in all senses by the posh, mildly deranged daughter of the local laird. It is a typical coming of age novel with a bit of class consciousness and political analysis thrown in and, though it contains the usual Warner trademark raunchy sex and gothic details it is more thoughtful and not as outrageous as his previous work. As usual his landscapes are masterpieces of observation that seem to pan out slowly, rather as if one were seeing them from the window of a train. The characters are, as always, multi-facetted: his girlfriend wears Magic Roundabout slippers but is single-mindedly intent on studying and bettering herself; his father is a jovial, pleased-with-himself character whose winks and indulgence towards his son hide dark war experiences; the men on the railway swear and tease their new recruit but, when actually working they talk to him in clipped, intimate but professional language, often giving him help and advice – interestingly the same kind of human solidarity we see flashes of in Morven Callar, The Sopranos and The Stars in the Bright Sky also exists amongst these men. Central to the story is the railway itself and the descriptions of the staff and procedures required to start and run the train must be nectar to railway enthusiasts but are enthralling even to those, such as myself, who consider themselves neither technicians nor railway devotees.
To conclude, Warner's books are complex, poetic, linguistically stimulating, comic, macabre and, above all, haunting, humane and startlingly original. They stimulate with their exotic, manic descriptions, details tumbling over one another, and their snappy, feisty dialogue, then calm with more straightforward narrative passages and delight with their lyrical language, but one thing is certain - they are never dull.
Amanda Thursfield, 2013
Bibliography
2015
Their Lips Talk of Mischief
2010
The Stars in the Bright Sky
2006
The Worms Can Carry Me to Heaven
1997
These Demented Lands
1997
Children of Albion Rovers
Awards
2002
Saltire Society Scottish Book of the Year Award
1998
Saltire Society Scottish Book of the Year Award
1995
Somerset Maugham Award
Author statement
Why do I write? Because I can't stop. But what were the strange motivations which made me write a first novel? I didn't believe it would be published, I knew nothing about the writing world, nobody paid me and I spent a year working on it. Only a fool would write an unpublished novel expecting to make money or fame from it. There is a form of love in those innocent months when you first start to put a novel together. The one thousand other books I admired are what made me want to go on and I suppose a certain romance about the writer's life. Yet I believed there was as much chance of me becoming a successful novelist as there was of me becoming a famous astronaut! I hoped so much, a novel I wrote might be able to arouse the wonderful feelings other books which I loved, had created in me.