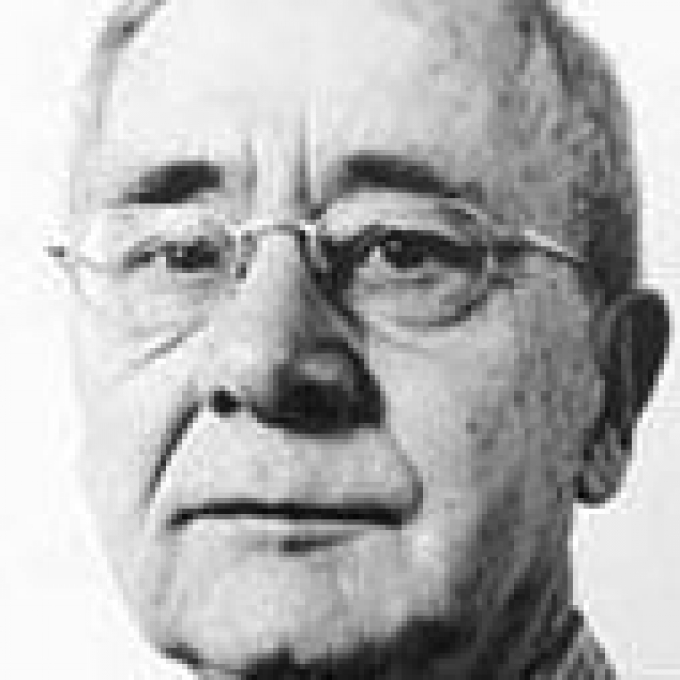 Alan Sillitoe
Publishers:
Agents:
Sheil Land Associates Ltd
Biography
Alan Sillitoe was born on 4 March 1928 in Nottingham, England. He left school at the age of 14 and worked at the Raleigh Bicycle Factory (1942), and as an air traffic control assistant (1945-6). From 1946 to 1949 he served as an RAF wireless operator in Malaya, and after demobilisation was hospitalised for 18 months with tuberculosis, during which time he began to write. Between 1952 and 1958 he travelled in France and Spain with the poet Ruth Fainlight, whom he married in 1959, and was encouraged to write by the poet Robert Graves whom he met in Majorca.

Alan Sillitoe's first volume of poetry, Without Beer or Bread, was published in 1957, swiftly followed in 1958 by his first novel, the ground-breaking Saturday Night and Sunday Morning, a vivid portrait of masculinity and Nottinghamshire working-class life. It was awarded the Author's Club First Novel Award and was made into a film starring Albert Finney in 1960, and adapted as a stage play in 1964. The title story of his next book, The Loneliness of the Long-Distance Runner (1959), is narrated by a rebellious and angry Borstal boy. It won the Hawthornden Prize and was filmed in 1961 starring Tom Courtenay.

His other novels include the trilogy The Death of William Posters (1965), A Tree on Fire (1967), and The Flame of Life (1974); A Start in Life (1970) and its sequel Life Goes On (1985); the semi-autobiographical Raw Material (1972), which examines working-class attitudes to the First World War and the Depression; The Widower's Son (1976); The Broken Chariot (1998); and The German Numbers Woman (1999), the story of a blind war veteran. Alan Sillitoe's short story collections include The Ragman's Daughter (1963), Men, Women and Children (1973), Collected Stories (1995) and Alligator Playground (1998).

He also published several volumes of poetry, including Poems (1971), with Ted Hughes and Ruth Fainlight: Storm and Other Poems (1974), and Barbarians and Other Poems (1973). As well as adapting his own novels for film he also wrote the screenplay to Che Guevara (1968), and wrote stage and television plays. The City Adventures of Marmalade Jim (1967) was the first of several books for children. He also wrote a collection of autobiographical and critical essays, Mountains and Caverns: Selected Essays (1975); several travel books, including The Saxon Shore Way (1983), and a volume of autobiography, Life without Armour (1995).

Alan Sillitoe was Visiting Professor of English at Leicester de Montfort University (1994-7), a Fellow of the Royal Geographical Society and held an honorary fellowship from Manchester Polytechnic (1977). He was also awarded honorary doctorates by Nottingham Polytechnic (1990), Nottingham University (1994) and De Montfort University (1998).

His novel, Birthday (2001), is a sequel to Saturday Night and Sunday Morning.  A Man of His Time (2004) is the story of a womanising Nottinghamshire Blacksmith. Gadfly in Russia (2007), is an account of his travels in Russia.

Alan Sillitoe died in April 2010.
Critical perspective
'The art of writing is to explain complications of the human soul with a simplicity that can be universally understood', Alan Sillitoe claimed.
Ever since the landmark publication of his novel Saturday Night and Sunday Morning in 1958 (still in print decades later), this was precisely, and prolifically, what he dd. He was regarded as Britain's leading 'provincial realist', using his home city of Nottingham as his stage set. 'I have no difficulty in understanding people from the kind of life I knew in Nottingham, who came into my mind with their stories', he wrote when introducing The Far Side of the Street (1998). Yet his writing career began while living abroad in France and Spain on a RAF disability pension during the early 1950s, and his expatriation was significant in the ways he was able to continually fictionalise his tough early experiences – the old industrial working class life of factories, back street housing and surrounding villages, local words and speech patterns, and above all its characters. For those seeking the full background to Sillitoe's life and development, Life Without Armour (1995) is an uncompromising autobiography. It ends around 1960, with his commercial success as a writer sealed by the filming by the late Karel Reisz of Saturday Night and Sunday Morning and The Loneliness of the Long-Distance Runner (1959), their rebellious anti-heroes memorably portrayed by Albert Finney and Tom Courtney respectively.

Sillitoe was a contemporary of a so-called 'Angry Young Men' generation of writers (though he had more in common with playwright John Osbourne or even Keith Waterhouse than Kingsley Amis) who came to prominence in the late 1950s. He turned out to be the most durable of them all and certainly the most prolific: in addition to his many novels and short stories, he wote film scripts, a play, and a book on Nottinghamshire (with photographs by son David). Sillitoe's fine Collected Poems (1993) draws upon his eight published volumes and indicates that poetry is an essential if under-appreciated part of his writing. His wife was the poet Ruth Fainlight, and he enjoyed productive friendships with both Robert Graves and Ted Hughes. The influence of his Nottingham antecedent D. H. Lawrence in poems such as 'Lizard', and the harshness of 'The Rats', eventually gave way to philosophical concerns: 'By afternoon life's all we've got, / no more over the horizon…/ Me at the desk creating lives: / No strength to break my own' ('Work').

Sillitoe's real distinction however lay in prose fiction, as a truly masterful storyteller. He used a deceptively simple vernacular style to get inside the feelings of his often combative or alienated characters, giving them a voice. He brought to light what has been called his 'rare sense of the mysterious inwardness of people'. This quality is evident throughout his several volumes of stories, culminating in a Collected Stories (1995), whose contents give him claims to be one of Britain's greatest ever short story writers. It opens with his most famous, 'The Loneliness of the Long Distance Runner' (from 1959), still an extraordinarily evocative monologue by a truly 'angry young man', a Borstal boy who finds mental freedom only during his daily cross-country run. He tells of the theft that led to his incarceration, and 'the outlaw death' that his father died; then he deliberately loses a prestigious cross-country race to spite the values of the authorities. Many of Sillitoe's other best stories also focus upon criminality, such as the pair of doomed teenage lovers in 'The Ragman's Daughter', or the First World War soldier in 'The Sniper' escaping from the murder of his wife's 'fancy man'. 'When Snow Comes' and 'Scenes from the life of Margaret' are bleakly powerful in their depictions of isolation and disappointment. Domestic violence and the emotional claustrophobia of working class life are continual themes – leading to many of his characters attempting to escape into new lives and wider horizons.

Saturday Night and Sunday Morning fitted the late 1950s zeitgeist of youthful rebellion with its anti-hero, the womanising Arthur Seaton, and though many of its social details are now dated, it has achieved an archetypal quality and the status of a modern classic. Sillitoe went on to write other novels about the Seaton family, focussing on Brian who becomes a successful television writer. Birthday (2001) revisits old territory, as Brian returns to Nottingham in the present day to visit his brother Arthur, now caring for a terminally ill wife. Brian takes the opportunity to catch up with his old girlfriends Brenda and Jenny, seeing the places where they courted decades earlier, and grimly noting the changes in everyone. The book has elements of nostalgia and reminiscence, but casts a sober eye on the effects of age and morality and celebrates the relationship between the surviving brothers, that 'being alive was victory enough'.

Among Sillitoe's other novels, Her Victory (1982) stands out for its familiar tale of a character escaping from an oppressive background into self-liberation – but is seen from the female perspective. Pam is a forty-year-old woman trapped in a loveless marriage, who believes that 'life…was the discipline of having to abide by the choices you made… (but) you surely had the right to make another'. She leaves her factory-owning husband, fleeing from Nottingham to London, only to be tracked down to her shabby bed-sit by his violent feckless brothers. After a suicide attempt, she becomes involved with her rescuer, Tom, a man on 'the bleaker side of middle age' who is himself discovering his own Jewish heritage. Following their holiday together on the continent, a car accident and new baby, Pam finds that 'even love was something to be endured'. As the book ends she has to decide whether to join Tom in Israel – or to remain with the woman she has also formed a relationship with.

The German Numbers Woman (1999) is a low-key thriller. Howard is a blind ex-RAF wireless operator and short wave radio ham who becomes involved in the international drug trafficking trade. His curiosity, and partly dormant sexuality, becomes aroused by the messages he overhears on the airwaves between young Judy and her lesbian lover. Howard's long-suffering wife has an affair with drug smuggler Richard, who unwittingly invites him to join the yacht on 'a big run' from the Azores. Threatened by psychopathic villain 'Waistcoat' when on board, Howard has to spin plausible yarns to stay alive – as a kind of stand-in for the storytelling author. Meanwhile, the arrival of Judy on board starts to return him to his youthful wartime self. Howard's stubbornness, fatalism (and womanising) makes him a typical Sillitoe protagonist, as the voyage leads to an exciting climax.

Dr Jules Smith, 2003
Bibliography
2003
New and Collected Stories
2003
A Flight of Arrows: Essays and Observations
1999
The German Numbers Woman
1996
Jewish Influences on my Writing: Memoires of a Philo-Semite
1995
Leading the Blind: A Century of Guidebook Travel 1815-1914
1991
Leonard's War: A Love Story
1988
The Far Side of the Street: Fifteen Short Stories
1987
Every Day of the Week: An Alan Sillitoe Reader
1987
Out of the Whirlpool
1987
Alan Sillitoe's Nottinghamshire
1986
Tides and Stone Walls
1984
Marmalade Jim and the Fox
1984
Sun Before Departure
1983
The Lost Flying Boat
1981
Israel: Poems on a Hebrew Theme
1980
Marmalade Jim at the Farm
1979
Snow on the Other Side of Lucifer
1979
Poems for Shakespeare
1978
The Incredible Fencing Fleas
1977
Big John and the Stars
1975
Mountains and Caverns: Selected Essays
1974
Storm and Other Poems
1973
Men, Women and Children
1973
Barbarians and Other Poems
1969
All Citizens Are Soldiers
1968
Love in the Environs of Voronezh
1968
Guzman Go Home and Other Stories
1968
Shaman and Other Poems
1967
The City Adventures of Marmalade Jim
1965
The Death of William Posters
1964
A Falling Out of Love and Other Poems
1963
The Ragman's Daughter
1960
The Rats and Other Poems
1959
The Loneliness of the Long-Distance Runner
1958
Saturday Night and Sunday Morning
1957
Without Bread or Beer