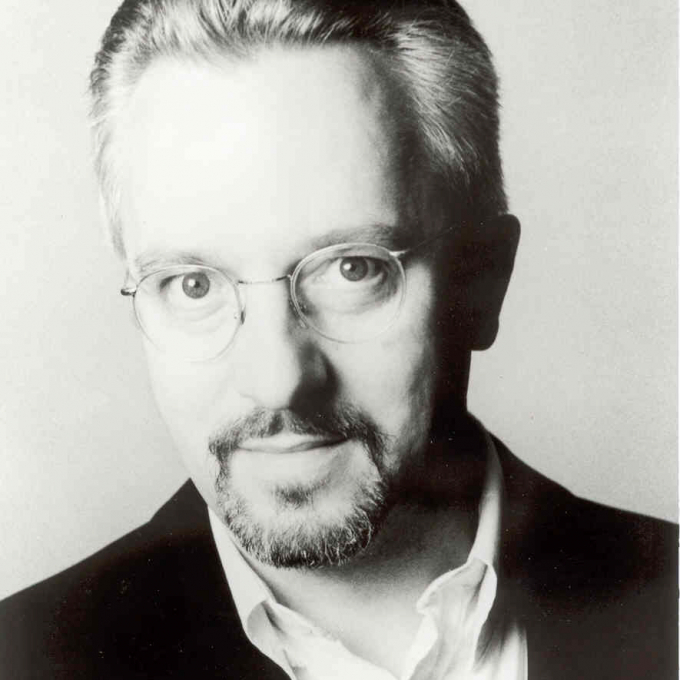 Alan Hollinghurst
Publishers:
Agents:
Biography
Alan Hollinghurst was born in Stroud in Gloucestershire, England in 1954 and was educated at Magdalen College, Oxford.
He was on the staff of the Times Literary Supplement from 1982 to 1995. His acclaimed first novel, The Swimming-Pool Library (1988), gives a vivid account of London gay life in the early 1980s through the story of a young aristocrat, William Beckwith, and his involvement with the elderly Lord Nantwich, whose life he saves. It was followed by The Folding Star in 1994, which was shortlisted for the Booker Prize for Fiction and won the James Tait Black Memorial Prize (for fiction). The narrator, Edward Manners, develops an obsessive passion for his pupil, a 17-year-old Flemish boy, in a story that was compared by many critics to Thomas Mann's novella Death in Venice.
Spell (1998), a gay comedy of manners which interweaves the complex relationships between 40-something architect Robin Woodfield, his alcoholic lover Justin, and Justin's ex, timid civil servant Alex, who falls in love with Robin's son Danny. The action moves between the English countryside and London where Danny introduces Alex to ecstasy and the club scene.
Alan Hollinghurst's translation of Racine's play Bajazet was first performed in 1990. In 2012 he also translated Racine's Bérénice. His novel, The Line of Beauty (2004), traces a decade of change and tragedy and won the 2004 Man Booker Prize for Fiction. It was adapted for BBC Television by Andrew Davies in 2006.
His latest novel is The Stranger's Child (2011).
Critical perspective
Alan Hollinghurst is among Britain's most highly-rated literary novelists, whose best-known book The Line of Beauty (2004), winner of that year's Man Booker Prize, is a tour-de-force envisioning of the Thatcher Years as an era of doomed romance.
He's admired for his elegance of style; casting a spell with elegiac musings and amusing asides, summoning up the past as well as the urgency of the contemporary.
His books meditate thoughtfully on Englishness, class and culture, ageing, desire and inter-racial relationships. They are also notable for their frank treatment of gay sex, and the dilemmas of gay men, whether searching for love, thrills or coming to terms with mortality in the AIDS crisis. Art, romantic obsession, and money: these are the consuming passions of characters alternately seen as glamorous or comic. His novels are page-turners, though in no slickly commercial sense. Rather, readers are guided, even at times flattered, by a fine sensibility.
Having been an assistant on the Times Literary Supplement for over a decade, Hollinghurst's fiction is certainly bookish. It essentially plays variations on the 'pursuit of the love object' theme, also gesturing towards the decadent fictional worlds of Wilde, Proust and Ronald Firbank. His first novel, The Swimming-Pool Library (1988), is set in 'the last summer of its kind there ever was to be', that is, the early 1980s, before AIDS fatally compromised the hedonistic gay scene in London. Connoisseur man-about-town William Beckwith encounters the elderly Lord Nantwich, is persuaded to write his biography, and in so doing puts together a 'crazed mosaic' from a past of covert homosexual life. Beckwith's own sexual encounters are counterpointed by teasing revelations from Nantwich, and his own family history.
The Folding Star (1994), shortlisted for the Booker Prize, combines aesthetics and Eros for its funny-sad morality tale of dissatisfied Edward Manners, who becomes infatuated by his young pupil Luc (echoing Aschenbach in Thomas Mann's Death in Venice). Manners is preparing a catalogue of paintings by a Belgian artist who was equally tortured by unrequited love and lust. The latter's twilight world begins to infiltrate Manners' mind, turning his reality into a decadent dream and Belgium itself into 'a kingdom of ruins and vanished pleasures'.
The Spell (1998) returns to contemporary London and the English countryside for an ensemble piece about affluent gay men in pursuit of happiness. Alex is a middle-aged senior civil servant, belatedly encountering the party scene of dance music and recreational drugs when he meets younger man Danny. Drawn out of himself by 'the mood of sexual jostling that went so oddly with the pastoral', he embarks upon self-discovery through Ecstasy, feeling 'the yes of sex and something bodiless and ideal beyond it'. When he discloses his feelings and commitment, a perhaps inevitable romantic disillusionment awaits. Meanwhile, previous lover Justin, having inherited an estate, is convinced that 'money made everything clear'. This becomes more than a personal conviction, extending out to the increasingly materialist society around them.
Indeed, the ambiguous moral consequences of the Thatcher Government's economic boom during the 1980s gives Hollinghurst his greatest subject in The Line of Beauty. The leading character is Nick, who has been taken in as a permanent house guest by the Feddens in Notting Hill, the family of a prominent Conservative M.P. Nick, a recent Oxford graduate but from a lower social class, is researching his hero Henry James. He is more often engaged as a discreet minder of the Feddens' disturbed daughter, while remaining free to pursue his own burgeoning love-life. 'As an outsider, he found himself floating again in a pleasant medium of social charm and good humour'. This statement becomes increasingly ironic when, during a 21st birthday party for his friend Toby Fedden, the elders reveal their snobbish reactionary attitudes, while younger guests are 'fornicating, mooning, pissing in the fountain and snorting cocaine'.
A brilliant set-piece scene is the Feddens' 25th wedding anniversary party, at which the guest of honour is Mrs Thatcher. Nick – high on cocaine – finds himself dancing with her, 'the PM breathless in his grip'. The party takes place in 1986, after which things start to go horribly wrong for the Feddens and Nick's network of friends and lovers, as drug excesses, AIDS, and corruption scandals take their toll. The novel balances social satire with its tragic dimension. Nick's entrepreneur businessman lover Wani is reduced to a shadow of his former self. The first issue of their style magazine is delivered just too late: 'its splendour had a glint to it, a glossy malignity'. By its conclusion, Nick is facing up to being outside the Feddens' gilded lifestyle, and awaiting the outcome of an HIV test.
Given the scale of The Line of Beauty, one might have expected the next novel to be more modest. Yet The Stranger's Child (2011) is over 500 pages in length, spanning almost the whole of the 20th century and into the 21st. However, it is lighter in tone, full of amusing dialogue and episodes, revolving around First World War poet Cecil Valence, his famed poem 'Two Acres', and the consequences of his love affairs in posterity. Opening prior to the war with Cecil's visit to his friend George Sawle's household, young Daphne receives her first kiss – and the gift of the handwritten original of Cecil's poem. Then it moves on to 1926, the poet 'a cold white statue in the chapel' and Daphne by now lovelessly married to his brother, their two unruly children complicating her adulterous affair.
The heavily ironic story of a family's brush with a poet known for one famous poem unfolds over the years, to 1967 then 1979 and eventually 2008, encompassing a wealth of social changes – not least attitudes to gay sexuality – and literary history. For the now-aged Daphne, the poem is 'mortifying evidence of her first infatuation'. For others, especially academics and biographers in search of revelations or scandal, it is something to pursue and pore over. Many satirical asides go alongside poignant observations of bodily and economic decline, as time runs out to find the poet's letters and to interview surviving family members. It is ingenious in fabricating Cecil's poetry, biography, and the vagaries of subsequent critical interpretation. It shows again why Alan Hollinghurst is a master of the comic-elegiac novel, and a stylist with a quintessentially English vision, showing us how past actions always intrude into the present.
Dr Jules Smith, 2013
Bibliography
2011
The Stranger's Child
2001
A. E. Housman: Poems Selected by Alan Hollinghurst
2000
Three Novels/Ronald Firbank
1988
The Swimming-Pool Library
1982
Confidential Chats with Boys