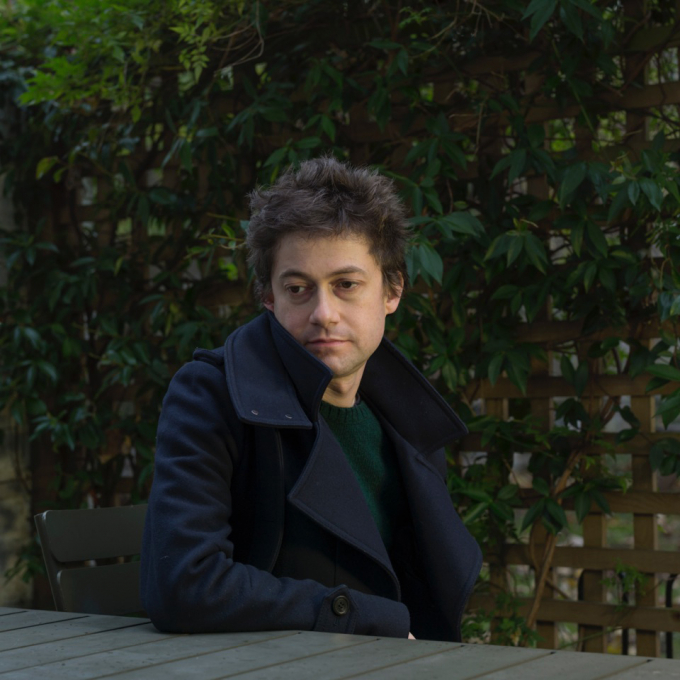 Adam Thirlwell
Publishers:
Agents:
Biography
Adam Thirlwell was born in London in 1978.
He is the author of three novels, Politics, The Escape and Lurid & Cute; a novella, Kapow!; and Miss Herbert, an essay-book on translation that also works as "inside-out novel" – which won a Somerset Maugham Award – and a compendium of translations edited for McSweeney's. His work is translated into 30 languages. He has twice been selected as one of Granta's Best of Young British Novelists.
Critical perspective
Quasi-academic wit Oscar Wilde had intimate acquaintance with the gay demi-monde of Victorian London, old Etonian George Orwell fought in the Spanish Civil War, and Intelligence officer Graham Greene took a plane and a notebook to wherever there was a revolution brewing up: the things writers will do for a bit of material.
The scribes of the early twenty-first century, though, tend to get their material from the TV, films, the internet or other books. Writers today have to contend with forms of visual storytelling and gaming that appeal more to the youth of the age than the written word in a bound book. They also have to accept that for the sort of fiction which deals with the complex social, cultural and political reality of life in what we continue to call the West, people seek out American TV dramas like The Wire, Breaking Bad and The Sopranos.
Which is a long-winded way of saying that Adam Thirlwell writes books about the difficulty of writing books when books no longer are what they once were. With added sex.
Thirlwell is a literary stand-up who chooses the page over the stage. His work is all about posing and enjoying the pose: we have the hipster highbrow, the youthful wise owl, the learned youngster, the literary geek with the cool shoes; the only way to be serious is not to be serious at all.
The 'Thirlwell Fact To know' is that the author was included on the 2003 Granta Best of Young British Writers list before his first novel had even been published. When Politics (2003) emerged, Thirlwell was only twenty-four. His debut is a witty, charming and sensitive love letter to Milan Kundera, without whose work Politics wouldn't exist. The book is also a treatise on morality, human relationships, and the most efficacious use of the telephone to win personal advantage. It begins with a scene of bondage and anal sex. Nana is a 'suburban girl, the only daughter of a rich goy man.' She is 'cosseted, unmetropolitan.' She is also a 'non-talker,' has an 'uneasy prettiness,' and is a 'methodical fantasist.' Her boyfriend Moshe has 'power and breeding' – after all his 'father was on board the SS Shalom on its maiden voyage in 1964.' Moshe is a 'nervous sadist, a shy sodomite.' An actor by trade, he is the 'sketchy one, the sardonic one, the oddball cool.' Anjali, Moshe's friend and fellow actor, makes this two a three. Anjali is 'slimmish, shortish, darkish,' and can be 'interested in anyone,' but is 'more gay than straight.'
This threesome inevitably struggles with its threesomeness, until a new twosome emerges, which may or may not be a better arrangement all round. Thirlwell peppers his narrative with asides on Hitler, Mao, Stalin and the surrealists, and a few salty sex scenes. There is a cheek to the novel which would probably appeal to Lars Von Trier. Those predisposed to abhor this sort of thing as showy and arrogant will think that it is all done for effect. But everything is done for effect, so dismissing the book on that basis is like saying you don't like wine because it's not beer. It all depends on whether you think the word 'effect' is a positive one or not; whether you believe in style. Another of Thirlwell's 'effects' – and a very effective (and sometimes affective) effect it is – is his dialogue: he captures the rhythms and inflections, the blind allies and repetitions of day-to-day conversation very well indeed.
Politics, then, bedroom farce, monograph on the meaning of a moral act, dance around the modern fear of meaning, is, at its centre, like every comedy worth its salt, serious. It is also full of arresting conceits and asides:
Breaking up with someone is rather like a show trial. There is a general pretence of justice and reason. And the person doing all the breaking up accepts all responsibility. He or she makes a false confession.
There are beginnings to this novel, middles, an ending of sorts. But the order, a la Goddard, is jumbled, distorted and fragmented.
After Miss Herbert (2007), Thirlwell's second book (and first work of non-fiction), came his third, The Escape (2010). But it is Thirlwell's fourth that is most similar to his first. Kapow! (2012) is published by Visual Editions, a London-based publisher set up in 2010 to make 'Great Looking Stories'. The novel, which has pull-out sections and text embedded within text and blank bits and bits with dots on, is narrated by a young man who has 'recently got back into the practice of dope.' As he is also 'caffeinated', he finds himself in a 'blissful state of suspension.' The perfect state to be in, then, when following the Arab Spring Show on the TV, which is, of course, preferable to actually being in Tahrir Square with 'the slow heavy rocks and the tear gas and the uzis.'
Kapow! is an exercise in 'hipster sarcasm', which sees nothing more authentic than the inauthentic, nothing less authentic than the authentic, that will adopt any position as long as that position cannot be identified as a position. 'Language was a trampoline which pushed you everywhere,' says the narrator, early on in the book, 'even into an apartment block I had never visited in a country I didn't really know.' What follows is a story about revolution, connection, sex and love, but ultimately, about how to make fiction when you have nothing of your own left to make fiction with.
How do you keep your own cottage industry going? Where do you get the information from before passing it over to the factory to mass produce it? Kapow! is a book about what happens when you no longer live life, but watch it. A book which understands that all attempts to represent life through realism no longer make much sense. Thirlwell fictionalises his own intelligence, here, as elsewhere. He is an essayist who rejects the essay form and a novelist who can't bring himself to write 'it was dawn, on the third Tuesday in January,' without asking why it should be that adults should need to have stuff made up for them about people, events and weather conditions that don't exist. He is a joker, a child of Laurence Sterne. Like a literary version of Quentin Tarantino, Thirlwell makes stories out of his own obsessions, writing about writing as Mr. Tarantino makes films about films.
But to put that conclusion to one side for a moment, it is hard to believe that the quote from Milan Kundera which adorns the front cover of the paperback edition of the Thirlwell's third book, (and second novel), The Escape, is anything other than an expression of gratitude, for Adam Thirlwell imitated the great Czech writer so completely with his first book (and first novel) Politics, that it represented an act of creative eulogy. However, whereas Politics took the Kundera template – the sly metaphysical speculation, the obsession with the endless demands of the flesh, the love of authorial intrusion, the novel as essay in disguise – and made of it a work of wit and daring, The Escape, which still has plenty of Kundera in it but more explicitly attempts to ape Phillip Roth, John Updike and Saul Bellow, doesn't do much with it all.
Raphael Haffner (the resemblance of that surname to a famed magazine proprietor is mentioned) is an ageing Jewish libertine who travels to a spa town in Mitteleuropa to claim his wife's inheritance. Haffner has affairs. The narrator, a much younger man, who is driven to try to make Haffner's experience symbolise the Freudian mess of the twentieth century, uses the formulation 'Haffner was…' quite a lot. Haffer was, for instance, 'a lover of the classics', 'an entirely commonplace man,' 'not nobody,' 'an old man,' 'the generalissimo of hyberbole,' 'always only himself.' The Escape is a three-hundred page joke about the death of the old idea of the author as moral voice of his time. Whether or not it amuses, will depend on how well acquainted the reader is with the forms and figures which are being mocked.
Thirlwell's second book, then, Miss Herbert, is described as an 'inside-out novel' with 'no plot, no fiction, and no finale', is a work of literary criticism masquerading as a formless novel that isn't really a novel. No surprise given that Thirlwell's day job for many years was to be a Fellow of All Souls, Oxford. Miss Herbert is indulgent, rambling and awkward, but you admire the author's intellectual extravagance and chutzpah. Not to mention the number of books he has seemingly read.
Given that Politics was translated into thirty languages it is no surprise that Miss Herbert is about translation. The Miss Herbert of the title, the niece of Flaubert's governess, worked with the French author on the first translation of Madame Bovary, now lost. At the end of the book, printed upside down or the right way up depending on how you look at it, is Thirlwell's translation of Nabokov's Mademoiselle O. Miss Herbert is 'a book of Novels, Romances & their Unknown Translators, Containing Ten Languages Set on Four Continents, & Accompanied by Maps, Portraits, Squiggles, Illustrations, & a Variety of Helpful Indexes.'
The hardback edition comes with black and white photographs, a thin red satin-like bookmark attached to the spine, chapter headings in red print and blow-up reproductions of the title pages of War and Peace, Madame Bovary and Ulysses scattered throughout. The book is a disquisition on style, then, an exploration of possible methods of translation, and an enquiry into novelistic approaches to real life. It is also the story of the novelists the author admires, a war on the sentimental, the romantic and the lyrical, and a defence of the comedy of the novel, which, in Thirlwell's opinion, is the means by which this 'international art form' can best approach real life. What ultimately emerges from a reading of it is a picture of a novelist in love with novels; who believes in Nabokov's formulation that a good novel is 'the dazzling combination of drab parts.'
Garan Holcombe, 2013