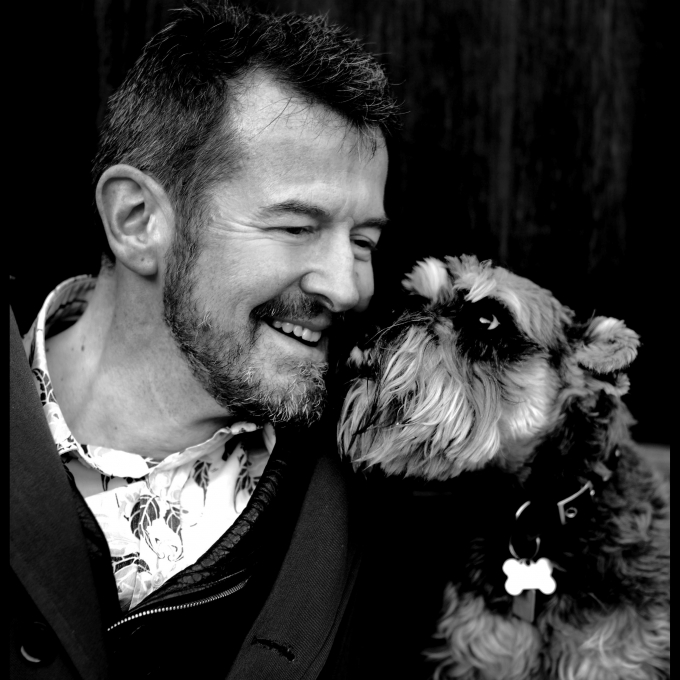 Adam Mars-Jones
Publishers:
Agents:
Biography
Writer and critic Adam Mars-Jones was born in London in 1954.
Educated at Westminster School and Trinity Hall, Cambridge, he studied and then taught Creative Writing at the University of Virginia. He was film critic for The Independent between 1986 and 1997 and for The Times between 1998 and 2000. He is an occasional contributor to The Guardian and the Times Literary Supplement, and a regular reviewer for The Observer.
He was selected by Granta as one of its 20 'Best of British Young Novelists' in both 1983 and 1993. His fiction includes the collections of short stories, Lantern Lecture (1981), his first book, winner of a Somerset Maugham Award; Monopolies of Loss (1992); and The Darker Proof: Stories from a Crisis (1987), co-written with Edmund White. Adam Mars-Jones' first novel, The Waters of Thirst, was published in 1993. Since then he has published another two novels Pilcrow (2008) and Cedilla (2011), which form the first two parts of a projected trilogy.  
Blind Bitter Happiness (1997), a collection of essays, includes 'Venus Envy', originally published as a pamphlet in the CounterBlasts series in 1990. His essay Noriko Smiling (2011) discusses the film Late Spring directed by Yasujiro Ozu. 
In 2015 he published the autobiographic Kid Gloves: A Voyage Round My Father about his relationship with his father. 
Adam Mars-Jones was elected a Fellow of the Royal Society of Literature in 2007 and lives in London. 
Critical perspective
John Cromer, the hero-narrator of Pilcrow (2008), calls himself 'a specialised piece of punctuation', adding that 'I thought of myself as one of nature's ventriloquists rather than one of her dummies'.
This facetious yet exacting tone, delighting in the minutiae of language and experience, is characteristic of Adam Mars-Jones's fiction. But to this we must add his sober subject matter, which is often the chronicling of gay men's lives under the shadows of restrictions or disease. As we listen to the unfolding life and opinions of John Cromer – disabled from infancy yet determined to escape the humiliations of dependency on medical staff and his family – we encounter a remarkably observant mind, attentive to cultural nuances and minute physical sensations. Through him, the Britain of his 1950s-60s childhood and adolescence is recreated, and what might otherwise be an individual's story is given societal dimensions. This combination of critical intelligence, aphoristic humour and attention to bodily details makes Mars-Jones's fiction a sophisticated and rewarding experience.
Mars-Jones is probably still best-known as literary reviewer and cultural critic. He has been a leading film critic for national newspapers and regularly appears on radio and television review programmes; his fiction contains numerous witty allusions to films. He is a discerning essayist, notably in the collection Blind Bitter Happiness (1997). Among its subjects are gay issues, disability as represented in films, his mother's depression, and 'Venus Envy', a controversial response to Martin Amis's fiction. That essay's subtitle, 'Masculinity and Its Discontents', could also be applied to much of his writing, and receives extended attention through the issues he discusses in Homophobia (2002), another polemical work.
The relatively light-hearted tone of Mars-Jones's early fiction was rather different. The clever and often funny stories in Lantern Lecture (1981) had made him appear to be a satirical gadfly to the Establishment, particularly in the scenario of 'Hoosh-mi', in which the Queen catches rabies from a corgi bitten by an off-course fruit bat, with disastrous consequences. The title story is ingeniously structured to tell two stories in parallel: an eccentric aristocrat's christening and, decades later, his memorial service. 'Bathpool Park' is by contrast based on a real-life kidnap and murder of a young girl, its poignancy being intercut by scenes from the judicial trial.
His writing was changed, one might almost say determined, by the advent of the AIDS crisis in gay men's lives from the early 1980s onwards. This became an overt subject in the stories of The Darker Proof: Stories from a Crisis (1987), co-authored with the American writer Edmund White. These depict men living with HIV and AIDS, and men dying from them or surviving their fearful consequences. The narrator of 'Slim' imagines his life as a wartime ration book with coupons for 'One hour of Social Life, One Shopping Expedition, One Short Walk'. In 'An Executor', the death of Charles obliges his volunteer buddy to dispose of the deceased's fetish gear while also dealing with the family's embarrassment and grieving. Nevertheless, the buddy ponders the nuances of fetish fashions, concluding that 'Leather was less a fabric than a set of meanings'.
In 'The Brake', an architect is forced to give up his promiscuity yet admits that 'he found it easier to give up men than to give up the taste, even the smell, of fried bacon'. But the voice-over artist suffering from kidney disease in Mars-Jones's first novel The Waters of Thirst (1993) has to give up bacon sandwiches and much else besides. This short yet minutely observed narrative has certain satirical flourishes though its focus is the 'tantalus' of a life revolving around dialysis sessions and the wait for a transplant kidney. Some of the observations are Proustian summonings-up of the forbidden pleasures of salty snacks and alcoholic drinks. Throughout there is a sprinkling of aphorisms. 'Stock cubes are the death of love', it observes; and, in transplant surgery as well as cooking, 'everything depends upon the freshness of the ingredients'.
Mars-Jones had been criticised for the slenderness of his fictional output. This criticism was emphatically disproved by the appearance of the novel Pilcrow in 2008 and its even lengthier sequel Cedilla (2011). Together they comprise the first two parts of a projected trilogy depicting the life and times of John Cromer, from the early 1950s to (thus far) the 1970s. Suffering from 'diminished stature and a defective apparatus', his 'years as a bedbug' paradoxically frees him to range widely over the society and popular culture that impinges increasingly on his consciousness. His immobility misdiagnoses, stays in hospitals and special schools and pioneering therapies become the motor of his imagination and rich fantasy life – and development of sexual awareness.
Family life is the other main subject of the books, particularly John's close yet fraught relationship with his mother (and more distantly his wealthy granny whose largesse he both seeks and resents). Along the way, we register changing social attitudes to children's upbringing, education and entertainment as television, radio and films permeate the culture. Later on, in the late 1960s and 1970s, pop music becomes important to John's sense of himself, particularly when he goes to Cambridge and is introduced to recreational drugs. His sexuality is centred on men and mentors, these encounters more often farcical than explicit, this 'taily stuff' being just one aspect of his detailed investigation of bodily feelings. Slowly and at times agonisingly his mobility improves: 'my walking was a sort of fiction, but it had me fooled', he neatly observes. And he has learned that 'the strangest places could be colonised by fantasy'.
Cedilla develops John's education in a formal sense but also in the ways of the world: he is now more manipulative of others in order to cleverly get his way. Counterpointing this is his interest in Eastern religion in which 'pain and illness were unreal', claiming that 'I've been beetling after enlightenment from the word go'. This involves him in a trip to India on his own – to the alarm of his parents – and his partial disillusionment. Life as a student at Cambridge is the situation of some painfully funny episodes, as when he is taken on a pub crawl by an increasingly drunken group on 'write-off Tuesday' or unsuccessfully seeks gay picks-up in his Mini car. By the conclusion, John has broken away from his family and left Cambridge with an uncertain future, thinking that 'disappointment is a form of grace'. It's a tribute to Mars-Jones's skill that the novel's 733 pages sustain the reader's engagement, creating John Cromer's bitter-sweet life and times brilliantly.
Dr Jules Smith, 2013
Bibliography
2015
Kid Gloves: A Voyage Round My Father
1997
Blind Bitter Happiness
1993
The Waters of Thirst
1990
Venus Envy: On Masculinity and its Discontents
1987
The Darker Proof: Stories from a Crisis
1983
Mae West is Dead: Recent Lesbian and Gay Fiction