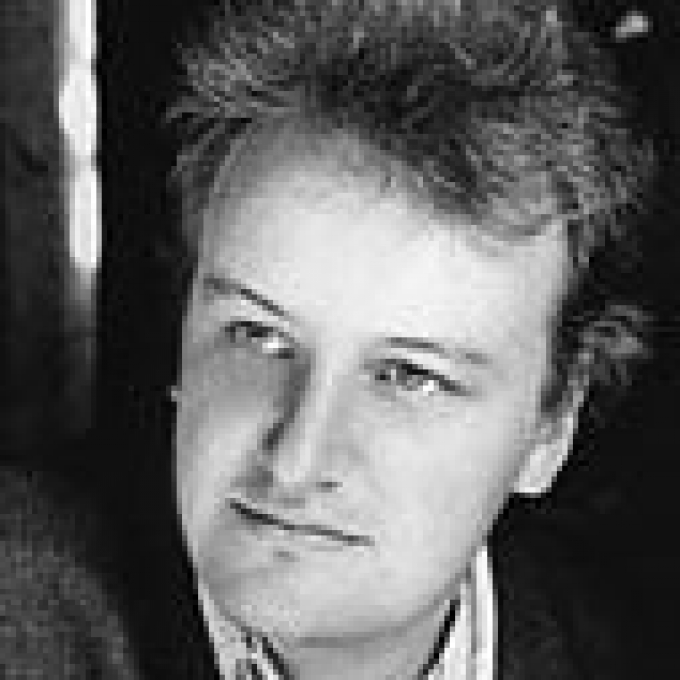 Adam Lively
Publishers:
Agents:
Biography
Critic, novelist and broadcaster Adam Lively was born on 20 January 1961 in Swansea, Wales. His mother is the novelist and children's author Penelope Lively. He graduated from Clare College, Cambridge, in 1983, and completed a postgraduate fellowship in Philosophy at Yale University (1983-5). He was named as one of Granta's 20 'Best of Young British Novelists' in 1993.
His novels include Blue Fruit (1988), the story of an 18th-century ship's doctor who finds himself stranded in 20th-century New York; The Burnt House (1989), in which an American restores a dilapidated Victorian house, the catalyst for an unlikely friendship; The Snail (1991), set during the Second World War; and Sing the Body Electric: A Novel in Five Movements (1993), a futuristic study of a composer and his work. Adam Lively's most recent book, a study of race and cultural attitudes entitled Masks: Blackness, Race and the Imagination, was published in 1998. He has recently returned to an academic career as teacher and researcher.
Critical perspective
Adam Lively is that rare writer in contemporary British literary life, able to combine acclaimed fiction with careers as television producer, academic literary critic and cultural and political historian. Though silent as a novelist for some years, his periodic stories and essays continue to build on the promise of remarkable early success.
Lively's sophomore effort, The Burnt House (1989) features Bob Morton, a television anchorman, who, experiencing something of a mid-life crisis, has decided to move from the United States to go restore a run-down Victorian house in North London.
Taking on an awkward teenager named Aidan to help him do up the premises, Bob is later joined by his daughter Laura, who is drawn into the sleazy sex-crazed world of Thatcherite London in the late 1980s – a premise favoured by some of Lively's other contemporaries: fellow novelist Alan Hollinghurst and poet Michael Hofmann. Yet somewhat unexpectedly, Lively adds a science-fiction twist to his narrative, introducing us to 'Xykon', a spaceship, which contains the last members of the human race.
Xykon is hurtling through space, trying to keep ahead of an explosion which has destroyed the Earth – as well as most of the other planets in our galaxy. This side-plot comes courtesy of the novel Aidan is reading during his breaks from working on Bob's house. When Bob also takes to the story, it helps him strike up a rapport with the rather awkward Aidan. By the end of The Burnt House, however, nothing much has changed – except for Laura, who returns to the United States, while Bob has in the meantime quit his job and is finally able to enjoy the refurbished surroundings of his new abode.
Zachary Leader praised The Burnt House in the London Review of Books, saying that though it is 'mostly uneventful', it is 'peopled by a cast of dutifully observed modern types, both English and American, and set in a recognisably contemporary London, one feels always the presence of a larger design in the writing.' (London Review of Books, 22 June 1989).
The Burnt House struck quite a different tone from its predecessor, Blue Fruit(1988), a time-travel story with John Field, a suave polymath, who winds up in present-day New Orleans. Switching tempo and setting once again, Lively's third novel, The Snail (1991), set in London during the Second World War, concerns itself with a Czechoslovak refugee who goes missing in the Blitz. By the time Lively was included in Granta's iconic 'Best of Young British Novelists' two years later in 1993 – alongside such authors as Tibor Fischer, Alan Hollinghurst, Ben Okri, Caryl Phillips and Jeanette Winterson – he had already published what is currently his last novel, Sing the Body Electric: A Novel in Five Movements (1993).
Equally adventurous as its predecessors, and exhibiting the hybrid collages of historical and science fiction, the novel's chief character is a young composer, Paul Clearwater, who lives in New Venice – a new city built in an English valley slightly spared by the floods which have devastated the rest of Europe – and laid claim to the original Venice which now lies beneath the sea. The year is 2064 and Paul, son of one of New Venice's architects, is a man at odds with his times.
The 'neurorch', a device which can translate music from its user's subconscious threatens to erase originality from the art, threatens to destroy the very notion of 'composers'. As Paul struggles to write his masterpiece, the local politics in New Venice take a turn for the worse. Paul's impresario steals his work and adds to it by using a neurorch. The novel then concludes with a long-winding epilogue (written by a painter) which describes the fates of Paul and the neurorchs – since banned by the authorities. Taking its title from a poem by Walt Whitman, Sing the Body Electric is vivid, and at times, even funny – though its conceptual playfulness makes it a somewhat arduous read; Robert McCrum dubbed it 'an interesting but awkward experiment' (The Observer, 14 November 2004). Still, it received praise from the likes of A.S Byatt and Salman Rushdie.
Interestingly, Sing the Body Electric is pervaded by the fascination with politics that Lively was to demonstrate with his following books, which saw the novelist change to non-fiction. Indeed, only a year later, Lively co-edited an anthology of essays on British culture, economics and politics entitled Democracy in Britain: A Reader (1994). Collaborating with his father, the academic Jack Lively, who until his retirement in 1989 was a Professor of Politics at Warwick University, Democracy in Britain offers a sustained and engaging analysis of the country's constitutional debacle – i.e. whether it should have a written constitution or not – as well as addressing how phenomenons such a race and nationalism play into our idea of 'democracy'. Innovatively, the anthology also includes selections of poetry, from the likes of John Dryden and W. H. Auden. An eminently readable and un-pedantic introduction to these topics, Democracy in Britain received warm reviews praising the father and son team.
Lively's last full published book to date, Masks: Blackness, Race and the Imagination (1998) examines Europe's encounter with African and Amerindian civilizations and takes us to the present day. Part commentary and part analysis of such different sources as autobiographies, fiction, poetry and music, Lively tries to unfold the layered concept of 'race' for his readers.
Despite its lucid prose, Masks unfortunately hovers somewhat uneasily between mass market non-fiction and academic writing and suffers from its 'epic' scope. Nevertheless, his discussion of writers such as Joseph Conrad, Jean Genet, Richard Wright and James Baldwin, contained in Part 2 of the book are highly commendable and perceptive. Lively is certainly erudite – and the success of the latter half of the book, which is more literary analysis than outright sociology outweighs the flaws of Part 1, where the historical roots of slavery – beginning with the Portuguese explorations of the African coast in the fifteenth century - examines the past half-millennium and shows how the Western idea of race has evolved in its various social, political and even religious guises.
In the years that have followed Masks¸ Lively spent a decade working as a producer and director of television documentaries, including on the Emmy-nominated documentary Jihad: The Ideas Behing Al Qaeda (2006).
As might have been more easily predicted, this highly accomplished polymath and scholar has returned to a career in the academy. For a number of years, Lively has been a teacher of creative writing at various universities, and more significantly he has also embarked upon his own academic research career, pursuing a doctorate at the Royal Holloway, University of London. His scholarship, which focuses on cognitive approaches to literary analysis, is beginning to emerge, alongside stories in magazines and journals. The most recent fictional outing was 'Voyages' (2012) in Stand magazine.
André Naffis-Sahely, 2010 and Dr Tom Wright, 2013
Bibliography
1998
Masks: Blackness, Race and the Imagination
1994
Democracy in Britain: A Reader
1993
Sing the Body Electric: A Novel in Five Movements
1990
Parliament: The Great British Democracy Swindle