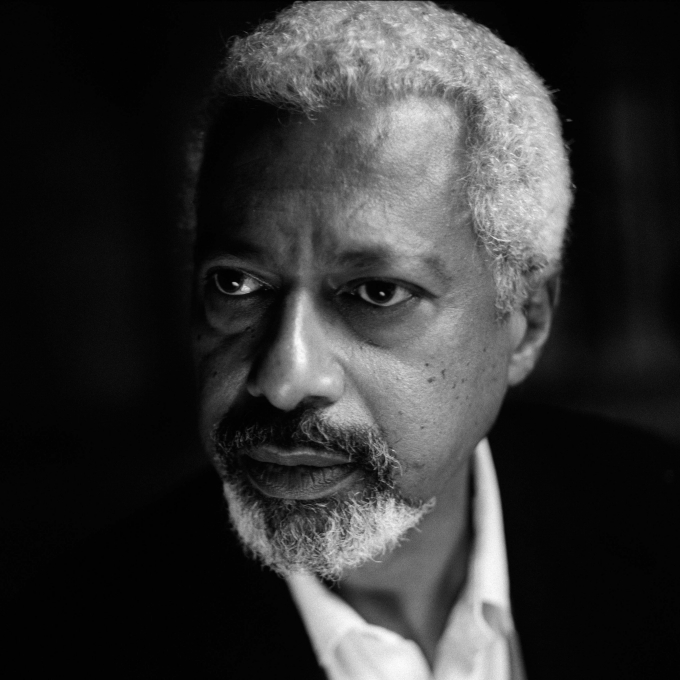 Abdulrazak Gurnah
Publishers:
Agents:
Biography
Novelist Abdulrazak Gurnah was born in 1948 on the island of Zanzibar off the coast of East Africa. He came to Britain as a student in 1968. He is on the advisory board of the journal Wasafiri and lives in Canterbury, after retiring as a professor of English at the University of Kent.
His first three novels, Memory of Departure (1987), Pilgrims Way (1988) and Dottie (1990), document the immigrant experience in contemporary Britain from different perspectives. His fourth novel, Paradise (1994), is set in colonial East Africa during the First World War and was shortlisted for the Booker Prize for Fiction. Admiring Silence (1996) tells the story of a young man who leaves Zanzibar and emigrates to England where he marries and becomes a teacher. A return visit to his native country 20 years later profoundly affects his attitude towards both himself and his marriage. By the Sea (2001) is narrated by Saleh Omar, an elderly asylum-seeker living in an English seaside town.
His latest novels are Desertion (2005), shortlisted for a 2006 Commonwealth Writers Prize, The Last Gift (2011), Gravel Heart (2017), and Afterlives (2020). In 2007 he edited The Cambridge Companion to Salman Rushdie.
He was elected a fellow of the Royal Society of Literature in 2006, and in 2021 he was awarded the Nobel Prize for Literature.
Critical perspective
The writings of Abdulrazak Gurnah are dominated by the issues of identity and displacement and how these are shaped by the legacies of colonialism and slavery.
Gurnah's fictional characters are constantly constructing a newer identity for themselves to fit their new environments. They are constantly negotiating between their new lives and their past existences. Gurnah's narratives are all premised on the shattering impact that migration to a new geographical and social context has for his character's identities. To Gurnah, who, like his characters, experienced displacement from his native Zanzibar and migration to Britain when he was 17, identity is a matter of constant change and what the main characters in his novels do is precisely to unsettle the fixed identities of the people they encounter in the environments to where they migrate. As cultural critic Paul Gilroy has pointed out: 'When national and ethnic identities are represented and projected as pure, exposure to difference threatens them with dilution and compromises their prized purities with the ever-present possibility of contamination. Crossing as mixture and movement must be guarded against.' (Between Camps, p.105) The protagonists of Gurnah's novels represent this contamination of other people's identities through their difference. When the unnamed narrator of Admiring Silence (1996) goes to her girlfriend's parents to tell them that she is pregnant, they look at him with hatred because now their daughter 'would have to live with a kind of contamination for the rest of her life. She would not be able to be a normal English woman again, leading an uncomplicated English life among English people.' (p.85)  The author's books bring the same challenge to their readers. As an immigrant to a foreign country, Gurnah was conscious 'that for some of my potential readers, there was a way of looking at me which I had to take into account. I was aware that I would be representing myself to readers who perhaps saw themselves as the normative, free from culture or ethnicity, free from difference. I wondered how much to tell, how much knowledge to assume, how comprehensible my narrative would be if I did not.' (Paul Gilroy, Writing and Place, p.28)
Migration and displacement, whether from East Africa to Europe or within Africa, are central to all Gurnah's novels. Memory of Departure (1987) analyses the protagonist's reasons behind his decision to leave  his small African coastal village. Pilgrim's Way (1988) portrays the struggle of a Muslim student from Tanzania against the provincial and racist culture of the small English town to where he has migrated. Paradise (1994), which was short-listed for the 1994 Booker Prize for Fiction, retains instead an African setting. It explores Yusuf's journey from his parents' poor house to the wealthy mansion of Uncle Aziz to whom he has been pawned to pay his father's debts. The anonymous narrator of Admiring Silence has built a new life for himself in Britain, escaping from the state terror reigning in his native Zanzibar. He has fashioned romantic stories of his homeland for his wife and her parents, which are shattered when he has to return to Africa. In By the Sea (2001), Saleh Omar, an unusually old asylum-seeker who has just arrived in Britain, and Latif Mahmud, a university lecturer who has been in England for several decades, meet to uncover stories from their past which will reveal to each other unexpected connections.
The condition of being from one place but living in another has clearly been the subject of Gurnah's entire fiction. Yet, the author claims that he is not simply documenting his autobiographical experience but 'one of the stories of our times': 'Travelling away from home provides distance and perspective, and a degree of amplitude and liberation. It intensifies recollection, which is the writer's hinterland' (Writing and Place, p.27). The strangeness also intensifies 'the sense of a life left behind, of people casually and thoughtlessly abandoned, a place and a way of being lost' forever (Writing and Place, p.26). The same sense pervades the characters of Gurnah's novels who look back upon their pasts with mixed feelings of bitterness and guilt for what they have left behind. Often, movement to a different place entails for Gurnah's characters the erasure of any contact with their past families. Yusuf sadly wonders 'if his parents still thought of him, if they still lived, and he knew that he would rather not find out. He could not resist other memories in this state, and images of his abandonment came to him in a spate' (Paradise, p.174). Since his arrival in Britain through East Germany, Latif Mahmud has never sought contact with his family left behind in Zanzibar. Although he wants to look forward, he finds himself always looking back, 'poking about in times so long ago and so diminished by other events since then, tyrant events which loom large over me and dictate every ordinary action ... every memory draws blood. It's a dour place, the land of memory, a dim gutted warehouse with rotting planks and rusted ladders ...' (By the Sea, p.86).
Paul Gilroy argues that 'new hatreds and violence arise not, as they did in the past, from supposedly reliable anthropological knowledge of the identity and difference of the Other but from the novel problem of not being able to locate the Other's difference in the common-sense lexicon of alterity... To have mixed is to have been party to a great betrayal. Any unsettling traces of hybridity must be excised from the tidy, bleached-out zones of impossibly pure culture' (Between Camps, pp.105-106). Gurnah's books are meditations on the unsettling power of hybridity and of the challenges it brings to racial assumptions fostered by the enduring presence of a colonialist outlook. '... [O]ur part of the deal," says the narrator of Admiring Silence, 'was to be colonized, assimilated, integrated, suffer clashes of culture, win a flag and a national anthem, become corrupt, starve and grumble about it all. It's a good deal and we perform our parts to the utmost of our humble talents, but not adequately enough to satisfy over-sensitive patriots who feel put upon by hysterical strangers squatting dangerously inside the gates' (p.16). The conditions of the outsider and of being different, whether as a result of ethnic, religious, moral or social differences, are powerfully inscribed into the centre of Abdularazak Gurnah's fiction.
Luca Prono, 2005
Bibliography
2007
The Cambridge Companion to Salman Rushdie
1993
Essays in African Literature: A Re-evaluation