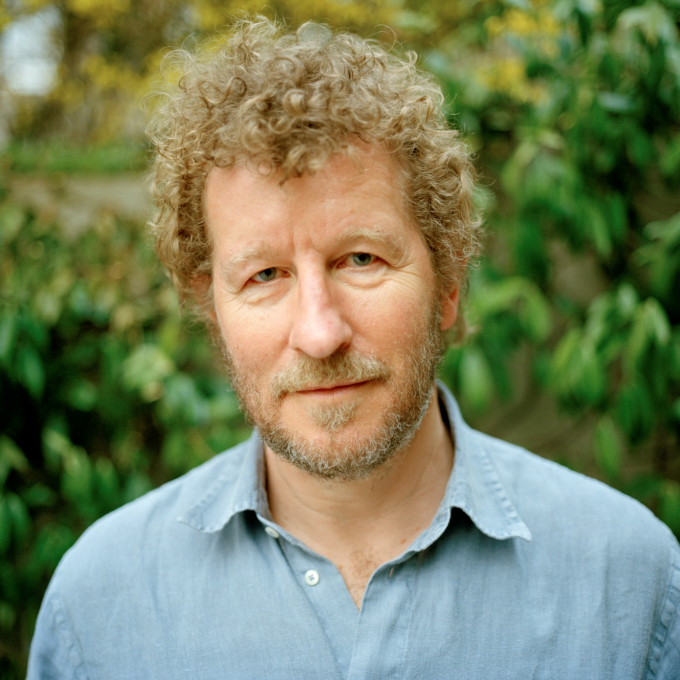 Biography
Sebastian Faulks was born on 20 April 1953 and was educated at Wellington College and Emmanuel College, Cambridge.
He was the first literary editor of The Independent and became deputy editor of the Independent on Sunday before leaving in 1991 to concentrate on writing. He has been a columnist for The Guardian (1992-8) and the Evening Standard (1997-9). He continues to contribute articles and reviews to a number of newspapers and magazines. He wrote and presented the Channel 4 Television series 'Churchill's Secret Army', screened in 1999. He is a Fellow of the Royal Society of Literature.
His first novel, A Trick of the Light, was published in 1984. His other novels include The Girl at the Lion d'Or (1989), set in France between the First and Second World Wars, and the bestselling Birdsong (1993), the story of a young Englishman called Stephen Wraysford and his harrowing experiences fighting in northern France during the First World War. The main narrative is intercut with scenes from the life of Stephen's granddaughter, Elizabeth, a young woman living in the 1970s who travels to France to discover more about her grandfather's life. Birdsong was adapted for the theatre by Rachel Wagstaff and opened at the Comedy Theatre London in 2010. It was also made into a television series, broadcast in 2012. The Fatal Englishman: Three Short Lives (1996) is a multiple biography of the lives of the artist Christopher Wood, airman Richard Hillary and spy Jeremy Wolfenden.
His fifth novel, Charlotte Gray (1998), completes the loose trilogy of books about France with an account of the adventures of a young Scottish woman who becomes involved with the French resistance during the Second World War. A film adaptation of the novel, starring Cate Blanchett, was first screened in 2002. His next novel, On Green Dolphin Street (2001), is a love story set against the backdrop of the Cold War. Human Traces, a book set in the 19th century and telling the tale of two friends who set up a pioneering asylum, was published in 2005. Recent novels are Engleby (2007) and Devil May Care, a new James Bond novel commissioned by the Ian Fleming estate to mark the centenary of Ian Fleming's birth in 2008. It won the 2009 British Book Awards Popular Fiction Award.
Pistache (2006) is a collection of parodies and pastiches, mostly from BBC Radio 4's The Write Stuff. His latest novels are A Week in December (2009), which follows the lives of seven characters in London during the week before Christmas 2007, A Possible Life (2012) and Where My Heart Used to Beat (2015). Faulks on Fiction, a book accompanying the television series of the same name, was published in 2011. In 2013 Faulks published a continuation of P.G. Wodehouse's Jeeves series, Jeeves and the Wedding Bells. 
Sebastian Faulks lives with his wife and three children in London. He was awarded the CBE in 2002.
Critical perspective
Writing as Ian Fleming, Sebastian Faulks' latest book is the new James Bond novel, Devil May Care (2008). A particular honour in Fleming's centenary year, it became one of Penguin Books' fastest-ever sellers.
Faulks sets the action in the Cold War 1960s, with a backdrop of the Soviet nuclear threat and conflict in the Middle East. But he chooses to open proceedings near the Place de la Concorde, with a sentence ('It was a wet evening in Paris') that suggests Faulks' territory more than Fleming's. And in the scene that follows, the bloody murder of an Algerian terrorist, the code phrase given is 'In Flanders fields' – surely self-referencing his best-known novel, the First World War epic of the trenches Birdsong (1993). Faulks had previously lampooned Fleming's style in his book of parodies, Pistache (2006). Yet Faulks provides an otherwise straightforward, even affectionate, tribute to the Fleming thriller format with a typically sadistic villain (Dr Julius Gorner), and a provocative love interest ('glamorous Parisian Scarlett Papava'). There are several overt references to classic film/book scenes, notably Bond's sporting duel with the cheating villain (Goldfinger), and a deadly fight with an assassin on a train (From Russia with Love).
At one point in Devil May Care (2008), a French agent observes 'How easy it was for a secret agent to be a successful adulterer'. Characters and settings in France – and the bittersweet consequences of adultery – are indeed important elements in several of Faulks' earlier books, especially his 'French Trilogy' set in the period 1910-1945. These comprise: a novel of tragic romance The Girl at the Lion D'Or (1989); Birdsong; and Charlotte Gray (1998), a Second World War melodrama involving a heroine of the French resistance to Nazi occupation. These are particularly enjoyable for their lushly descriptive vein about the pleasures of sexual passion, the culture of food and drink, in Paris or small country towns surrounded by countryside. But they have a darker side: in The Girl at the Lion D'Or, the growth of anti-Semitism and drift towards war imparts an ever-increasing atmosphere of anxiety to the lovers' story. The fate of Jewish characters is more central to Charlotte Gray, as orphans being hidden are betrayed to the Nazi forces and aged relatives are investigated for their ancestry. Hartmann, the married Jewish lawyer of the former novel, turns up in the latter – helping to comfort but also to organize children for transportation.
Faulks' best-known, and certainly best selling, novel is Birdsong. This too has a pair of adulterous lovers in Stephen and Isabelle, respectively an idealistic young man and the frustrated wife of a textile factory owner. Their all-consuming passion in the first section rather fades into the background as the enormous drama of the First World War takes hold of the story. Stephen himself changes into a battle-hardened officer who has to adopt a mask of cynical fatalism to shield himself from the horrors of the trenches. And it is here that Faulks' descriptive talents really move readers. He is superb in detailing the intensity of war, soldiers' tension while waiting for an attack, and the gory details of battle carnage and its effects on men's bodies and minds. A subsidiary storyline involving Stephen's grand-daughter discovering his journal in the 1970s, and her giving birth to a child, was perhaps an unnecessary contrivance. Birdsong's appeal is in its narrative drive and moving views of people caught up by great events.
In On Green Dolphin Street (2001), Faulks once again describes the luscious details and life problems involving adulterous lovers, though in a contemporary New York setting. At its climax they head towards the airport for a Casablanca-style choice between duty and passion, but – owing to heavy traffic, this doesn't quite happen. In some ways, his more serious book Human Traces (2005) could also be regarded as a romantic novel, and its 600-page canvas of characters over the span of decades does contain romances, whether adulterous or fulfilled married love. One could even think of it as a 'romance of science', as it concerns the heroic efforts of French and English pioneers in the fields of psychology and neuroscience, trying to understand how the mind works and to deal humanely in asylums with the effects of 'madness'. But its main relationship is between two men, Jacques and Thomas (both 16 when the narrative opens in 1876). They are brought together by their scientific passion, their friendship and by the personal ties that develop when Jacques becomes involved with Thomas' married sister.
The novel presents a large amount of research into late 19th-century psychiatric science, with anticipations of some future medical developments. Jacques' theory of 'psychophysical resolution' clearly anticipates psychoanalyis, while an observation is casually made that 'one day we may be able to take a photograph through the bone of the skull'. Perhaps more interesting are speculations about the functioning of the brain, consciousness itself, and 'what it means to be human'. Thomas, who examines a variety of brains in post-mortems, concludes that 'consciousness is like an extra sense'. This makes his later development of Alzheimer's, and consequent memory loss, all the more poignant. The novel moves through the years to the First World War, and its swallowing up of young Daniel – whose wartime experiences and letters home form some of the most poignant writing in the book.
Engleby (2007) is in many ways Faulks' most unusual novel. It shares with Human Traces the subject of human consciousness but its setting and manner is entirely different. Instead of heroic and altruistic scientific Victorian characters, we are introduced to an-almost contemporary voice from the outset: 'My name is Mike Engelby, and I'm in my second year at an ancient university'. This is the Cambridge of the early 1970s, replete with drinking, pop culture and dull tutorials. Engelby proceeds to tell us of his encounters there, especially with good-looking student Jennifer Arkland, whose subsequent disappearance forms the essence of the plot. Engelby proves to be an engaging narrator, even as he unveils his disturbed family history and increasingly devious behaviour, but also – of course – an untrustworthy one. He comes to admit that 'My memory's odd … I'm big on detail, but there are holes in the fabric'. We follow his burgeoning career in the national media as the years unfold, and his viewpoint on events becomes ever darker. As always with Faulks, the period detailing is excellent, the narrative drive strong, and full of clever contrivances. While Sebastian Faulks' forte has been to depict romance under pressure of war, in this startling book he shows another side to his talents - summoning up an almost contemporary era as well as more disturbing aspects of humanity.
Dr Jules Smith, 2008
Bibliography
2015
Where My Heart Used to Beat
2013
Jeeves and the Wedding Bells
2001
On Green Dolphin Street
1999
The Vintage Book of War Stories
1996
The Fatal Englishman: Three Short Lives
1989
The Girl at the Lion d'Or
1984
A Trick of the Light