London Book Fair: Mexico Market Focus 2015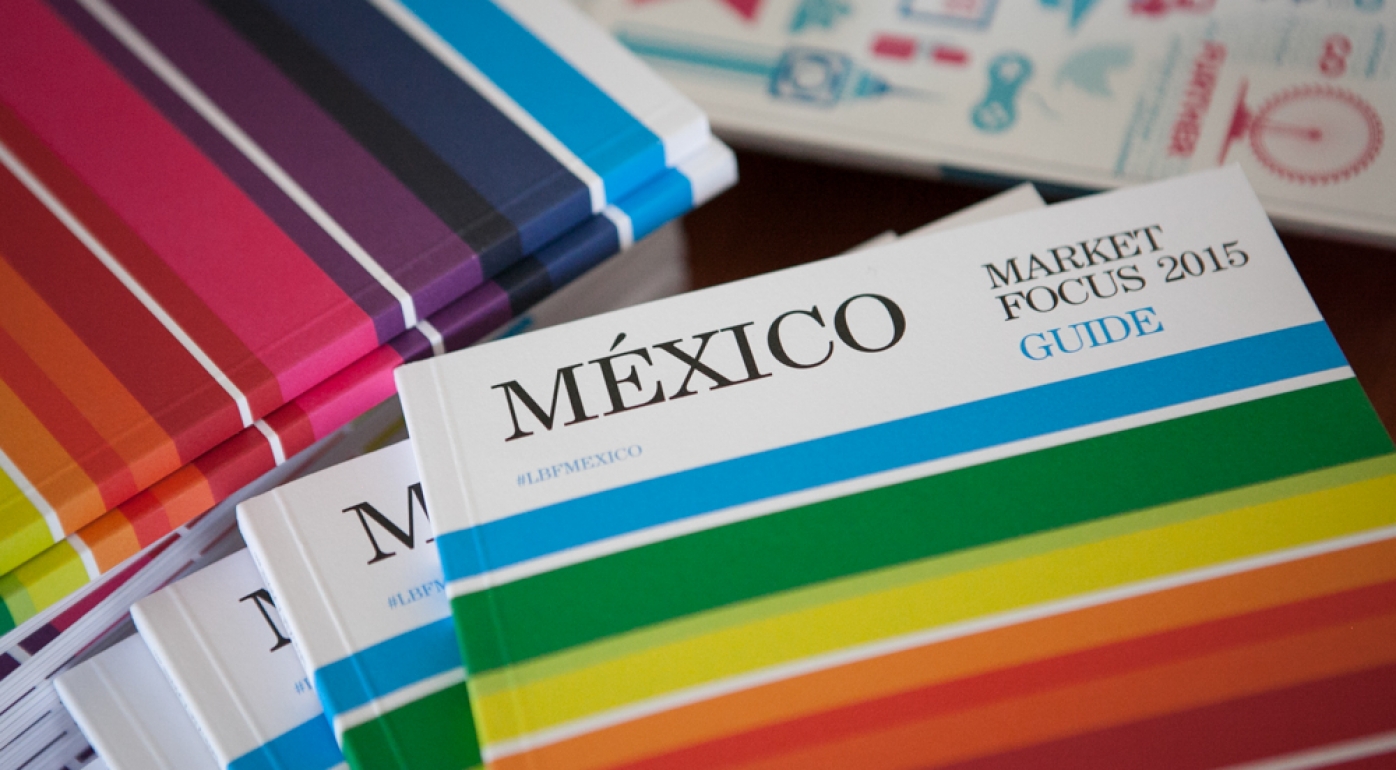 The 2015 Market Focus Cultural Programme at The London Book Fair (LBF) brought the best in contemporary Mexican writing and publishing to the UK - and gave UK audiences a rare opportunity to meet and interact with renowned Mexican writers.
Every year we work with The LBF on their Market Focus programme to promote the cultural and business opportunities that exist in particular countries or regions around the world. In 2015 The British Council partnered with Conaculta (The National Council for Culture and Arts in Mexico), to curate a programme to put Mexican writers centre stage.
As one of the largest and most important annual book fairs in the world, The London Book Fair brings the commercial and cultural sides of the literature world together. It provides publishers from new and emerging markets with an opportunity to meet and do business with their counterparts from the UK and around the world.
From experimental writing to journalism, the programme provided an illuminating overview of what Mexican literature means today. Other themes included: machismo, poetry, new forms of storytelling, commemorating 100 years of Octavio Paz, translation and reinventing literary traditions. Check out the full Mexico Market Focus programme at LBF here.
A series of high profile public and trade events took place during LBF at London Olympia and other literary venues across London. Headlining the cultural programme was journalist and author Elena Poniatowska, winner of the Cervantes Prize 2014, and eminent critic and essayist Enrique Krauze who collaborated with Octavio Paz on the magazine Vuelta. Lydia Cacho - described by Amnesty International as "perhaps Mexico's most famous investigative journalist and women's rights advocate" - and Francisco Hinojosa - the inaugural Latin American Children's Laureate - also took part. Also in attendance were Valeria Luiselli, whose most recent novel, The Story of my Teeth was published by Granta in April 2015; writer and journalist Juan Villoro;academic Roger Bartra and novelist and essayist Jorge Volpi.
Poet and novelist Carmen Boullosa - whose work is known to focus on the issues of feminism and gender roles within a Latin American context - was joined by fellow Mexican poets Tedi López Mills and Pedro Serrano.
Following on from the London Book Fair, Mexican writers visited the UK throughout the summer, appearing at prominent literature festivals including Worlds Literature Festival in Norwich and Edinburgh International Book Festival. The Hay Festival hosted Laia Jufresa, Brenda Lozano and Daniel Saldana, three of the authors from the upcoming México20 anthology. México20 is a project created in partnership with the British Council, Conaculta and Hay Festival featuring 20 of Mexico's most outstanding and promising young authors, partnered with 20 translators from the UK.
Discovering Essential Modern Mexican Literature: Anna Kelly writes in Publishing Perspectives

Mexico, a Many Storied Nation: Valeria Luiselli writes in BookBrunch